Wu Lei riding 150 kilometers with fire cold knowledge: can scraping leg hair improve riding speed?
Recently, Wu Lei's Qiandao Lake cycling vlog has exploded in the whole network and has been named "the best tourism promotional film" by everyone.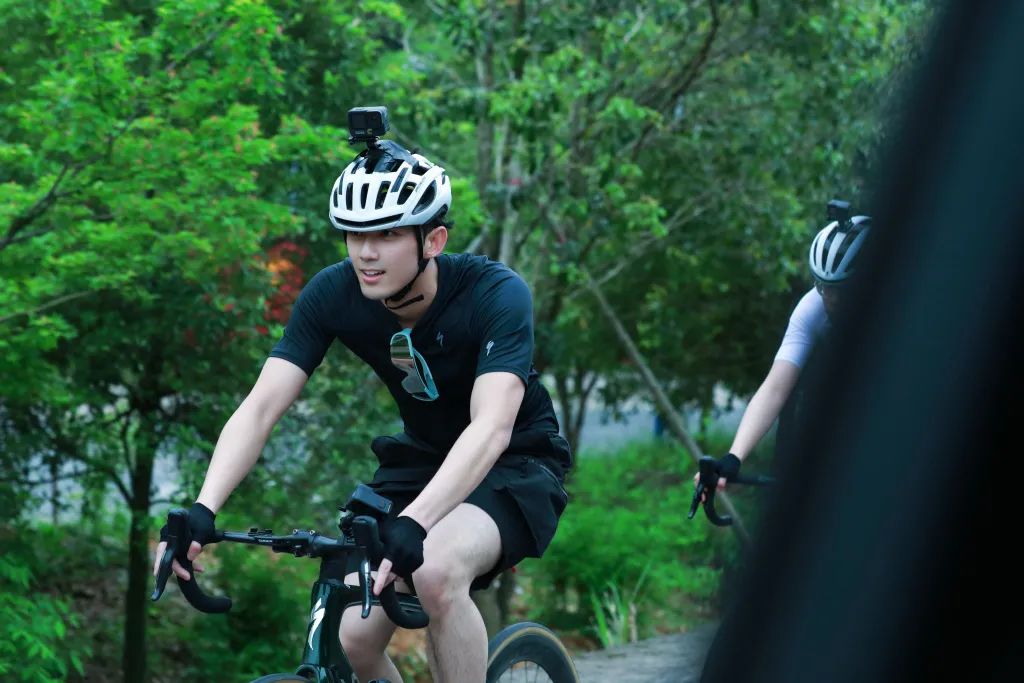 For three days, ride 50 kilometers a day, and plan to ride 150 kilometers in total.
On the cycling road, netizens also followed Wu Lei to learn the cold knowledge in the cycling circle – shaving legs! On the way of riding, Wu Lei met the players who were participating in the triathlon.
When chatting, Wu Lei found that all these professional riders had shaved off their leg hair! Wu Lei exclaimed at the camera, "it's the first time I've heard that shaving legs is to break the wind." ("wind breaking" means that cyclists need to break through the air resistance to reach the fastest speed when riding at high speed).
In addition, another more important reason for shaving legs is that it is easier to deal with the wounds when the legs are injured.
Netizens said that Wu Lei's long leg hair may be lost for the sake of riding speed and protection.
In fact, riding requires not only a pair of strong legs, but also a stable and strong core muscle group! Only by improving the strength of controlling the whole body can the body move comfortably in daily life and sports activities.
In health and beauty magazine, core control training is introduced, which is also very effective in enhancing physical strength and fat burning! Back to Wu Lei, Wu Lei loves outdoor sports, and his love for cycling is only increasing.
When not working, often choose to ride out.
However, Wu Lei's sunscreen equipment never falls down.
During cycling, he will wear a professional sunscreen mask.
When playing outdoors, you also have to wear a sunscreen hat.
Sunscreen Spray is indispensable.
In fact, in our daily life, as long as we do a good job in sunscreen, we can eliminate most skin problems.
However, in summer, I'm most afraid that the sunscreen is too thick.
What are the sunscreen with refreshing and good protective effect? HB editor has selected light and thin sunscreen for you.
At the same time, the protective effect is first-class.
Come and plant grass! The SPF50+ PA++++ Sunscreen Spray is suitable for hair, face and body.
Convenient for makeup and makeup.
At the same time, add the beauty essence formula (hyaluronic acid, glycerin, rose fruit extract) to resist ultraviolet damage to skin in many directions.
Opale sun clearing sunscreen spf50 + · PA + + + is light, moist and easy to fit the skin.
Resistant to water, sweat and sand.
Shiseido star blue fat sunscreen spf50 + · PA + + + + "smart" dual protection technology, water sweat plus ride technology x waterproof and sweat proof.
"Smart" fitting: it fits closely to the skin, gives uniform sunscreen and fully slows down UV damage.
"Smart" water sweat multiplication: in case of water sweat, "smart" provides additional protection.
"Smart" repair light aging skin care ingredients: compound skin care ingredients, repair light aging.
IPSA moisturizing sunscreen daily milk spf50 + · PA + + + + can not only protect against ultraviolet rays, but also isolate dust in the air.
A sense of use like muscle base fluid.
The first layer protects against ultraviolet rays.
The second layer maintains the weak acidity of skin health.
Ordinary facial washing products can be removed.
For more boutique content, click 👇👇👇。.