This is the story of a group of ordinary people riding on Qinghai Lake
01 team date and cost: 1699 yuan / person, 260 yuan per room difference, June 21, June 25, June 29, July 3, July 7, August 24, August 28, September 1, September 5, September 9, September 13, September 17, September 21, September 25, September 26, September 27, September 28, September 29 peak season travel: 1999 yuan / person, 560 yuan per room difference, July 9, July 11, July 13, July 15, July 17, July 17, July 17 and July 17.19, July 21 July 23, July 25, July 27, July 29, July 31, August 2, August 4, August 6, August 8, August 10, August 12, August 14, August 16, August 18, August 20, August 22, September 30, October 1, October 2, October 3, October 4 02 expense breakdown expense includes 1 Personal equipment: branded mountain bikes, helmets, gloves, bibs, raincoats, trouser belts, safety reflective vests (distributed uniformly); Cushion, pack, and front bag (apply for collection).

2.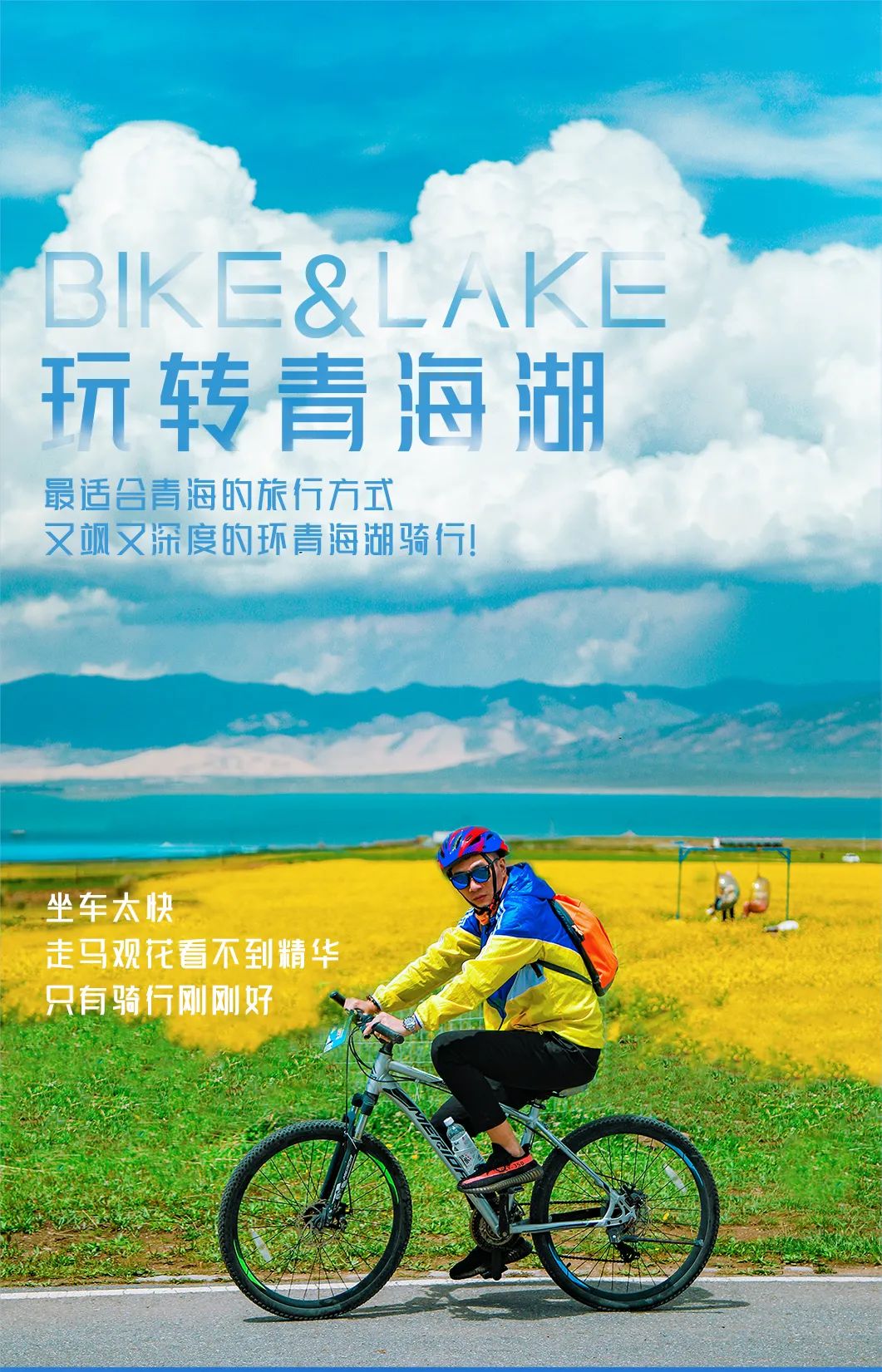 excellent team leader: arrange accommodation, lead the team to break the wind, and adjust and repair vehicles (drivers and team leaders with 8 or less people).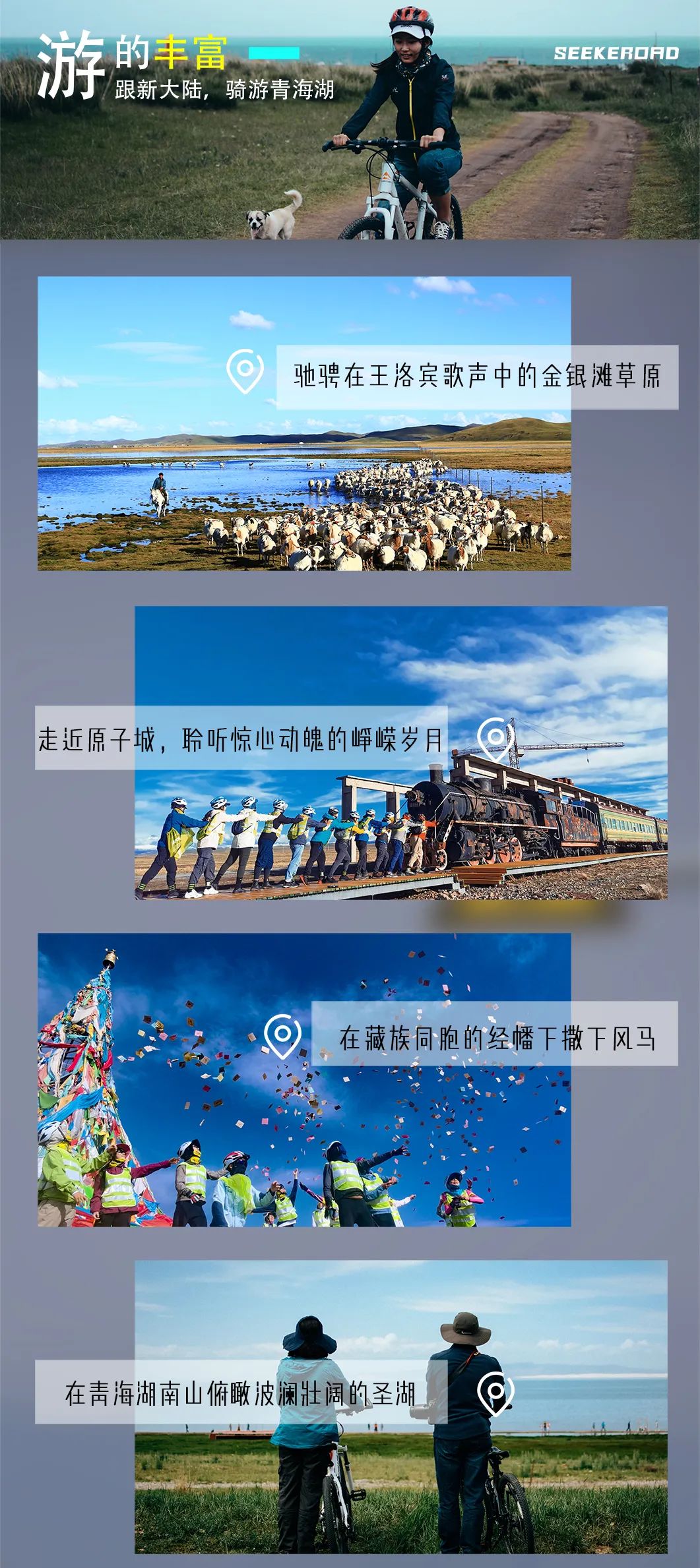 3.

Support car: follow the team all the way, rescue and open the way, load luggage and reduce the load.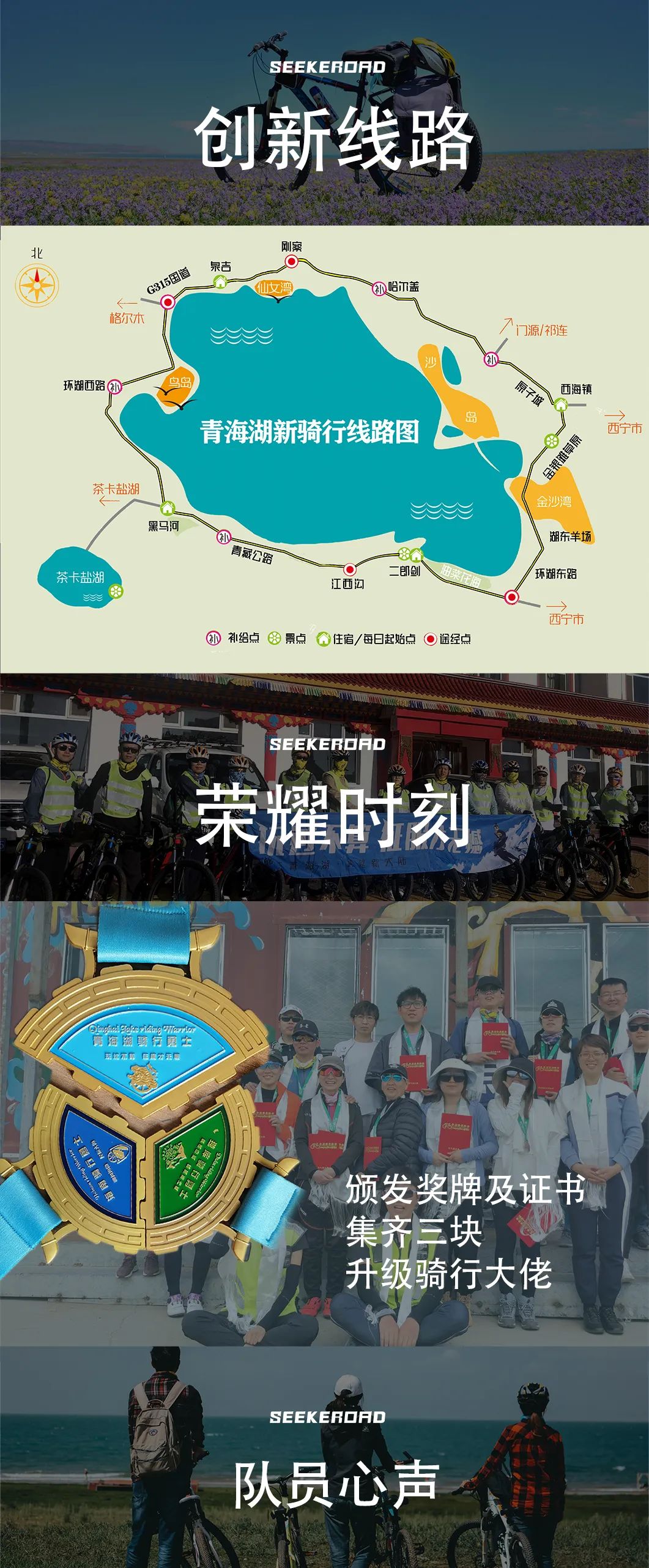 4.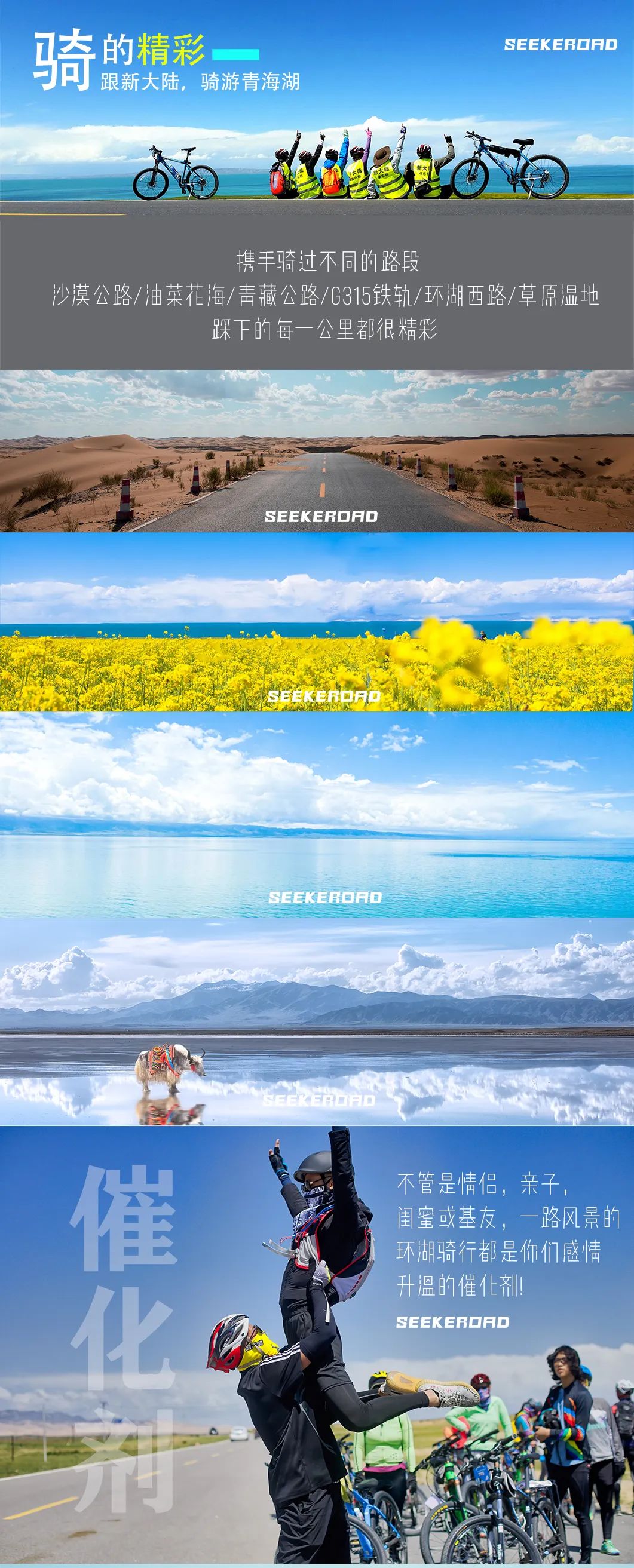 accommodation: Standard Room of independent bathroom hotel for 4 nights.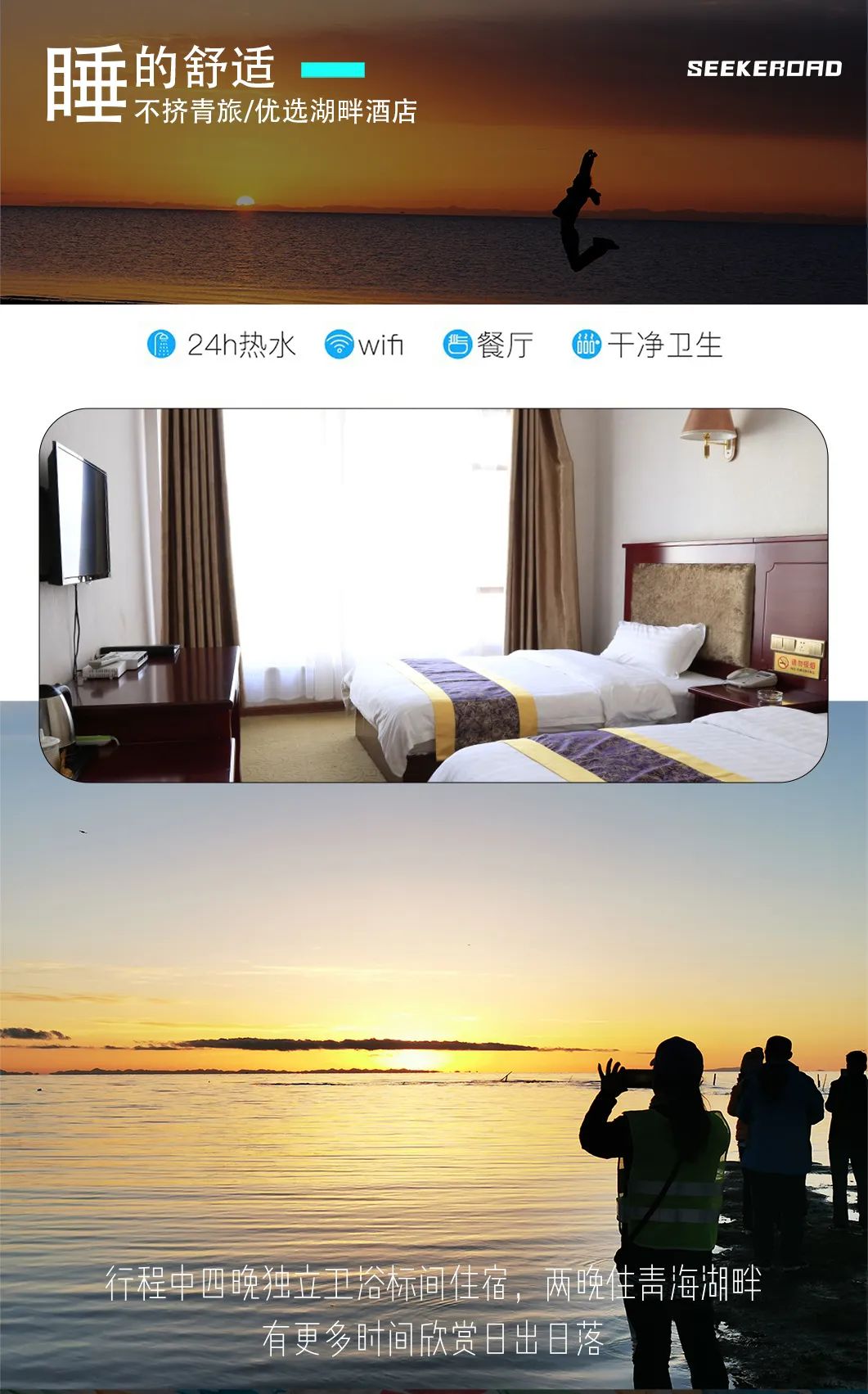 5.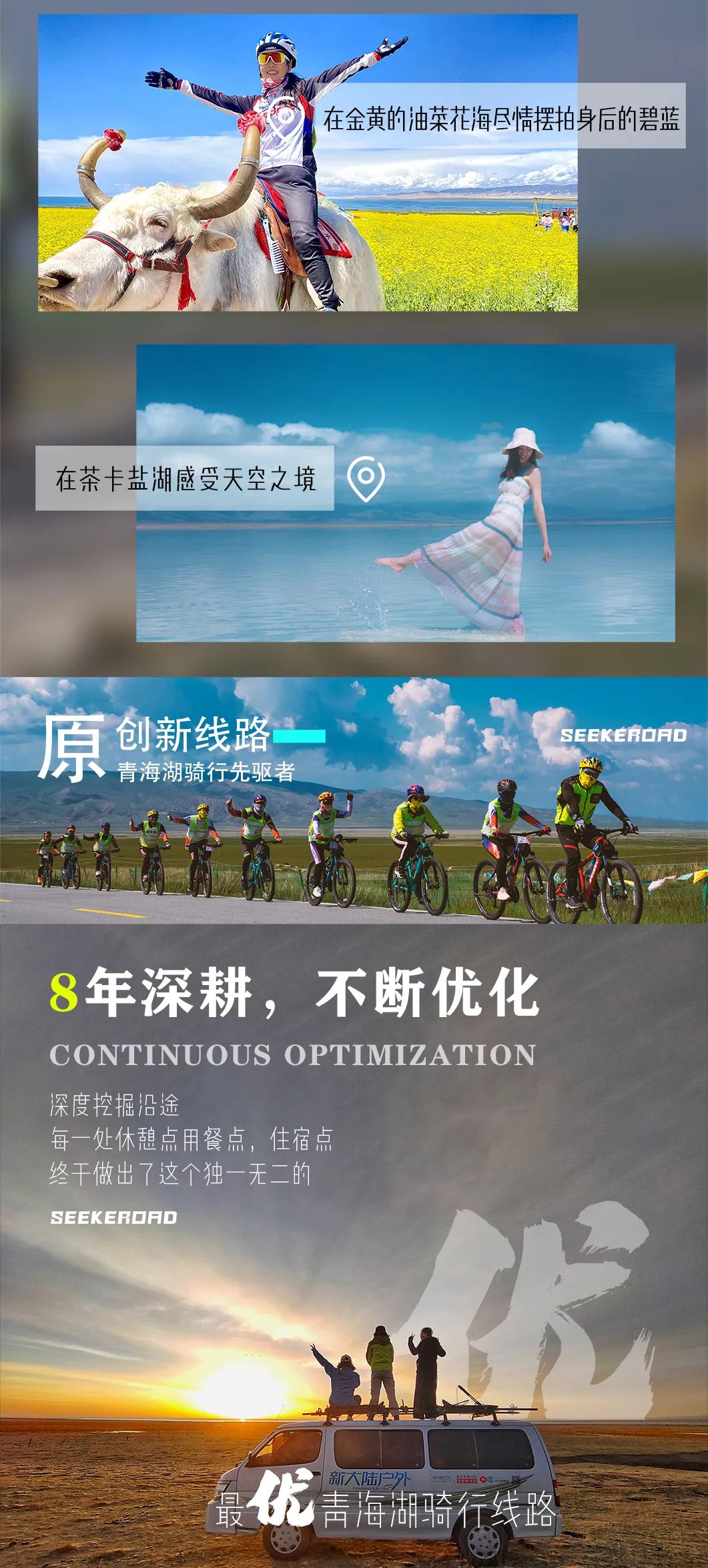 Round trip transportation: Xining Qinghai Lake round trip shuttle.

6.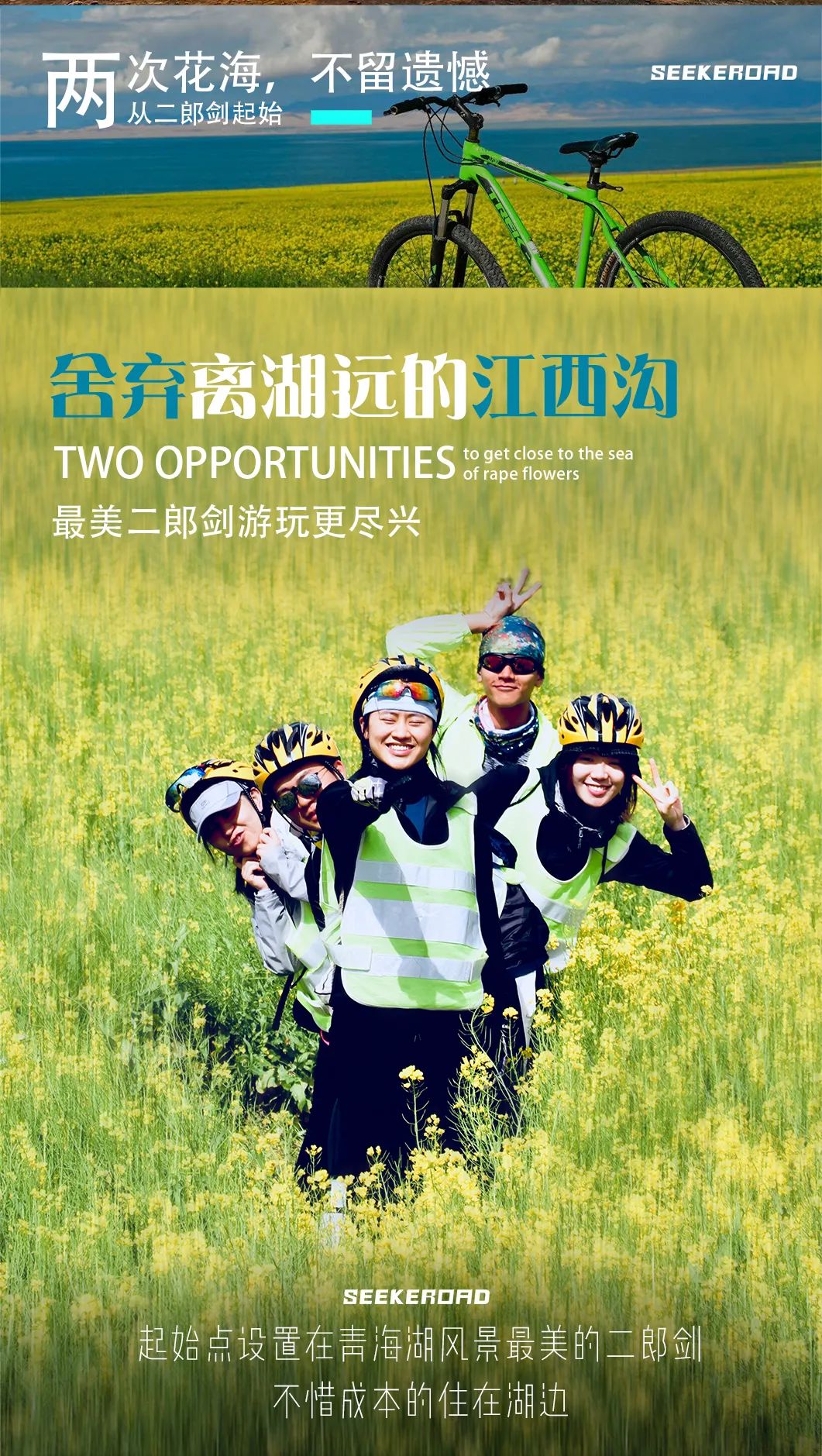 Exclusive gifts: Huanhu hero certificate, 20million +500000 outdoor insurance, Huanhu medal, travel gift bag, mineral water, fruit, fengma.
7.
Public equipment: oxygen tank *1; Interphone, tire mending and air pumping tools, first-aid kit drugs (iodophor, alcohol, Yunnan Baiyao, etc.; if you need other drugs, please bring them by yourself).
The cost does not include 1 AA takes care of their own meals (morning, afternoon and evening are not included).
Members from all over the world have different tastes.
They leave the choice of food to everyone.
The principle is not corruption and self abuse.
Prices on the grassland are high.
Breakfast in Qinghai Lake is about 15 yuan, and lunch and evening meal is about 35 yuan.
2.
fare and tickets for carpooling from HEMA River to Chaka Salt Lake.
3.
other expenses not mentioned in the itinerary.
03 regulations on withdrawal and change of registration method 1 You can apply for a one-time change or a full refund 10 days before the event.
2.
20% of the event fee will be deducted if the event is cancelled or changed 5-9 days before the start of the event.
3.
Cancellation or change 1-4 days before the start of the event will deduct 40% of the event cost.
4.
if you can find someone to replace you before the start of the activity, the fee will not be deducted.
If you quit or do not participate in the project for voluntary reasons after the start of the activity, the fee will not be refunded.
Necessary equipment: warm clothes and pants, small backpack, mobile phone, charger, sunscreen, personal medicine.
(please bring your own autumn pants before July and after September).
Recommended clothing: raincoat, dry food, snacks, quick drying clothes and pants, riding pants, stormsuit / pants, shoe covers (it turns out that good stormsuit and pants are more awesome than raincoat), two pairs of sports shoes (in case of rain, please bring a few pairs of socks), sunglasses, lipstick, camera, portable water cup, girls please bring their own hair dryer, smart phone (install riding positioning software) If you have professional riding gloves, please bring them (the gloves we send you are ordinary riding gloves).
We will provide ponchos.
If there is a professional riding split raincoat, it is recommended to bring it.
Precautions ■ the participants should fully understand the nature of this activity.
This is not a traditional tour group, and the non nanny service is a semi self-help tour.
The participants have high requirements for safety, environmental protection, punctuality and teamwork spirit, and should carry forward the spirit of independent outdoor sports during the activity.
I am picky about everything.
If you have no idea of time, please take a detour.
■ located in the northwest of China, the tourism infrastructure is backward (those who are addicted to cleanliness can bring their own sleeping bags), and the accommodation conditions along the way are limited.
Please be prepared for hardship (enjoy your eyes and soul).
■ team members should not act without authorization, obey the arrangement of the team leader, abide by the traffic rules, do not chase and fight side by side on the road, and advocate unity, self-help, organization and discipline.
■ all applicants for outdoor activities are considered to have full capacity for civil conduct.
It should be noted that outdoor activities are dangerous, and participants must be responsible for their own safety.
The activities are uniformly insured.
In case of any accident, the team leader and the club will not be liable for compensation, and the insurance company will be responsible for the settlement of claims.
■ those with hypertension, coronary heart disease, cerebrovascular disease, cardiopulmonary insufficiency or other diseases not suitable for high altitude activities should not register, and they should not hide their participation; In case of sudden illness or accidental injury during the activity, the team leader has the right to decide whether to terminate the activity according to the current situation.
■ according to the weather and specific environment, the team leader has the right to adjust the trip when dealing with emergencies.
If the activities cannot be carried out normally due to force majeure, the responsibility does not lie with the club.
In case of force majeure, the team leader will try his best to coordinate, and the additional costs arising therefrom shall be shared by the team members.
■ encourage team members to challenge themselves to insist on riding the whole journey, and issue riding hero certificates based on riding time and times.
If they quit halfway due to personal reasons, the fees paid will not be refunded, and the activity agreement will be terminated at their own responsibility.
■ minors must be authorized by their guardians to participate in activities alone.
It is recommended that those over the age of 50 should consult their doctors in advance about their health status and whether they can go to the plateau for strenuous activities.
Those over the age of 60 should provide health certificates and exemption agreements to participate in cycling.
■ the Qinghai Plateau is cool in summer, with strong ultraviolet radiation and dry climate.
The temperature in summer is about 6-28 degrees.
The temperature difference between day and night is large.
Take your coat and anti cough equipment on the way.
Pay attention to adding or removing clothes in time.
It is cold in the morning and evening.
You can take your charge coat and fleece…