Riding safety starts with "head"! Love helmet is free
"Now the rush to answer session begins.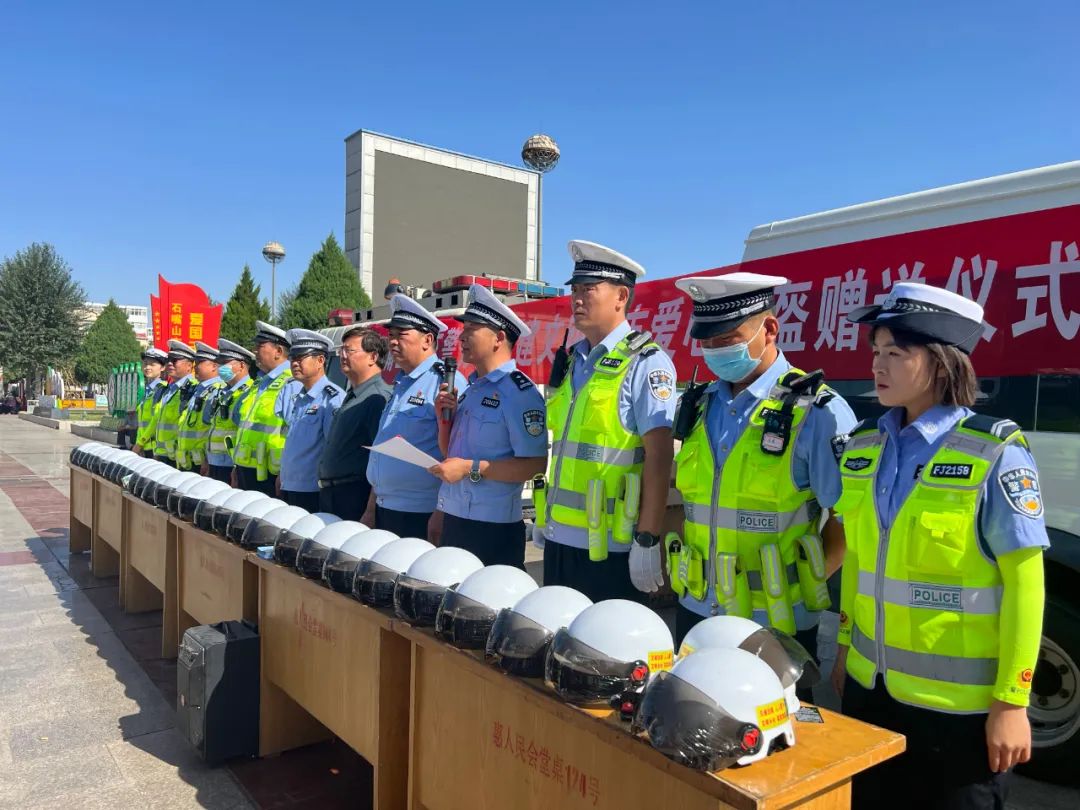 What kind of car does the electric car belong to and in which lane should it drive?" "Electric vehicles belong to non motor vehicles and should be driven on non motor vehicle lanes." "The answer is correct.

I'll give you a helmet.
You must wear it when riding an electric car in the future." Recently, the police of the municipal traffic police branch gave safety helmets to the people who participated in the award-winning answers at Wenjing square, Huinong district.
In order to further consolidate and enhance the achievements of Shizuishan in building a civilized city nationwide, the municipal traffic police branch further promoted the city's "one helmet one belt" theme publicity activities, specially purchased and made 200 civilized traffic common sense love helmets, and carried out a love helmet giving activity.
At the event site, the general knowledge of building a civilized city and civilized transportation were rewarded, and helmets were presented to the people who actively participated in answering the questions and answered correctly.
At the same time, carry out publicity activities on civilized transportation, guide the masses to be advocates of civilized transportation, set an example, consciously wear safety helmets, be an example of civilized walking and cycling, abide by traffic rules, and do not drive in reverse, run red lights, or cross the road indiscriminately; Be the leader of civilized transportation, actively dissuade various behaviors that are inconsistent with "civilized transportation travel", promote the construction of civilized and harmonious transportation, actively participate in civilized transportation publicity and persuasion activities, and create a civilized social custom of abiding by discipline and law.
Guoaixia, a citizen, said, "traffic police often emphasize that we should wear helmets at the intersection, but some citizens ignore this point.
Today's Knowledge Q & A and helmet sending activity not only enables our citizens to enhance their knowledge of traffic safety, but also enables more citizens to understand the importance of wearing helmets when riding electric vehicles, and they will consciously wear helmets when riding electric vehicles in the future." Wangguifa, a citizen, said, "I used to think it was too troublesome to wear helmets, and I didn't realize that it brought me such a big risk.
The traffic police sent helmets, which is not only a kind of law enforcement, but also a protection for us." This activity effectively improved the safety awareness of people riding electric vehicles and wearing helmets, guided people to pay attention to safety protection, formed good riding habits, and consciously observed traffic regulations.
Reporter: Tian Qian, Ma Yanwen / picture editor: Ma Dan editor: Liu Jian source: Shizuishan news and Media Center.