Cycling becomes fashionable, and cycling economy is hot
You can click on the above official account and "follow", so you can receive our latest content for free.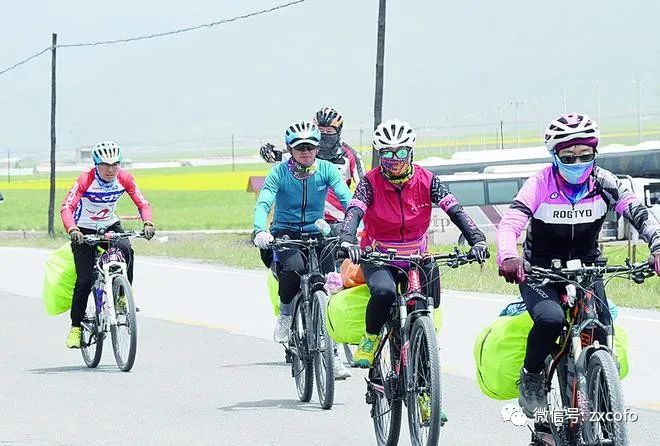 Thank you for your support! Source: Qinghai news network, Qinghai news network, Damei Qinghai client news in July, cyclists came and went on the greenway by the Huangshui River in Xining city.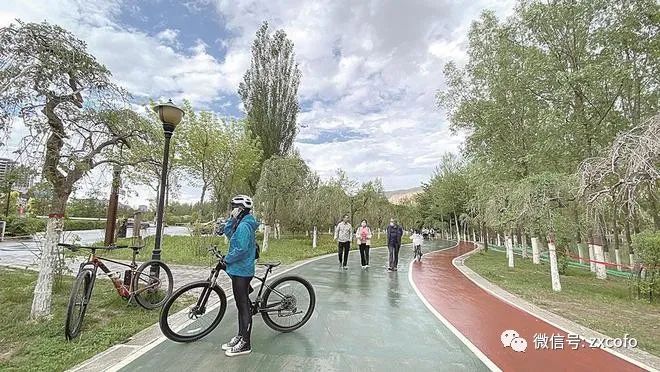 Cycling is a healthy sport.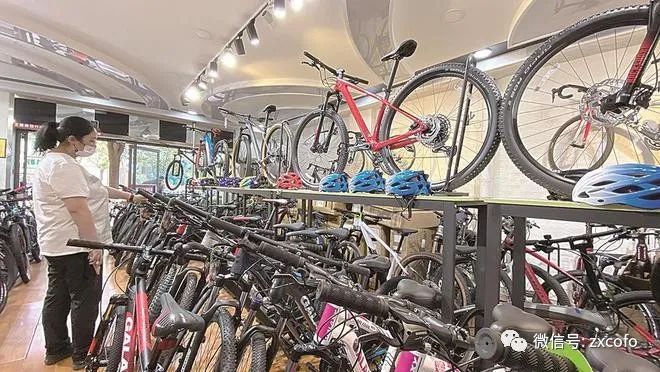 This green and low-carbon way of travel not only drives the bicycle industry, but also drives the economic development of electronic products, tourism, catering and so on.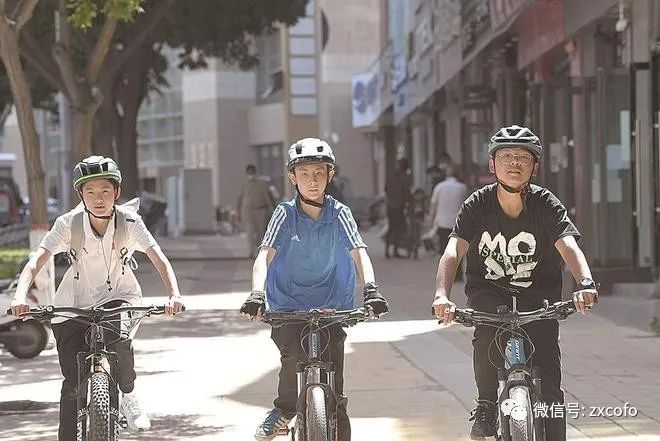 A teenager who loves cycling.
Because of the love of cycling in the lake race, cycling was a means of transportation in the past.
Now, cycling has become a trend.
Li Yong, 32, started cycling because of the lake race.
When he was a sophomore in high school, he really liked cycling when he saw the scene of the motorcade racing around the lake.
"Originally, riding a bike can be so cool and handsome." At that time, Li Yong told his father that he wanted to ride a bike and began to save money.
With the help of his parents, he spent more than 1000 yuan to buy a bike and began his cycling career.
At first, Li Yong just rode on the flat ground.
Later, he slowly began to ride on Panzi mountain and Huzhu north mountain.
On weekends, he would climb mountains by bike with his friends.
"Riding is a very stress-free sport.
You can gain more happiness and make many friends." Li Yong said.
Today, Li Yong has been riding for 14 years.
He has become an office worker.
More than half of his monthly salary is used for riding.
In addition to buying bicycles, he also needs to buy equipment.
"The bike I ride now is worth more than 10000 yuan.
I have changed a total of 3 bikes.
I haven't participated in any competitions, but I just love cycling." Li Yong said that he was happy to see more and more young people join the cycling team and pay more attention to low-carbon travel.
Citizens riding in Beichuan River Wetland Park.
After retirement, he rode nearly 60000 kilometers for three years.
Ren Yongping, 60, is a cycling enthusiast who likes to ride all over the country and visit the great rivers and mountains of the motherland.
The reason why he rode was that his body appeared "three heights" and began to get fat.
A few years ago, after retirement, Ren Yongping's physical condition became worse and worse, with hypertension, hyperlipidemia and hyperglycemia, and his weight soared to 90 kg.
At that time, he met a professional cyclist and learned that riding a bike might return his blood pressure, blood sugar and blood lipids to normal, so he began to ride slowly.
Under the guidance of professional cyclists, three years ago, Ren Yongping began to buy equipment and ride around.
"Around Qinghai Lake, Sichuan Tibet line, Xiamen, Sanya…
In recent years, I have cycled in many places and seen the magnificent mountains and rivers of the motherland.
I have cycled nearly 60000 kilometers in three years.
Because of cycling, my weight has dropped to more than 130 kilograms and my body is getting better and better.
Can you see that I am 60 years old?" Ren Yongping said.
Later, Ren Yongping also joined the cycling club and met many riders.
Today, the cycling club he participated in is becoming larger and larger, with fourorfive participants, the oldest of whom is sixty or seventy years old.
In his spare time, Ren Yongping went out riding with his riding friends.
He found that more and more participants rode, and many people rode with their families.
"We go cycling on weekends, taking photos while riding, and then taste local farmhouse dishes to visit the beauty of the original ecology." Ren Yongping said that he likes the comfort of cycling and enjoys taking photos with his friends by riding in groups.
Cyclists ride in Menyuan Hui Autonomous County.
The number of female cyclists has increased year by year, and the business of bicycle stores has also become hot.
In the afternoon of July 7, at the gate of a bicycle shop in Nanxiao street, Xining City, there was an endless stream of cyclists, some of whom went to maintain their cars, and some of whom went to the store to choose bicycles.
Mr.
Li is a photography enthusiast.
He likes to ride a bike and record the beautiful scenery of Xining.
Half a month ago, Mr.
Li bought a bicycle from the Internet, but after riding it for a while, the vehicle was damaged, so he had to go to the physical store to repair it.
"This car cost more than 1000 yuan, and it didn't take long to have problems.
When it was sent to the manufacturer for maintenance, I had to pay hundreds of yuan for postage, so I had to come to the store for maintenance." Mr.
Li said that there are many friends riding bicycles around to collect wind.
Now the government also encourages citizens to travel in a low-carbon way, and has built bicycle greenways for citizens to attract many citizens to participate.
Customer after customer, boss Liu Yanzhi was overwhelmed.
"In recent years, more and more people like cycling.
Weekends are our peak sales period.
There are 400 or 500 regular customers, mostly teenagers and retirees, 80% of whom are men and 20% are women." Liu Yanzhi said that there are thousands of yuan and more than 10000 yuan of bicycles in the store.
Although men account for the majority of buyers, the proportion of women buying bicycles has also increased year by year in the past two years.
Citizens buy bicycles in a bicycle shop.
Cycling has gradually become a fashion, driving the cycling economy and opening up major network platforms.
Words such as "cycling Qinghai Ring Road", "cycling Qinghai Lake", "plateau Ring Road" and "Northwest Ring Road" emerge in endlessly.
At present, more and more riders share the magnificent scenery of great Qinghai through the we media platform.
In order to promote the development of cycling, Xining also continues to improve public facilities, build bicycle lanes along the banks of Huangshui River, Nanchuan River and Beichuan River, and provide public bicycles, etc., providing citizens and tourists with an urban green belt for tourism, rest, sports and fitness.
What equipment is needed for cycling, a sport that integrates sports, tourism, travel and fashion, in addition to bicycles? Wang Jun, a cyclist, said that what he must have are clothes, helmets, glasses, water cups, headlights, night lights, and some riders will also be equipped with sports watches, stereos, cameras and other equipment.
Liu Yanzhi introduced that cycling not only drives the bicycle economy, but also drives the cycling equipment economy..