Cycling, a deep interaction between people and the city
Under the epidemic, riding has achieved a win-win situation – it can meet the needs of non-contact commuting, enhance physical fitness, low cost, green energy conservation and freedom.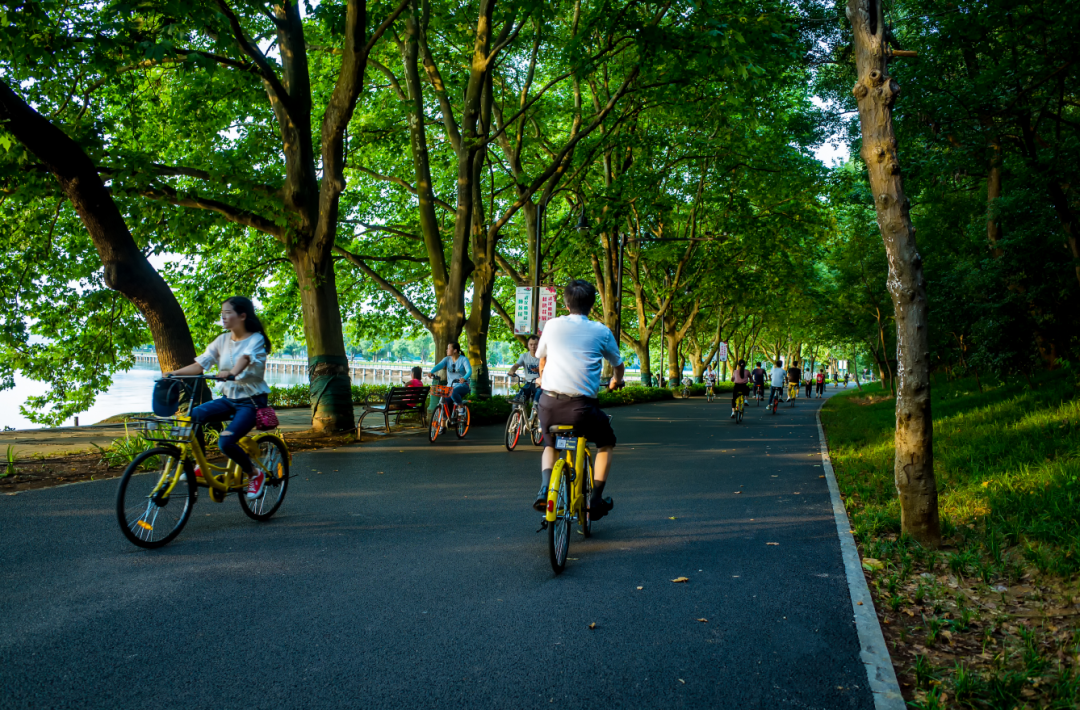 For many cyclists, cycling to and from work is a relaxing and comfortable thing.
Of course, there are also some challenges and problems with the popularity of cycling.
For example, in terms of transportation hardware, the planning of non motorized lanes and other lanes in complex sections is not clear, non motorized lanes and parking areas are occupied, and some intersection signal lights and signs are chaotic; In terms of traffic participants, the right of way awareness and rule awareness of motor vehicles, electric vehicles, pedestrians and cyclists need to be improved.
At the same time, from the supply side, China has advantages in bicycle frame and vehicle assembly, but it still needs to make efforts in R & D and achievement transformation, such as material application and mechanical research, which provide people with a better experience.
In fact, cycling is not just a short-term "fun" for individuals, nor is it blindly popular with a group of people.
Its far-reaching significance lies in the dissemination and cultivation of the green and low-carbon concept, in promoting the improvement of the "nerve end" service system in the streets and lanes, and in activating the high-quality development of the industrial chain.
The 6.5-kilometer-long bicycle lane in Huilongguan, Beijing, has reduced carbon emissions by more than 1500 tons in the past three years; In 2021, in the face of rising raw material prices, rising labor costs, poor logistics, large exchange rate fluctuations and other factors, the export volume of complete bicycles and parts still achieved a year-on-year increase of 62.3%, the highest growth rate in recent years, with strong development toughness and endogenous power.
It is worth our joint efforts to let cycling release more energy and deeply participate in the transformation of urban development, life philosophy and travel mode.
Domestic bicycle enterprises should seize the opportunity of cycling fever, give full play to the advantages of experience in assembly, sales and other industries, and strengthen the research on the civilian use of professional technology, so that professional technology can be applied to mass bicycles at a lower cost; Cities can learn from the successful experience of relevant special road planning, and set up supporting facilities such as signal lights, parking areas, maintenance service stations, etc; Codes of conduct such as the citizen travel convention also need to be implemented synchronously to regulate public riding behavior and improve safety awareness…
It is simple and not simple for one person, one vehicle and one section of the road.
From the moment you step on the pedal, the interaction between riders and the city has begun.
Every frame of the picture of the wheel passing is three-dimensional, which reflects the smoothness of urban roads, the improvement of infrastructure and the level of operation and maintenance services, and records the harmonious coexistence between people and cities, people and people.
In a way, the past, present and future of urban governance are measured at the feet of cyclists.
"When you ride your bike to catch up with the late wind and dusk of summer night, watching the scenery of the city pass by one by one, and playing your favorite music in the stereo, this is freedom." This passage contains the simple desire of the rider.
It is hoped that the popularity of cycling and the development of cycling industry and cities can complement each other and achieve mutual beauty- Thanksforreading- Author: Liu Xiaoyan | source: Workers' daily [disclaimer] the content published in this official account is only for learning and exchange, and will not make profits in any form.
The copyright of the content belongs to the original author.
If your rights and interests are infringed, please contact us in time, and we will negotiate the copyright issue or delete the content at the first time.
The content is the author's personal opinion, which does not represent the position of this official account and is responsible for its authenticity.
Pkuplanninginstituteofcityplanning&design Beijing Beida urban planning and Design Institute is a comprehensive planning and design institution initiated and established by teachers, students and alumni of Peking University.
It is a national high-tech enterprise, with a number of professional qualifications such as urban and rural planning class A and land planning class B, and has passed ISO9001 quality system certification and Zhongguancun enterprise credit certification.
Beida planning institute implements the dual headquarters operation structure of Beijing and Wuhan, with Liaoning Branch, Hebei branch and Guangzhou Office under it.
After more than ten years of development, its business covers the whole country, and has completed more than 1000 excellent planning and design and information projects.
Its business system covers strategic planning, industrial planning, land and space planning, urban renewal, landscape design, architectural design, municipal engineering design, urban governance, urban management Industrial cluster map, industrial investment map and other whole process product lines, and independently developed the information platform system of visual industrial map, which enjoys more than 30 software copyrights, and published urban and regional planning support system, biosafety industry cluster, property city theory and practice, urban governance research frontier: theory, methods and practice, village planning "Urban renewal: Theory and practice of winning the second half of urbanization" and other more than ten books…