Cool! Freshman boys ride 1500 kilometers to report for duty
Liu Zihang, a 2020 freshman in the school of safety of Nanjing University of technology, left unforgettable memories of his enrollment in a different way.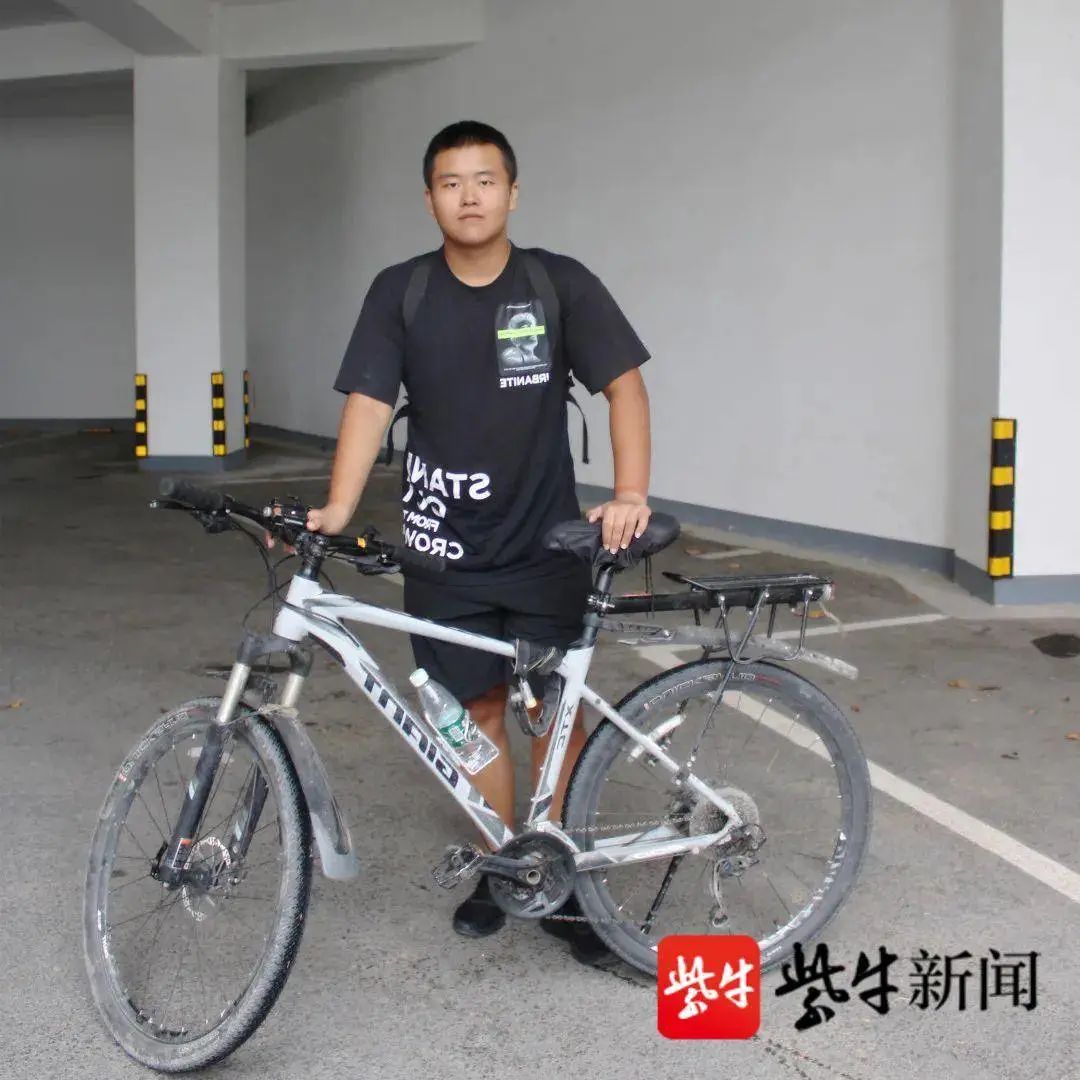 He chose to ride a bike alone from his hometown of Chifeng, Inner Mongolia to Nanjing for more than ten hours a day.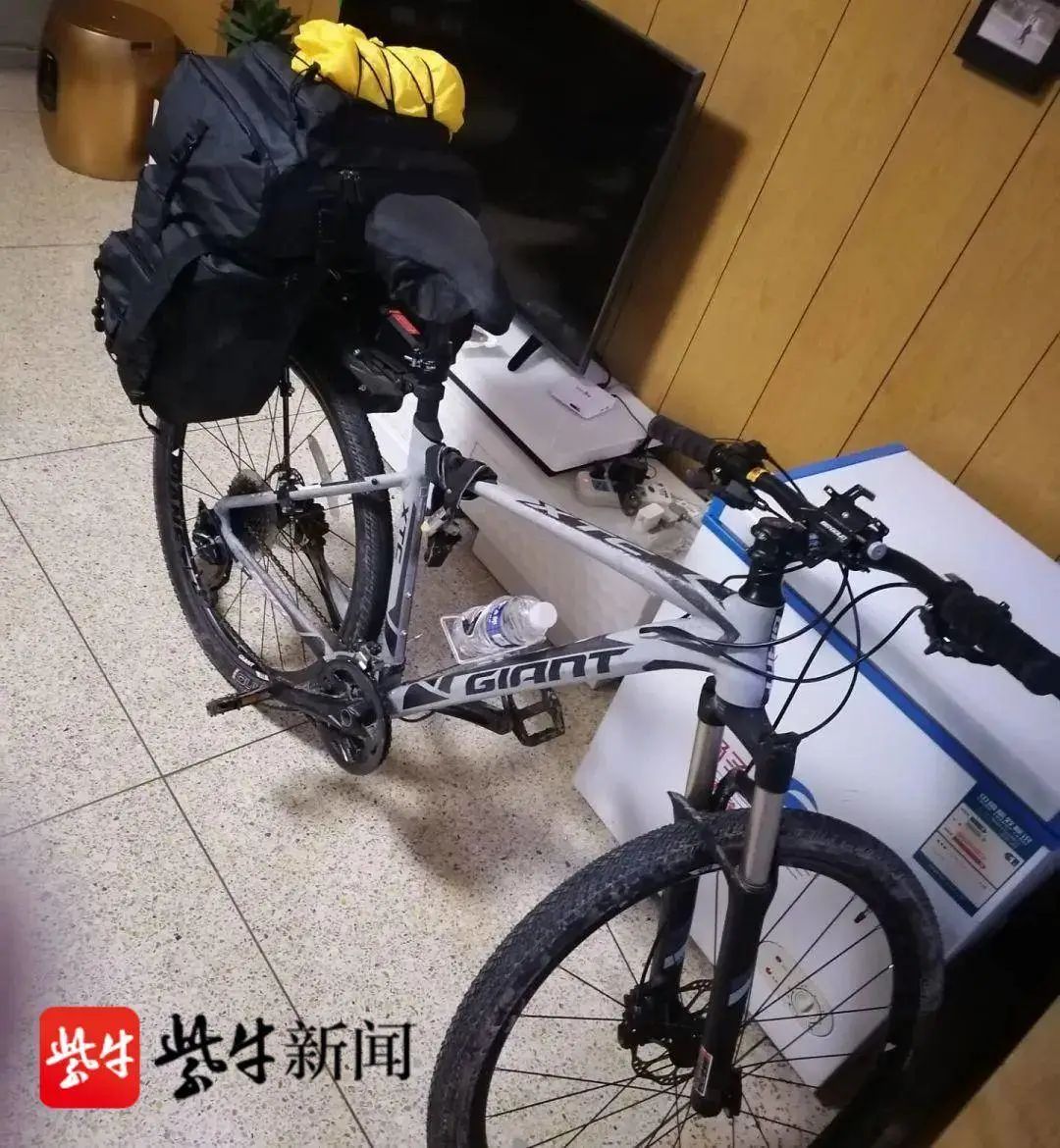 On October 5, Liu Zihang and his classmates went through the freshman admission procedures and officially opened their new college life.
The idea of riding to school has sprouted in senior three.
What a crazy idea! In Liu Zihang's mind, this idea had sprouted in the third year of senior high school.
He said, "I'm a person who can't sit still.
Preparing for the senior three is really too depressing.
I want to find a breakthrough." After the college entrance examination, Liu Zihang's classmates had already dropped their books and had fun, but Liu Zihang had been preparing for the ride, and he insisted on fitness.
Liu Zihang has always believed that only when he is strong can he stand the wind and rain all the way.
After deciding to ride a bike, Liu Zihang refitted his bike, added a back seat and installed a mobile phone bracket.
As the time for check-in is getting closer and closer, Liu Zihang has also made all the plans.
He has planned three lines: the east line, the middle line and the west line.
Considering that the second half of the eastern route is for cycling along the coast, the weather is uncertain, and the western route is winding and waste of time, after integrating various factors, he chose the middle route with the shortest distance and the best road conditions.
People say that "children travel thousands of miles and mothers worry".
When everything is ready, Liu Zihang has not succeeded in persuading his parents.
Parents are worried about his safety, accommodation and diet, physical conditions and so on.
What should we do? "I completely explained my plan to my parents, detailed to the hotels at each site, as well as a very detailed route map, and explained to them the places my parents were most worried about in every detail, moving with emotion and knowing with courtesy." Liu Zihang told reporters that reasonable parents agreed to their request.
A person, a bicycle and a back.
On September 14, Liu Zihang started a new journey.
Liu Zihang did not expect that the huge challenge appeared on the second day of his riding.
On the line from Yutian, Hebei to Binhai New Area, Tianjin, the light rain in the morning became heavier and heavier, and gradually developed into moderate to heavy rain.
At that time, Liu Zihang had no way back.
He could only go ahead in the rain in a thin assault suit.
The bicycle lane on this line was not repaired all year round.
Even there was no bicycle lane for a long distance, so he could only risk riding on the motorway.
The most difficult thing is that he needs to go through three or four lengthy tunnels in a row.
The longest tunnel is two kilometers.
The bicycle lane in the tunnel was being repaired, and the small stones on the edge of the bicycle lane shook his hand unconscious.
On average, twenty or thirty large trucks roared past in a minute, which brought a series of harsh noises.
These annoying noises echoed in the tunnel.
The air in the tunnel is turbid and the street lights are dim, which makes Liu Zihang unable to see the road conditions.
Every step of his progress is full of recklessness and unknown.
All kinds of difficulties made Liu Zihang on the verge of collapse.
In addition, he didn't eat at noon.
At this time, he was exhausted and even felt that the tunnel couldn't come to an end.
"When I was disillusioned, my previous experience of riding from Chifeng to keshketeng banner came to mind." Liu Zihang recalled that he didn't bring life-saving food that time.
There was no family for more than 20 kilometers near the Xilamulun river.
He was dehydrated and lay on the roadside for a long time.
Three forest firefighters on routine patrol saved him.
"The last time I failed to ride to my destination has become a great regret in my riding history.
Giving up halfway is not my style.
This time, I won't give up anything." "I must successfully ride to Nanjing!" With this idea, Liu Zihang insisted on riding the whole journey.
When he passed through the last tunnel, he saw a blue sea, sunny and clear ahead.
At that moment, he shouted excitedly and even sang loudly.
The riding route map reported to the freshmen in advance.
He said that "Nanjing University of technology is the goal set by his senior three".
Ten days passed quietly in the unknown and exploration.
Liu Zihang also approached his destination step by step.
His destination was set at the southeast gate of Jiangpu campus of Nanjing University of technology.
"Our freshmen registered on October 5, but I want to see the school earlier.
This is the university I had always determined to apply for in my senior three." On the afternoon of September 24, Liu Zihang finally came to Nanjing University of technology.
Looking back on this road, he had a lot of feelings.
"What impressed me most was that when I got pregnant in nanpaihe Town, Shandong Province, my uncles and aunts there helped me." Although there were some language barriers, Liu Zihang was greatly encouraged by the enthusiastic help of his uncle and aunt.
On the one hand is the excitement of completing the goal, on the other hand is the expectation of college life.
Liu Zihang's heart can no longer be calm.
"I am very grateful to my parents for letting me complete my dream, and especially to the support and concern of new college students, class teachers and counselor Leping along the way." And what he is most grateful for is the one who wants to be himself.
For the small partners who also have dreams, Liu Zihang said, "we are not unable to achieve our goals, but have not taken practical actions." As the primary school textbook "take one step, take another step" wrote: on the road of life, there are many difficulties that can not be solved, but as long as they are divided into small problems one by one, they will succeed in the end.
Source: Yangzi Evening News message broke the news, welcome the majority of netizens to break the news, whether it's something new on campus, something unexpected, something annoying, or something good and warm hearted.
Welcome to leave a message at the end of the text and attach your contact information..