[vigorous sunshine riding mountain and sea] "Asia Pacific Senbo Cup" 2019 second round of sunshine cycling endurance race
With the in-depth promotion of the national fitness strategy, the concept of low-carbon travel is becoming more and more popular.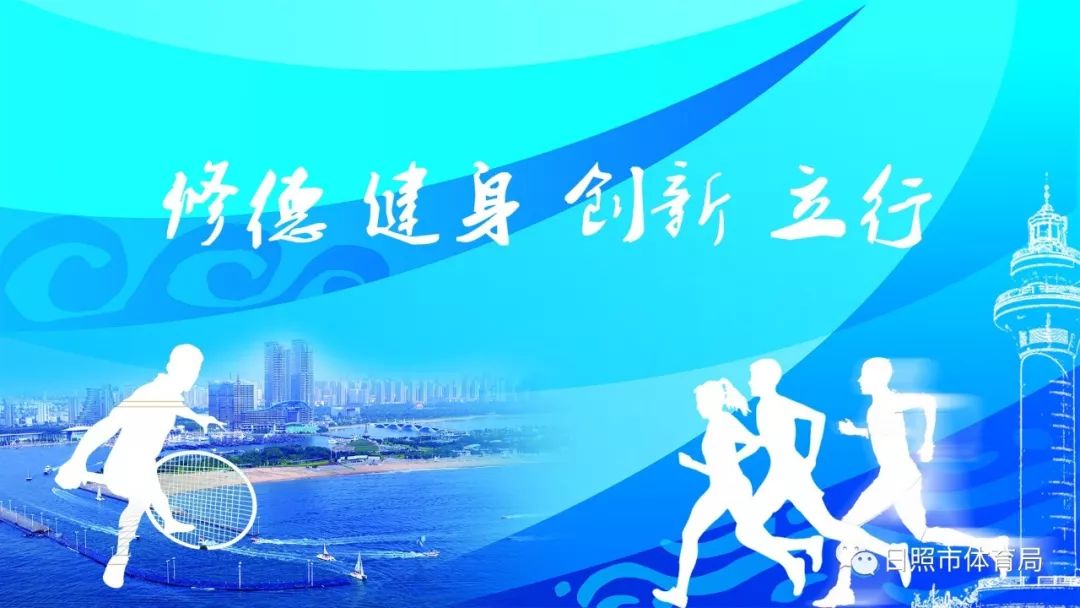 In addition, Rizhao has a unique tourism resource endowment of "blue sky, blue sea, golden beach, sunshine, ecology and nature".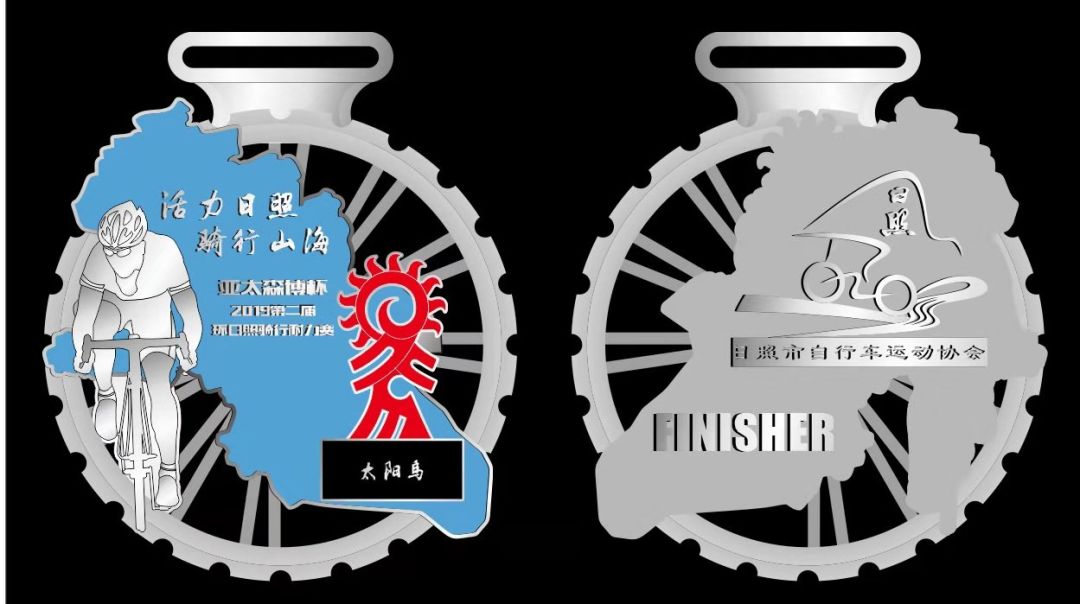 Cycling is becoming more and more popular in Rizhao, a coastal city.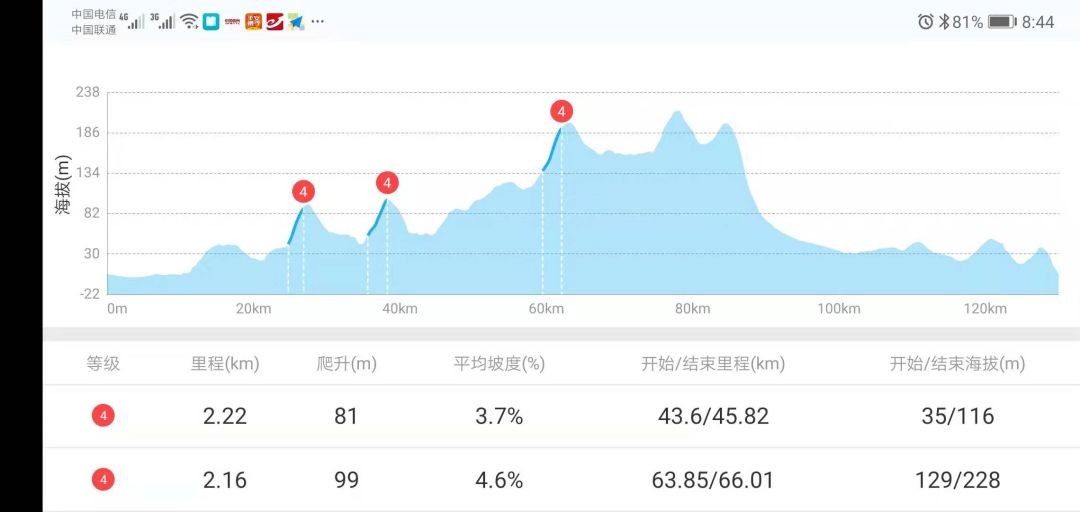 The purpose of this endurance cycling race is to implement the national strategy of national fitness, carefully build a brand event of "vigorous sunshine riding in the mountains and seas", present a gift to the 70th anniversary of the founding of new China, help build a "Sports City, vitality city and health city", lead the general public to actively participate in national fitness sports and establish a scientific, healthy, civilized and green lifestyle, At the same time, it will also play a positive role in promoting the development of sports + tourism in our city.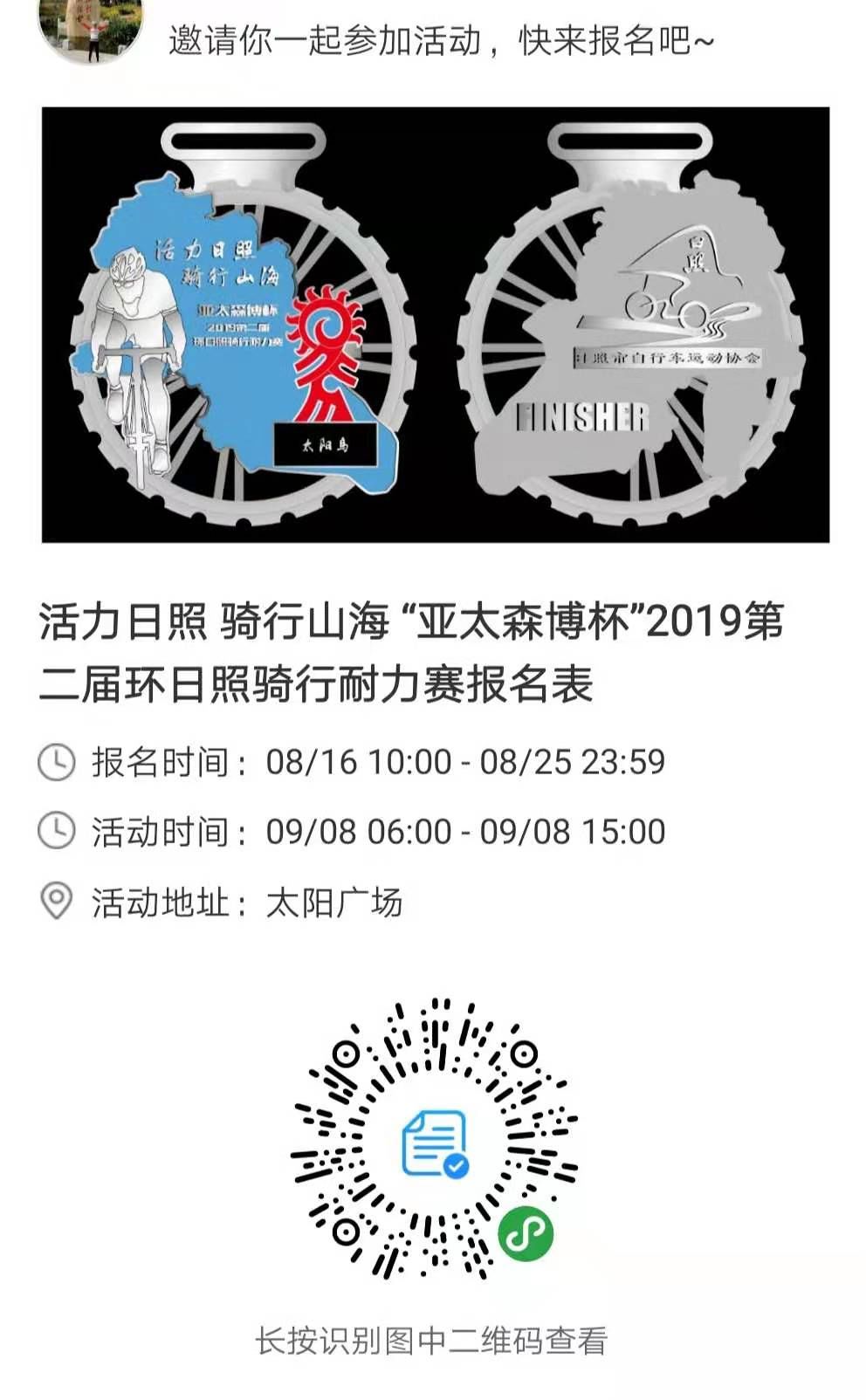 Energetic sunshine riding mountain and sea challenge self enjoyment riding II Event organization} guidance unit: Shandong Cycling Association, Rizhao Sports Federation, event title: Asia Pacific Senbo (Shandong) pulp and Paper Co., Ltd.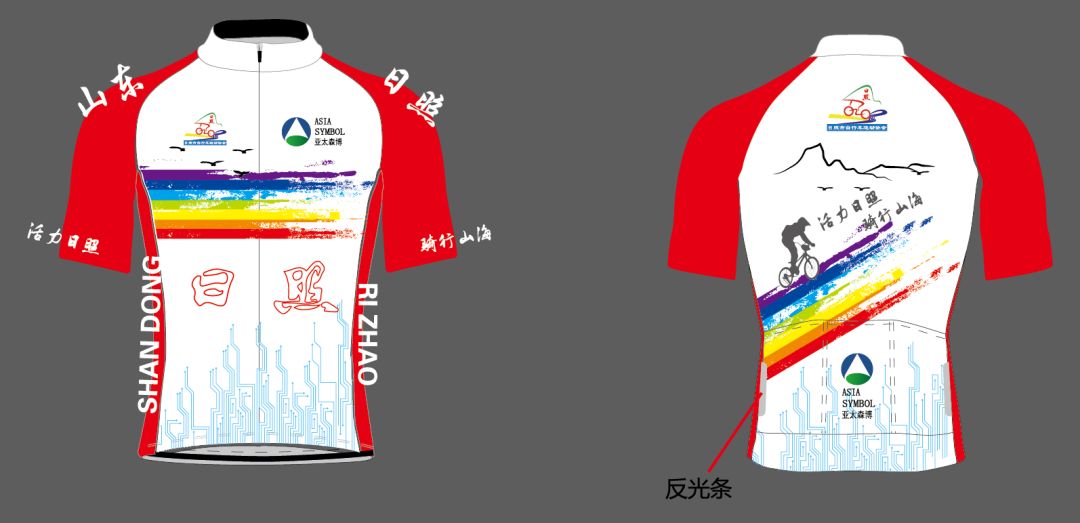 organizer: Rizhao Cycling Association Co organizer: Rizhao Yaowang real estate Chaohe Chuntian project department Rizhao jieanle cycling club Rizhao Merida Ranger cycling club Rizhao bear sporting goods Co., Ltd.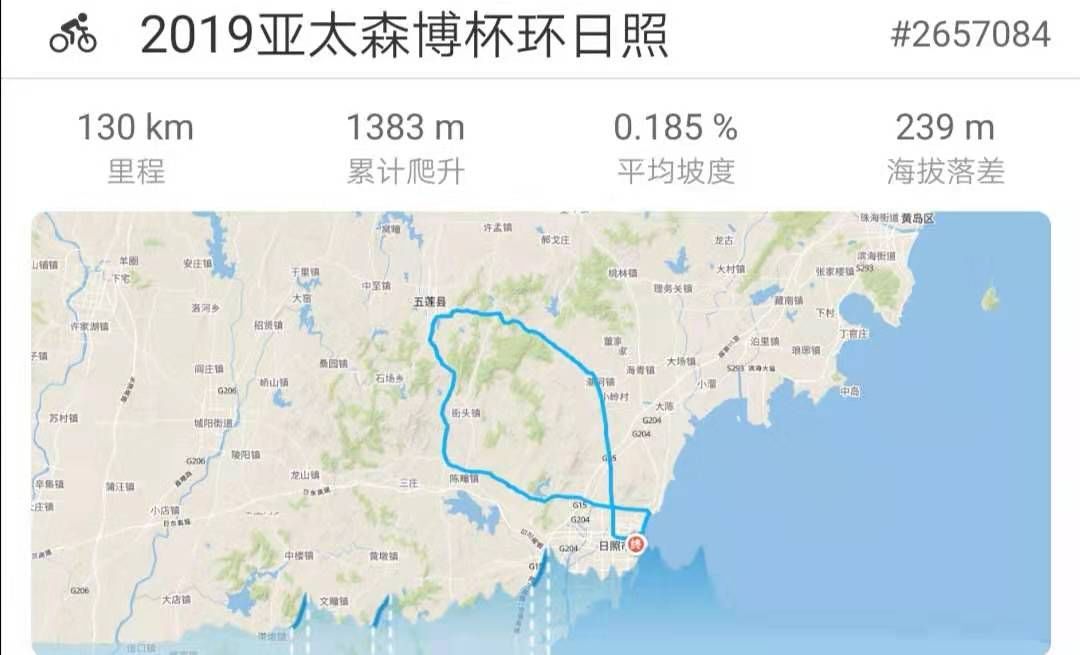 Rizhao xidsheng blue sky cycling club Rizhao 3313 cycling club sponsor: Fujian Panpan Food Co., Ltd Media support of China Jinjiu Rizhao office: Rizhao radio and television station, Rizhao daily, Yellow Sea Morning Journal, Qilu sports popular network, respective media, etc.
III.
event time and place, Event Scale: limit the number of 450 people.
The participants are cycling associations, cycling clubs and cycling enthusiasts all over the country.
Registration time: from 10:00 on August 16 to 23:59 on August 25, 2019; number plate collection time: 14:00-18:00 on September 7 to 6:30-7:10 a.m.
on September 8; number plate collection place: Sun Plaza, please be sure to bring your ID card and sign the exemption agreement when collecting the number plate.
Competition date: September 8, 2019 (Sunday) start and end of the competition: Sun Plaza starts recording at 6:30 and leaves on time at 7:30.
Rizhao Sun Plaza – Bihai road – Shanhai road – Provincial Highway S222 – Wulian Shanyang – Songbai – Chaohe – Beijing Road – Jinan road – Sun Plaza ◆ route difficulty: ★★☆☆☆ time limit of the competition: 7 hours ◆ cumulative climb: 1383m ◆ road condition: asphalt road: 100%.
Starting point: sign in point 1 of Sun Plaza, Rizhao City : 46km at the intersection of Shanhai West Road and S222, closing time: 10:00 check-in point 2: 80km at the post station of Songbai town (water and banana) closing time: 11:30 check-in point 3: 100km west of the road 100m south of the intersection of g342 and Chaoshi Road (water and bananas) closing time: 13:00 end point: 130km Sun Plaza, Rizhao City closing time: 14:30 ◆ traveler's Guidebook No.: 2657084 IV.
registration method and requirements 1.
Event service fee: 68 yuan (including 200000 accident insurance on the day of the competition, medals after the competition, clothing, drinking water, etc.).
According to their actual situation and the estimation of the risk of the competition, participants should purchase higher insurance.
2.
Only online registration is accepted, and the application for withdrawal is not accepted after August 25.
3.
Registration channel: long press the identification applet below and fill in according to the prompts Write registration information v Finish Award (riding clothes and medals) VI.
instructions for entry: 1.
All riders who sign up for the event shall be deemed to have carefully read and fully agree with the exemption agreement! 2.
The event route is an open road, and riders must abide by the traffic rules throughout the process! If they find that they run a red light or ride in reverse, their number plates will be confiscated and their results will be cancelled.
3.
The event route passes through national roads, provincial roads, county roads and other routes, and their cars will be stopped There are many cars, please pay attention to safety! Caution! Caution! Riders should pay attention to the activity notice before departure to understand the general route, destination, backup vehicle and contact information of other riders.
Riders must wear helmets, gloves and other protective equipment throughout the ride.
Once they find that they do not wear helmets, their number plates will be confiscated and their scores will be cancelled.
4.
This activity is an uninterrupted endurance riding activity.
More riders who want to challenge themselves are encouraged to participate.
There is no ranking reward.
The activity is not competitive! Completing the specified route within the specified time is the success of the challenge.
5.
Riders should pay attention to replenishing water, energy and food in time.
The event organizer does not provide midway food supply.
Participating riders must maintain smooth mobile communication.
6.
All participants should have basic chivalry.
Please consciously supervise and resist any cheating, jointly safeguard the hard won glory of the challenge and improve the gold content of medals.
It is hoped that riders participating in the challenge will not discredit the challenge because of their own behavior.
Once cheating is found, it will be publicized in the media.
7.
Protect environmental sanitation and do not litter.
8.
The organizer does not provide nanny services such as leading the way.
If you take the wrong road and affect your performance or miss the closing time, the host and co organizers will not bear any responsibility.
9.
Riders can ride in advance.