Riding over 50000 kilometers in 10 years, protecting ancient and famous trees to retain homesickness
Suqian is not only a "ecological park" in Jiangsu, but also a "green lung" in East China.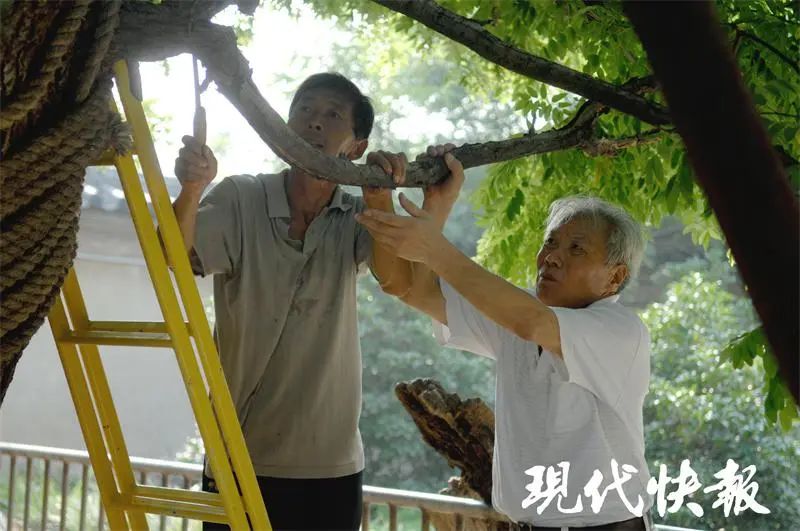 The green ecology of Suqian has condensed the efforts and sweat of generations after generations.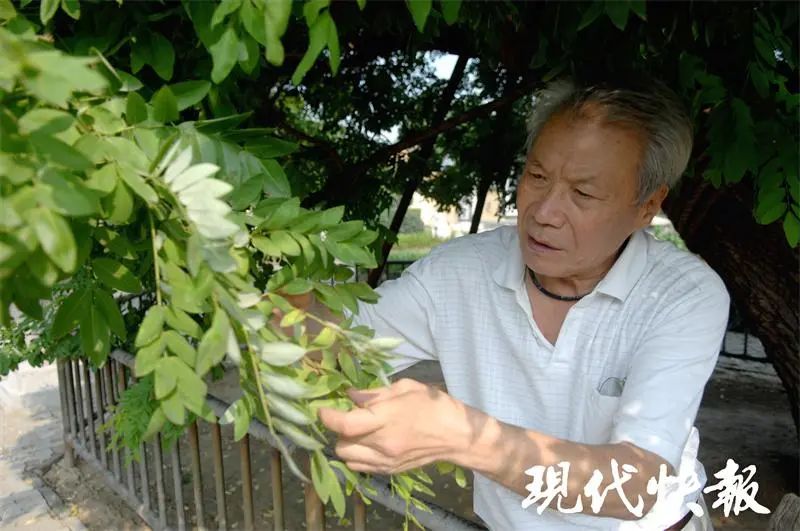 Among them, there is an elderly person whose contribution and dedication are particularly outstanding.
He is Zhang Yongxian, a retired cadre from Suyu District, a famous forestry expert, and a "good person in China".
In order to make the land green in Suqian, he planted various trees.
In order to let everyone remember history and retain nostalgia, he spent 10 years cycling for more than 50000 kilometers, visiting and recording 4237 ancient trees, mapping the distribution of ancient and famous trees in Suqian, and compiling the "Records of Ancient and Famous Trees in Suqian".
Zhang Yongxian was born in Dingzui Town, Suyu District, in 1938, and passed the Beijing Forestry College (now Beijing Forestry University) in 1961.
In July 1965, after graduating from University, Zhang Yongxian was assigned to work in the Forestry Bureau of Weihe County, Heilongjiang Province.
The bitter cold environment tempered his will.
The next year, he packed a backpack and traveled mountains and rivers to settle down in the southwest of the motherland.
He successively held the positions of technician of Heiheishui Forestry Bureau of Yunnan Province, deputy director of the first subordinate forest farm, deputy secretary of the second forest farm, and director of the management office.
His work lasted for 16 years.
△ In the summer of 1990, Zhang Yongxian examined the leaf spot disease of the locust tree planted by Xiang Wang.
In May 1981, in order to protect his wife's work and take care of his parents, Zhang Yongxian applied to be transferred back to his hometown Suqian to work as the director of Zhangshan Forest Farm.
Although the level does not increase but decreases, Zhang Yongxian said that as long as he can continue to engage in forestry work and continue to contribute to green ecology, it does not matter.
From the official national forest farm to the small forest farm in Suqian, Zhang Yongxian found that his work was in a myriad of ways and needed to start anew.
The formulation and implementation of work concepts and systems…
everything was built from scratch, bit by bit.
However, Zhang Yongxian did not flinch or hesitate at all, and as soon as he arrived at his post, he set a rule for himself.
"Since the Party and the government have asked me to guard the forest in Zhangshan Forest Farm, no one can try to take a piece of wood from my hand." For this reason, he did not less offend people.
Since I deal with green trees every day, Zhang Yongxian said that when I see rare trees, I want to study them.
After retirement, he often braved the hardships and dangers of the road, brought dry food, and carried a kettle and camera alone to explore and study every valuable ancient and famous tree.
Due to his profound professional knowledge and rich practical experience, Zhang Yongxian is familiar with the distribution and habits of various tree species.
He has more than 40 papers selected by publications and scientific and technological libraries at or above the provincial level.
He has also won the Provincial Excellent Paper Award and the Science and Technology Progress Award six times, and was awarded the "Jin Song Award" by the Chinese Forestry Society in 1984.
After going through countless hardships and painstaking efforts to protect ancient and famous trees, in July 1998, Zhang Yongxian retired.
He spent most of his time enjoying the joy of family life in the cause of protecting ancient and famous trees.
△ Zhang Yongxian introduced the characteristics of Qiao Yulan.
On Zhongshan Road in the urban area of Suqian, there was a Fatong tree growing in the middle of the road, surrounded by a protected cement pool.
Vehicles and pedestrians traveling from south to north walked on both sides of the cement pool, which was both safe and a rare landscape.
This tree was protected by Zhang Yongxian.
At that time, Zhongshan Road was facing widening and reconstruction, and according to the plan, this Fatong tree would be cut down.
Zhang Yongxian said, "This Fatong tree was planted in 1956, and there are few Fatong trees like this in Suqian.
Why can't we keep it?"? To this end, Zhang Yongxian traveled everywhere.
Finally, at the insistence of Zhang Yongxian, the construction party changed the plan and retained the tree.
In the hometown of King Xiang, there is a ginkgo square, because there is a ginkgo tree with a history of over 700 years.
This tree was planted in the Nanda Temple, which was later transformed into the Xiangli Hotel.
In 1998, during the renovation of the Xiangli Hotel, this ancient ginkgo tree was also planned to be cut down.
With the efforts of Zhang Yongxian, this ancient ginkgo tree has also been preserved and has now become a landmark tree in the hometown of King Xiang.
After retirement, Zhang Yongxian made protecting ancient and famous trees his most important job.
Because many ancient trees often grow in remote areas of the countryside, Zhang Yongxian rode his bicycle to the countryside.
In the summer of 2001, Zhang Yongxian went to Tianganghu Township, Sihong County, nearly 100 kilometers from home to investigate a 300 year old oak tree.
That night, he lived in a farmhouse in Tiangang Lake Township, helping his master's family peel corn while telling them the importance of protecting ancient and famous trees.
Most of Sihong County belongs to hilly land.
When it doesn't rain, the land is as hard as stone and iron, and when it rains, it is particularly sticky to the feet.
Once, he visited an ancient tree in Guiren Town, Sihong County, and happened to encounter a rainy day.
The mud not only stuck to his feet but also to his bicycle, making him unable to ride or even push.
Unable to do anything, he had to carry his bicycle on his shoulder and walk deeply and lightly.
He walked for more than twenty miles for three or four hours.
Zhang Yongxian searched during the day and took notes at night, taking 10 years to ride four bikes.
No matter in the streets or fields, as long as there are ancient and famous trees, his footprints have been left more than once.
He eventually cycled more than 50000 kilometers and found 4237 ancient trees.
He personally drew a map of the distribution of ancient and famous trees in Suqian, and spent 10 years writing the book "Records of Ancient and Famous Trees in Suqian" with more than 70000 words.
With ingenuity, Xiang Wang planted locust trees with his hands.
"Reviving youth" In the Suqian Xiang Wang's hometown scenic area, Xiang Wang planted locust trees with his hands are three generations of regenerative trees, with a history of more than 2200 years.
This tree was planted by Xiang Yu before he left his hometown at the age of 16, and is known by an American biologist as "the best locust in the world.".
.