Two high-quality tricycles are coming. It's comfortable and easy to ride. It's easy to pick up children on foot
Before reading this article, please click the "attention" above to subscribe to our latest content for free.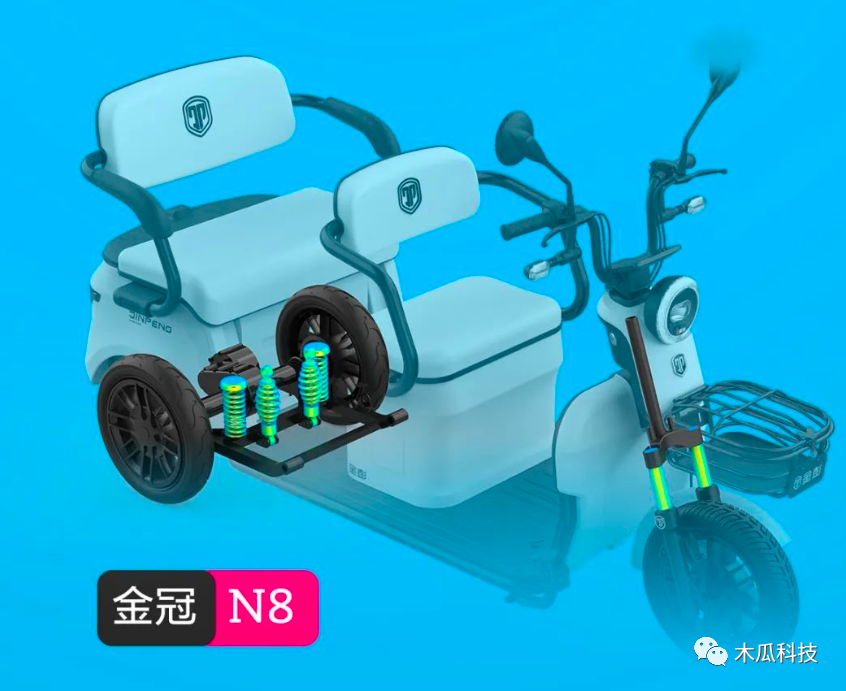 Thank you for your support.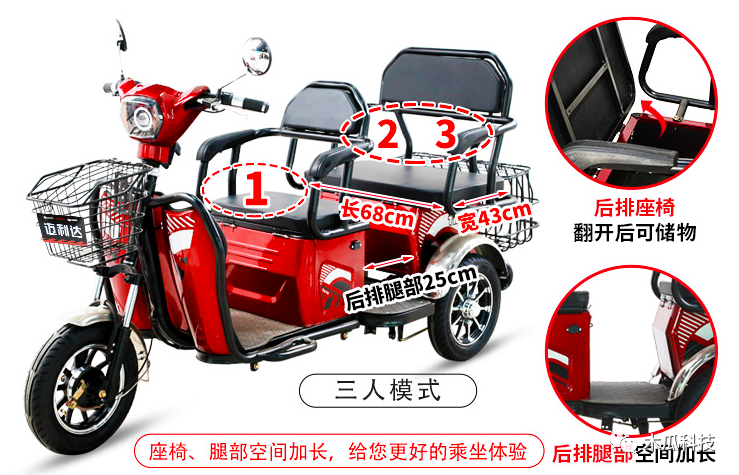 Compared with two wheeled electric vehicles, leisure tricycles are more stable, comfortable and practical.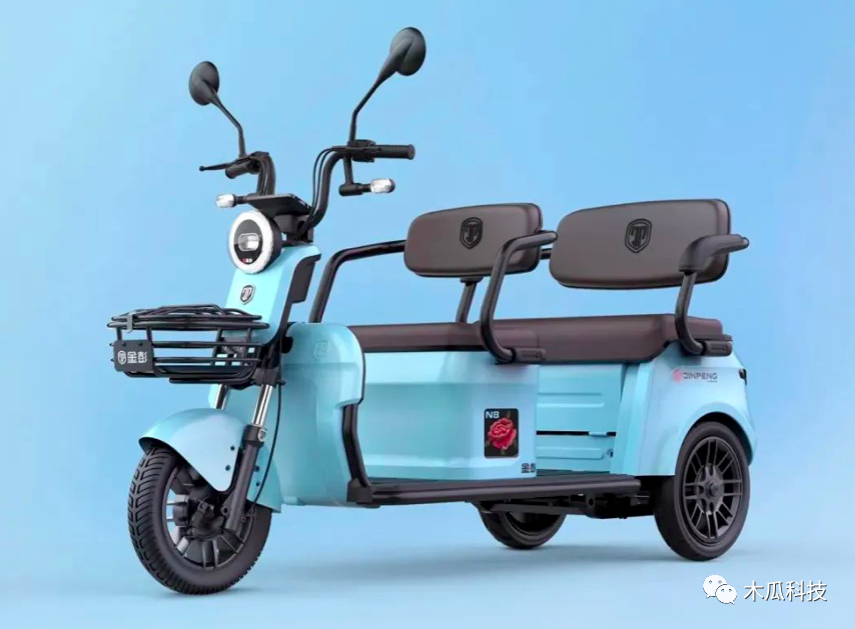 Moreover, leisure tricycles are slow and friendly to middle-aged and elderly people who respond slowly.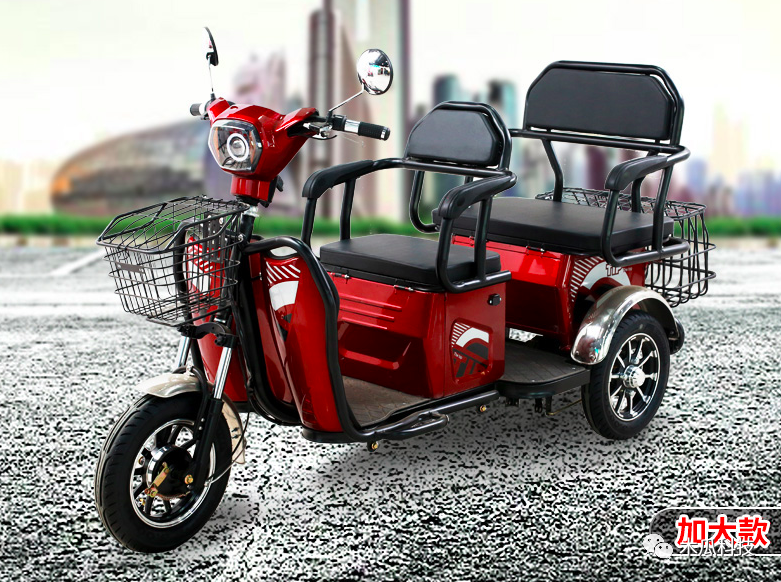 You can ride slowly and learn slowly.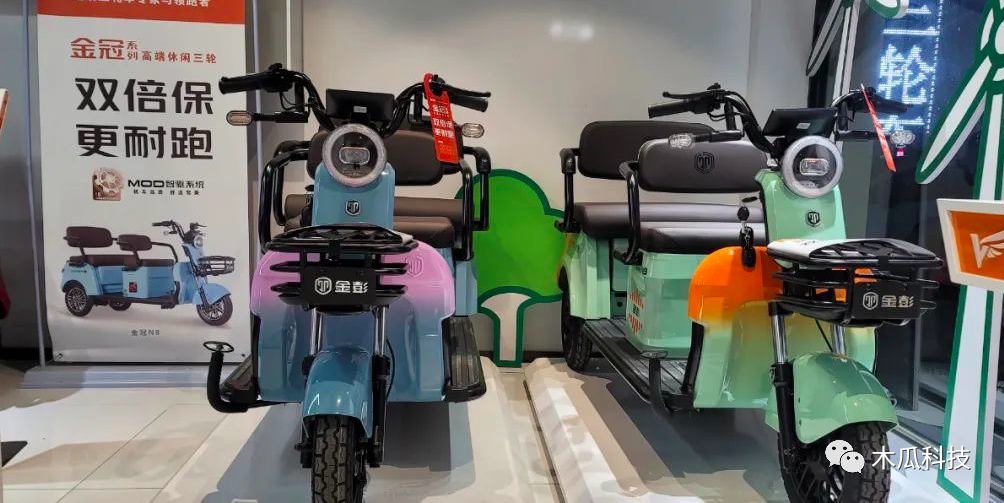 It's easy to get started.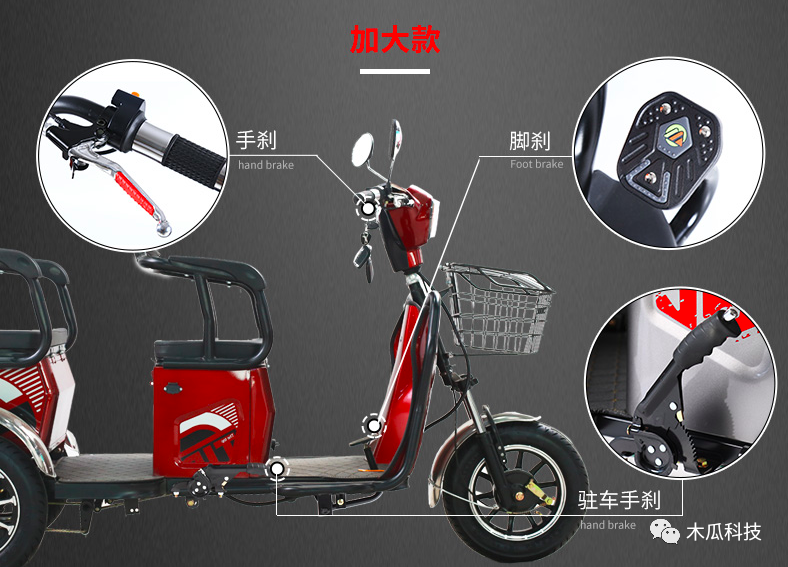 Walking and picking up children are good choices.
Let's share two new cars today.
The first Jinpeng, Jinguan N8 Jinpeng, as the leader of the three electric industries, naturally has a higher level of electric vehicle product development, design and technology.
The whole vehicle adopts a more fashionable and atmospheric modeling design, front angel eye halo headlights, simple and fashionable body, and adopts many younger elements, which are easy for young people and the elderly to ride.
The whole vehicle has a large LED digital display instrument panel, which can accurately display the information such as power, speed and mileage.
The car is equipped with magic carpet suspension structure, with automobile grade shock absorption spring and ultra long oil pressure two-way shock absorber, which can ensure that most of the vibration can be filtered out when the vehicle is driving on bumpy roads, and the triple comfort can be achieved in one step.
In terms of power, the whole vehicle is equipped with 500W energy-saving motor, which can accelerate smoothly, climb effectively and level the road more vigorously.
It is reported that the car can be equipped with lead-acid or lithium battery, with a maximum endurance of 80 kilometers.
Durable quality and excellent endurance.
The second malida qt-001, many leisure electric tricycles are modified from two wheeled electric vehicles.
The malida qt-001 shared today is no exception.
The car adopts a double row and three seat layout, with a front to rear distance of 2270mm and a front pedal of 370mm.
Storage bars are configured at the front and rear.
After the rear seats are lifted, many things can be put in, and the rear space is very large.
Although it is not a big brand, the car is also solid and durable, using high-quality sheet metal and electrostatic baking paint.
High quality shock absorbers, vacuum rubber wear-resistant and anti-skid tires and thickened leather seats are adopted at the front and rear.
The seats are wide and do not get tired after sitting for a long time.
Power: the car is equipped with 500W and 1000W motors, with a speed of 20-25km / h and very smooth driving.
Equipped with 60v20ah lead-acid battery, the endurance is 50-60km, and the whole vehicle also has the function of anti sliding slope.
The security is also good.
Conclusion: these two electric tricycles are relatively high-quality models, which are suitable for parents to pick up and send their children.
Jinpeng N8 is characterized by big brand and reliable quality.
The biggest advantage of melida qt-001 is its high cost performance, with a price difference of nearly 1000 yuan.
It mainly focuses on the high-end and middle-end respectively, and the price is between 3000-5000 yuan.
What do you think of this? Welcome to your message!..