"Senior generals" riding on national highway 317
The dream of Ba Qiong and Luo Liangxia has never been the patent of young people.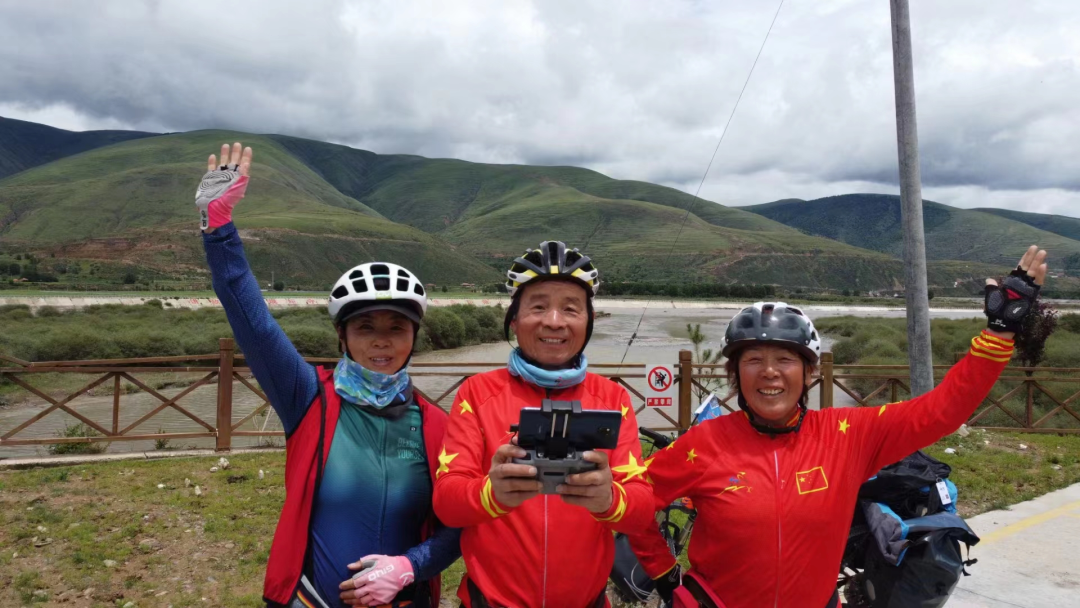 "Ride in Tibet, challenge the limits, and set out to your dreams!" With such a dream in mind, 16 middle-aged and elderly people packed their bags and embarked on the journey.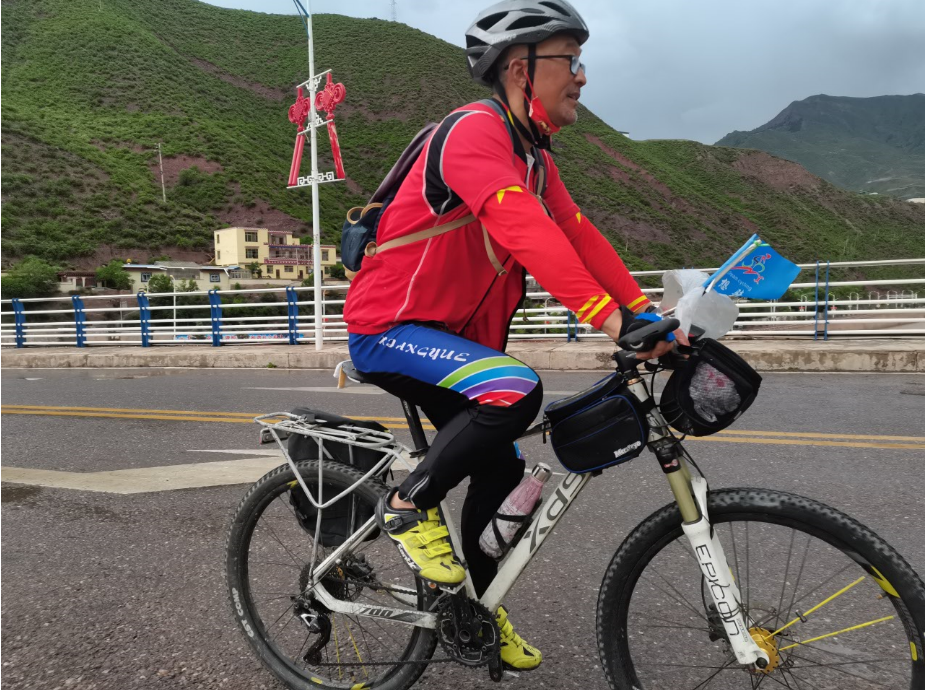 Today, let's follow the reporter to take a look at this group of dream riders with an average age of 56, and have a close experience of their dream pursuit.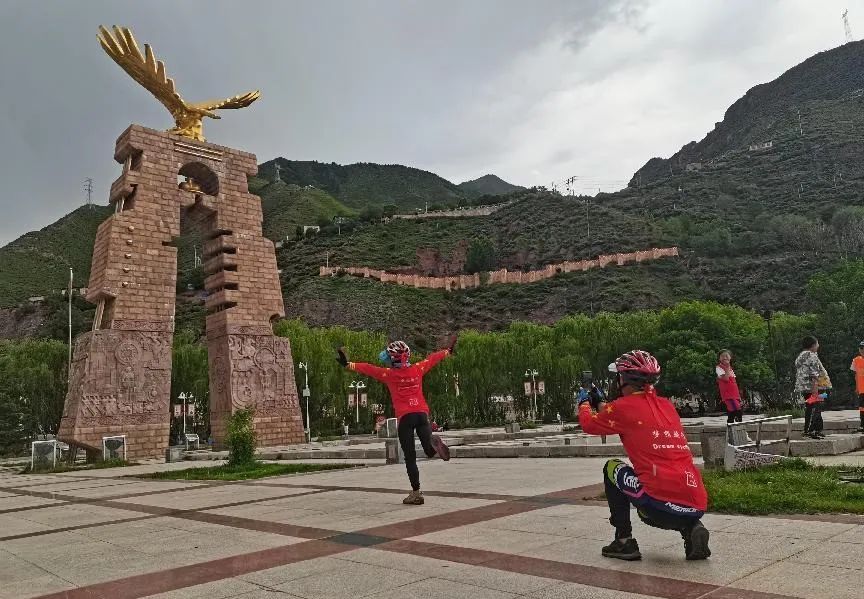 Video clip: as soon as Wang Yi entered the urban area of Changdu, shipeizhong, head of the dream cycling regiment, said excitedly to everyone: "see that eagle? That is the Pearl of eastern Tibet – the landmark of Changdu.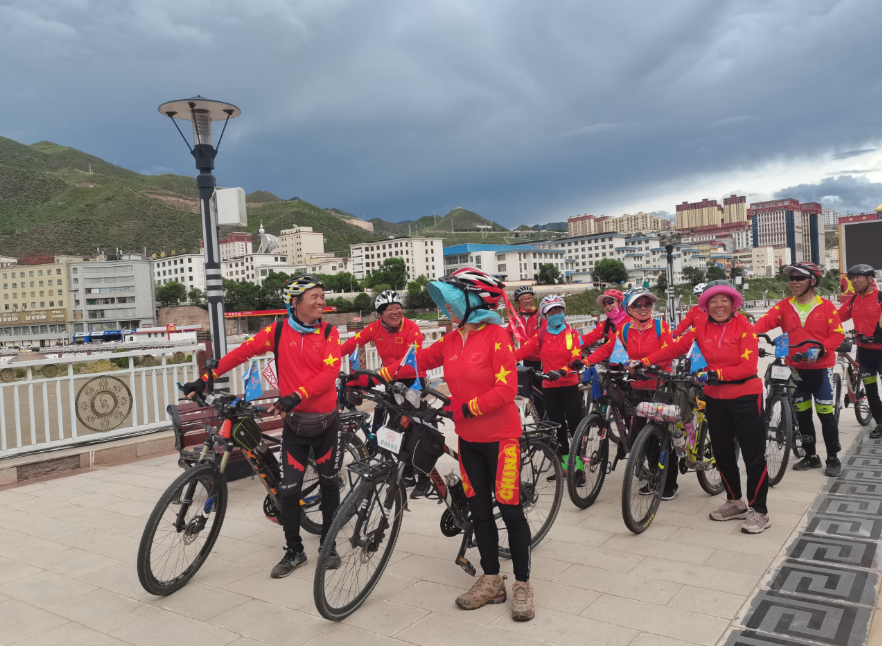 We are in Changdu!" Dream cycling group arrived in Changdu for the first time.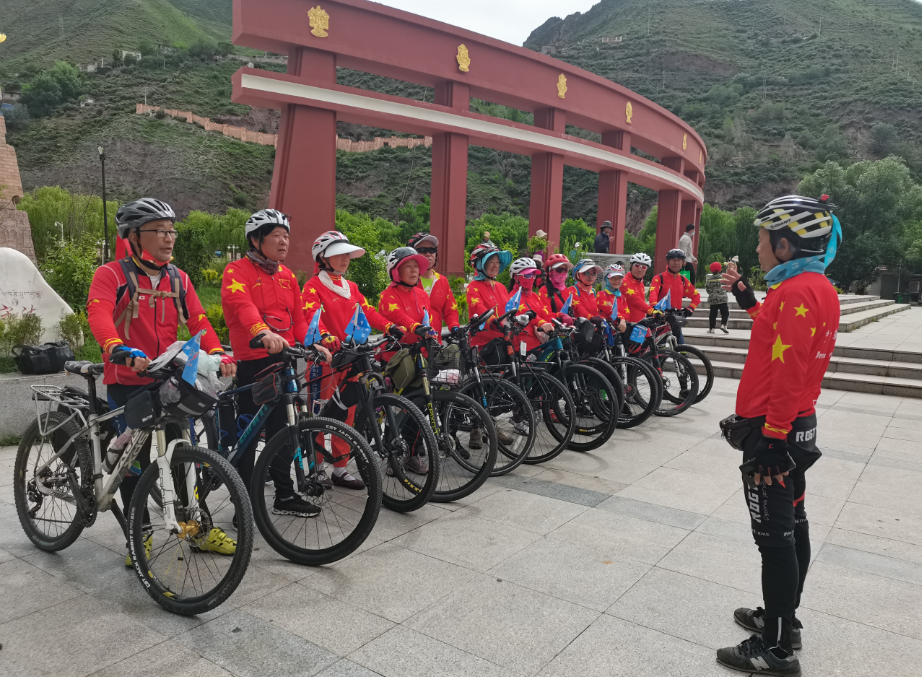 This group of middle-aged and elderly people wearing uniform cycling clothes and professional riding helmets have a unified name – Dream rider.
In this passionate and energetic team, there are 16 cyclists from all over the country.
The oldest is 74 years old and the youngest is 52 years old.
Today is the 16th day of their departure from Chengdu.
After 1200 kilometers of continuous cycling, they came to the urban area of Changdu for a two-day rest.
With Nanjing as the center, the dream cycling group was established on May 17, 2020 as a national organization for enthusiasts with cycling dreams.
As the initiator, shipeizhong has completed the cycling of Yunnan Tibet, Xinzang and Sichuan Tibet 318.
It is his wish to organize the 317 cycling team on the North Sichuan Tibet line.
Aerial photos.
"This is my fourth visit to Tibet.
In ancient times, Changdu was an important town along the ancient tea horse road.
I felt that the city was very mysterious.
We were also very curious about what it looks like now.
My first impression of the city was that it is very clean and the people live a peaceful and prosperous life.
This is the first place in Tibet where the five-star red flag was raised.
We can also see the source of the Lancang River.
We look forward to more surprises!" Shi Peizhong said.
Wushaoan and wangjianping from Xiangyang, Hubei Province, are husband and wife in this team.
Wushaoan, who was born as a soldier, is 74 years old this year, but still looks hale and hearty.
After retirement, he joined the cycling team under the leadership and encouragement of his wife wangjianping.
It has been 11 years now.
Hubei couple riding friends wushaoan and wangjianping took photos in Tianjin square.
Wushaoan said, "we have been longing for the route of national highway 317 passing through Changdu for a long time, because this is a route for the 18th army to enter Tibet.
Along the way, we saw the great achievements of the 18th army in fighting against nature and the enemy here, which was particularly shocking!" Wang Jianping, his wife, said excitedly, "we will also introduce the beauty of Changdu to riders all over the country and invite them to visit the beautiful Changdu and have a look!" The terrain of Tibet is crisscrossed with mountains and valleys, steep and steep, and the riding road is not smooth.
Occasionally, it will experience some setbacks and difficulties.
On the day before arriving in the Changdu District, Jiangsu's riding friend Peigong slipped and fell down when he was passing through a narrow road.
His knees and ankles were slightly bruised and bruised, but he said optimistically: "after going to the local people's Hospital for examination, there was no fracture.
The God of luck came to me.
Through treatment and taking medicine, I can continue riding tomorrow.
I must insist on going to Lhasa and taking photos in the Potala Palace!" Riding friend Peigong in the rain.
Before leaving Changdu, Shi Peizhong talked to his fellow riders: "The team 317 of the Sichuan Tibet North line has riders from different cities across the country.
The short two-day stay in Changdu has left us a good impression.
We will keep the good memories of Changdu in our hearts and continue to move towards Lhasa.
There is still a long way to go.
We may encounter some challenges, but we will reach Lhasa safely.
This is our ultimate dream and goal!" It is a common thing to meet riders and travelers on the 317 national highway.
While enjoying the joys of enjoying their grandchildren and their families, this group of middle-aged and elderly people did not erase their original dreams.
Instead, their courage to pursue "Dreams" became stronger and stronger, which made us deeply impressed by their perseverance and persistence.
The dream Cycling Group is going to start from Tianjin square to the next stop.
Dream, regardless of age; Insist, live up to your love.
As long as they have a dream in their heart, as long as they have persistence and love, every ride, every setback, every persistence and every harvest in their life will be the most precious and memorable highlight moment in their life! Current edition: weijiannan reviewed by: liuxiaojiang..