Riding in the spring to pay tribute to the most beautiful you — the Oak Bay branch of the Affiliated Primary School of Northwest University
38 goddess festival the most beautiful season with beautiful spring scenery and bright peach blossoms ushers in the most gentle Festival.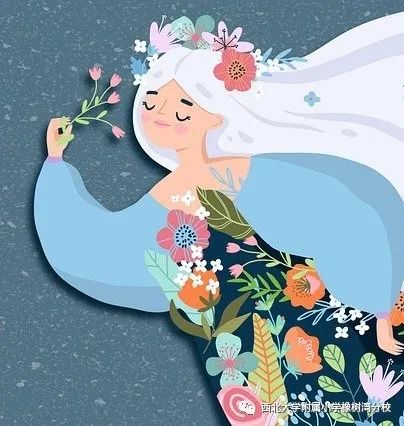 On ordinary days, there is an extraordinary female innate charm.
Interpreting the meaning of "goddess" makes ordinary days shine.
They are teachers, parents, daughters On the occasion of the arrival of the 112th International Women's day, our school carried out a series of activities to welcome the "March 8th" 01 tour around the city wall and ride in the spring.
On the morning of March 5, the oak "goddess" gathered at Yongning gate to carry out the interesting breakthrough activity of "ride in the spring around the city wall" to welcome the "March 8th".
Under the leadership of the commentator, the goddesses walked through the suspension bridge into the city gate to understand the "three double buildings and two cities" Feel the magnificent architectural attack and defense system of Xi'an city wall.
Put down your mobile phone and forget your troubles.
Ride slowly on the millennium city wall through the east gate, north gate Ximen returns to the south gate and rides to each level to punch in.
He will get "anti business", "courage business", "ambition business" and "health business" cards.
After collecting four cards, he can pass the 13.78 kilometers full of historical traces.
With mutual encouragement, all the male teachers completed the breakthrough in laughter and laughter.
The male teachers consciously took the logistics photos, punch in Each customs clearance card has your credit for being positive and courageous.
Striving to be the first is the spirit of the goddess of Oak Bay.
02.
My hand-painted heart brigade takes "the sun is very warm and love is very special" as the theme, and guides children to express their love and blessing to female elders by drawing a beloved "she" and writing a letter for the dear "she".
✦✦✦✦✦✦✦✦✦✦✦✦✦✦✦✦✦✦✦✦✦✦✦✦✦✦✦✦✦✦✦✦✦..