Riding for 10 kilometers, high school student volunteers saved four unattended pet dogs
Screenshot of intern Leng Fangao, Chen Sisi, chief reporter of surging news: "protecting Mao children is also the responsibility of our Shanghai volunteers!" On April 9, the netizen "pasture lamb" released a message on the social platform, which was highly praised by netizens.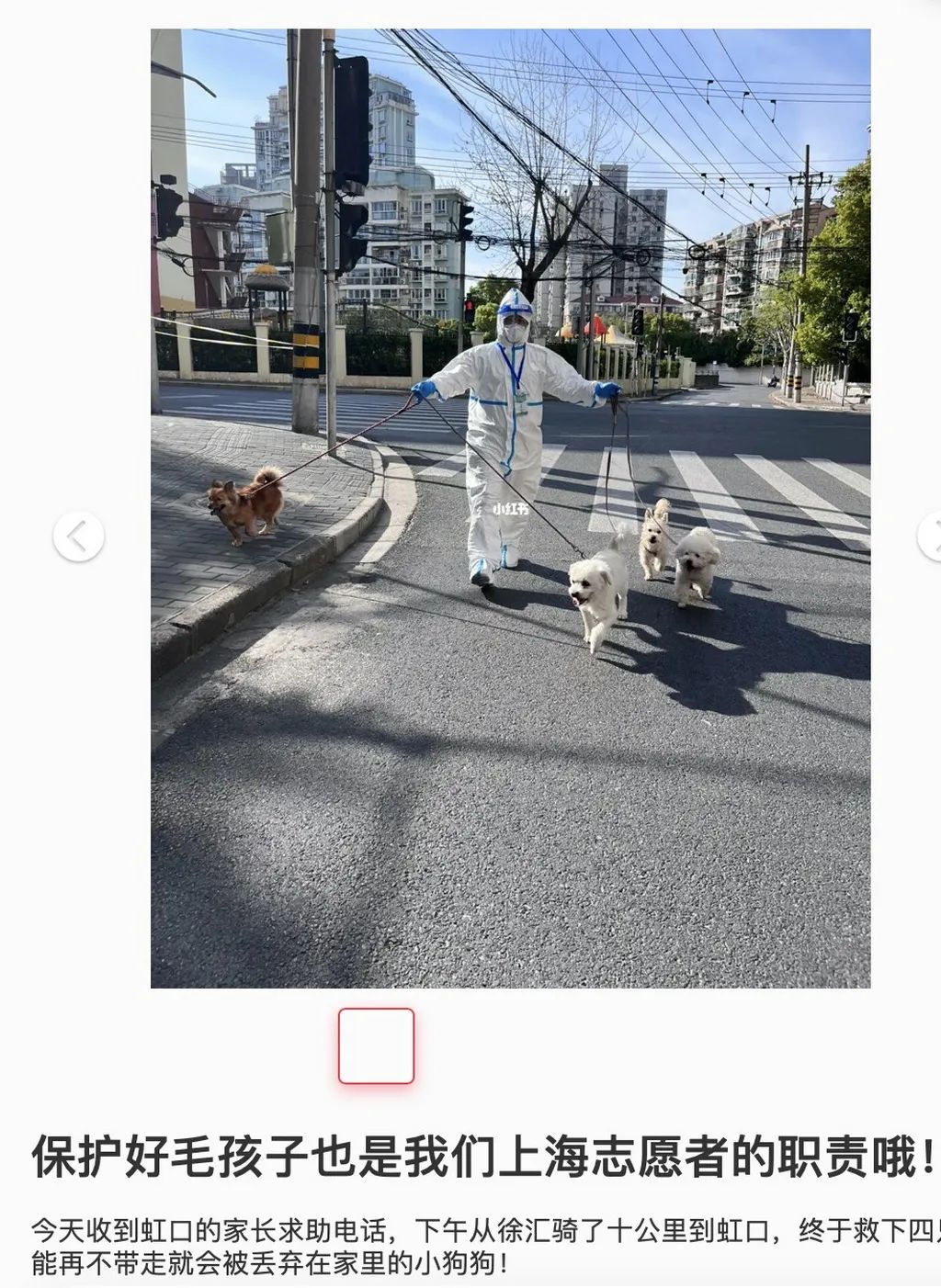 The information revealed that: after receiving a call from Hongkou's parents for help, I rode 10 kilometers from Xuhui District to Hongkou District in the afternoon, and finally saved four little dogs that might be discarded at home if I didn't take them away! My wife is too tired.
It's really inconvenient to have no motor vehicle in difficult times! But seeing the hairy child happy, everything is worth it! Xiao Ni led the four pet dogs just saved.
On the afternoon of April 11, the surging news reporter contacted the netizen who released the news.
Her name is Xiao Ni.
She lives in Xuhui District and is a sophomore in the high school attached to Shanghai Conservatory of music.
In mid March, she just finished her 18th birthday and submitted a volunteer application to the Youth League Committee of Xuhui District and Tianping road street.
On April 9, Xiao Ni learned from a friend that four pet dogs were about to be left unattended and abandoned at home because their owners were infected with novel coronavirus.
To this end, without a motor vehicle, she rode by bike from Xuhui to Hongkou, saved the four lovely little dogs, and safely transferred them to a professional pet hospital for foster care.
Xiao Ni led the four pet dogs just saved.
The following is Xiao Ni's autobiography.
I am now a student of the middle school attached to Shanghai Conservatory of music.
I usually work in Xuhui.
After the outbreak, I saw that many elderly neighbors needed help, so I came up with the idea of being a volunteer to help everyone.
It happened that I had just celebrated my birthday.
Before that, I also belonged to the kind of child who was well cared for by my parents.
Therefore, I hope that through this volunteer experience, I can grow up and contribute to the society.
In my volunteer work, I am mainly responsible for assisting in nucleic acid detection.