How can 300 million electric bicycle batteries not explode safely?
CCTV news: the electric bicycle battery exploded and caught fire while charging, resulting in casualties, which happened again this week.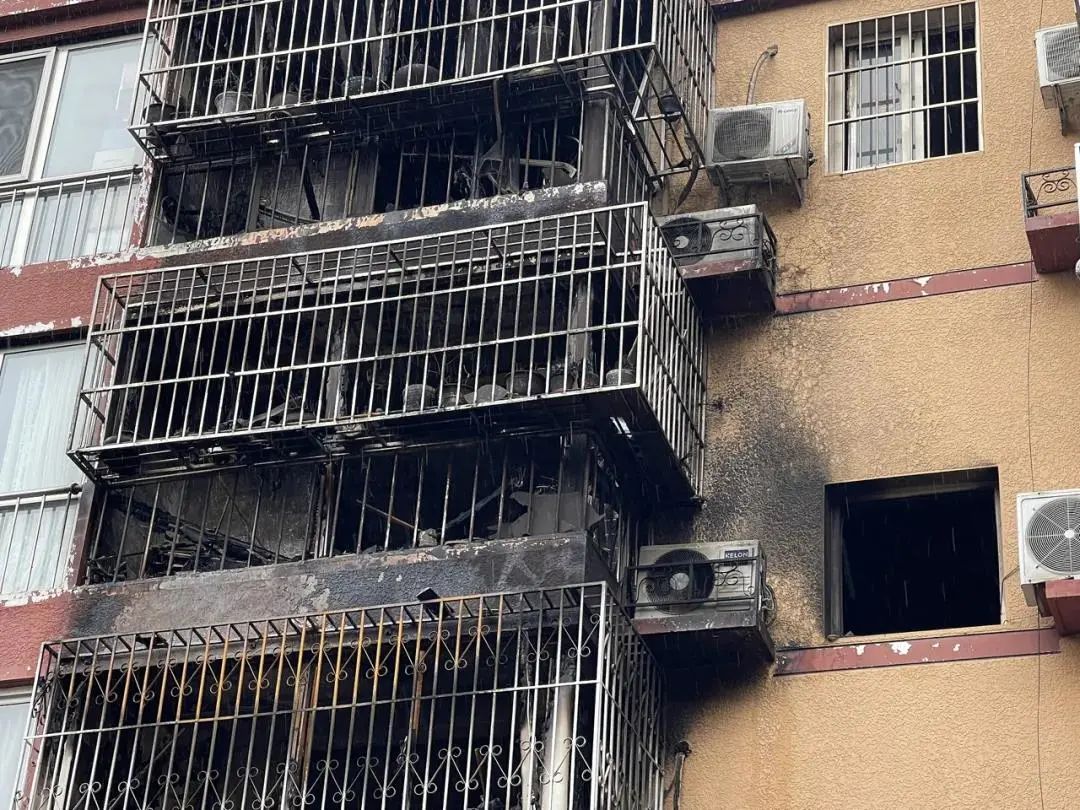 On Monday, the day before the Mid Autumn Festival, a fire broke out in a residential building in Tongzhou District, Beijing.
All five people in a family living on the fifth floor were killed.
The reason for the accident was that the tenants on the third floor took the electric bicycle battery home to recharge.
The battery exploded and caught fire.
At 3:20 a.m., the fire and thick smoke spread from the third floor to the fourth floor and rushed to the fifth floor, killing the sleeping family.
This is not the first time that such a thing has happened, and this unfortunate event is less than a month and a half since China promulgated special laws and regulations on August 1 to prohibit electric bicycles from going upstairs.
If the car can't go upstairs, carry the battery upstairs.
The tragedy is still on.
What should we do? Newsweek's focus this week: the battery bomb around us.
Charging on the third floor killed five people upstairs.
Why did you risk taking the electric bicycle battery upstairs? The five storey building is the residential building where a fire broke out in Tongzhou District of Beijing at 3:20 a.m.
on Monday.
The trace of flame burning from the third floor to the fifth floor can be clearly seen on the outer surface.
At that time, the five bedrooms were on the fifth floor, and their family was resting on the fifth floor.
After the fire, the house was in ruins, and the only wooden staircase between the two floors that could escape was completely burned down.
Perpetrator: when I was sleeping, I heard a bang on the balcony, and then a lot of sparks jumped out.
There were several ignition points in the living room, most of which were on the balcony.
I might not think it was a big thing at first, but it turned out to be such a big thing.
At present, the tenant has been taken criminal coercive measures by the police.
Perhaps he also knew that charging the bicycle battery at home was not safe, so he put it on the balcony.
But I didn't expect that once this kind of battery burns, it is explosive.
The flame is as high as 1200 degrees Celsius, which can quickly ignite the items in the house.
He can't control it at all.
Liu Yanlong, Secretary General of China chemical and physical power industry association: in case of these fire accidents of electric bicycles, on the one hand, it will cause a lot of toxic and harmful gases and suffocate personnel.
On the other hand, this kind of overcharge often occurs in the middle of the night.
At this time, people are in a state of deep sleep, which will also cause serious accidents in which people cannot escape and cause casualties.
During the Mid Autumn Festival holiday, many people feel sorry for these five affected lives.
Two of them are 49 years old, two are 70 years old, and one child is only 10 years old.
On August 1 this year, the "Regulations on fire safety management of high-rise civil buildings" came into force, explicitly prohibiting the parking or charging of electric bicycles in residential buildings.
Violators will be fined a high amount.
To this end, many communities have installed alarm systems.
Once the electric bicycle enters, the elevator will automatically alarm and stop running.
Some communities also said they would explore upgrading and identify the batteries brought home for charging.
Taking many risks, we also have to take the battery home.
Residents said that in some communities, there are no electric bicycle charging piles at all.
Beijing residents: when buying a car, they want to buy a big brand.
The battery is safe and secure, but they are also afraid when charging, afraid of fire.
However, in some communities that have set up electric bicycle charging piles, the reporter found that due to the commercial electricity price, it is relatively expensive, and the utilization rate of residents is not high.
Beijing residents: how much is a dollar an hour for household electricity and how much is it for charging at home? Charge it here for seven or eight hours.
In courtyard 17, Zhichun Road, Haidian District, the neighborhood committee recently installed 80 new charging plugs for more than 100 electric bicycles in the community.
The electricity price is only 0.51 yuan per kilowatt hour, which is 1 Penny cheaper than that of residents in the community.
Most importantly, charge according to the actual electricity consumption.
Dong naining, a staff member of the neighborhood committee of No.
17 courtyard, Zhichun Road, Haidian District, Beijing: originally, I paid one yuan an hour.
Because the battery capacity is different, some of them are full for four hours, six hours, or even eight to ten hours.
In this way, it costs four to ten yuan to fill a battery, but in fact, it may not use one degree of electricity when it is full.
We just saw it outside.
It took seven cents to charge 0.14 degrees of electricity in four hours.
Charging downstairs is basically the same as charging at home, so he won't bother to push the electric car home to charge.
On the one hand, Haidian District has paid relevant government subsidies to enterprises.
On the other hand, it is also the credit of repeated coordination between the neighborhood committee and property and charging enterprises in the past year.
The property finally exempted the enterprise from field rent, and the electricity charge was also charged according to the civil electricity.
Dong naining, a staff member of the neighborhood committee of yard 17, Zhichun Road, Haidian District, Beijing: now this charging pile is divided into two groups.
The following group was installed in 2019.
Its charging standard is one yuan an hour.
Now this cheap one is installed, and no one will use it anymore.
Xiao Dong told us that these charging piles are controlled by the intelligent monitoring system.
Once it is detected that they are full, they will be powered off immediately.
There are high-definition cameras opposite each shed to eliminate everyone's fear of battery theft.
Every thing related to charging should be subtle.
At present, there are still a few such communities.
More and more communities have listed the addition of electric bicycle charging piles as an important project for the next community reconstruction.
Dong naining, a staff member of the neighborhood committee of No.
17 yard, Zhichun Road, Haidian District, Beijing: we have posted publicity posters on the knowledge of potential safety hazards of electric vehicles on each floor of the residential building.
In fact, if the electric vehicle battery deflagration occurs, it is much shorter than 100 seconds.
Several fire extinguishers are needed to extinguish the fire and spray them quickly at the same time.
It is difficult for ordinary residents to extinguish it again.
It is necessary to improve their understanding of electric vehicle batteries..