[cycling Travels: Shitai] Mr. Zhao, there is a path here, which is suitable for your KTM
[did you ever look forward to a trip that you said you would go] "there is a path here, Mr.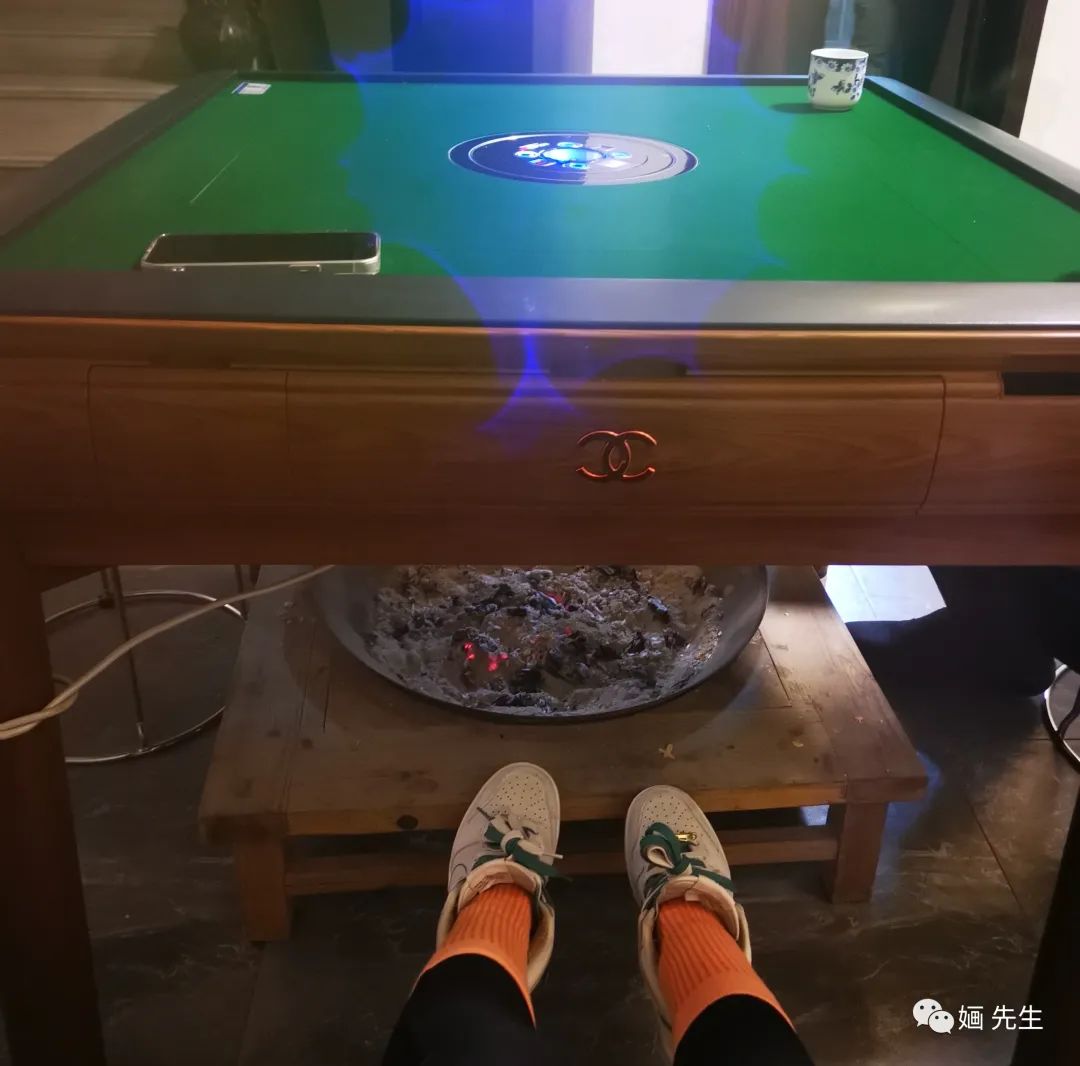 Zhao." "Where, where, finally it's time for me to show my elegance in KTM." With the sound reminder in our headphones, through the rearview mirror, we can see the orange adv with tail alternately flashing bright "eyes", as if it would rush up the straight mountain path in the next second.

However, the navigation guided us to the left.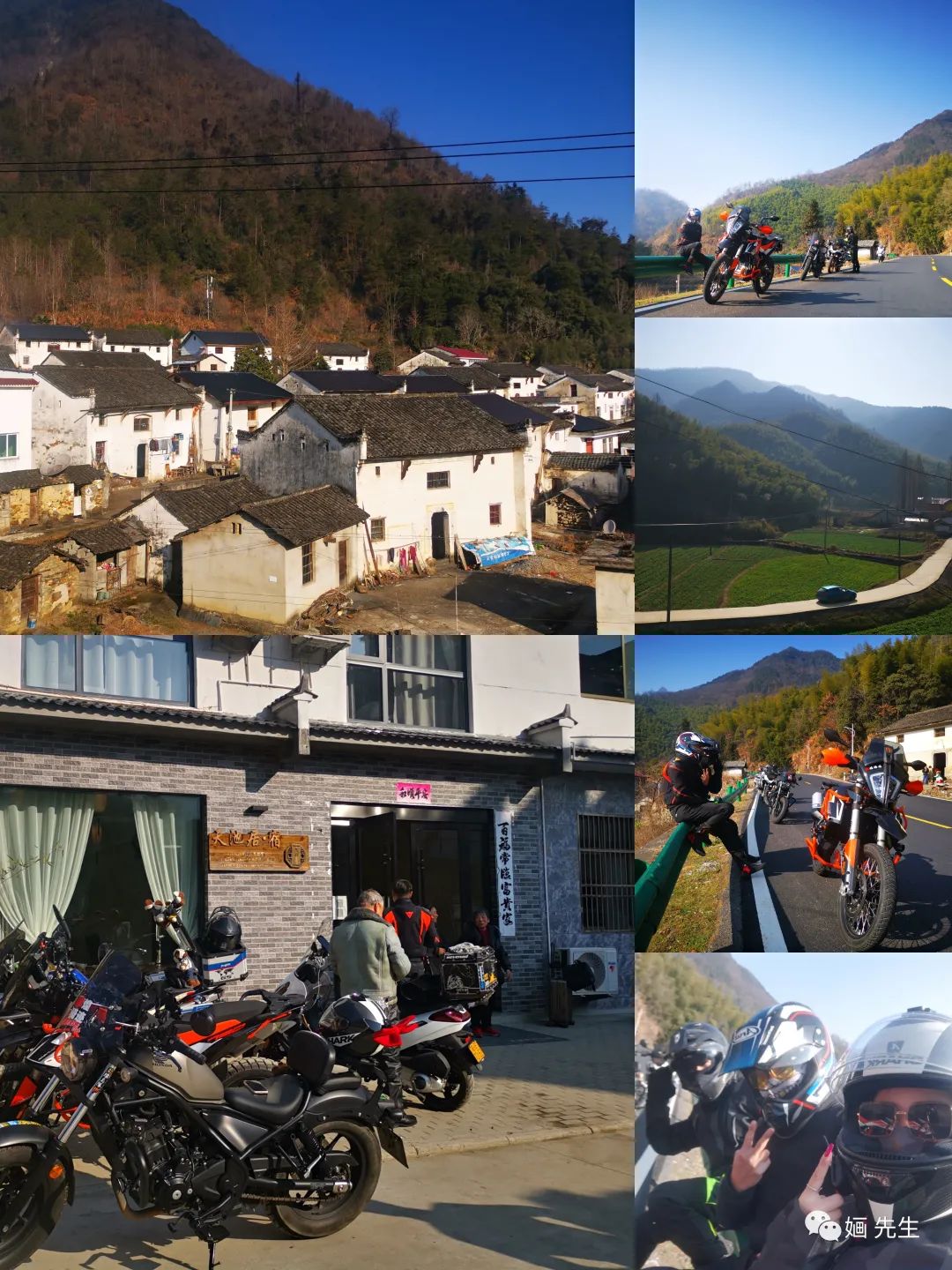 "Well, I thought it was that way.
That way suits me and conforms to my temperament." After a bend, I reminded Mr.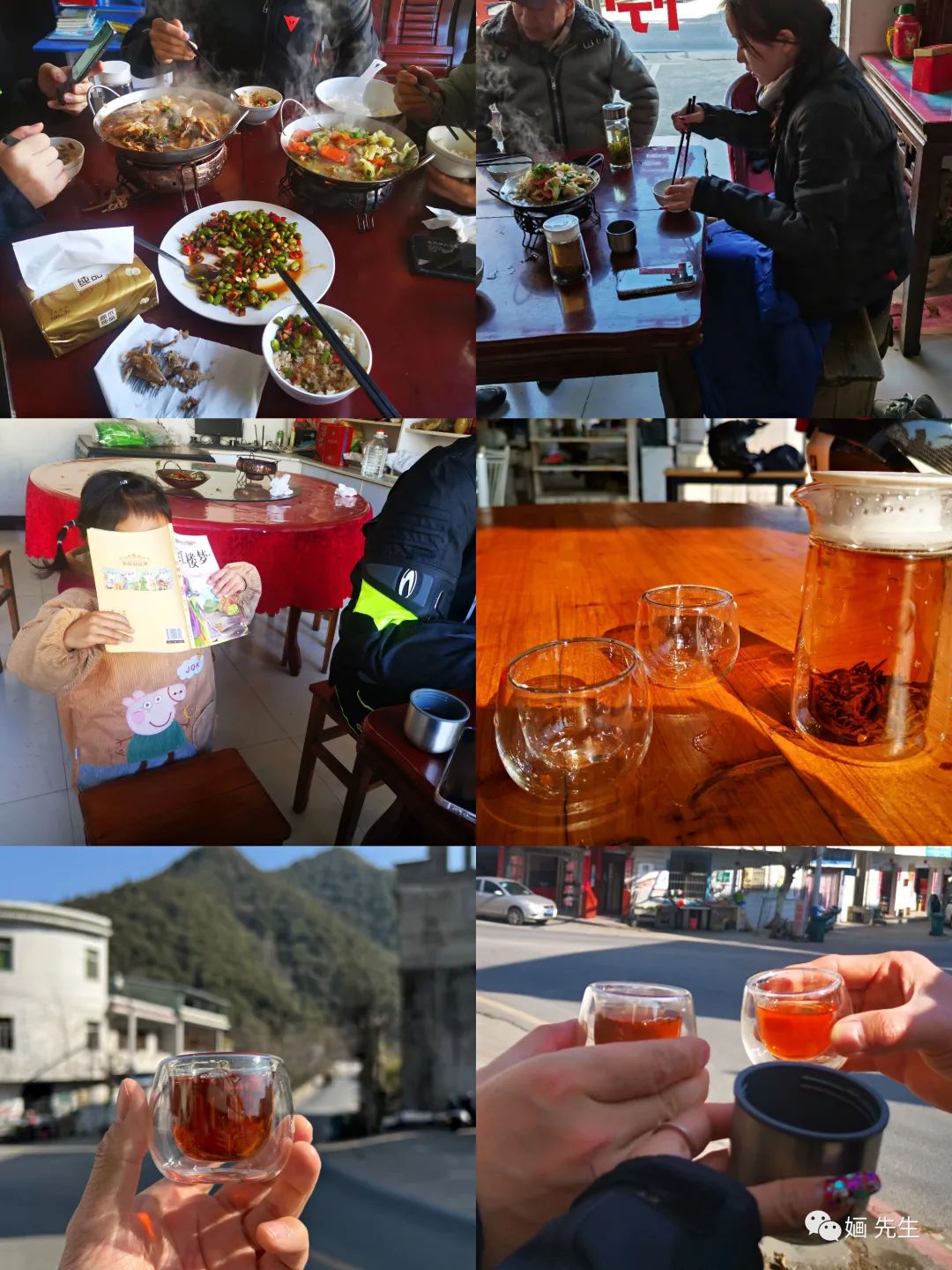 Zhang to stop at the top of the mountain to take a picture.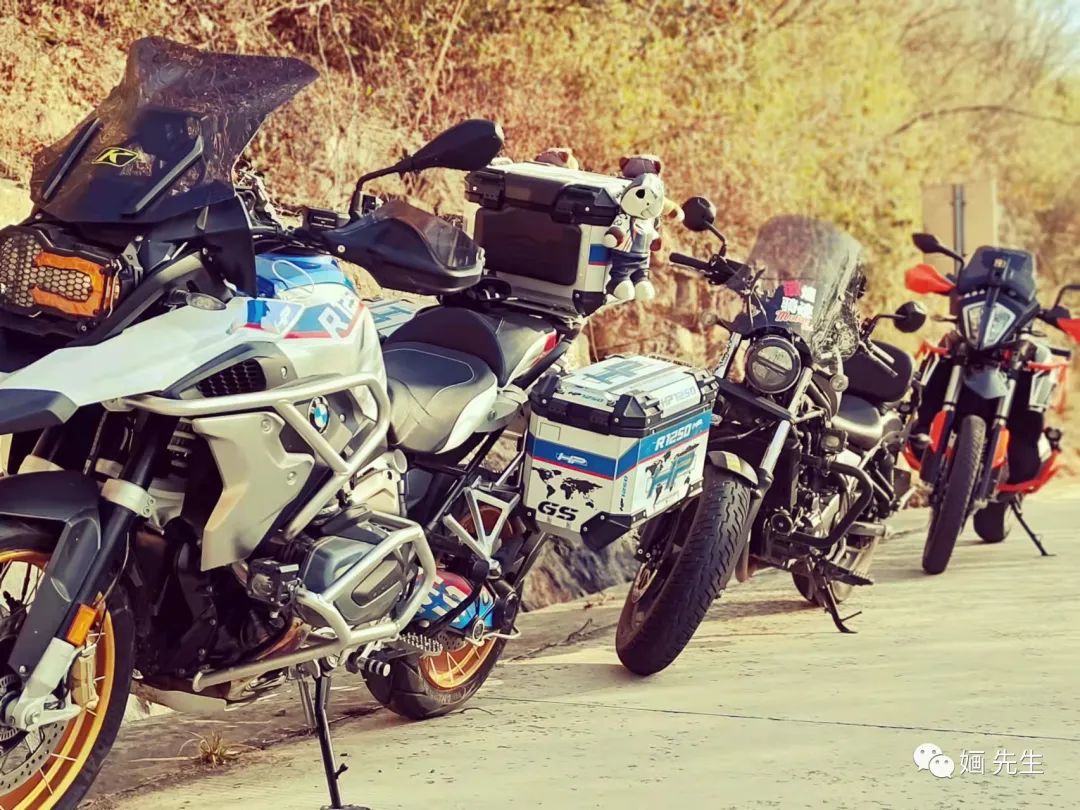 For a long time, the orange adv came up.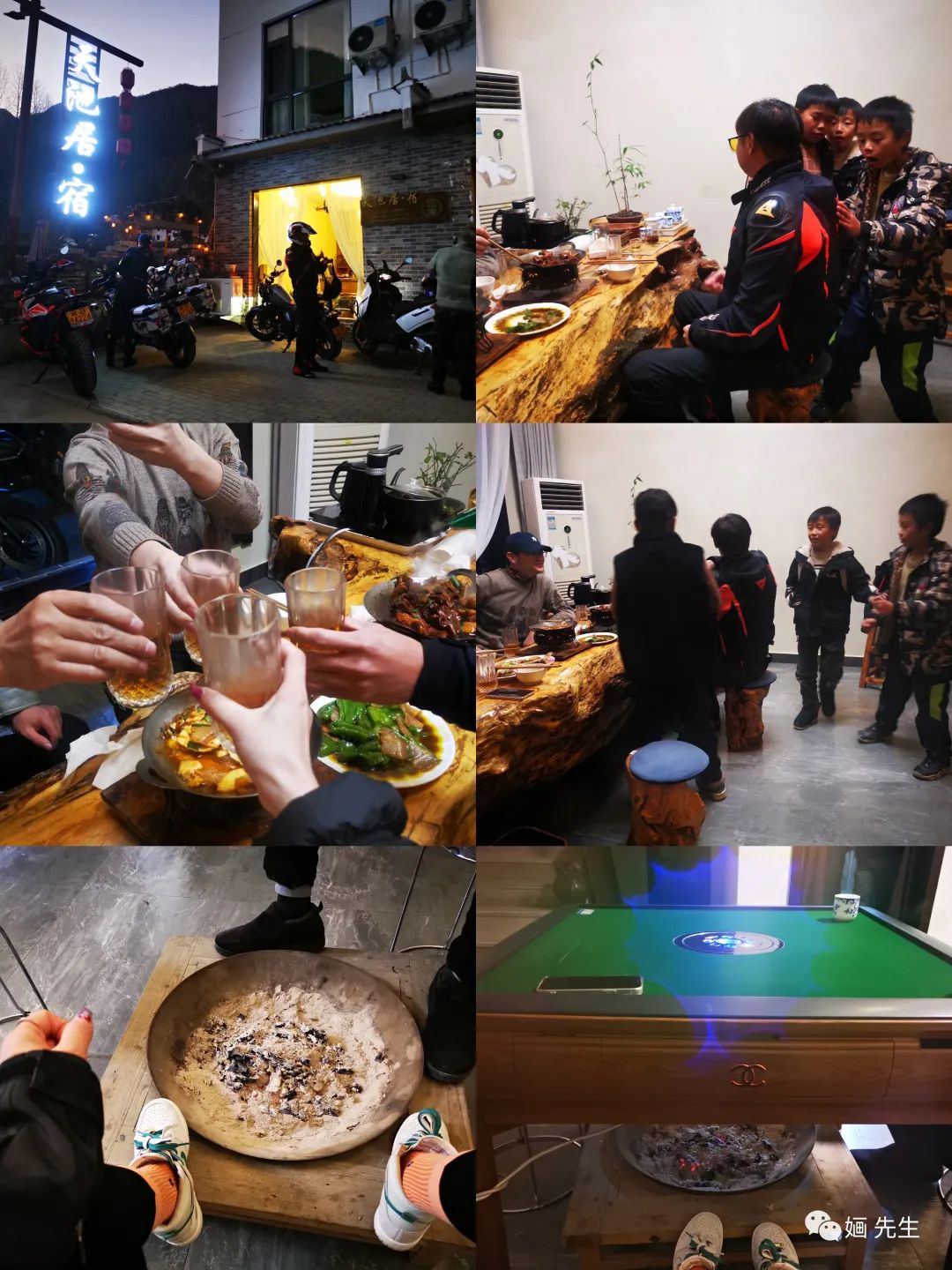 "My license plate is bent.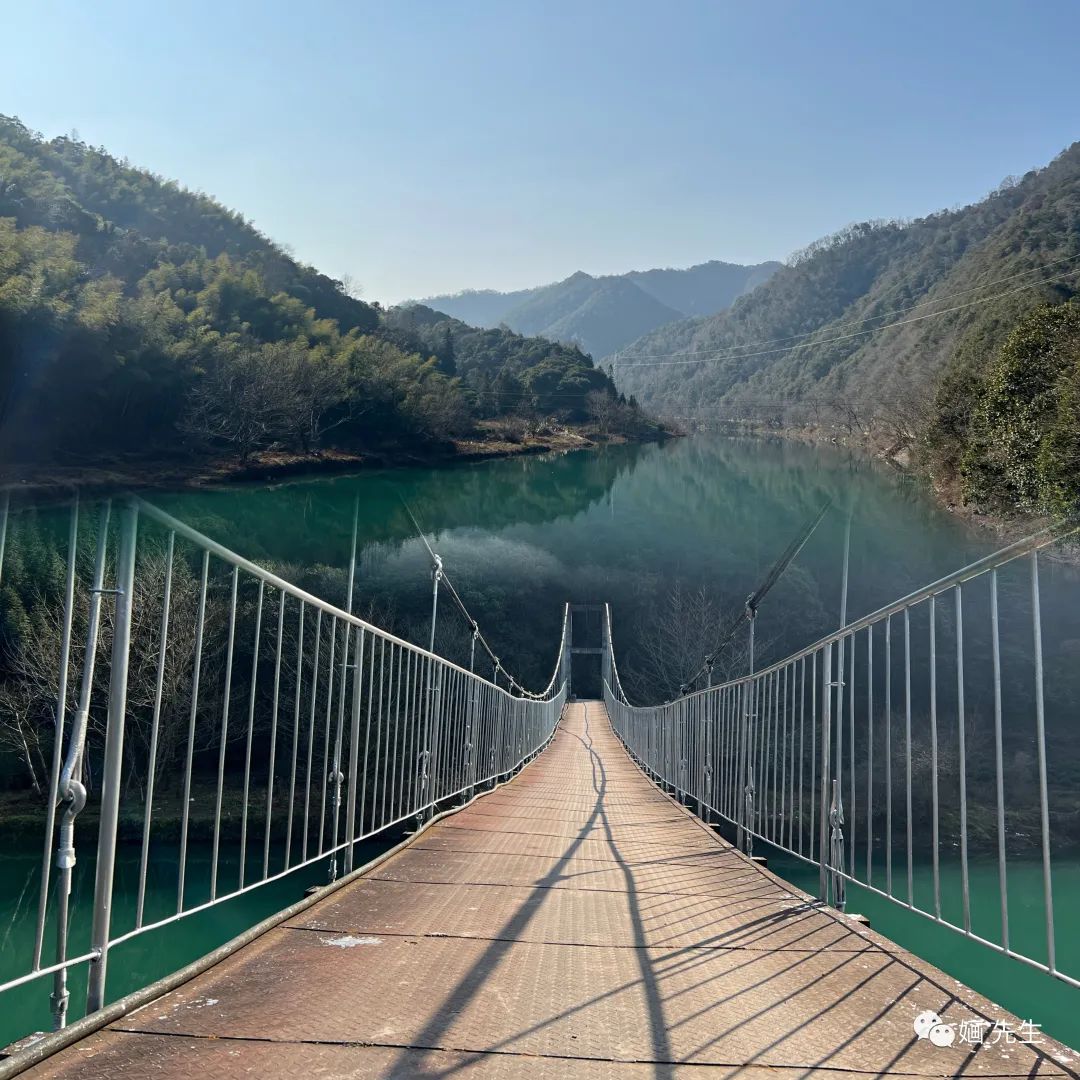 Do you have a screwdriver?" At that time, I was busy taking pictures, but I didn't hear it clearly in my headphones.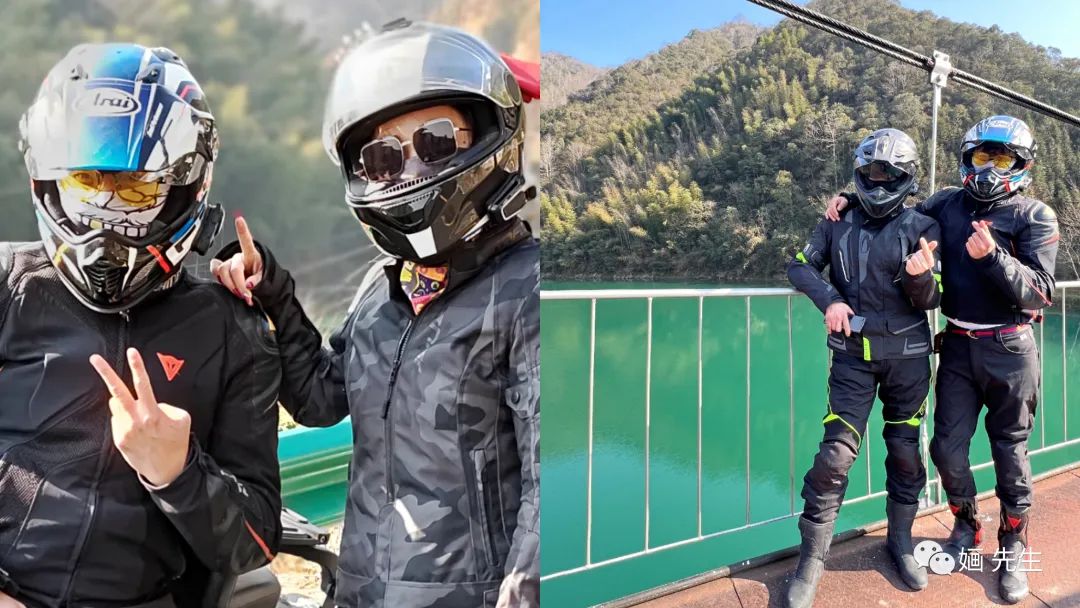 When I approached after taking pictures, I found that it was an inexplicable bend.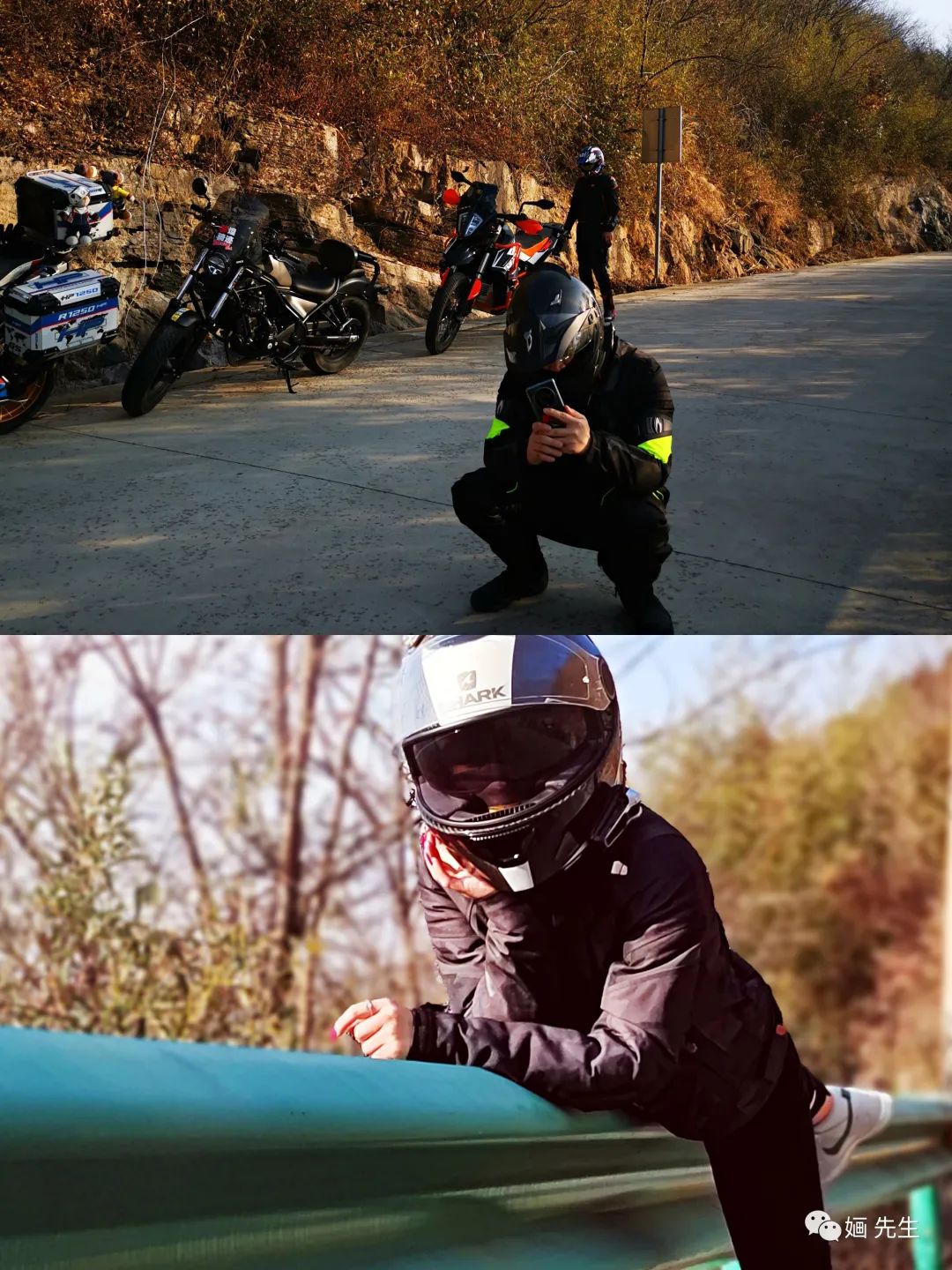 It was a fall.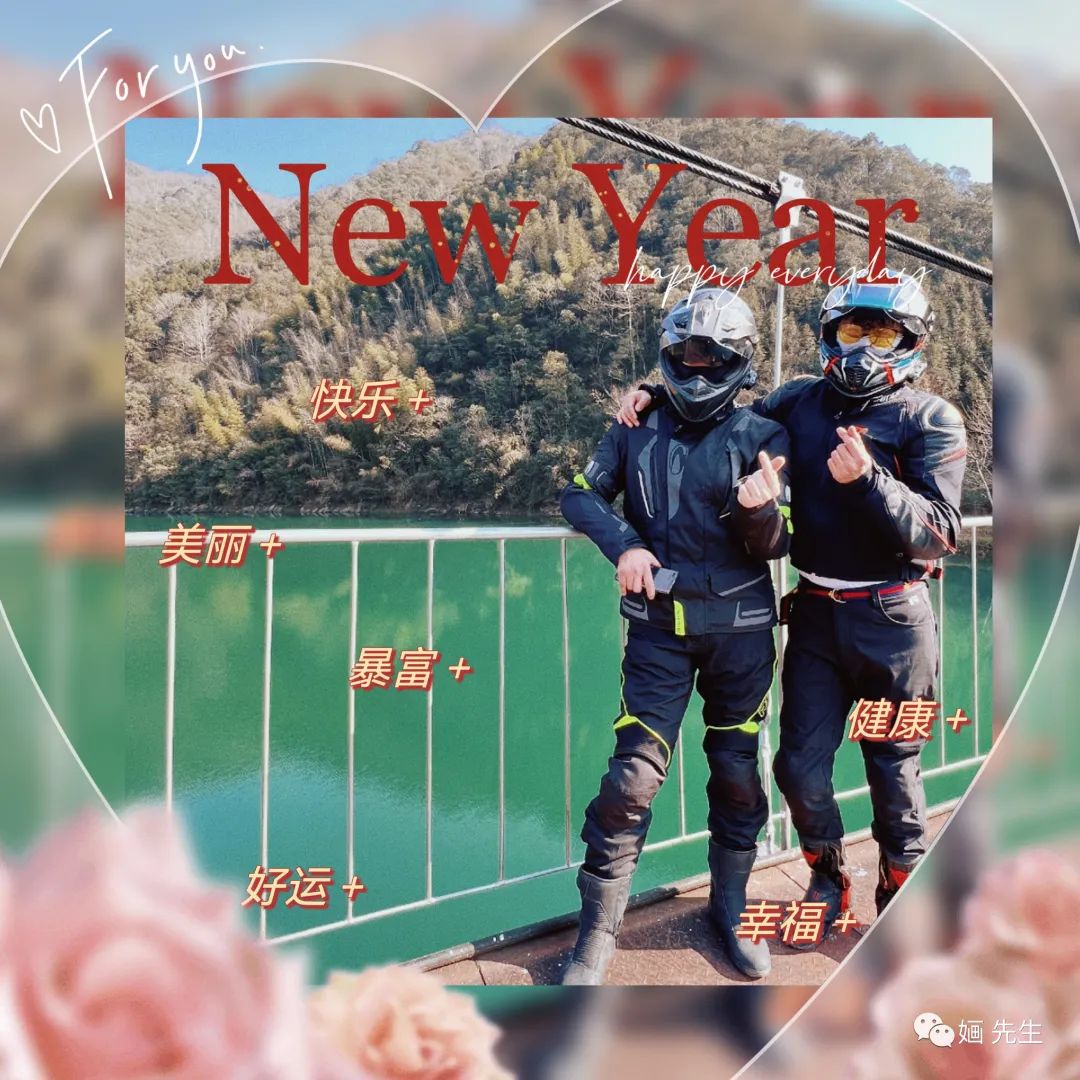 Is it an accident? "You didn't suddenly slow down and stop.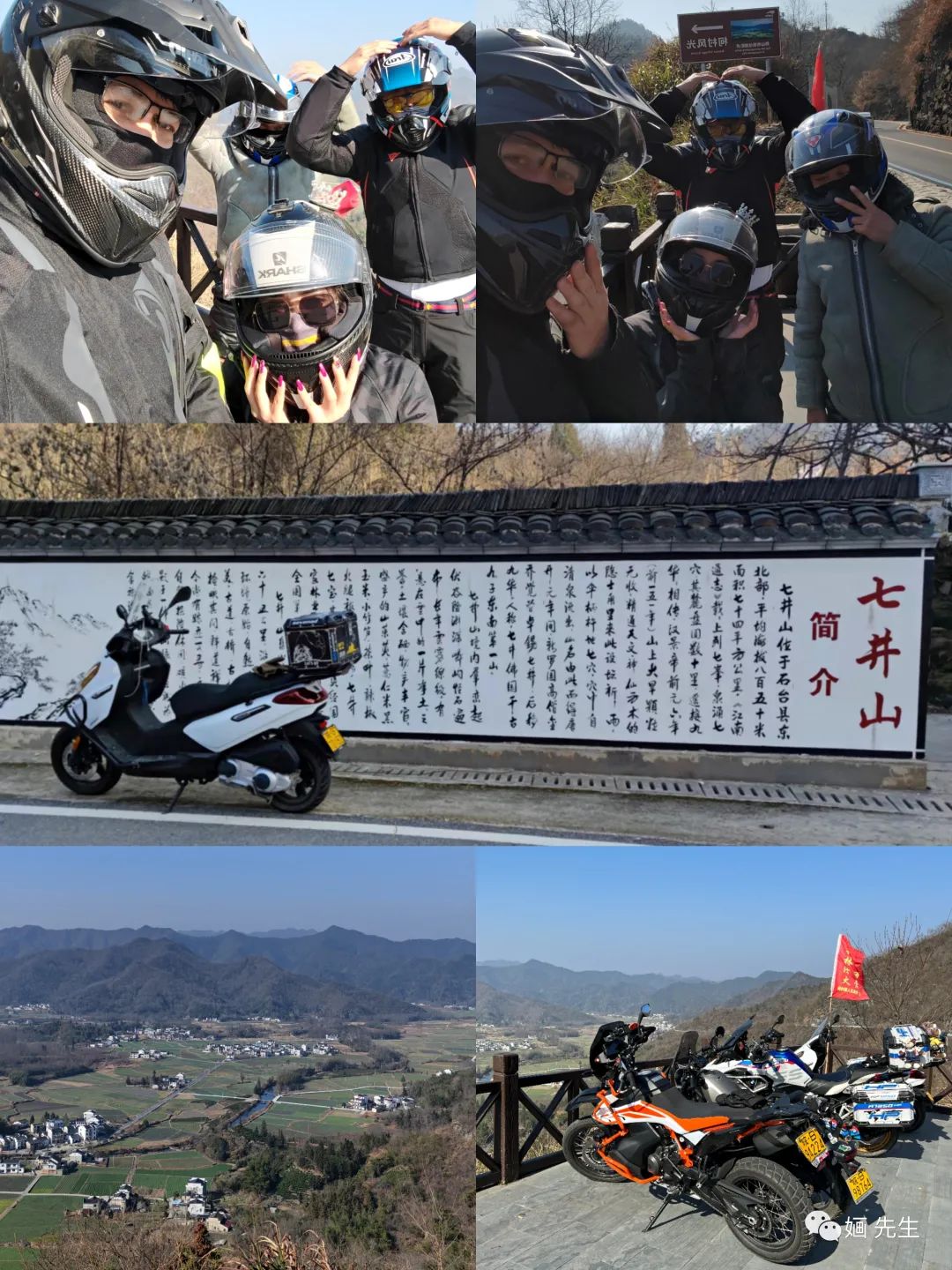 I didn't mainly sit high, didn't fall, didn't reach the ground, and fell in place." "Uh…" It took me a long time to find out that the culprit was myself.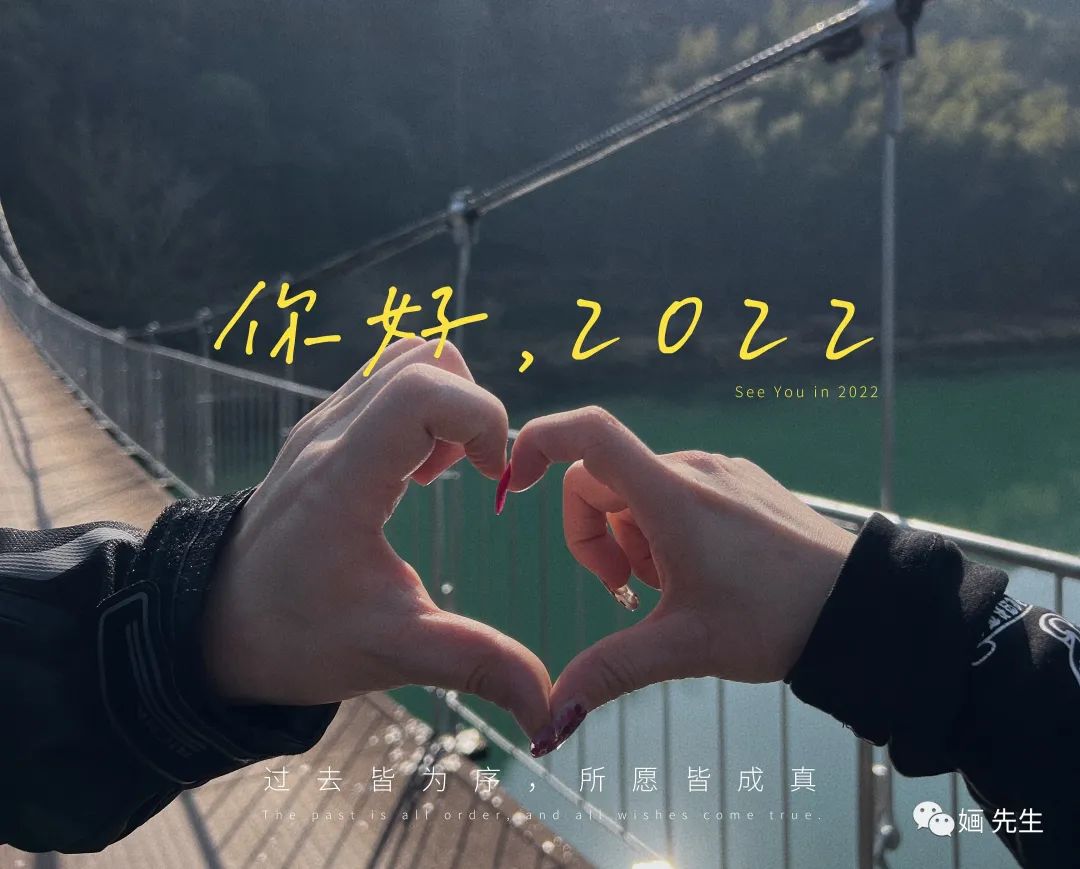 Of course, Mr.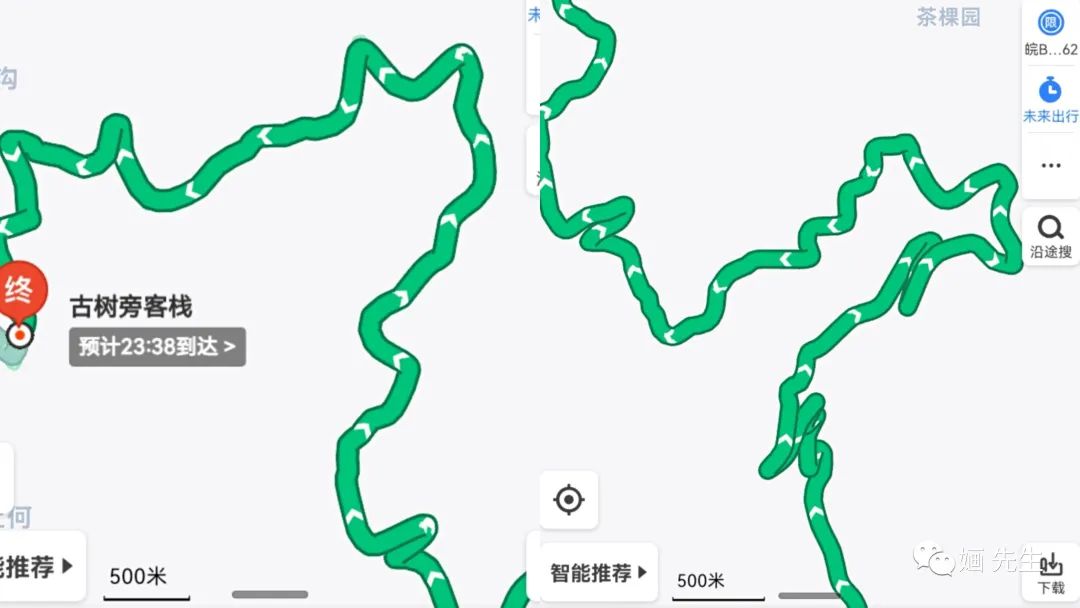 Zhang and I both understand that this is the reason why he sat high and didn't fall, not his short legs.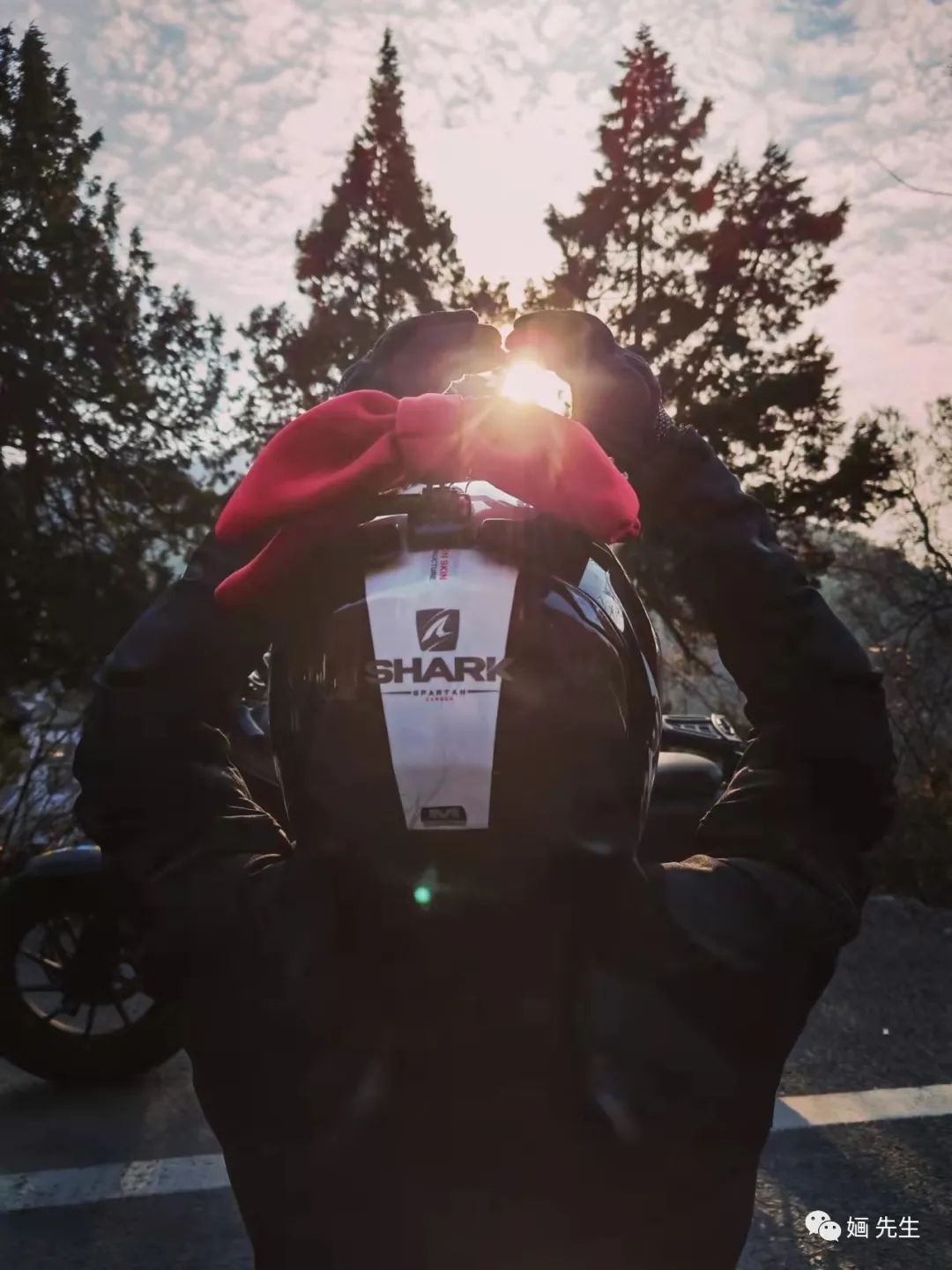 [proud orange adv, who can imagine that 181 can't reach the ground] "Mr.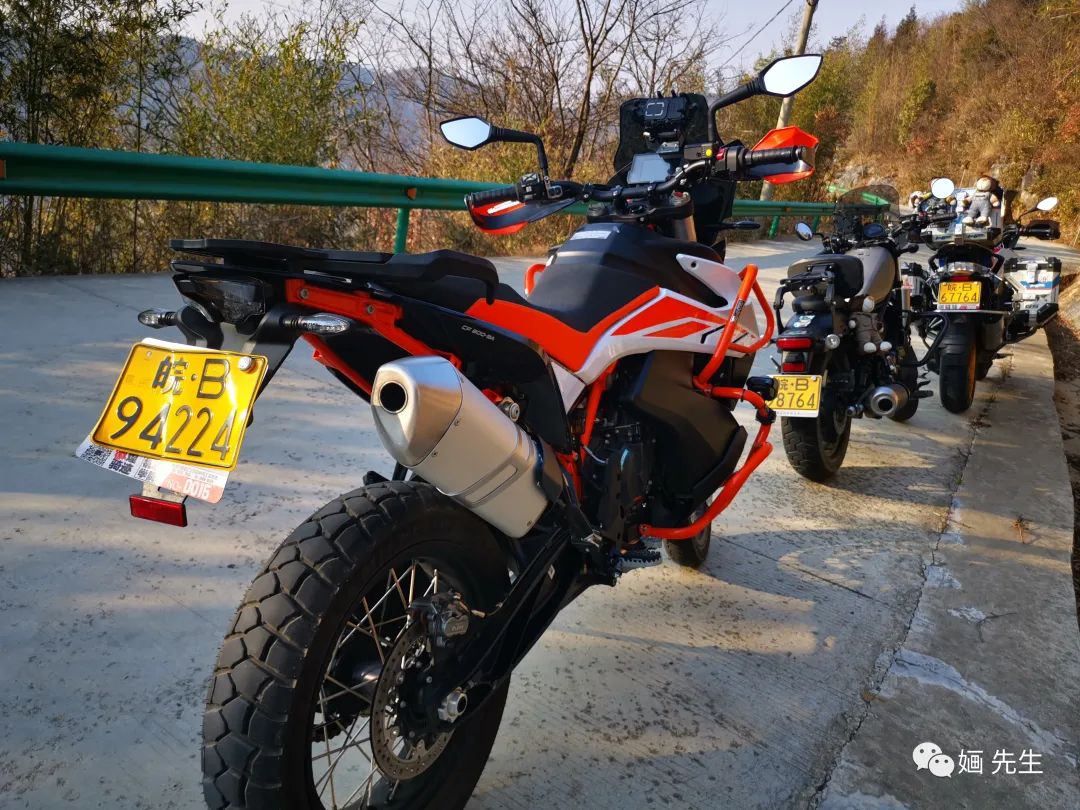 Zhao, look at the pebble beach on the left." "My legs are short and I can't reach the ground.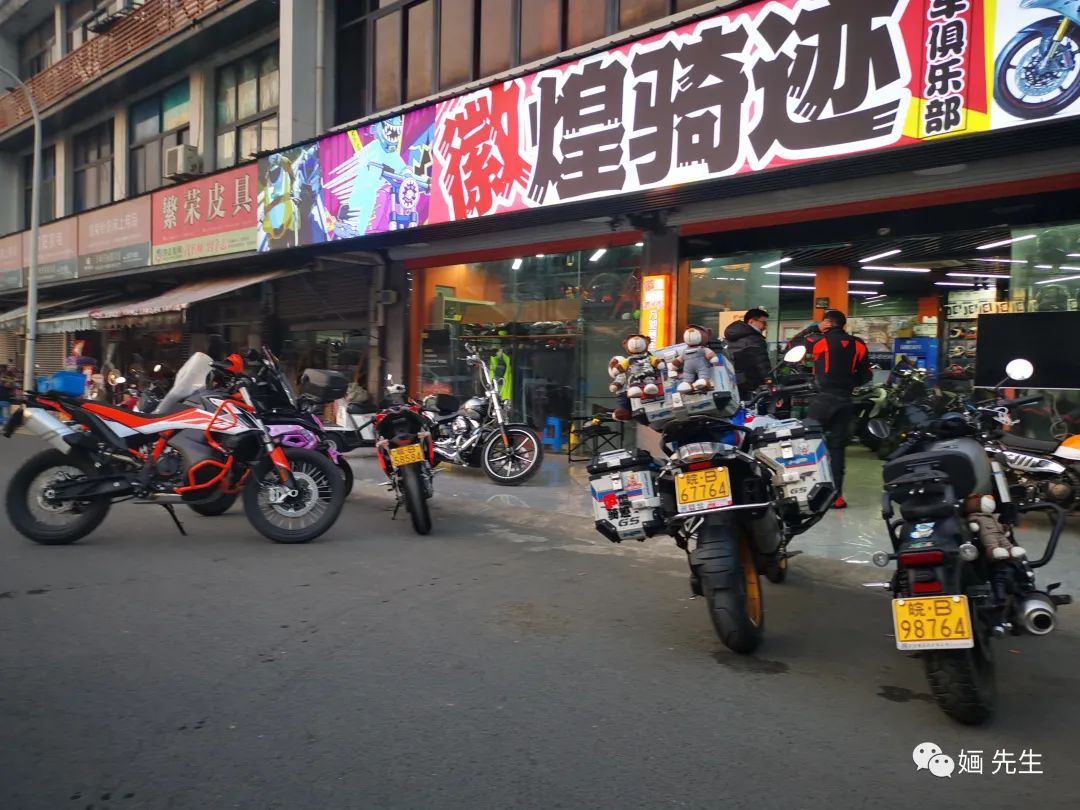 It's important to tell my fate." "Miss Zhao, there is also a yellow mud path here." "My legs are short…" "Miss Zhao, here is…
Miss Zhao? Miss Zhao?" Suddenly, there was no sound when weimaitong rode.
I don't know whether my kadou didn't match or the signal in the mountains was bad.
I found the orange adv behind us farther and farther away.
"His cell phone is Apple's, and the signal in the mountains is not very good." In the earphone, Mr.
Zhang said, I answered repeatedly.
After all, their brothers of more than ten years must know very well.
[they said that they have known each other for 25 years, and I think they must love each other very much] this new year's day trip was carefully planned by teacher Zhang Yiming half a month ago.
He told me very early, "Arao, next time you run with us, the atmosphere is absolutely what you want." If it weren't for him, I should have gone out yesterday.
It should be another lonely trip that chose only days regardless of the weather.
I don't know why every time I go out by myself, it's either wind or rain.
It's either cloudy or cool.
"You see, the weather is fine today.
Although the destination is recommended by you, I planned the mountain road.
I'm sure I can take you running." I looked at the track map of the next navigation.
Looking at so many clip bends, I suddenly felt a burst of heat at the bottom of my heart.
[the meaning of the bend is not pressure, but affirmation of this trip] Shitai is a place recommended by someone and me for a long time, and it is also the hometown of a gentleman.
Of course, this is definitely not because of him, but a leader who loves photography said enthusiastically that there are the most primitive mountain forest scenery in the mountain area of Southern Anhui.
It is the most localized original ecological place.
After getting off the expressway in Lingyang, it is not far from Shitai Tianlu recommended by Mr.
Zhang.
After passing Qidu all the way to the north, I see a cement winding mountain highway, that is.
At first, we thought there was only a section of cement road at the entrance.
The more we went up, the more we couldn't see the end.
"It's cement, les." This is Mr.
Zhao's impatient voice at the beginning.
Having cycling experience in Tibet and Xinjiang, he has no new ideas about asphalt roads.
Although it is not comparable to non pavement, it will relatively improve the fun of mountain running.
"Yila…" "Ah Rao, your bending pressure is low enough." Teacher Zhao's surprise came out of the headset.
"Ha ha, is it low? But I've worn my foot 😂。" This trip was sandwiched between 1250 and 790, and I had an inexplicable sense of security.
Since I entered the mountain with Mr.
Zhang's BMW to lead the way, I began to run mountains and bend without distractions.
"Who says retro can only commute? Honda's low body has to press a full tire this time." "Ha ha, I'm not satisfied with the tire.
I'll see the tire later." "Ah Rao wants to have a full baby.
Kuo Yi Kuo Yi.
You see, come out with us this time and have fun." "I don't know if you are happy.
I think it's very good." I smiled.
For the first time, I had the feeling of Taoist friends who did not restrict the complex matters between men and women, but pure friendship and the same hobbies.
[Mr.
Zhang at the top of the mountain is taking pictures for me, and "he" is screwing the screws.
Ha ha, well, I just sit high and don't fall down.] In fact, the first time I saw KTM was the first snow last year.
I met the president of Huihuang riding track "Beiqiao" in Fangcun village.
At that time, it was late at night, and the snow was really as big as goose feather.
He had just come back from Sichuan Tibet, and the windshield and helmet were covered with frozen frost.
At that time, I was deeply impressed by the KTM owner, a crowd deified by riders on weekdays.
Of course, so is Miss Zhao.
He asked me what the first language in KTM was.
"Freedom." "Yes, and wild.
Just like me, wild ~" er Fortunately, I was riding, otherwise I might laugh.
Can you imagine that this is a physics head teacher in high school.
If my teacher had been so unruly, free and passionate, I wouldn't have left the shadow of the head teacher's detour on the road.
"Ah Rao, you're not used to it.
He's like this, wild.
Ha ha." After leaving Shitai Tianlu, you will arrive at the first destination, the inn next to the ancient tree in three or five minutes.
To tell you the truth, the weather is really good and the sky is blue.
One is a blockbuster with its own filter.
At this time, Mr.
Huang, who left early, also joined us.
The seniors of Huajia age still maintain their love for MOTU.
So motorcycles 🏍️ This circle is really great.
It brings together all ages and industries.
On the way, we won't discuss the level of work and the complexity of family.
Some only have the same hobbies and similar experiences, then serve three or two plates of good dishes, heat a pot of old wine, and share the fun of meeting each other.
This is the MOTU..