Riding fire! Bicycles are hard to find: some have to wait for three months! The entry-level car starts at 5000 yuan, and the expensive car
"If you don't do something now, you won't do it all your life." Mingxiang, who is about to graduate from University, rode his bicycle alone and started a round the island trip against the direction of the monsoon.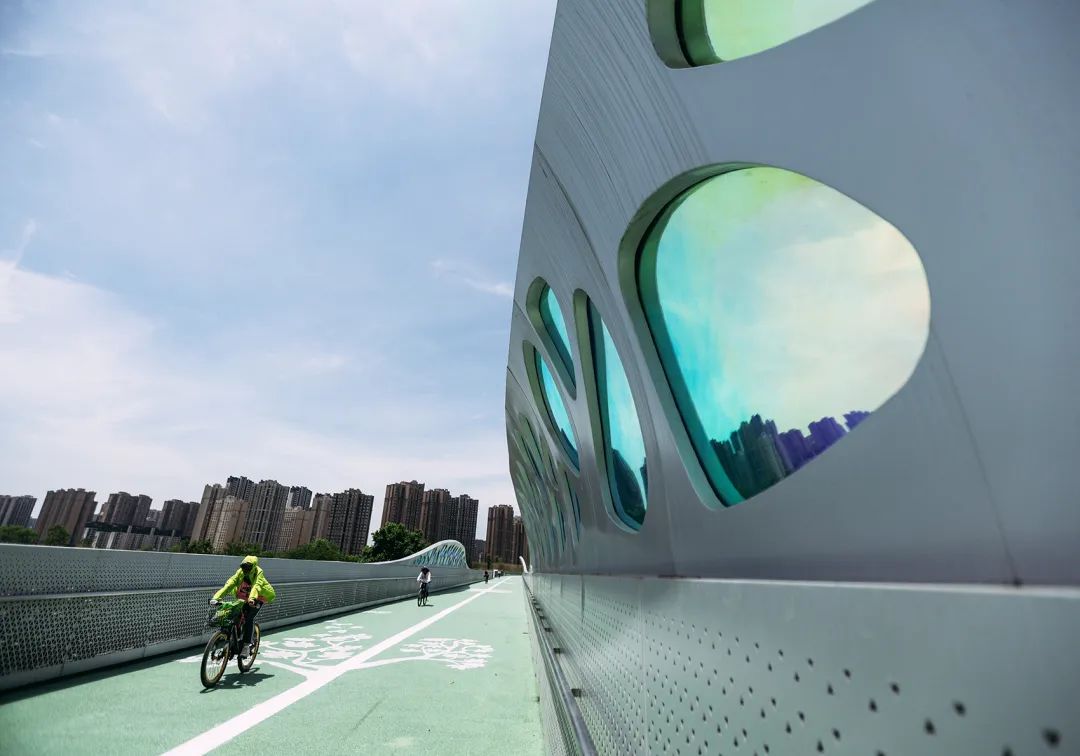 After seven days of cycling, Amin reached the end.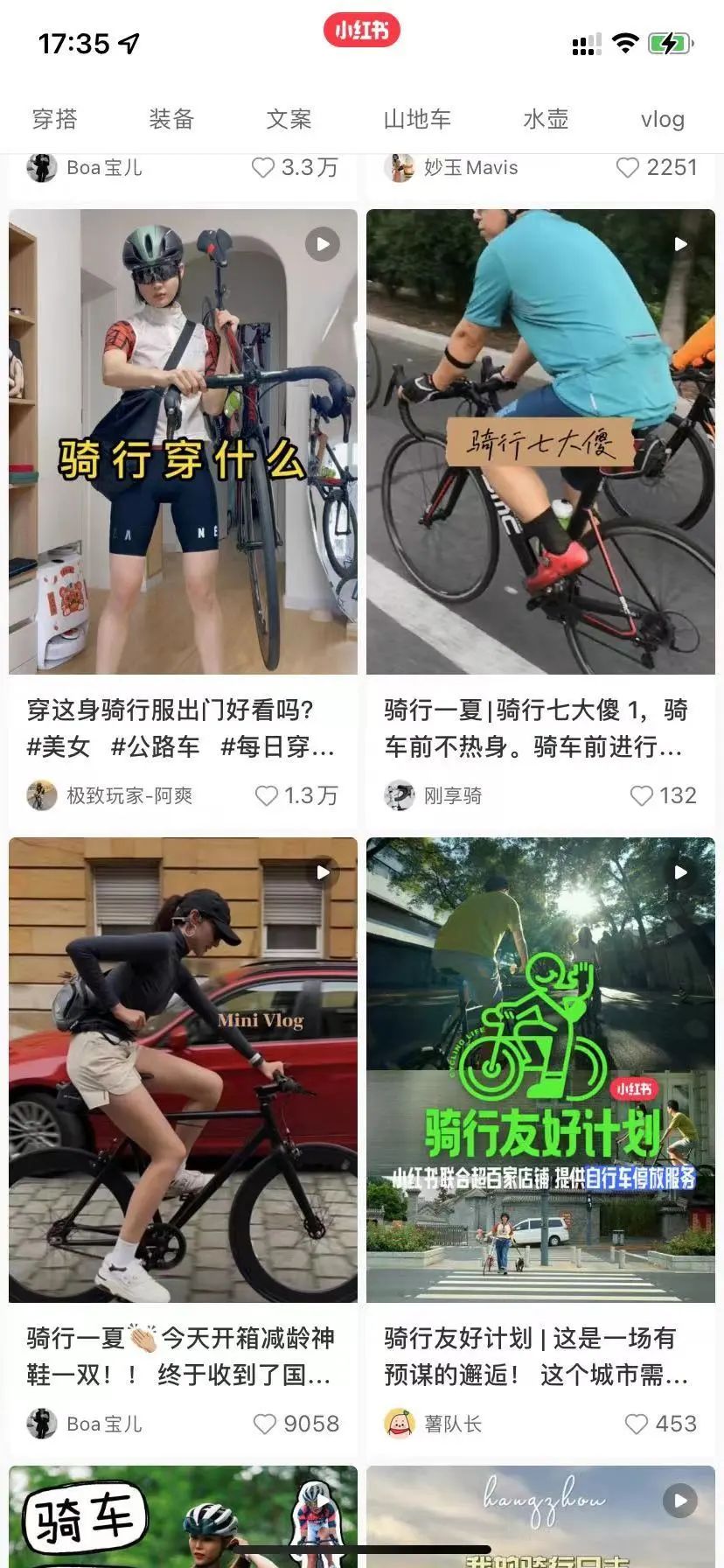 Here, it will be the starting point of another journey.
This story comes from the film Etude from Taiwan, also known as the diary of cycling around the island.
Cycling around the island is regarded as a "rite of passage" by local young people.
Cycling culture has long been popular in treasure island.
Giant, which is well known to cycling enthusiasts all over the world, is a huge group of listed companies from Taiwan.
Today, cycling culture is sweeping the mainland.
Cyclists on the Tianfu greenway around Chengdu on May 9, 2022.
Photo source: every time the reporter Zhang Jian takes a photo, "as long as I send a message about cycling, many friends will ask: where can cycling groups enter?" Gao long, a cycling enthusiast living in Beijing, sighed to the reporter of the daily economic news, "there are especially many people riding this year!" No one could have expected that the transport tool, which had been unknown for decades, would suddenly become as hot as the weather in this summer.
A riding craze is raging.
To participate in cycling, road vehicles are essential.
However, many cycling enthusiasts expressed their distress that "one car is hard to find" on various social platforms.
"After the epidemic, buying a car is simply hard to find! I have been waiting for more than three months!" According to the Beijing Youth Daily, during the "5.20" promotion period, the sales of bicycles on Taobao once exceeded 50%.
"The sales of children's bicycles, road bicycles and folding bicycles are outstanding, and the cycling clothing has also seen a good growth.
It can be seen that cycling is not only a mode of transportation, but more people begin to love cycling and incorporate cycling into their daily life." Taobao related person in charge said.
At the same time, the popularity of cycling has also increased the sales of surrounding supporting products.
Search "riding" on the little red book, and there are more than 1.01 million relevant notes – people share riding equipment, clothing and popular riding routes in various cities.
Photo source: xiaohongshu screenshot the fuse of the "cycling fever" has been buried for a long time.
Panda (not his real name), who used to be a bicycle technician, told the daily economic news that in fact, since 2019, he has found that the sales volume of bicycles has started to increase explosively, and the consumer group has also transitioned from the original "elderly Cycling Group" to the young and middle-aged group.
Modern people who have been used to traveling on four wheels suddenly flock to the "track" of cycling and evolve into a new lifestyle.
Can the bicycle industry become popular? How long can this heat last? Will it be a flash in the pan? Cycling fever is rising: the bicycle lane is beginning to "jam up"! Pandas after 00 have been riding since 2015.
Compared with other sports, he felt that "not many people play".
"There is a word you should have heard: the elderly cycling group.
When I first joined the industry, the standard users of the car store were actually elderly people.
They had money and leisure, and rode in the suburbs of Beijing for one day or to the surrounding cities for many days.
This was the main consumer of road cars seven or eight years ago." Panda told reporters.
In 2017, panda began to work as a part-time bicycle technician in the cycling Department of decathlon.
He got familiar with people in the cycling circle and introduced the differences of different models to consumers with purchase intention in his spare time.
Of course, most of these customers are retired or elderly people.
Then, he clearly felt that the "explosive growth" of bicycles occurred in 2019.
In this year, people who pay attention to road vehicles are no longer limited to the cycling circle, and "cycling begins to break the circle".
"From 2018 to 2019, the customer group I face is gradually becoming younger, and the purchasing group begins to transition from the elderly to the middle-aged." Panda said, "the main use scenario for middle-aged consumers is commuting to and from work.
Among the reasons for buying a car, the demand for health starts to increase, such as three high health and fatty liver." In 2019, panda hopped to a domestic cycling brand agent, which acted as an agent for an internationally renowned cycling brand lightning.
During this period, pandas found that the group buying cars was more young people, and road cars were no longer a means of transportation, but a sports equipment for young people to play.
Zhu Yue, a partner of ZhuoZhi consulting, told the daily economic news that among the people of this round of "cycling fever", young and middle-aged people aged 18 to 40 account for nearly 80%.
"This cycling fever is mainly driven by young people, who are the main force of consumption of complete bicycles." Cycling has become a popular sport among young people.
Online, riding topics overwhelmingly occupy social media pages; Offline, fans crowded the driveway – cycling became the "top stream" of this summer's sports.
On May 9, 2022, the Tianfu greenway around Chengdu was used for outdoor parent-child cycling.
Photo source: every time the reporter Zhang Jianhe searches for "riding" on the little red book, millions of notes cover all the contents from equipment to route to wearing.
Everything related to riding is a topic.
Xiaohongshu also held the cycling season activity of "riding all summer".
On Weibo, "who has been affected by the wind of cycling", "how to view the popularity of cycling fever" and other topics surrounding the "cycling fever" have repeatedly been on the hot search list, and young people have spoken enthusiastically.
"After returning to work, the number of cyclists has obviously increased, and the bicycle lane is also blocked." A xiaohongshu user living in Beijing wrote in early June that as a popular cycling route, the bicycle lane near Chang'an Street has been congested.
"In March this year, the weather warmed up.
It was very comfortable to ride home from work.
The scenery was good and I was very happy all the way." In the past four months or so when he fell in love with cycling, Gaolong also used to pick a few free Friday nights to ride along Chang'an Street..