The "post-95" female doctors rode hundreds of kilometers back to the post! This pass makes people cry
This is a "temporary pass".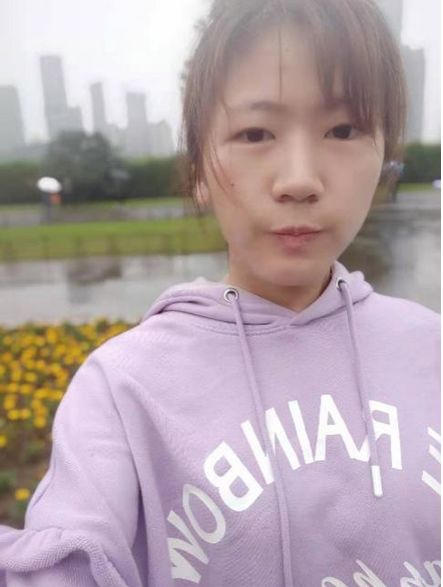 It is 300 kilometers away from Jingzhou to Wuhan.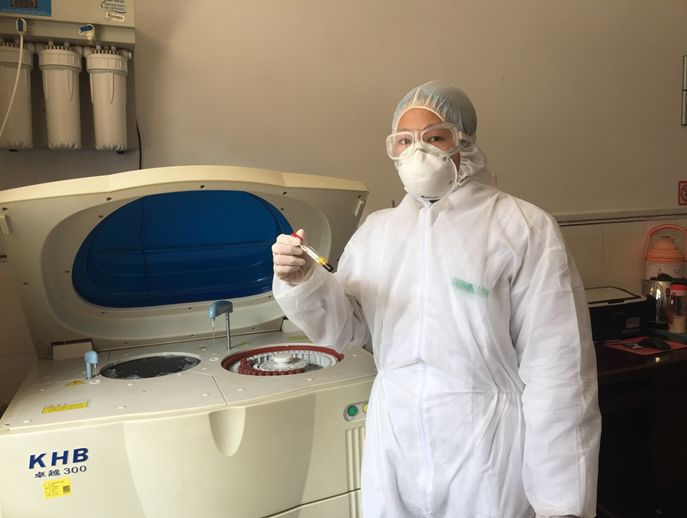 The number on the license plate is "bicycle"; This is a 4-day and 3-night return journey, regardless of day and night, wind and rain.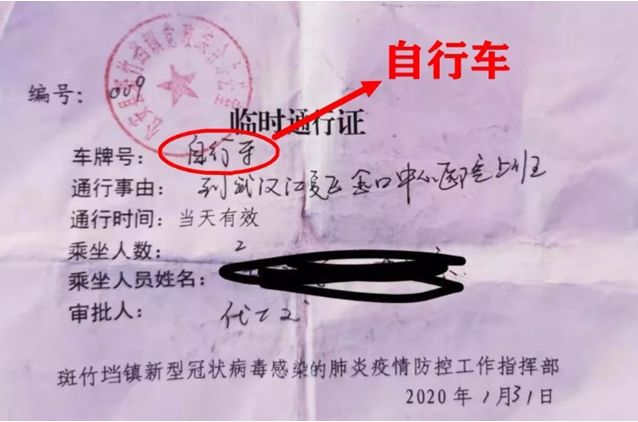 There is only one reason: "return to work as soon as possible" Gan Ruyi, 24, is a doctor in Fanhu Branch of Jinkou Hospital in Jiangxia District, Wuhan.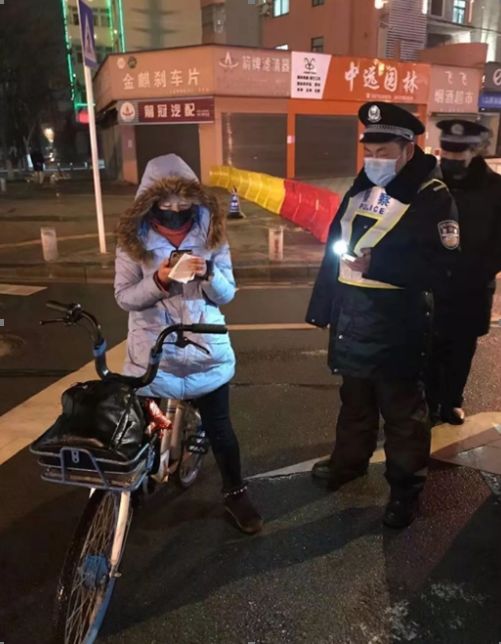 When she appeared at the gate of the hospital in the morning of February 4, the leaders and colleagues were first surprised, and then heartache.
"At that time, my knees were swollen and hurt badly." Gan Ruyi smiled and said, "There are always more ways" than problems.
After riding a bike, hitching a car and walking, I never thought of shrinking back.
As her name suggests, Gan Ruyi is "just like her heart".
Her next job is to participate in the epidemic treatment.
"I also want to go back by bike, and ride a little less" "There are only two people in our department, and the epidemic is so serious that I have to go back.
And another colleague is 58 years old, and he has been working for more than ten days, which can also reduce his pressure." Gan Ruyi recalled.
Gan Ruyi told the reporter that his hometown is Yangjia Wharf Village, Banzhudang Town, Jingzhou, Gong'an County, Hubei Province.
Two years ago, she was admitted to the Fanhu Branch of Jinkou Central Hospital and became a doctor in the laboratory.
When the epidemic broke out and Wuhan was "closed down", she had just returned to her hometown for vacation.
"Returning to Wuhan now? It's too dangerous!" Her parents could not help sweating for her after hearing the news.
Gan Ruyi contacted Chen Zongyong, the president of the hospital, via WeChat, and got an electronic certificate of returning to work.
Then he rode 11 kilometers to the Banzhudang Town Government to issue a township level pass certificate.
The reporter saw that "Bicycle" was written in the column of "Temporary Pass", and the reason for passing was: "Go to work in Wuhan Jiangxia Jinkou Central Health Center." "My father didn't trust me, and decided to accompany me to the county seat first." Gan Ruyi said, "At first, my idea was to go to the county seat first, and see if I could stop the car." At 10 a.m.
on January 31, Gan Ruyi set out with cookies, instant noodles, and oranges on his back.
"I took all day's supplies with me and bought everything I needed on the way.
With my father, the journey was smooth." Gan Ruyi said, "At 3 o'clock in the afternoon, we went to Gong'an County and stayed with our relatives." "The next day, I didn't let my father send any more." Gan Ruyi explained, "We stopped a lot of drivers in the county, but they couldn't get out of the city because of the closed traffic.
We also went to a gas station on the nearby expressway to find a free ride to Wuhan.
After waiting for several hours, we couldn't find it.
I felt that I couldn't wait any longer, so I was ready to ride to Jingzhou again.
There were many cars there." On the morning of February 1, Gan Ruyi got the county pass certificate at the Public Security County CDC and continued to leave, He rode to Jingzhou Yangtze River Bridge at 1pm.
"That road is closed and bicycles are not allowed to pass.
I left the car in a grocery store and called my mother to take it back when I was free." Gan Ruyi chose to walk there.
Gan Ruyi recalled that she walked from the Jingzhou Yangtze River Bridge to the downtown from 3 p.m.
to dark that day.
"Walking forward, I always have hope to go to work." The reporter asked whether he was afraid all the way.
Have you ever thought of simply going back? Gan Ruyi said, "I don't have any hope to go back; I always have hope to get to work if I go forward." "What I fear most is that I can't find a place to stay.
I found a hotel after looking for a long time that night in Jingzhou." Gan Ruyi recalled.
Early in the morning of February 2, Gan Ruyi said that she tried to stop a taxi at the roadside and stopped dozens of cars, but none of them wanted to go to Wuhan.
At 11 o'clock, Gan Ruyi found a shared bike and rode along National Highway 318 towards Wuhan by mobile phone navigation.
"I was lonely.
There were many cars on the road, but I was the only cyclist." It was raining all the way, and her down jacket was already wet.
When it is dark, turn on the "flashlight" on your mobile phone and continue riding.
At 8 o'clock in the evening, she saw several policemen standing under the light at the intersection and knew that she had arrived at Qianjiang.
As she recalled, the police were surprised to see her: "How can you ride a bike when you are a girl so late?" "I had no hope for a ride at that time.
The worst plan was to ride back in five days, but I met the kind police.
They helped me find a hotel and promised to help me find a way." Gan Ruyi said, "They contacted the traffic police of Qianjiang Expressway and bought me a lot of food." On the morning of the fourth day, February 3, There was heavy fog on the Qianjiang section of the expressway, and cars were not allowed to pass.
At 10 o'clock, the fog dispersed and release began.
Shi Hu, a Qianjiang policeman, helped find a hitchhiker to deliver blood to Hankou.
"On the way, the driver was very surprised.
The most common question was how I rode so far and how I got back to work in Wuhan." Gan Ruyi said, "The driver said that he would like to go around and send me to Jiangxia.
But Jiangxia is too far off the road.
I'm sorry, for fear they have something urgent." Gan Ruyi came to Jiangxia to work for more than two years, and only a few times he went to Wuchang and Hankou to play.
She has no idea how far it is, but she remembers that it takes more than 2 hours just to take the bus.
"I don't want to trouble them any more, which has been a great help." At 12 o'clock on the same day, I hitchhiked to Hanyang District.
After Gan Ruyi got off the bus, he found a shared bike and continued to ride on the mobile navigation.
"The navigation consumes power very quickly, and the mobile phone soon runs out of power." Gan Ruyi asked everyone: How can I get to Jiangxia Jinkou? At 6 p.m., she arrived at the Fanhu Branch of Jinkou Hospital as she wished.
"At that moment, I was very relaxed!" she said, "except for the pain in my knees." "The leaders and colleagues thought it was incredible." After settling down every night, Gan Ruyi only called her parents to report that she was safe..