Riding safety starts from "head". Helmets are free. Have you received them
Recently, the provincial public security and traffic police departments, in combination with the "One Helmet and One Belt" safety protection action, vigorously promoted the idea of wearing helmets on electric bicycles, and joined with public welfare institutions to go to schools, environmental health centers, and families in need to carry out safety knowledge lectures, present safety helmets to primary school students, enterprise employees, environmental health workers, families in need, and other groups, and advocate the good behavior of consciously wearing helmets on electric bicycles.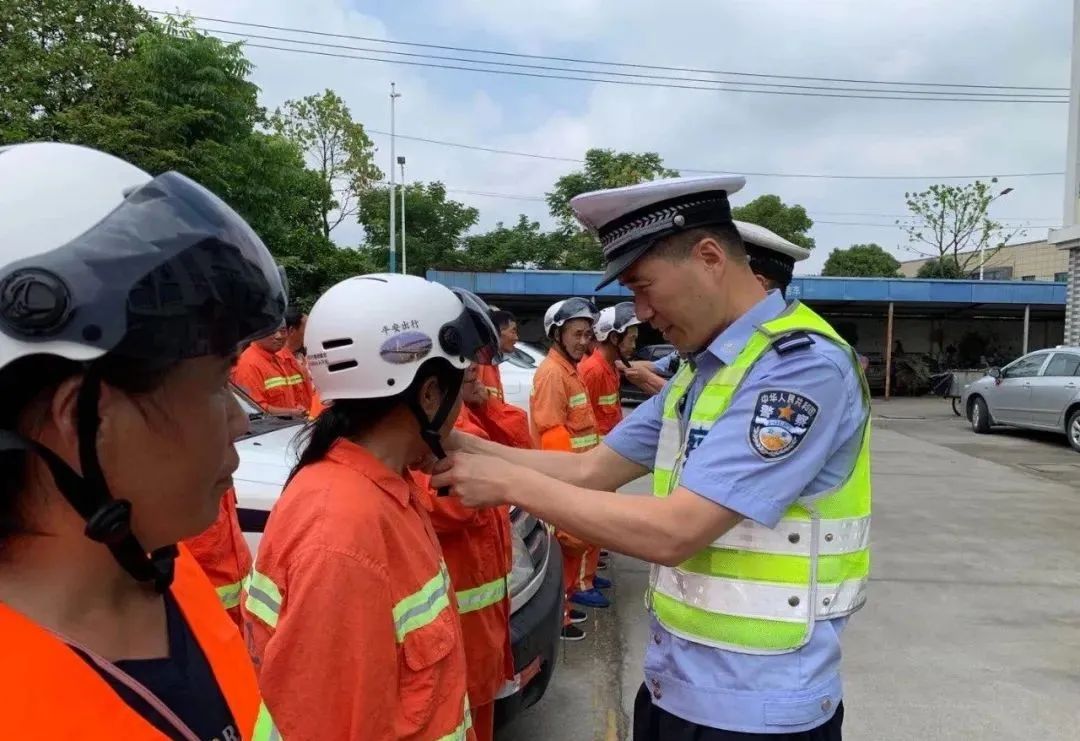 Recently, Nanjing Municipal Public Security Bureau Jiangbei New Area Branch Traffic Police Detachment team walked into the new city management and maintenance center under its jurisdiction to propose to enterprises, hoping that enterprises can cooperate with the traffic police to strengthen supervision, further improve the safety education of employees, and make wearing helmets a good habit through the joint construction of the police and enterprises.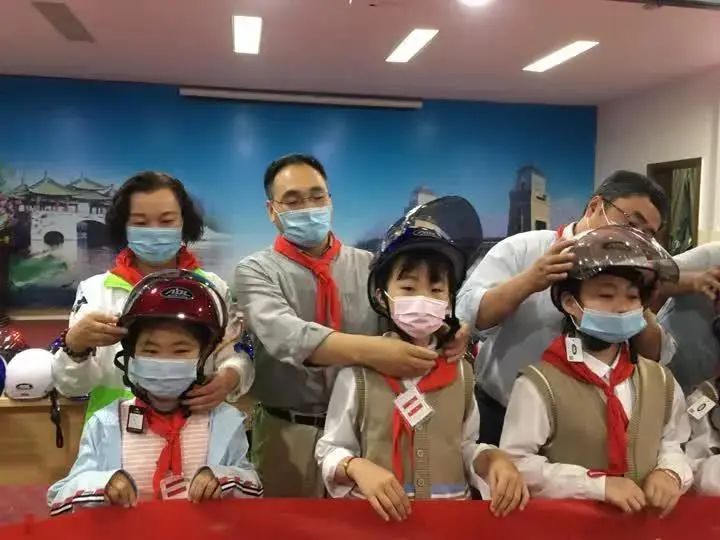 The enterprise distributed 110 helmets to employees on site.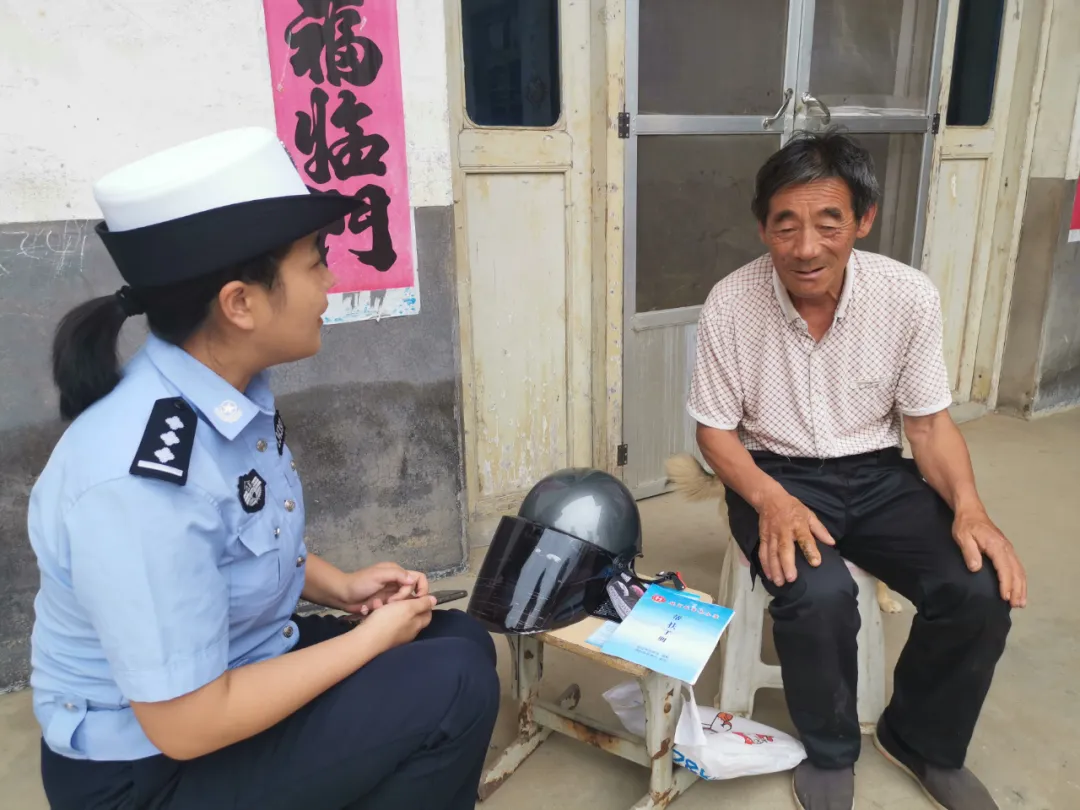 Nanjing Traffic Police, together with Nanjing Traffic Radio, Nanjing Bicycle Industry Association and other units, held a public welfare helmet giving activity of "I wear helmets, I go first, and advocate a new style of riding" at Wanda Plaza in Xinjiekou.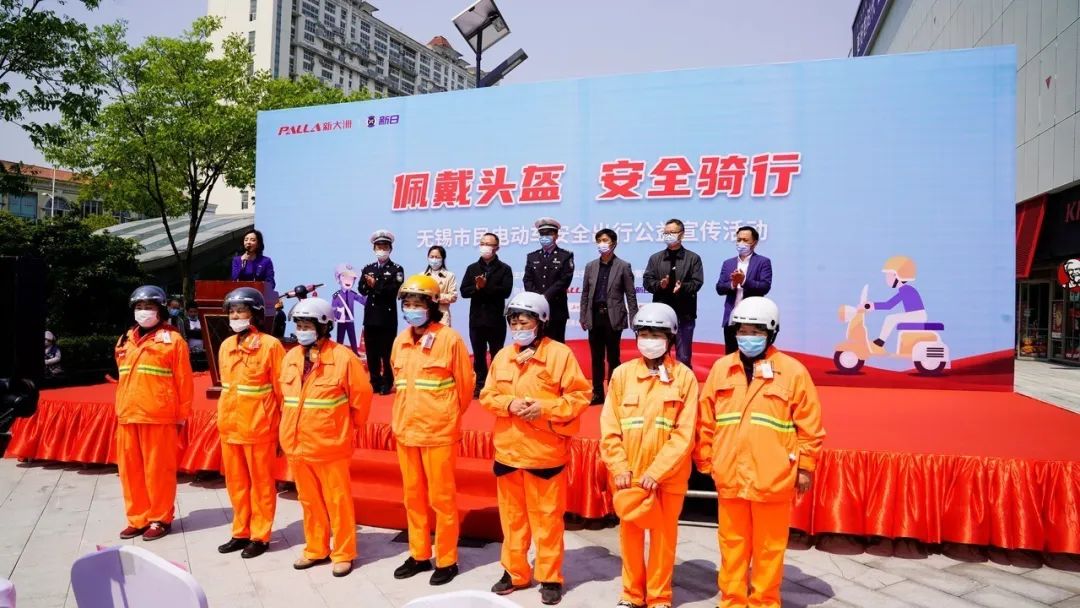 Recently, Wuxi Public Security Traffic Police Detachment Vehicle Management Office held a public safety publicity activity of "riding safely with helmets" at the entrance of Bufeng Lotus Supermarket in Xishan District.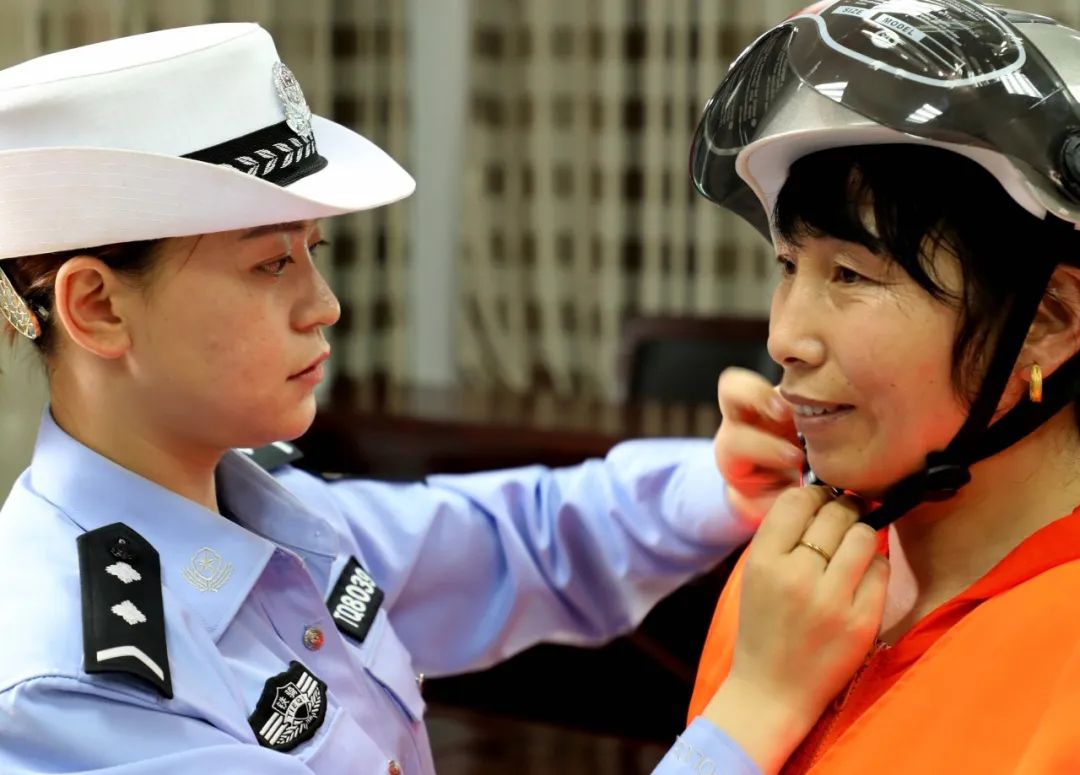 On the activity, the traffic police detachment vehicle management team has made various forms to popularize the importance of wearing safety helmets on electric bicycles to the general public, and proposed that the general public wear safety helmets on electric bicycles to provide more safety protection for traffic travel.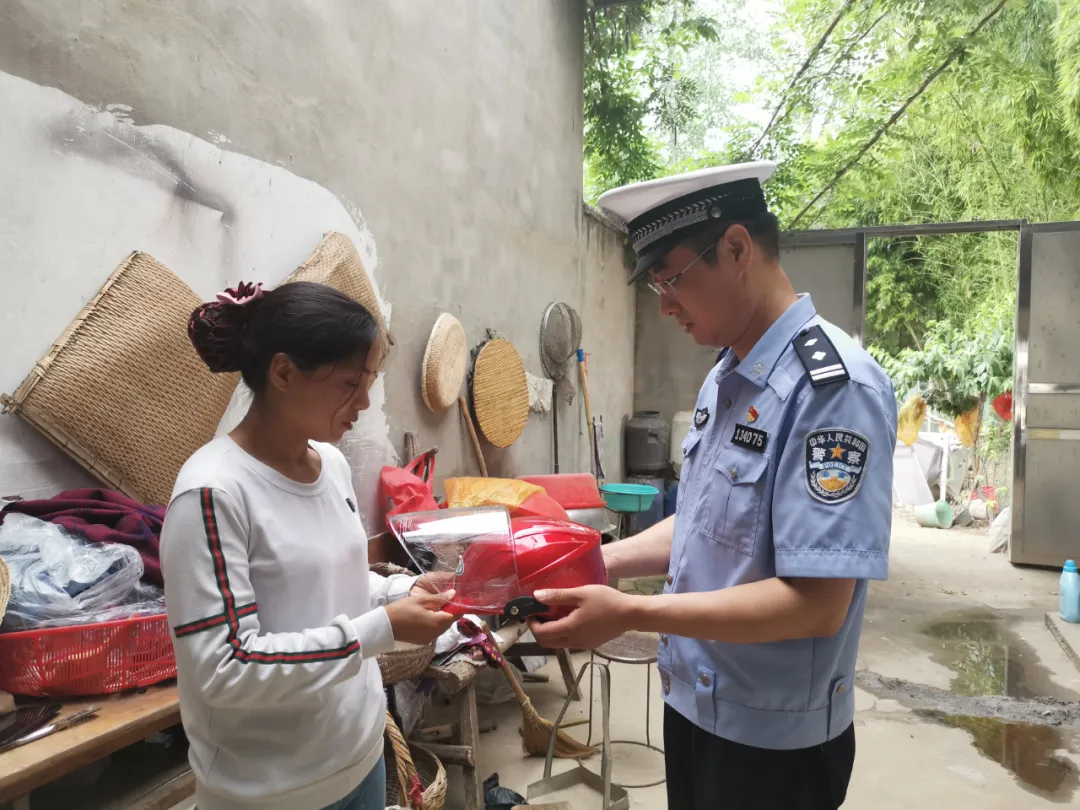 The police of the vehicle management office explained the daily travel safety knowledge of electric bicycles and the key points of correctly wearing safety helmets on site, and then presented helmets to the sanitation workers' representatives in the area under their jurisdiction.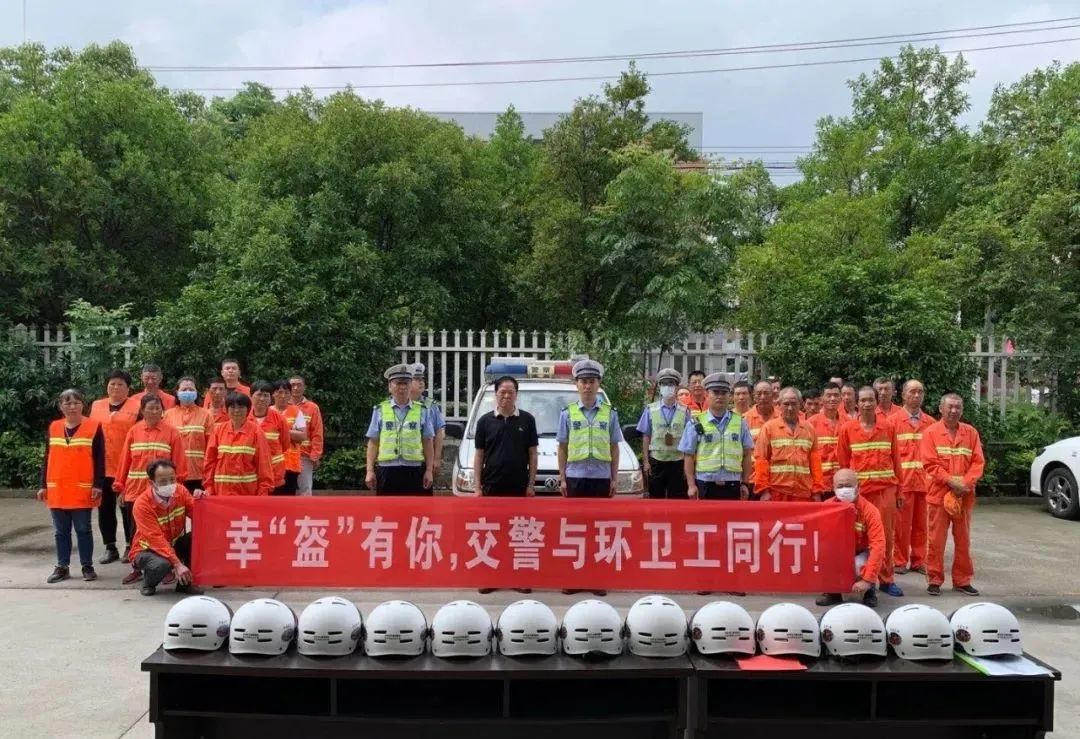 The police of the traffic police detachment also came to the intersection to persuade and educate the citizens, and sent helmets and a letter of proposal to encourage the citizens to wear helmets and abide by laws and regulations.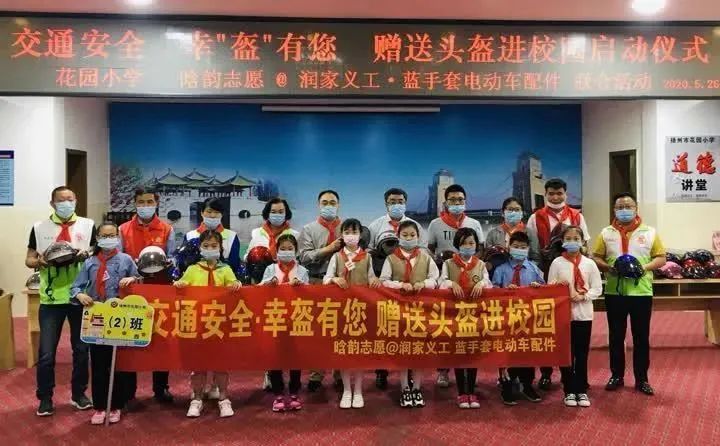 Nantong Nantong Traffic Police issued a proposal for wearing safety helmets, and organized a free helmet gift activity with the Municipal Insurance Association, various insurance companies and public welfare enterprises to advocate wearing helmets on electric bicycles.
On the morning of May 20, Changzhou traffic police joined hands with Changzhou Automobile and Motorcycle Sports Association to carry out the helmet giving activity of "520 for love riding".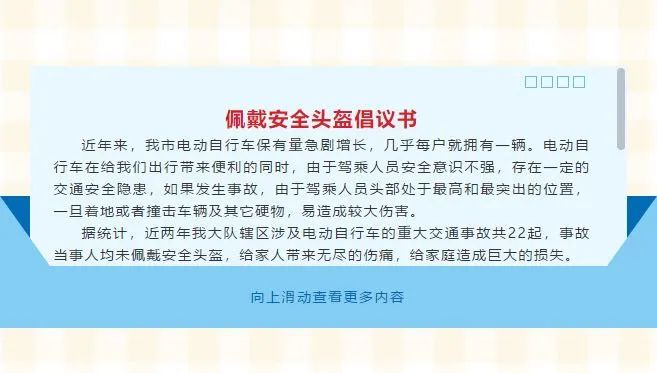 We went to the "One Plus" Love Club to present helmets to disabled car drivers, and publicized and interpreted relevant laws and regulations such as the Regulations of Jiangsu Province on the Administration of Electric Bicycles and relevant knowledge about wearing helmets.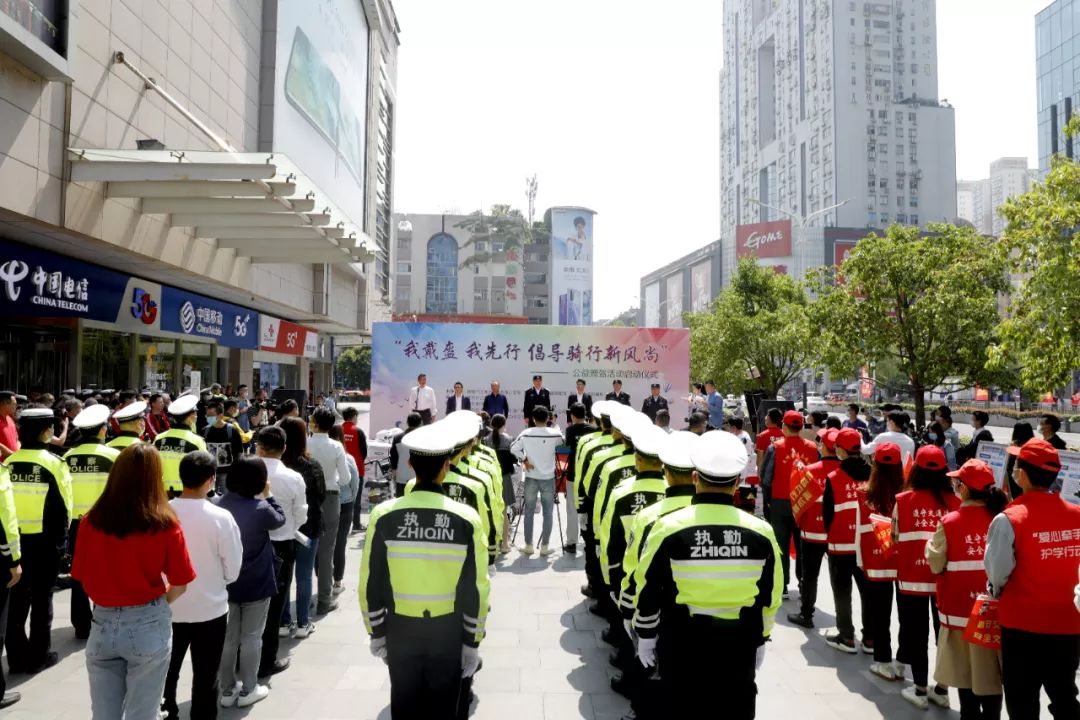 In addition to giving helmets to disabled people near the "One Plus" Love Society, they will also go to Jintan, Liyang and other places to deliver helmets to their homes.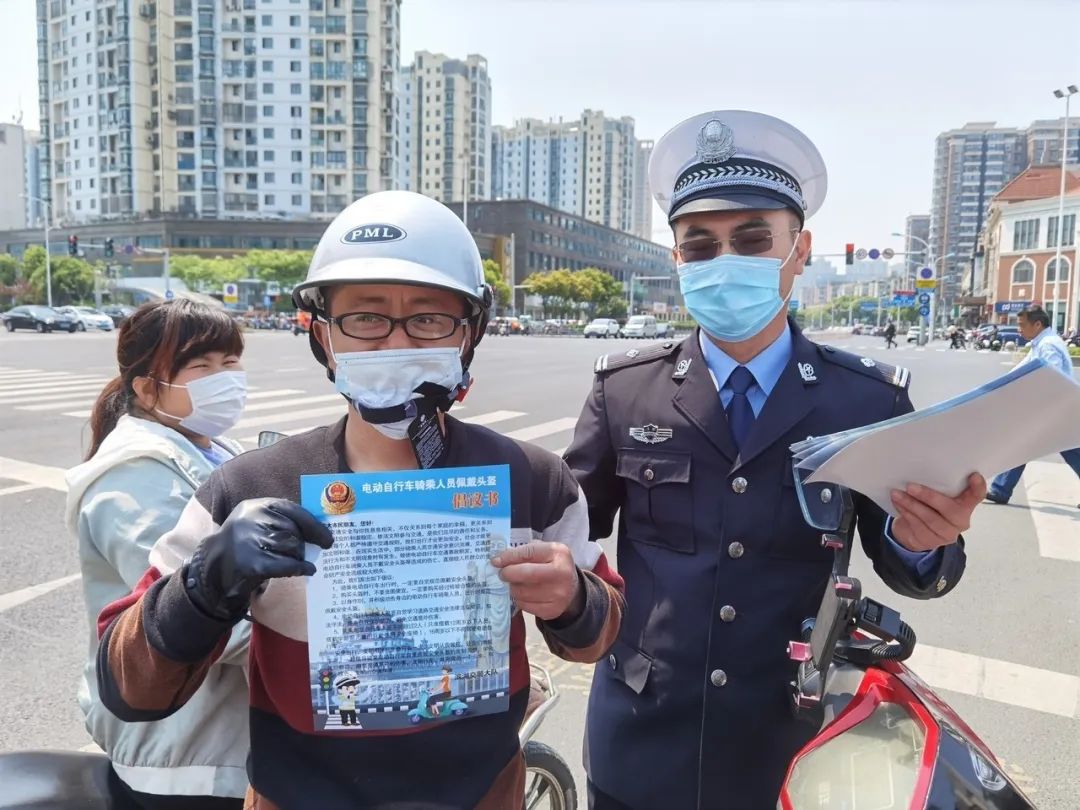 On June 6, Suzhou, the Development Zone Squadron of Zhangjiagang Traffic Police Brigade went to the environmental sanitation station under its jurisdiction to conduct the "One Helmet Belt" safe travel education activity.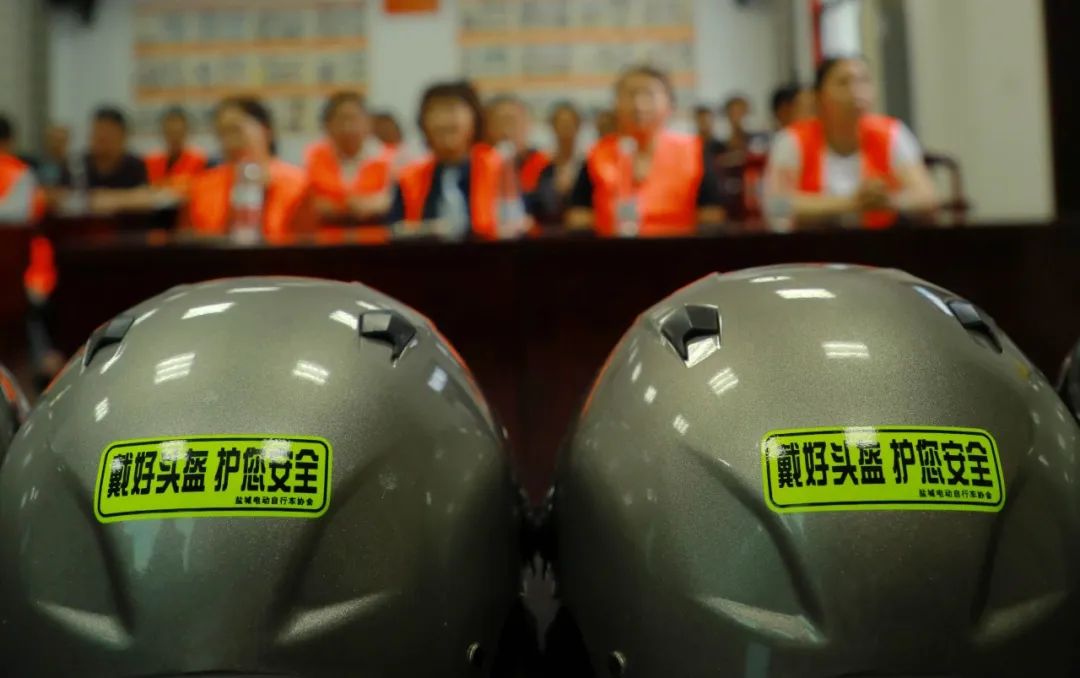 During the period, the police introduced the important role of helmets and safety belts to everyone in combination with accident cases, hoping that environmental sanitation personnel can protect themselves while maintaining the urban environment.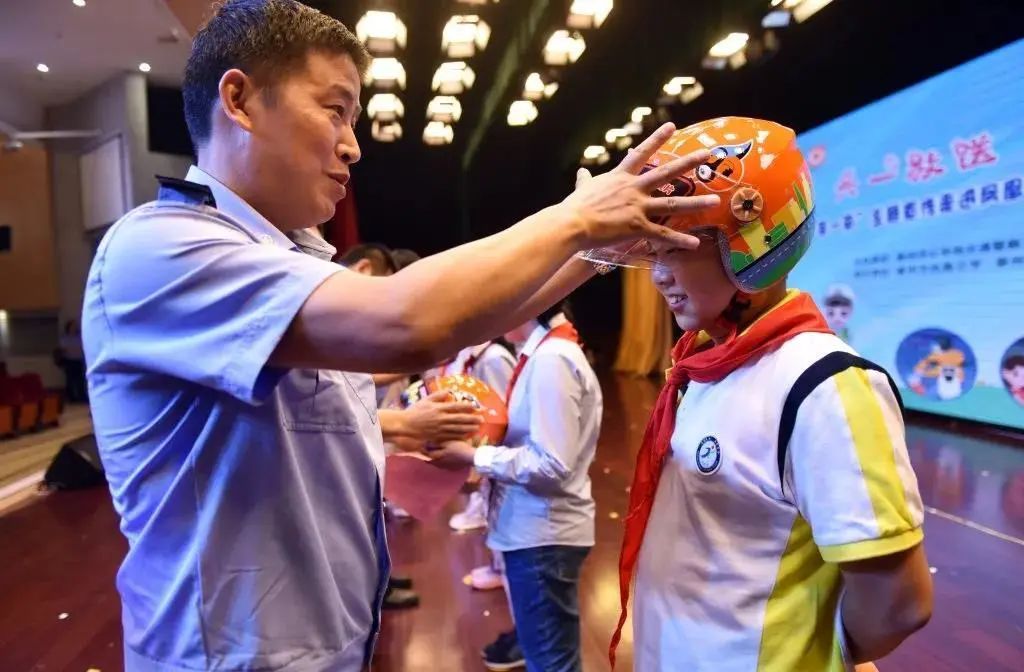 Subsequently, the traffic police squadron presented helmets to the sanitation personnel attending the meeting, and wore helmets while explaining, so that everyone could master the correct wearing methods and precautions.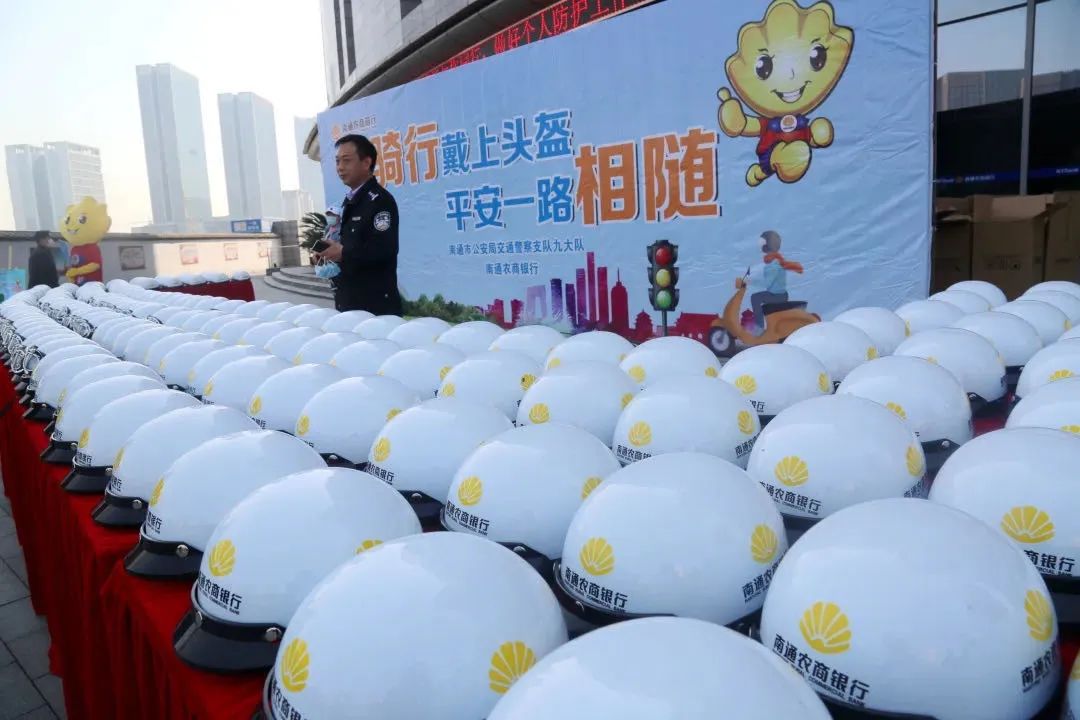 In the afternoon of June 2 in Yancheng, the Yancheng traffic police organized a publicity team to go to the Municipal Environmental Health Management Office to publicize the travel safety knowledge related to "One Helmet Belt" and electric bicycles through courseware explanation, exhibition board demonstration, interactive Q&A, etc., and present electric bicycle safety helmets to environmental sanitation workers on site.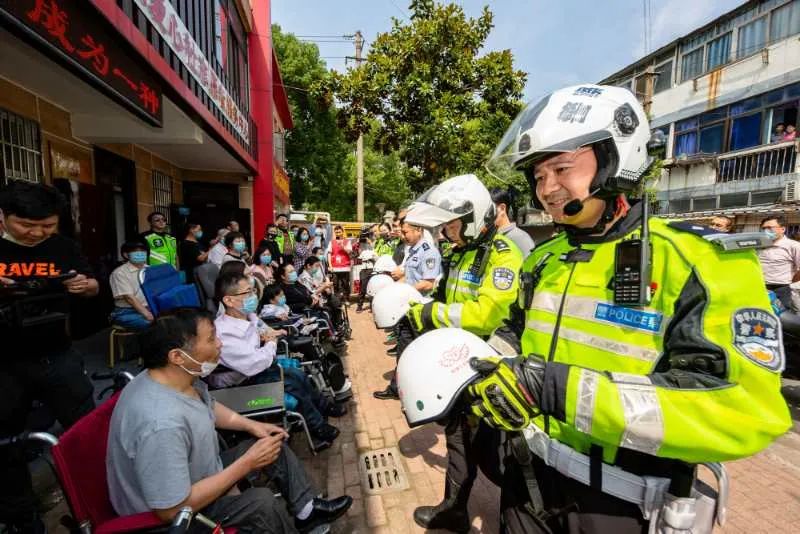 Recently, Yangzhou Hanyun Volunteer Association, Binhu Runjia Volunteer Association and Yangzhou Branch of Beijing Blue Glove Electric Vehicle Accessories Co., Ltd., a caring enterprise, held the launching ceremony of "traffic safety is lucky to have helmets" in Garden Primary School.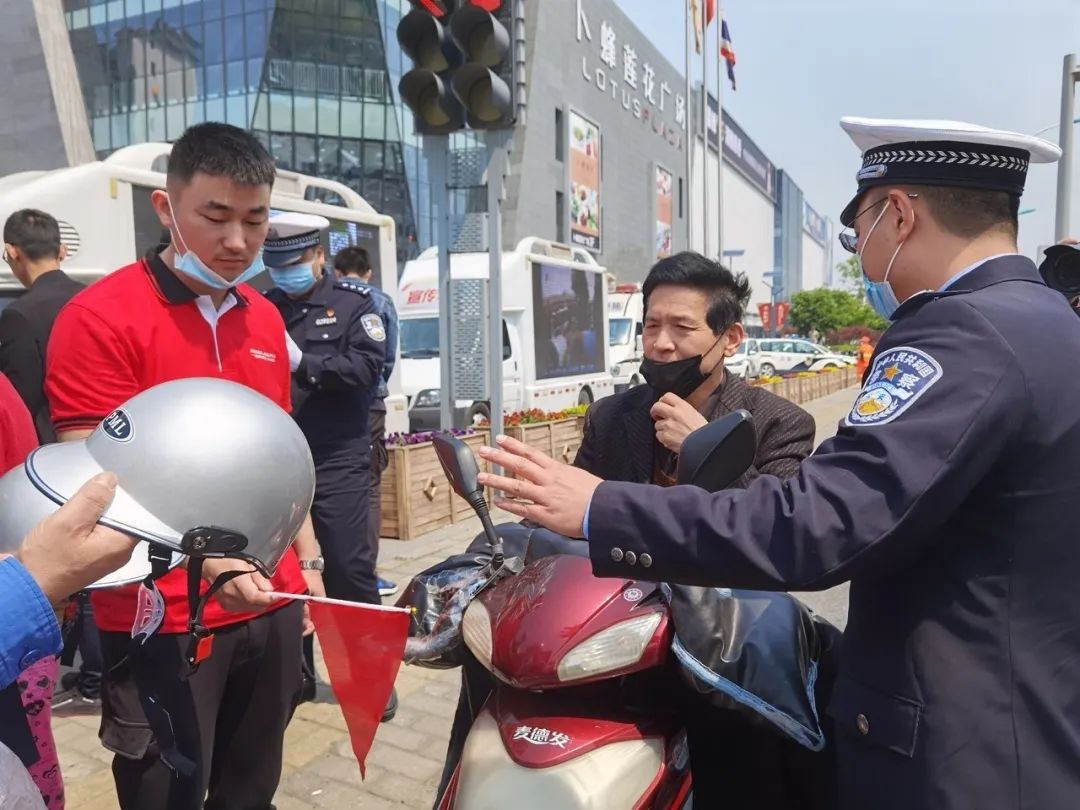 At the presentation ceremony, Jiang Yitang, a volunteer of Yangzhou Good Man and Civilized Traffic Post, shared traffic safety knowledge with students.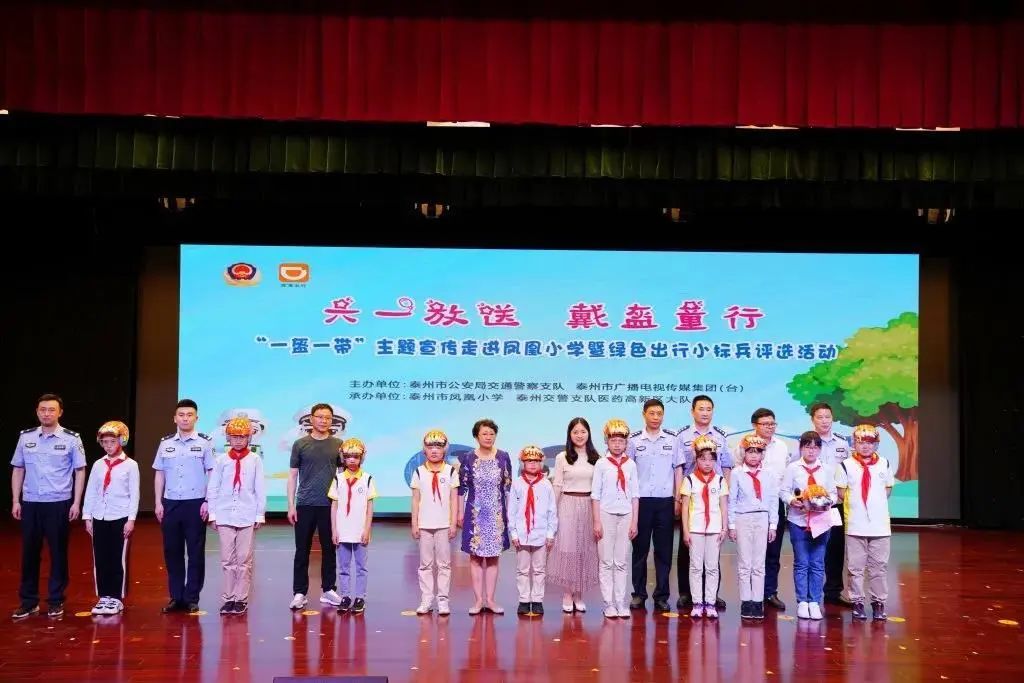 It is reported that the safety helmet will also provide free helmets for Hongzhi classes and poor students in Yangzhou primary schools.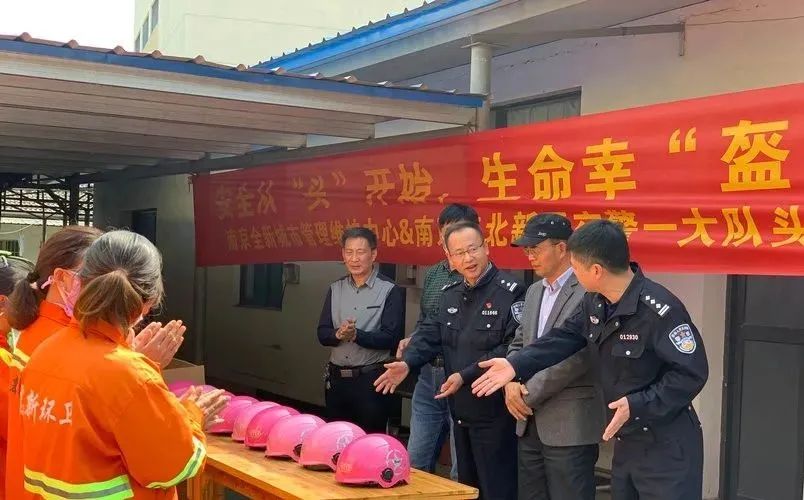 On the afternoon of May 28 in Taizhou, Taizhou traffic police went to Phoenix Primary School to carry out the "Children Wearing Helmets on June 1" one helmet area theme publicity and green travel small pacesetter selection activity.
In addition to learning traffic safety knowledge and watching dance performances, there are many interesting interactive projects on site.
Finally, Mai Shu issued safety helmets to the small pacesetters who obeyed the traffic regulations.
Recently, in Suqian, Siyang Traffic Police Brigade organized the police to go into the families of the people they helped, and sent the safety helmets to them.
By playing the video of typical cases of electric bicycle traffic accidents, they distributed the "One Helmet and One Belt" knowledge page, emphasizing the importance of obeying the law and wearing helmets to travel.
Do you also want an exclusive armor? At 3:00 p.m.
on June 17, Su Su will carry out a live webcast helmet sending activity, follow the Kwai @ Ping An Jiangsu account, and answer questions in the comment area to get the helmet sent by the Jiangsu police! No matter where you are, you can send it home! Whether it is to preach safety knowledge in the scorching sun or give free helmets, the purpose is to hope everyone can travel safely.
Helmets are life saving helmets, and safety belts are life belts.
Please remember! More news: rainstorm+thunderstorm and gale! "Miss Mei" is going to be angry! Editor | Li Tao lights up to let more people know..