Women riding with their feet in the basket and one hand passing by the traffic police, netizens online @ traffic police
On August 28, a video of a woman in Luoyang, Henan Province "putting her feet in the electric bike basket and riding with one hand to play with her mobile phone" attracted attention.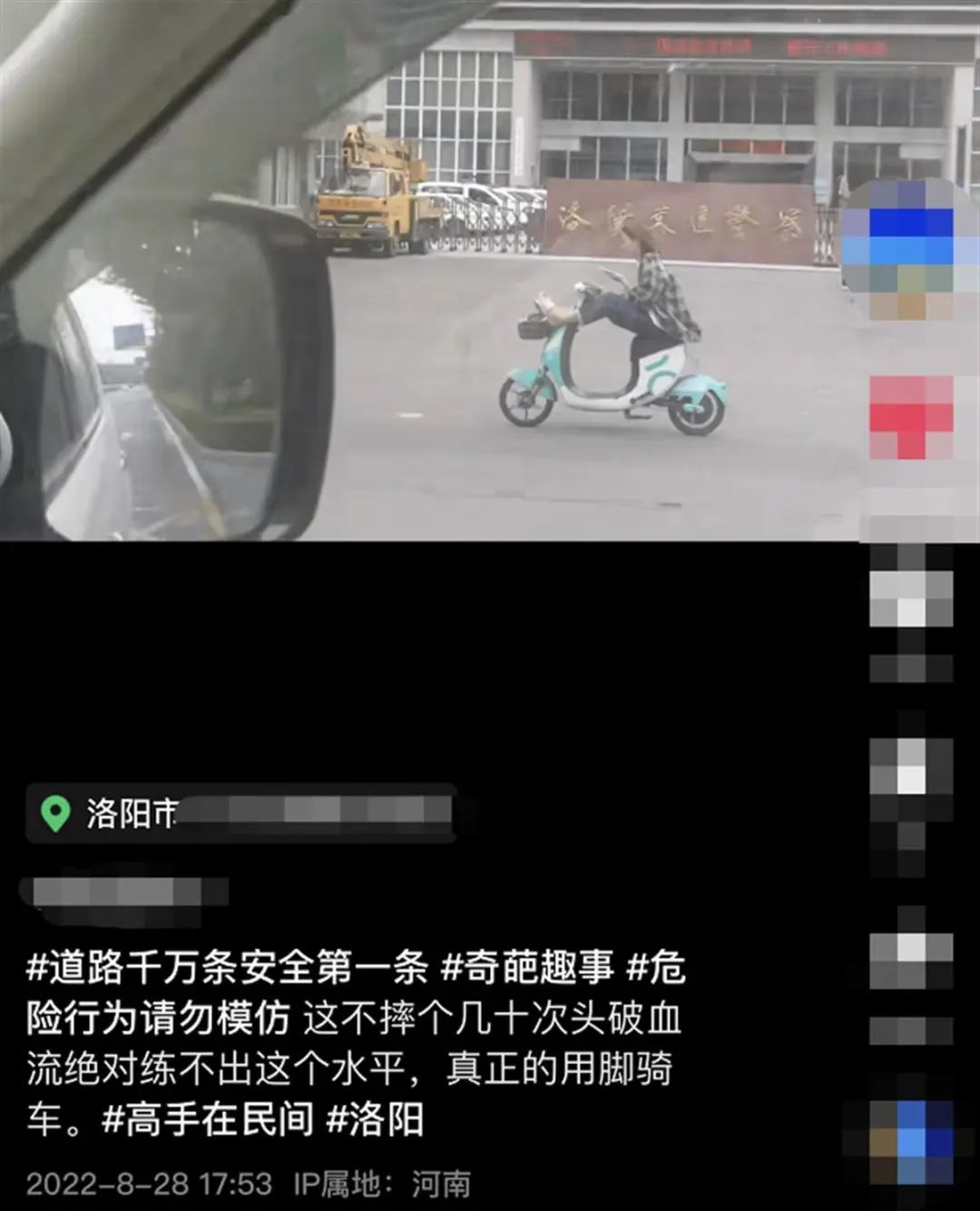 The woman also drove straight past the traffic police in this way, and netizens were online @ Luoyang traffic police.
On the 30th, the local traffic police responded that they would verify and understand the relevant situation.
On the afternoon of the 28th, a video posted by a netizen showed that a woman was riding a shared electric bicycle on a non motorized lane without a helmet.
What is different is that the woman has always put her feet in the front basket, with her right hand controlling the accelerator of the handlebar, and her left hand holding the mobile phone, looking down from time to time.
The reporter noticed that the road signs in the video showed that the woman was riding through Kaiyuan Avenue, and she also drove straight past the Luoyang traffic police detachment in this way.
In this regard, many netizens expressed concern about the safety of the woman, thinking that such a riding way was too dangerous.
Another netizen said, "I passed by the traffic police, and my heart was really big." And online @ Luoyang traffic police.
On the morning of the 30th, a staff member of the legal department of the traffic police detachment of Luoyang Public Security Bureau told the reporter that she had not paid attention to the video for the time being and would check with the relevant business departments.
A staff member of the Publicity Department of the Luoyang Public Security Bureau said that they would understand the relevant situation, and the details would be subject to the contents published through official channels.
Source | Heilongjiang traffic radio comprehensive extreme news, quick view video editor | Wang Tuo responsible editor | Chen Chao reviewed | Jiang long coordinated | Zhao Yu supervised production | Xinli advertising investment phone | 0451-82898888 lit up ↓..