The day after riding back to school. (2.3)
If you want to go to Meng Lianggu Memorial Hall and it's closed after riding, please stay nearby and go again tomorrow.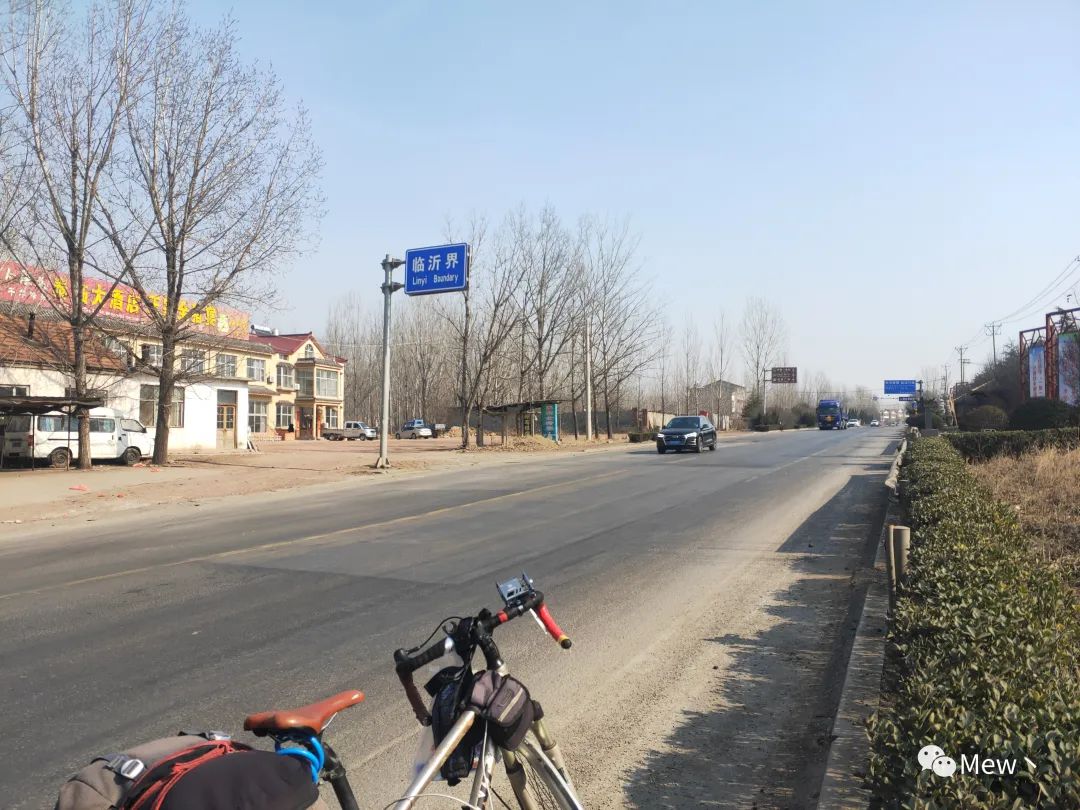 A friend said, don't do stupid things for someone that move you.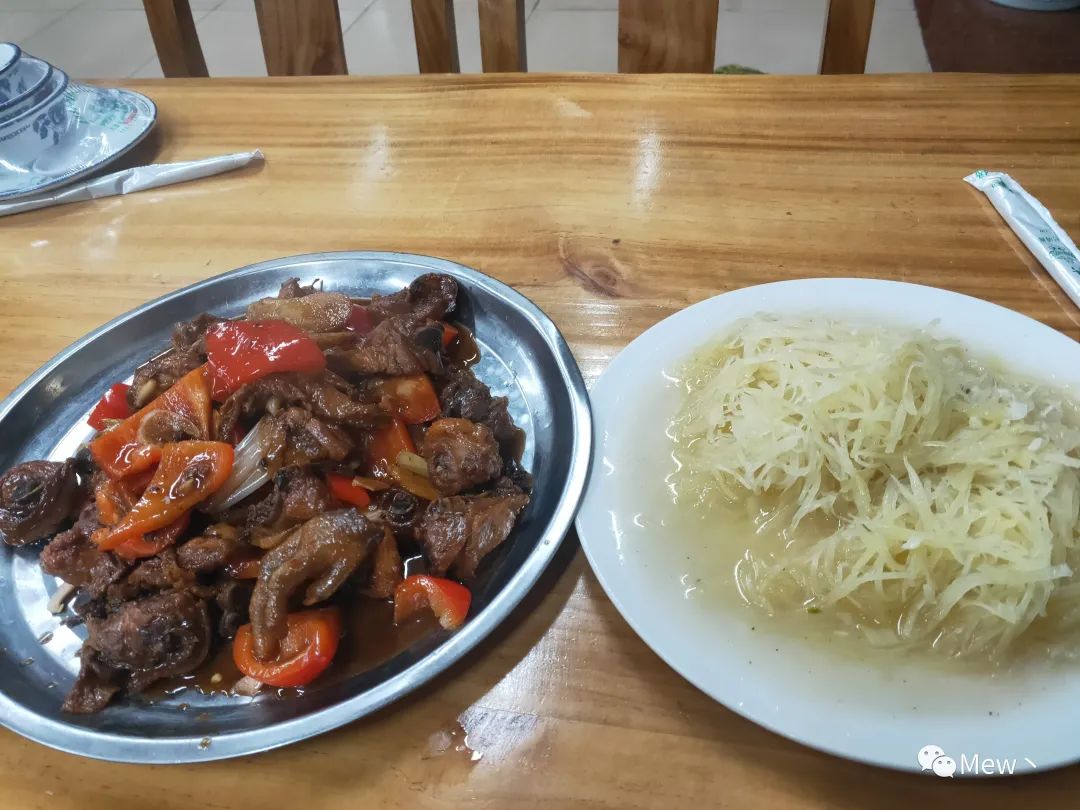 So I began to think about why I had to ride back to school.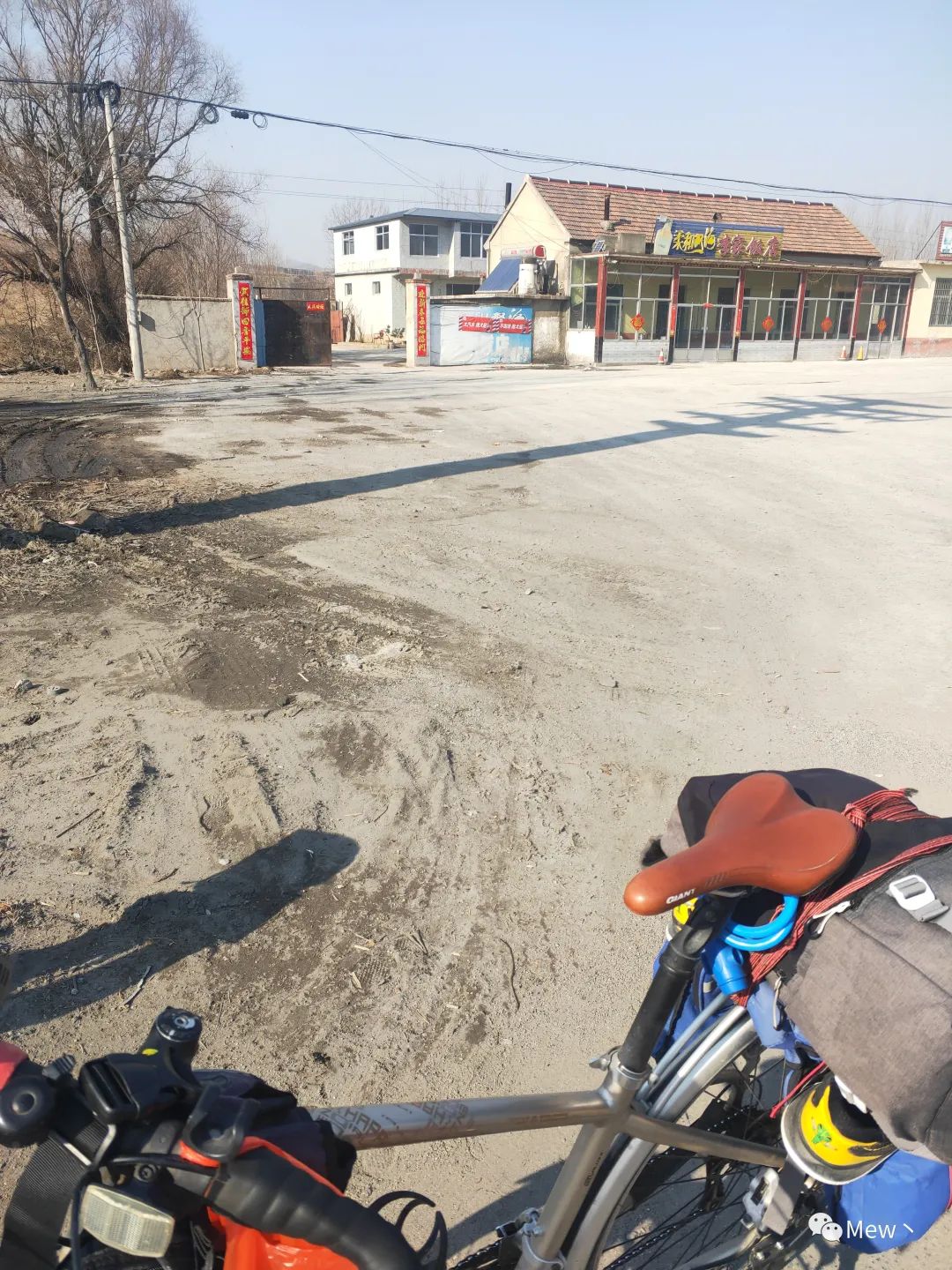 The same as previous cycling, there is no specific reason for each departure.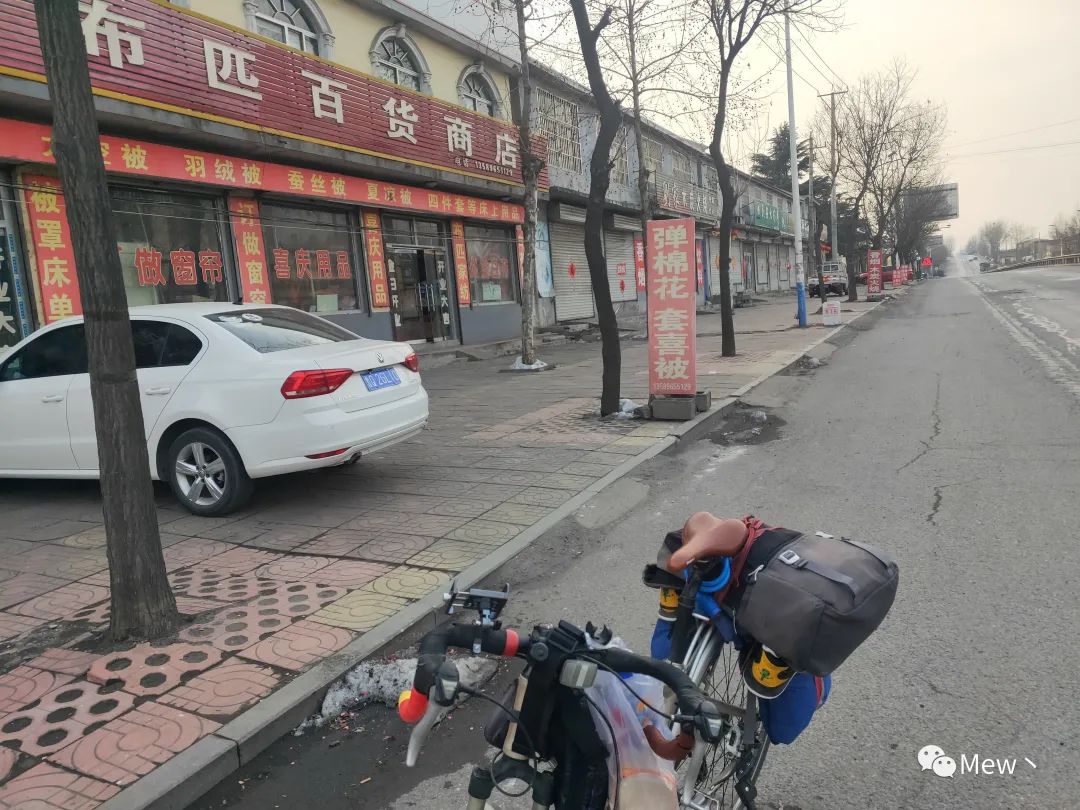 It is probably due to personality.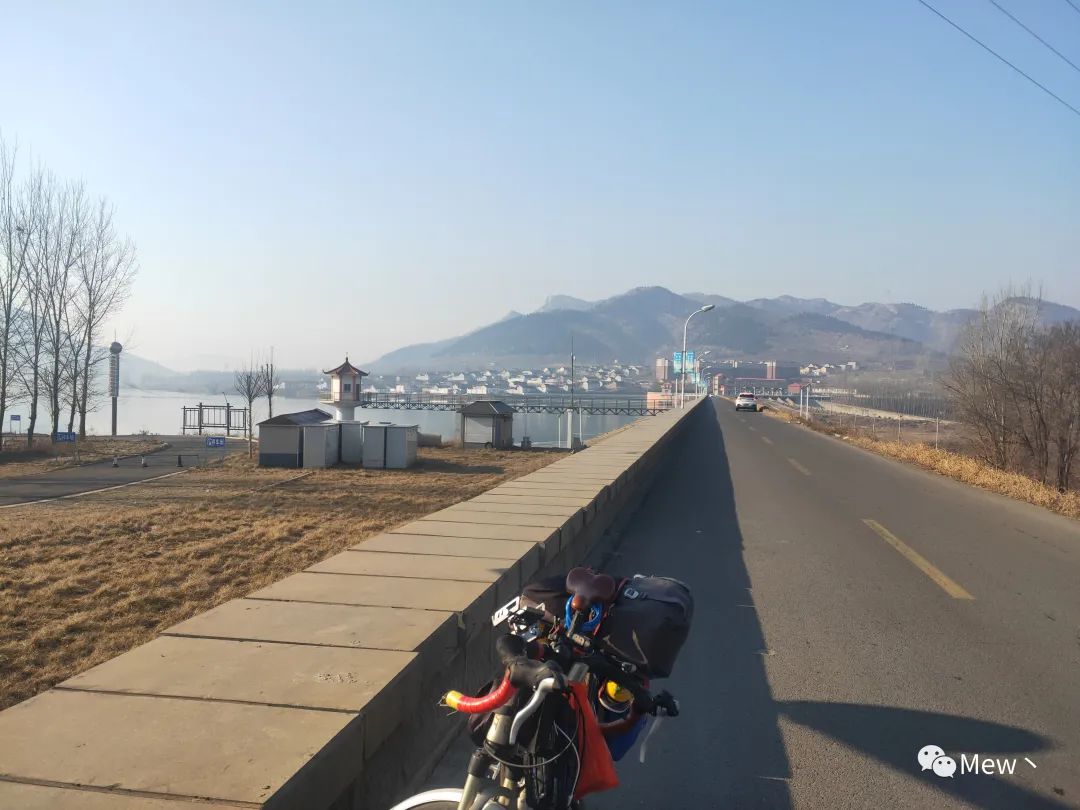 Cycling is a very interesting thing and a manifestation of great love for life.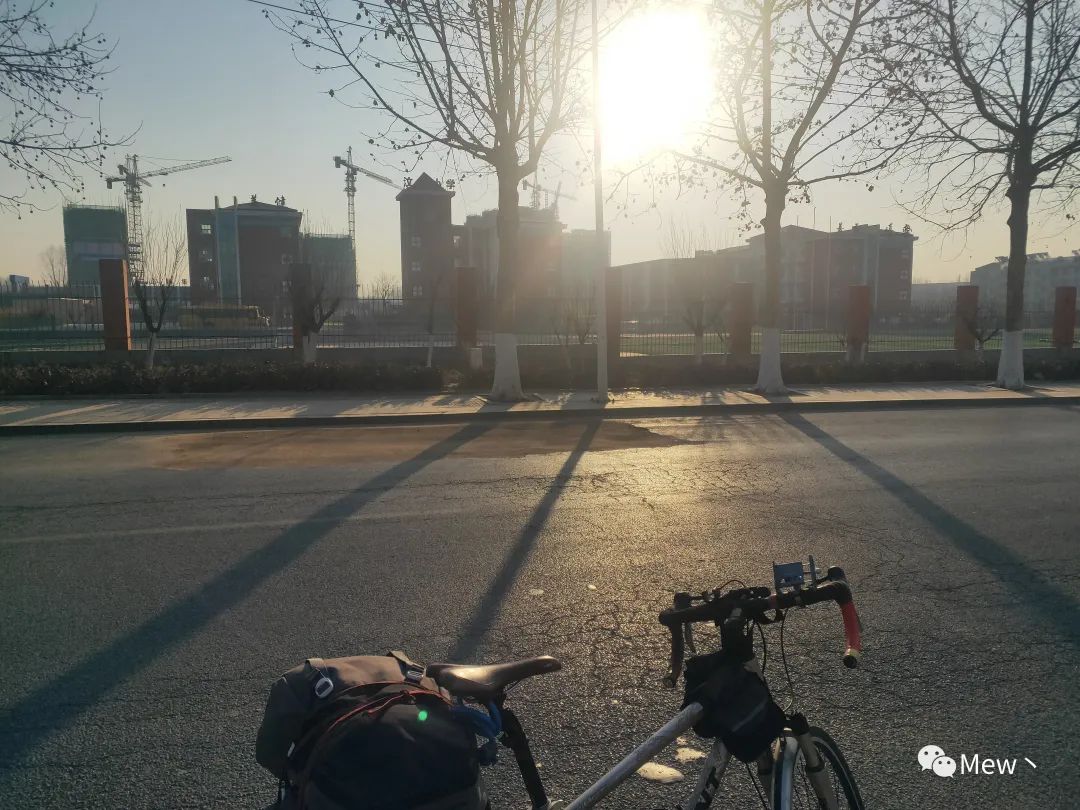 Let's ride.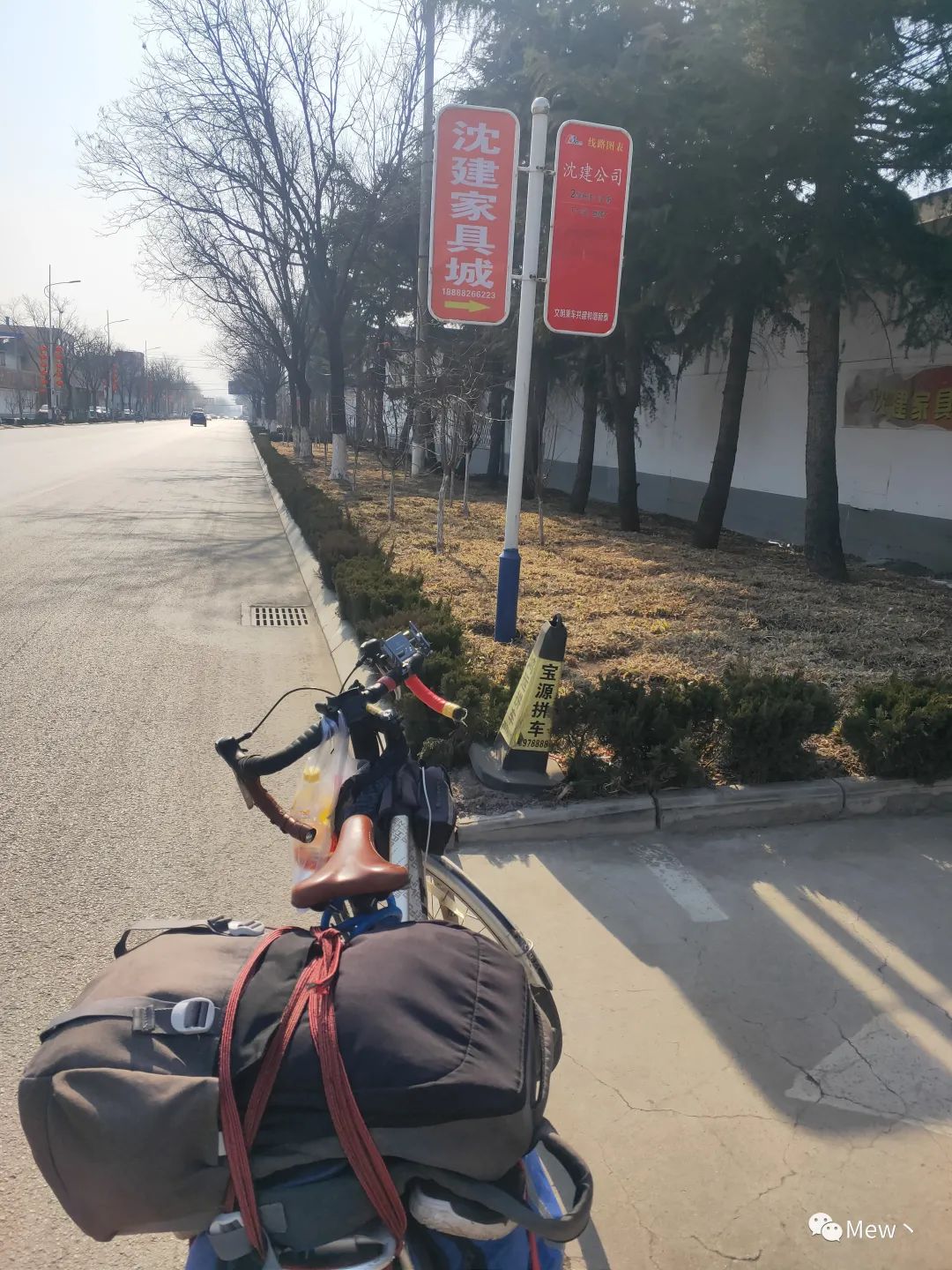 As for how interesting and where interesting, they didn't think carefully before starting.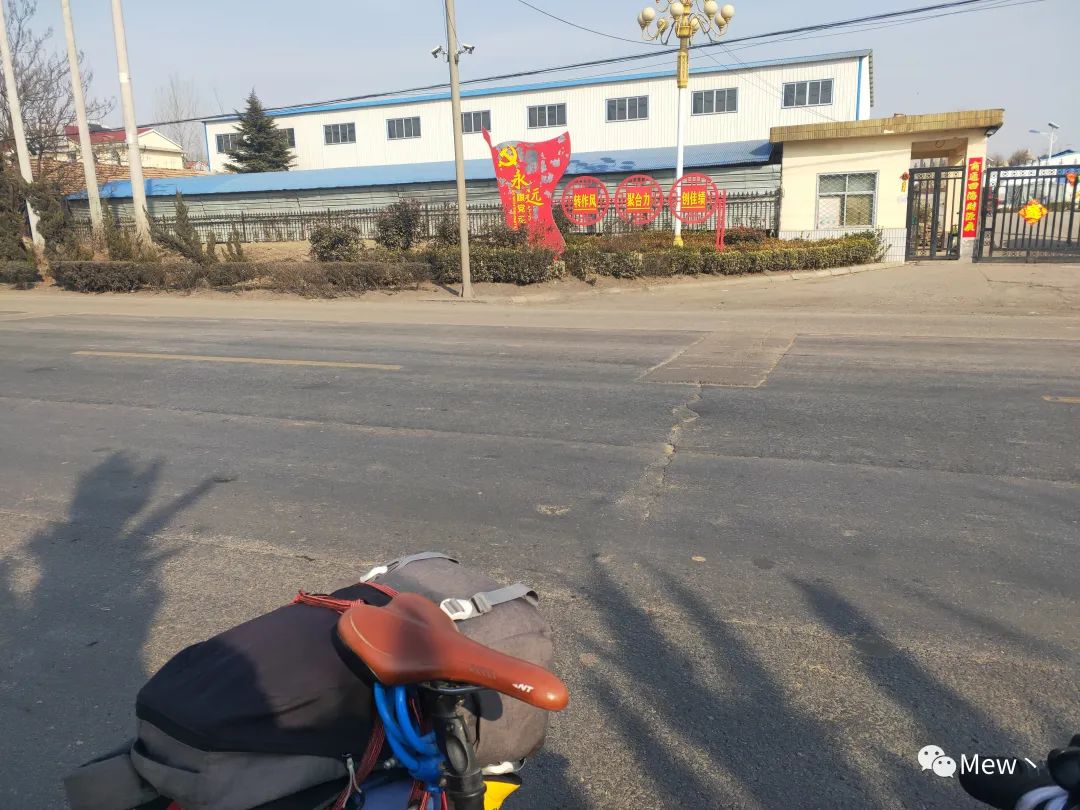 Perhaps in order to make up for the daily fantasy and satisfy the curiosity about all the unknown, I chose to ride such a plan that can be put into practice.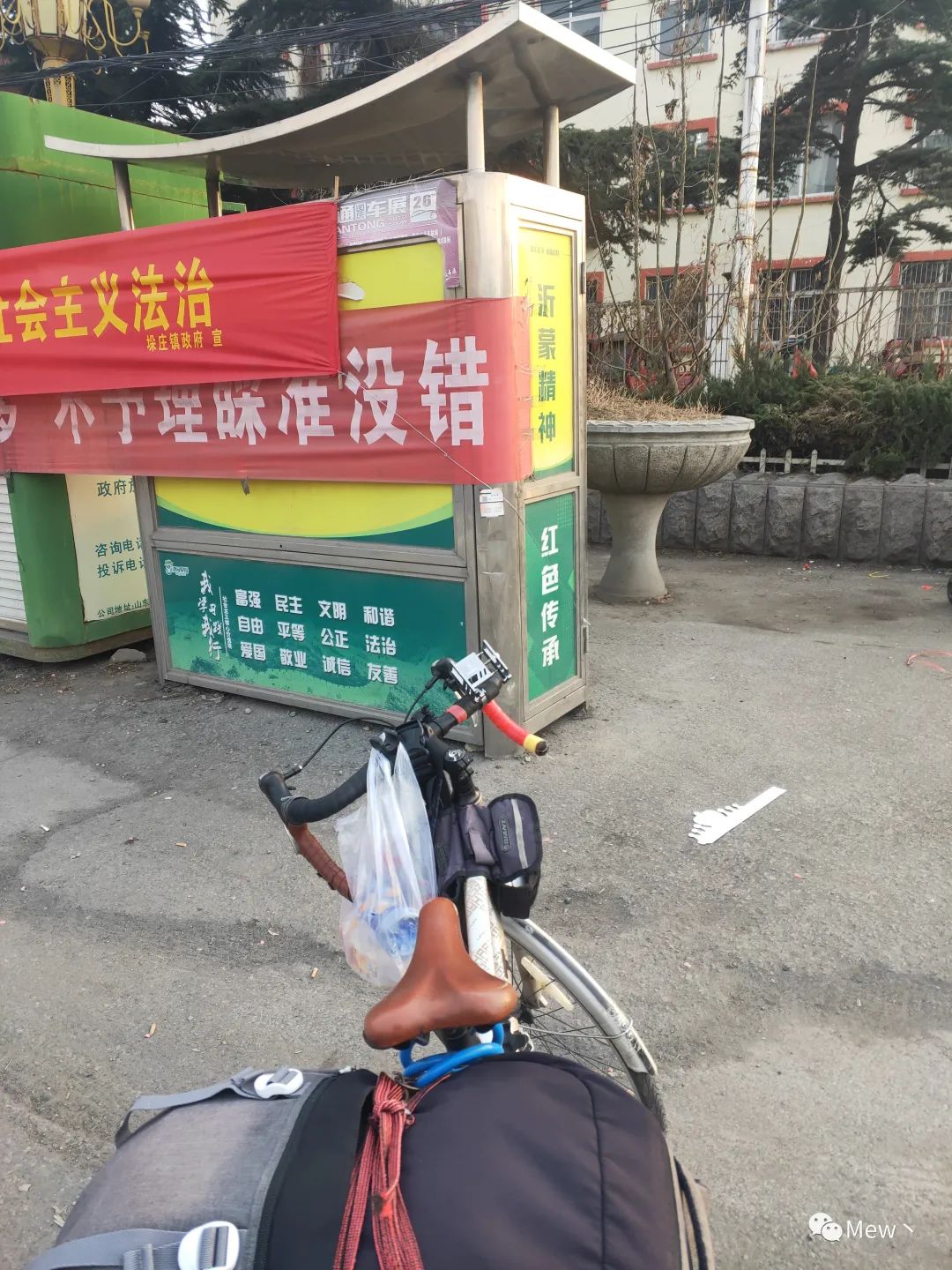 Each experience, with the continuation of the journey, is artificially added with more and more meanings that originally did not have.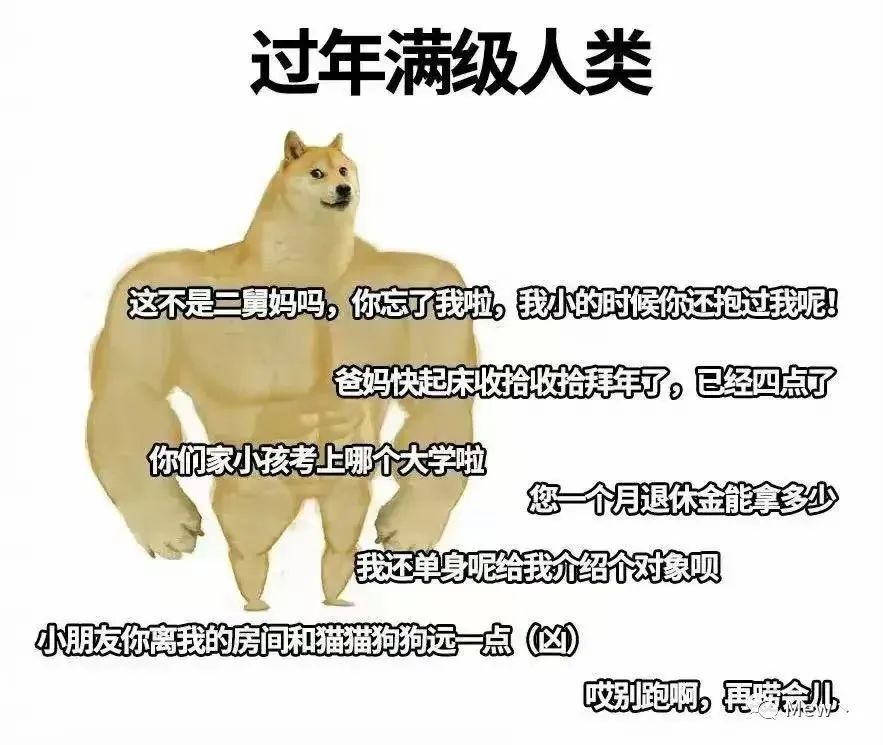 When I entered school last year, I wanted to go by bike.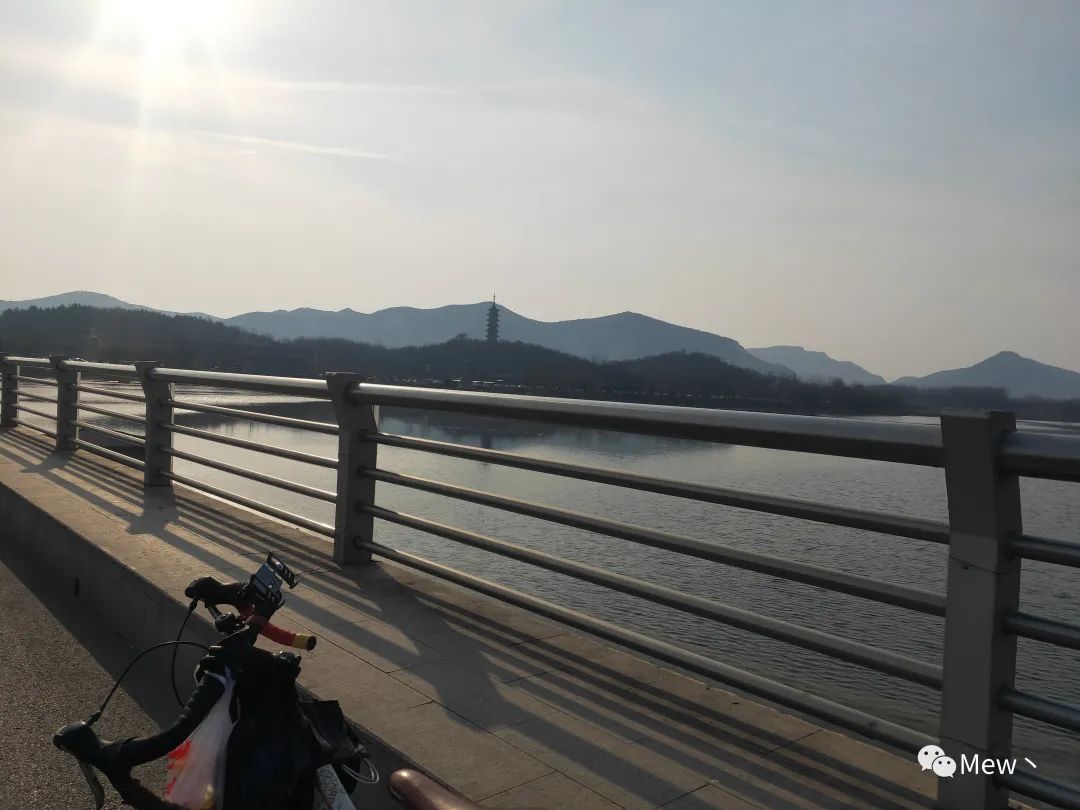 I pretended because of the time.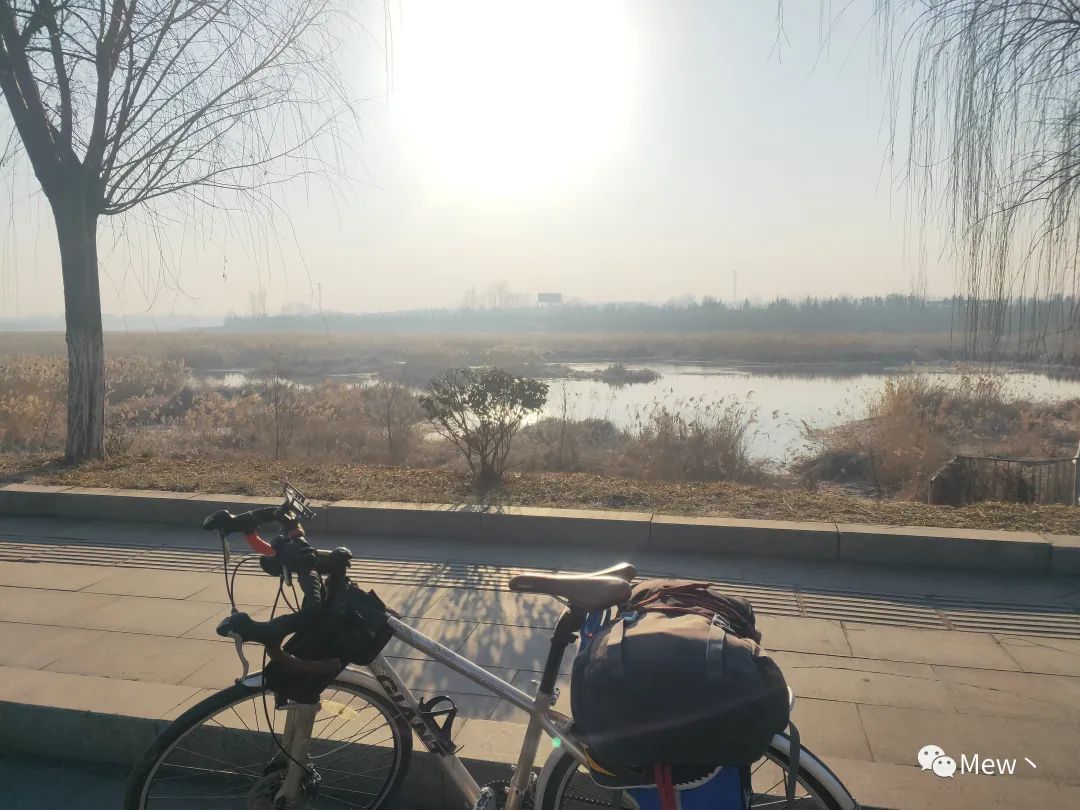 Returning to school this year can make up for the previous regret.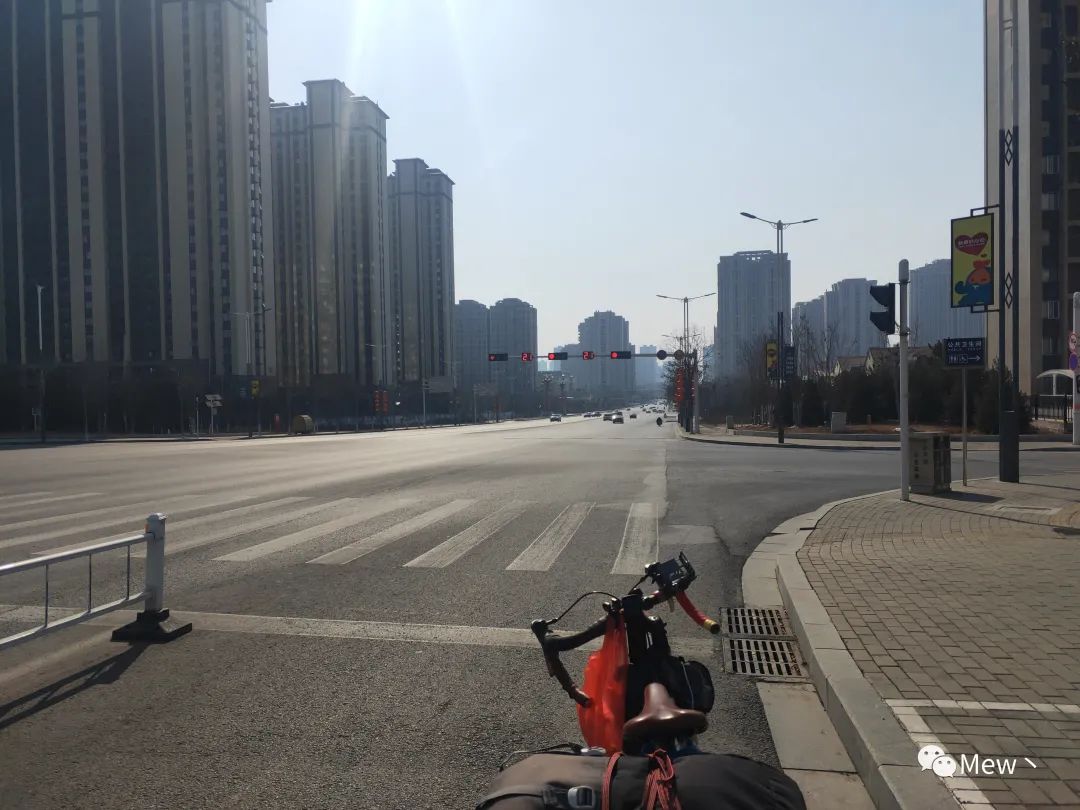 If you just want to see her earlier, you don't have to ride.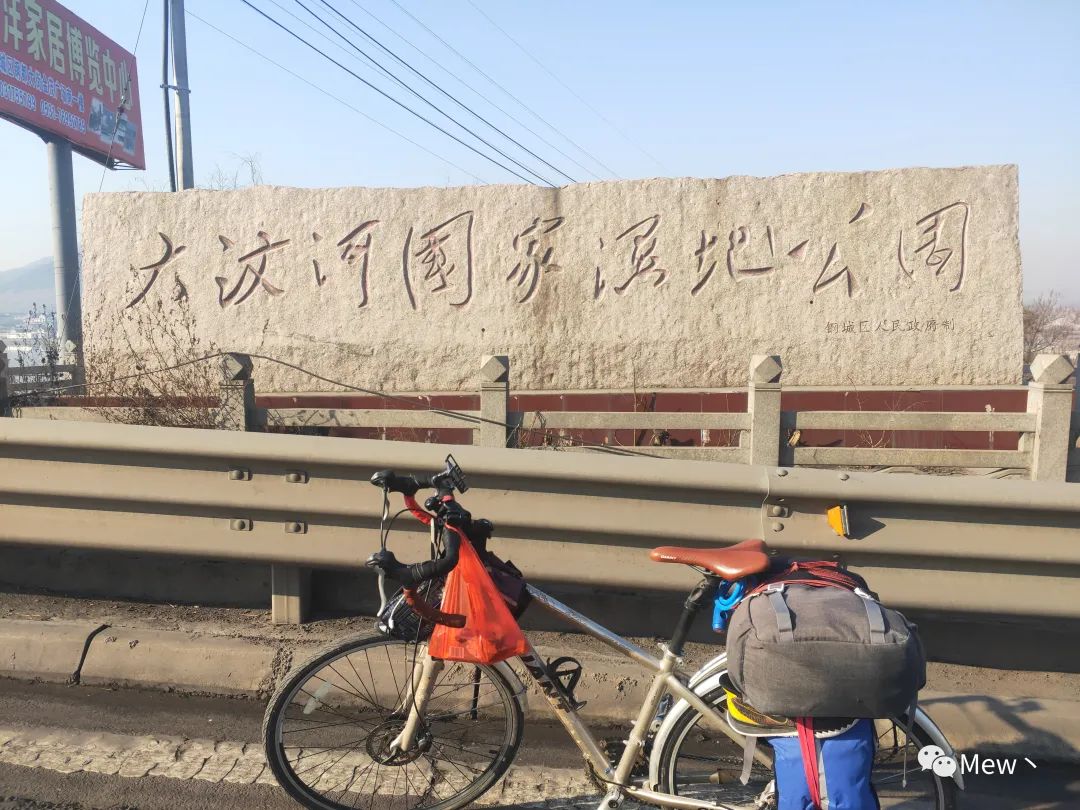 You can choose plane high-speed rail.
After meeting her, my heart has been floating on the clouds, but I still can't touch the distant starry sky.
There are many unknown secrets hidden in the vast Milky way.
There must be countless landscapes that have never been derived from the earth.
But now what I need is down-to-earth work and thinking back to nature.
The germination of a relationship must be rooted in the land under my feet.
Where does it come from, where does it go, flows eastward and never returns, or evaporates without a trace.
I opened the live broadcast for a while and then turned it off.
The bullet screen affected my thinking.
I couldn't distract myself from observing all the scenery around me.
I missed many people's joy of the new year and the sadness of flowers and plants in winter, and I couldn't think about the notices brought by the hardships.
Even, less time to miss.
So I decided to concentrate on riding tomorrow instead of live broadcasting.
Some people may not think about too many things during riding and take it as a way of physical exercise and spiritual relaxation.
I like riding alone and can think about things quietly.
Riding is like the flow of a dream, and the fresh and unknown pleasure shows my desire.
Especially when the body is extremely tired, the spirit tries to take off the disguise and show the deepest dark layer, which is the portrayal of always being aware of the truth of your heart.
Today's ass didn't hurt as expected, but only dinner has been eaten seriously in the past two days.
Few stores open the door during the Chinese New Year.
They have to eat some junk food for brunch.
They can't keep up with their physical strength.
The road fluctuates up and down again.
Climbing the slope is really torture.
If it is summer, the scenery along the way should be good, with mountains and water.
Yimeng fried chicken in the evening is not as delicious as Qingyang fried chicken.
Fried chicken yyds.
Other things, there seems to be nothing worth mentioning on the road.
I did such a thing today, hahaha.
See figure.
(add a word, this word is too common to shoot) find the highlights yourself.
Ha ha ha.
And this is also an answer to thinking? In the past, I often recorded the local customs and the appearance of the city.
This time I didn't pay attention, but the live broadcast distracted my attention, and the significance of riding lost more than half.
Today, on the way, I changed my mobile phone wallpaper into her picture.
Although I wondered if this behavior lacked politeness and made my own decisions without the permission of another person.
But all the time I want to see her uncontrollable desire and drive myself to do such selfish behavior.
Some people may think that some girls will be complacent, but it's just the naked mediocrity of ordinary people.
For people with self-esteem and self love, this is an offence.
On the contrary, I can't do something as noble as her.
Or maybe some people think that this is just the moral beautification of beauty in the eyes of lovers, but what attracted her from the beginning was not her appearance, although up to now, she is the best looking girl in the world.
Naturally, I also know that a person cannot fully place his feelings on another person.
A person's unparalleled feelings are more likely to be unheard of mental garbage for another person.
It's like watching a bad acting play with only a donkey barking on the stage.
Whatever.
I'm not bad.
"I like you, it has nothing to do with you" is a real donkey barking.
Love without desire is a wonderful means evolved by human reproduction needs.
Love without desire is anti human.
I like you, just want to have something to do with you.
Read the book, take a bath and get ready to rest.
By the way, it's a pity that I didn't go to the high school reunion today.
Although I can't go at home, if I have to entertain relatives at home today.
I miss this group of sb very much, and I can only see you next year.
Continue to refuel tomorrow.
Try to ride a little more.
I wish you all can become full-scale human beings in the New Year! See the figure below.
Ha ha ha..