The Chinese guy who rode two thousand kilometers to watch the World Cup: the biggest difficulty is loneliness, and he most expects Argentina
The Qatar World Cup is in full swing.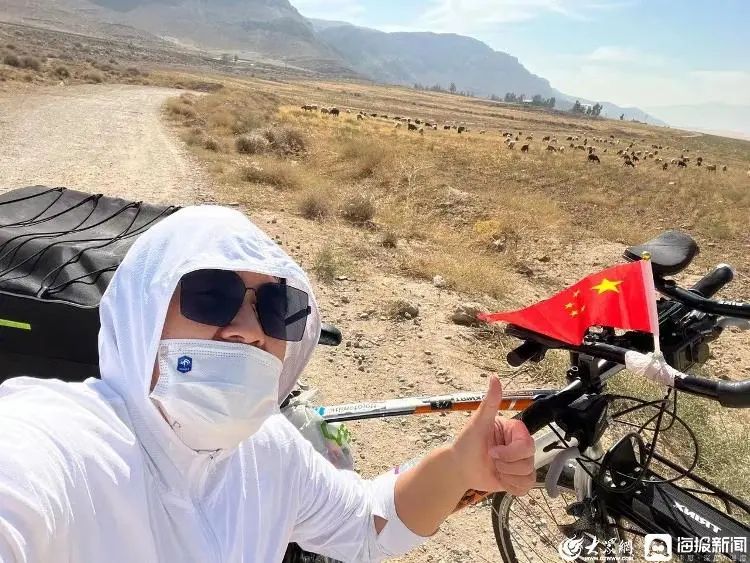 At 18:00 on November 22, Beijing time, Argentina welcomed the first group match of the World Cup, and Messi also welcomed the first show of the World Cup.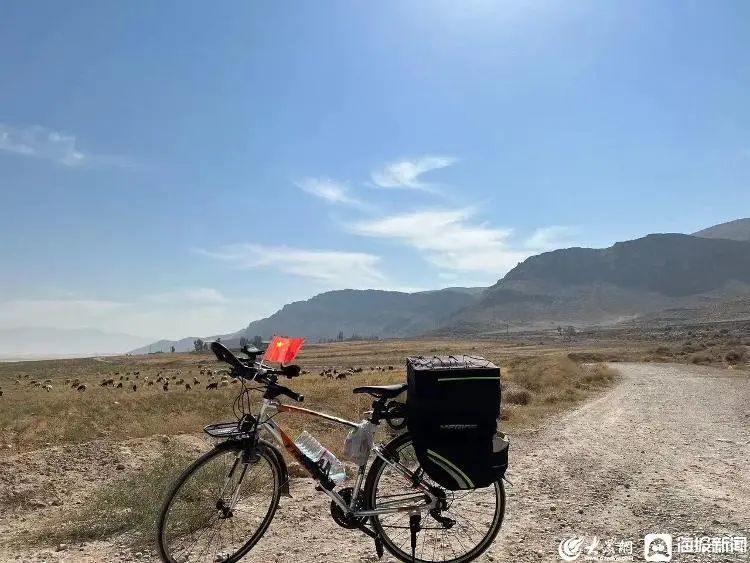 In order to witness the game, Shrek, a Chinese boy, has been waiting for three months.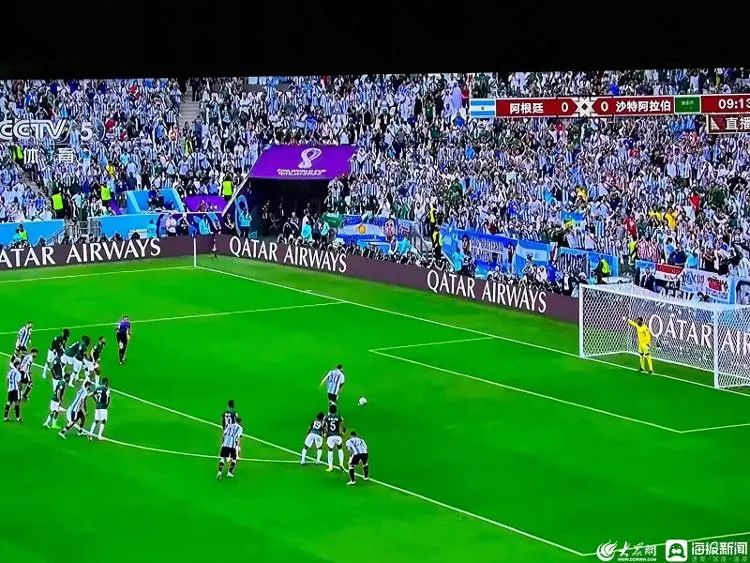 On November 22, in the first half of the World Cup group match between Argentina and Saudi Arabia, Messi hit a penalty kick and scored his first goal of the World Cup.
Three months ago, he set out from Beijing and finally arrived in Qatar by way of train, plane, hiking and cycling, spanning thousands of kilometers and crossing ten Central Asian countries.
Shrek, 24, has just worked for more than half a year.
In order to witness Messi's last World Cup trip, he chose to resign and started the journey alone with all his savings.
In fact, in order to adapt to the long and arduous journey, as early as August this year, Shrek had hiked 115 kilometers to Gubei Water Town in Beijing, and had also hiked 30 kilometers again as a test before departure.
At the end of August, Shrek officially set out from Beijing.
"Take a train to Chengdu, and then fly from Chengdu to Almaty, Kazakhstan.
Then take a ride and walk to Kyrgyzstan in the south, cross Uzbekistan in the west, and then continue to the west, to the border of Turkmenistan, then to Aktau on the Caspian Sea coast, and then across the Caspian Sea to Azerbaijan on the other side." In Azerbaijan, Shrek decided to ride to Qatar.
"Ride across the border between Iran and Azerbaijan, ride to the Persian Gulf, then take a boat to the United Arab Emirates, cross Saudi Arabia, and finally to Qatar." On November 19, Shrek finally arrived in Qatar.
On the way, Shrek not only met Messi fans who also chose to ride to watch the World Cup, but also watched Messi's training and friendly matches from a close distance.
At the same time, he also felt a lot of kindness from strangers.
"When I was in Iran, someone invited me to stay at his home and cook for me.
After I slept on the streets in Dubai, a Chinese elder brother who worked in the local area took me to his hotel apartment for a week and invited me to have a meal for a week." When Shrek asked why he chose the way to ride, Shrek told the reporter: "I have always liked Argentina and wanted to see Argentina win the championship.
I chose this way because I felt it was meaningless to fly around normally to watch the World Cup, so that I could be more involved in the World Cup.
Like all teams and players, I also worked hard together." In addition to the love of football and Messi, there is also the dream that originated from Shrek's childhood.
"I had the idea of cycling in high school and wanted to try it, but I haven't done it for so many years." Shrek roughly estimated that he had cycled more than 2000 kilometers on this journey.
Shrek told the reporter that his family did not support or even oppose his trip, but because he planned ahead of time and bought tickets, he finally made it.
"I almost finished it in advance, and then I told them." In fact, Shrek made a budget for his trip before he left.
"Because I have just graduated from school, I have only worked for about half a year and saved nearly 60000 yuan.
I intend to use this money as my budget for the whole trip." Shrek has cycled a total of more than 2000 kilometers on this trip.
Due to the high consumption level in Qatar, Shrek, with a limited budget, has also encountered considerable difficulties.
"I don't have a place to live in Qatar now.
I've been sleeping in the streets for the past two days, sometimes at the airport." Shrek said that in fact, the greatest difficulty encountered in the whole process was loneliness.
"When you are alone, you will feel helpless.
There are few Chinese people in Central Asia and few people you meet.
I am basically alone.
I am always on my way, facing difficulties alone.
When you are alone, you will feel lonely in a strange environment." Shrek remembered that when he arrived in Dubai, his mood once collapsed.
"All of a sudden, I broke down.
I was alone at the airport and cried in the toilet for more than an hour." Shrek also had the idea of breaking off the journey to return home, but finally decided to stick to it.
"The road you choose should be finished even if you kneel down." Shrek said that he planned to return to China after the World Cup.
What he expected most was that Argentina could enter the final and win the championship.
Article | Zhang Wen and Lv Le (The content of this article comes from the poster news of www.volks.com.cn.
For disclosure and cooperation, please send information to the backstage of three official account,.