Riding is a wonderful skill, and stability is the first
What is the most important thing about riding a motorcycle? High speed? Ultimate bending? In fact, it's not safe and stable.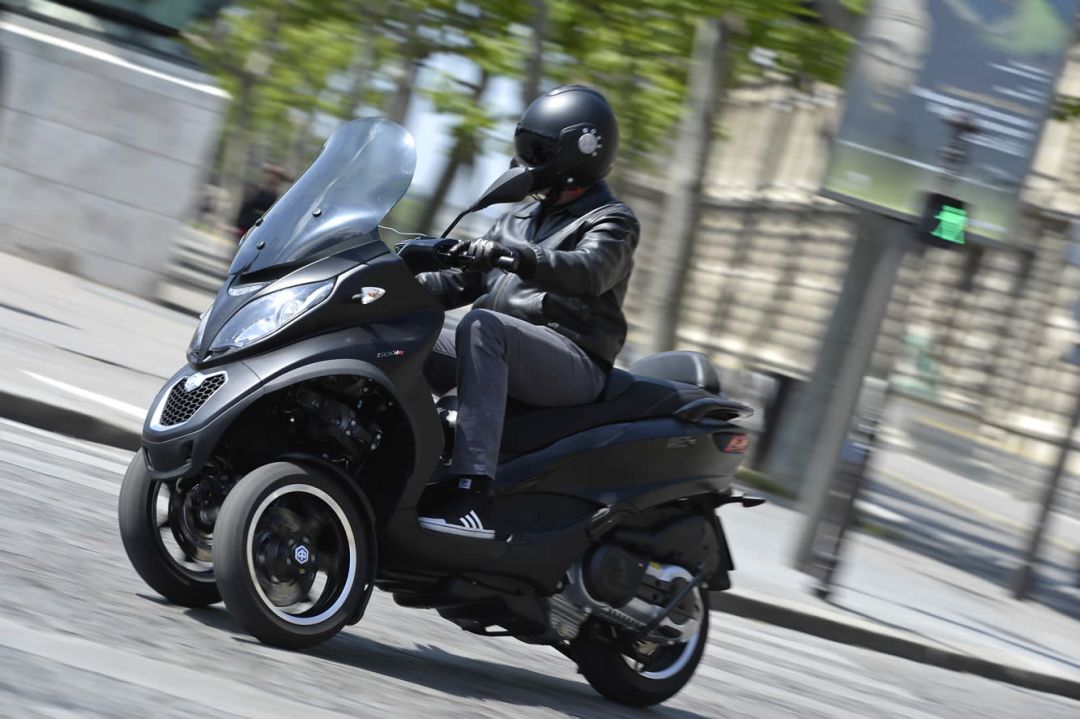 Enjoying the fun of driving is the foundation of riding! It has one more wheel than two wheeled motorcycles, and is laid out in the way of 2 rear 1.
With the support of ingenious suspension mechanism, MP3 series inverted three wheeled motorcycles perfectly combine stability and control fun to create a unique driving experience.
Piaggio mp3500hpe sport has three brake discs, of which two 258mm discs are installed on the front wheel, and 240mm single disc is equipped on the rear wheel, "three discs together" to provide stronger braking force.
Moreover, because MP3 adopts a unique three wheel structure, the front wheel has two 110 / 70 tires and the rear wheel has a 140 / 70 tire, which has a larger grip area.
Therefore, it can better bite the ground and keep the car body stable during braking.
ABS + ASR combined with the front suspension locking system makes you feel at ease no matter driving or stopping.
Led split tail light, two-way extension, improve effective identification and make riding safer.
Piaggio mp3500hpe# sport uses a high-performance single cylinder water-cooled engine to produce 32.5kw maximum power at 7750 rpm and 47.5n at 5500 rpm · Meters of maximum torque, providing a strong power experience for the knight.
Piaggio mp3500hpe# Sport Retail Price: from 116000 yuan, the main technical parameters list makes you extraordinary in the ordinary traffic flow.
New mobile aesthetics, all in Piaggio! Product description, configuration, pictures and videos are for reference only.
Please refer to the real object in the store for specific models and configurations-.