Riding, camping, slide, flower appreciation… This good place hidden in Xiangcheng is worth going to~barbecue!
Autumn is a good day to travel.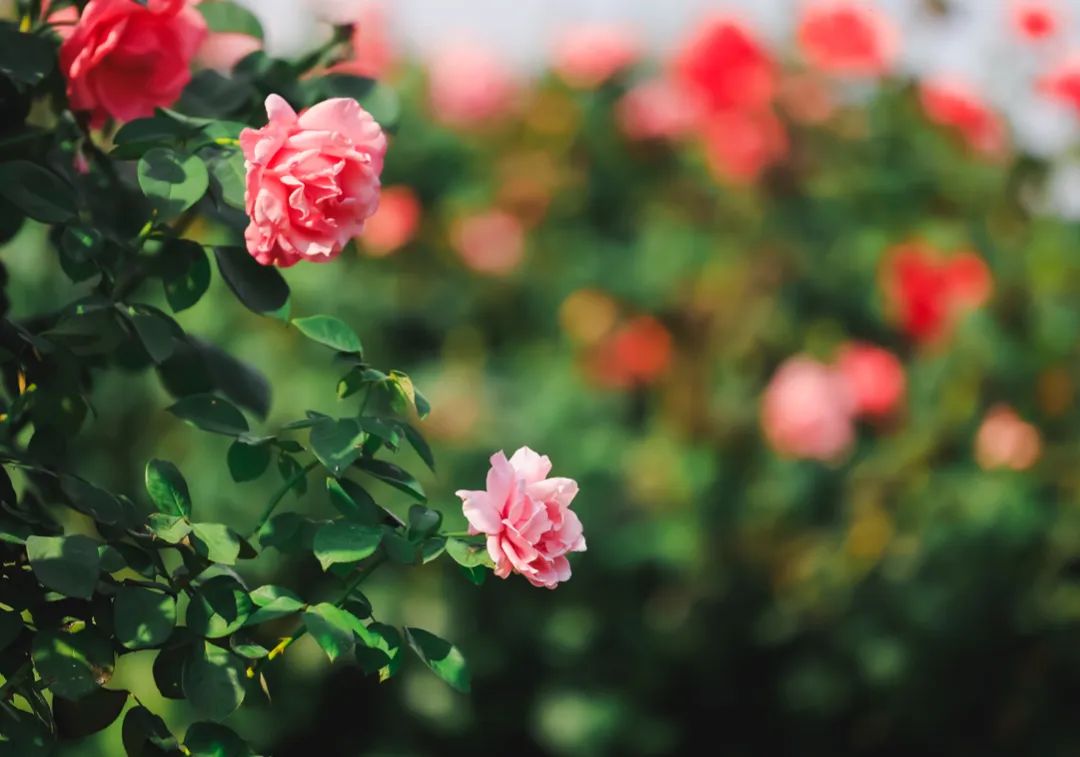 How busy are the tents on the lawn of Yangcheng Lake, Tianhu Lake and the park at the weekend? Today, I'll take you to another place with a good treasure.
You can ride, camp, slide, enjoy flowers and barbecue.
Key points: Leisure New Year Pass users can enter the park free of charge! "Every time the flowers are new, they are half east wind and half dust.
Only these flowers can bloom endlessly, and they often take up four seasons of spring." It is said that the Chinese rose in Shengze Lake Rose Garden is the best in this season! Colorful and beautiful, it attracts many tourists to enjoy the flowers! The rose, known as the queen of flowers, has a beautiful flower appearance.
Its flowering period is long and its fragrance is rich.
The natural flowering period is from May to November.
One of the roses has not withered, but the other has blossomed on its branches from spring to winter, The moon is in full bloom, so people affectionately call it "moonlight red" Walking in the rose garden, large areas of rose flowers try to bloom in the most beautiful way.
Red, yellow and pink paint a beautiful picture of prosperity like smoke.
You can smell the refreshing fragrance of flowers from a long distance.
This scene of competition not only fascinates Shengze Lake, but also fascinates visitors to Shengze Lake Rose Garden who stroll along the circular footpath and unconsciously walk to the Throwing Frisbee Base as one of the hottest sports nowadays At the edge of Shengze Lake, with the Chinese rose flowers, you can throw arcs, jump and run with sweat to decompress the exercise and make many new friends with the same goals.
After the exercise, it's time to replenish your strength.
Now, the barbecue rack is ready for you to fire! The smoky roasted oysters and cumin flavored mutton kebabs…
In the barbecue Jianghu, diners come and go but meat is the eternal protagonist.
A few dishes of barbecue, a few bottles of drinks and a circle of friends sit around the stove and enjoy the pleasant breeze by the Shengze Lake.
The sad mood of the distant high-rise building and the blue sky forming an open heart has been melted into the hot here one by one, You can relax and breathe freely without interference [Tips] Name: Shengze Lake Rose Garden Address: No.
2, Shengzedang Road, Taiping Street, Suzhou, Jiangsu Province Opening hours: 08:30-17:00, 16:30 Stop entering the park and enter the scenic area.
You need to check the 48 hour nucleic acid negative report and meet the local epidemic prevention and control requirements.
Red and yellow health code tourists will not be accepted in the scenic area.
Entrance.