Ride 60 miles to see the good village
Ride 60 miles to see the good village — Huzhou Elderly Sports Association Cycling Branch visited Ge Ting and Lu Minglong.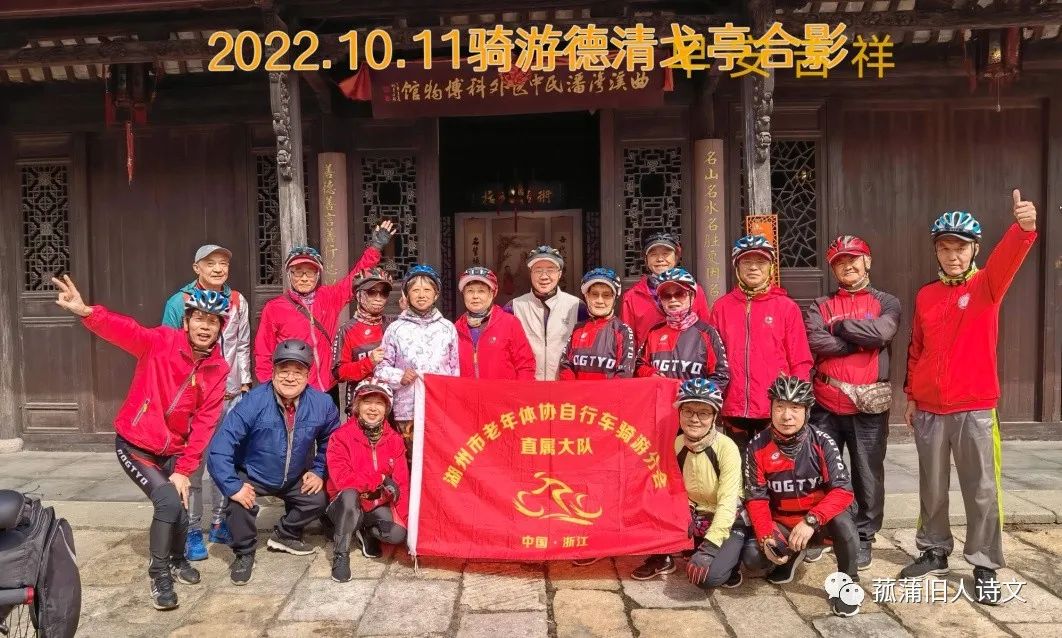 "Silver saddles shine on white horses, and rustle like meteors." This is a poem in Li Bai's "A Hero's Journey".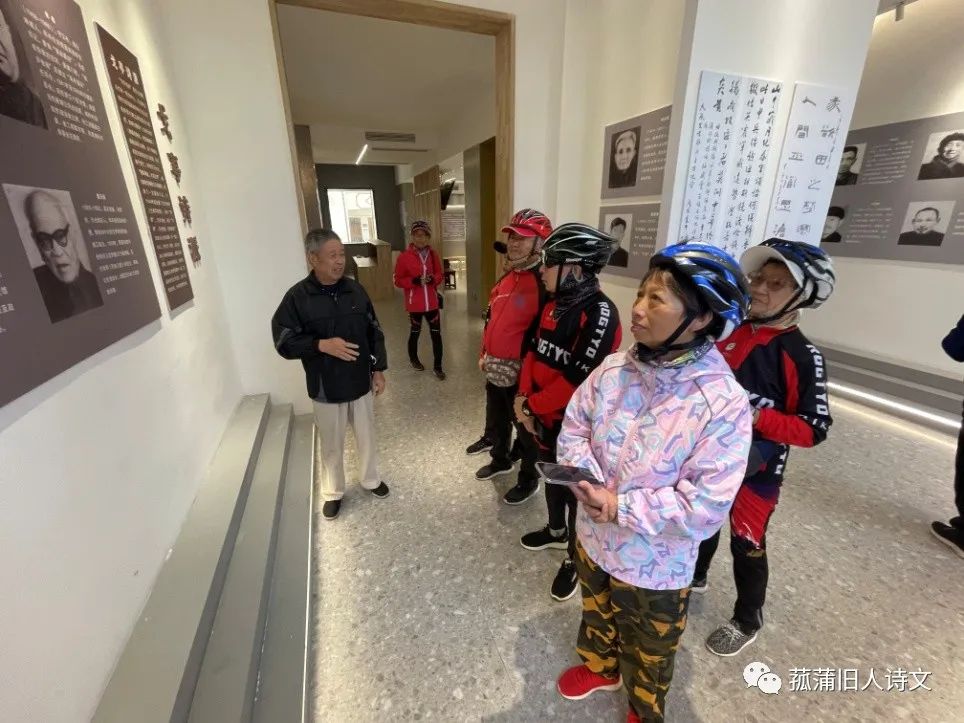 It seems not too bad to describe the knights in the team directly under Huzhou Elderly Sports Association Cycling Branch.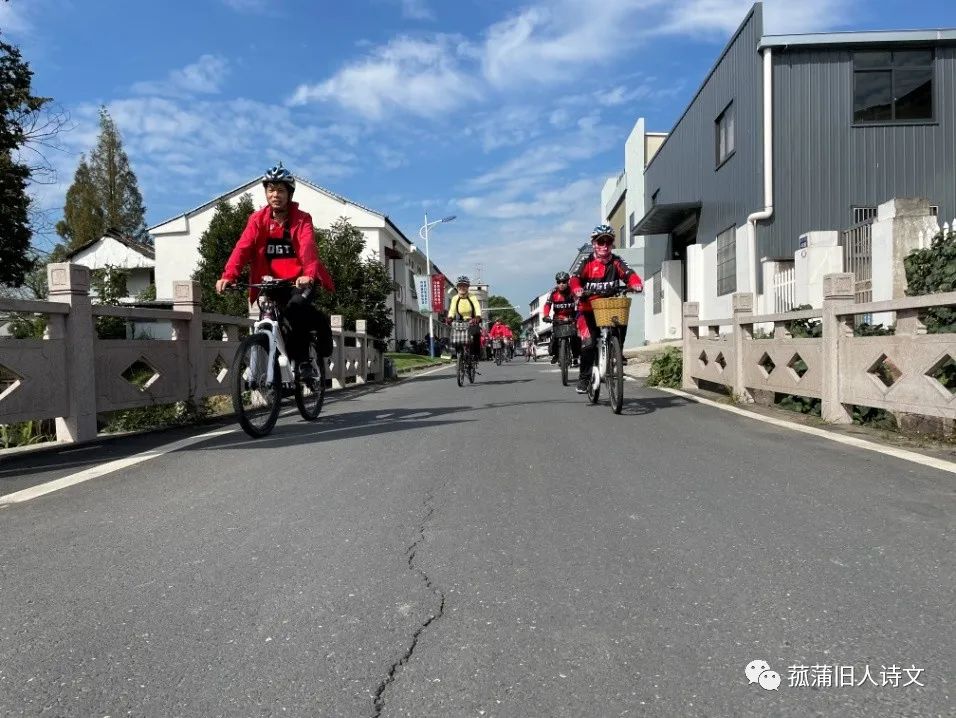 At about 7:00 a.m.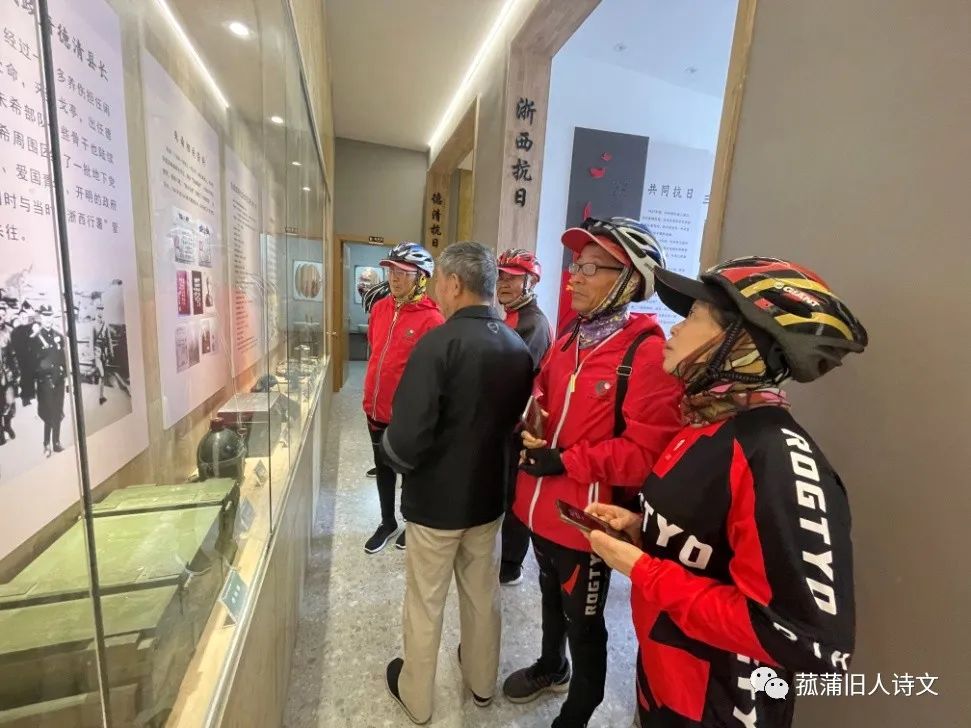 on October 11, the 18 riders of the team set out from Huzhou on their beloved iron horses, like the "Eighteen Flying Clouds" in the golden pen, galloping like a tiger.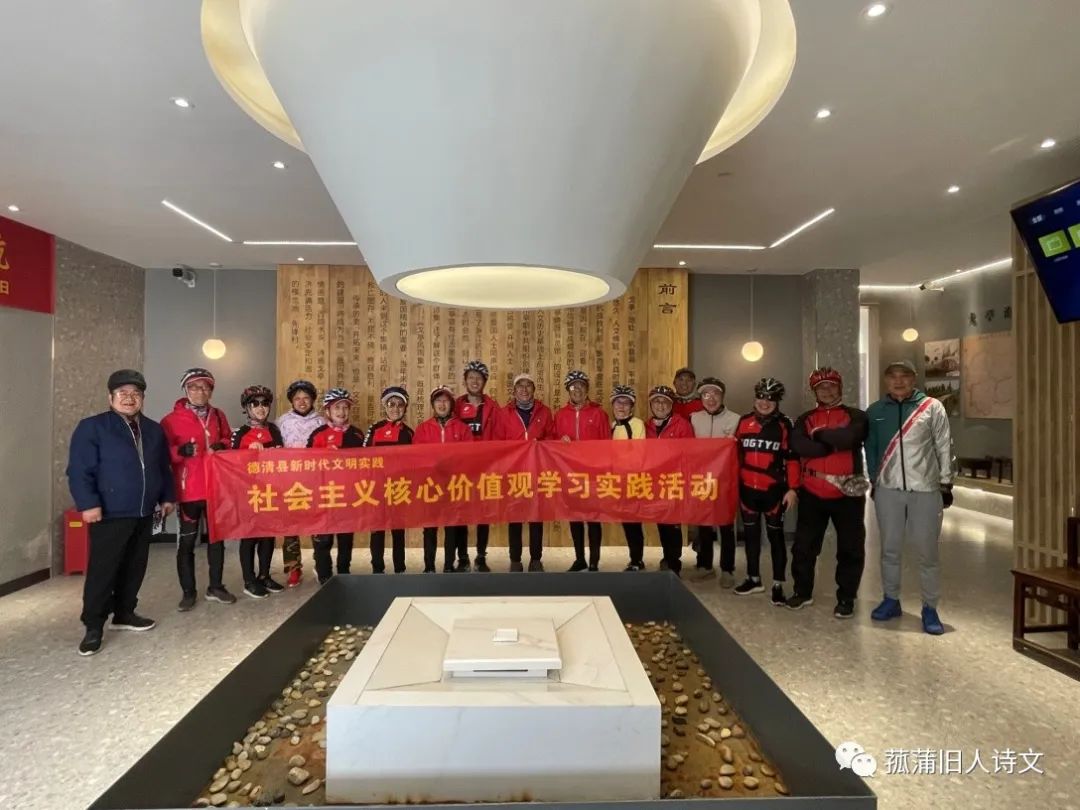 They traveled south for about 2 hours, and came to their destination, Geting Village, Zhongguan Town, to visit the "Geting Poetic School Exhibition Hall" here.
Lou Liyan, member of the General Branch of Geting Village, and Yang Xinzhang, former principal of Geting Central School, received the visitors.
Yang Xinzhang introduced the general situation of Ge Ting Village to the visitors in turn, led them to visit the entire venue, and explained Ge Ting's history, Ge Ting's poetic school, Ge Ting's anti Japanese war, Zhu Xi's troops, "Ge Ting's Collection of Storms", as well as the original intention and process of building the pavilion.
Everyone admired Ge Ting's anti Japanese history and anti Japanese culture, and admired the anti Japanese patriotism of the poets who "used pen instead of knife".
Ms.
Pan Yue'e, the cycling team, said that they often passed by Ge Ting during their cycling activities, but did not expect that Ge Ting had such rich historical and cultural heritage.
After seeing Mr.
Lu Minglong's article "Package a Bus to Ge Ting" and the pictures of the activity this time, I was immediately curious about the mysterious village of Ge Ting, so I made an appointment with him to find out.
The team also visited the Geting Old Street and Quxi Village "Quxiwan Pan's Traditional Chinese Medicine Museum".
When they learned that the European style small western-style buildings along the river and the Chinese style "seven room head" brick and wood structure old houses in the two buildings with different styles originally belonged to the Pan's family in Quxiwan, they felt it was unthinkable.
When they learned that this is the ancestral home of Pan Ding, Pan Xu, Pan Shenfu, Pan Chunlin, Pan Jianqing and many other famous doctors in northern Zhejiang for nearly three hundred years, they all gave their thumbs up heartily.
Due to time constraints, the nearby Qianjiatan, Huishan Pagoda, Qingfu Temple and other scenic spots have not yet arrived.
"It's a worthwhile trip! Let's wait for the next time and ask more people to come," said Ms.
Pan Yue'e.
The members of Huzhou Elderly Cycling Brigade who participated in this activity are a group of very energetic athletes.
Although their average age is close to 70 years old, due to long-term cycling exercise, they are in a good mood and in good health, and usually have very few colds.
Some of them even rode all the way to Beijing.
"Don't worry about the late days, but the sky is still full because of the rosy clouds".
The elderly are happy, the elderly have their own way, and use full spirit to welcome the rising and setting of the sun every day.
No matter whether it is rainy or sunny, it is a good scenery along the way, and how full and meaningful life! October 11, 2022..