PBL parent-child project of cycling around Shanghai Binhai | what is the Binhai of Shanghai? How to build Shanghai Binhai City reception
The background of the project is "many Shanghainese feel that they can't see the sea and enjoy the fun of the sea near the sea." Xu Xiaoliang, deputy to the Shanghai Municipal People's Congress, admitted that Shanghai, as a popular tourist destination and rich in marine resources, started late in building coastal tourism and vacation destinations, with a large vacancy.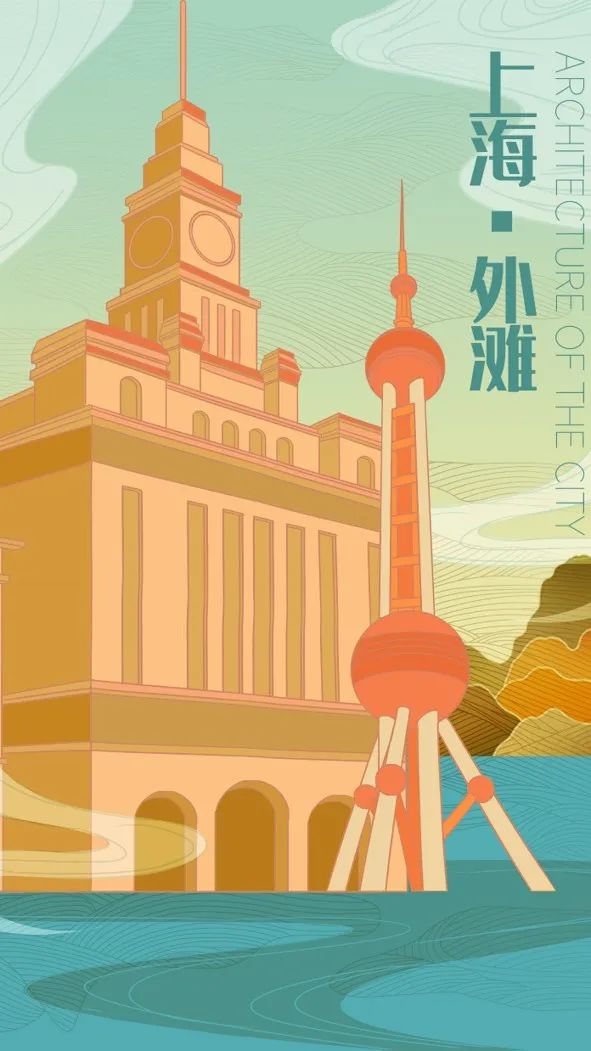 Compared with the world-famous coastal cities, there is still much room for development.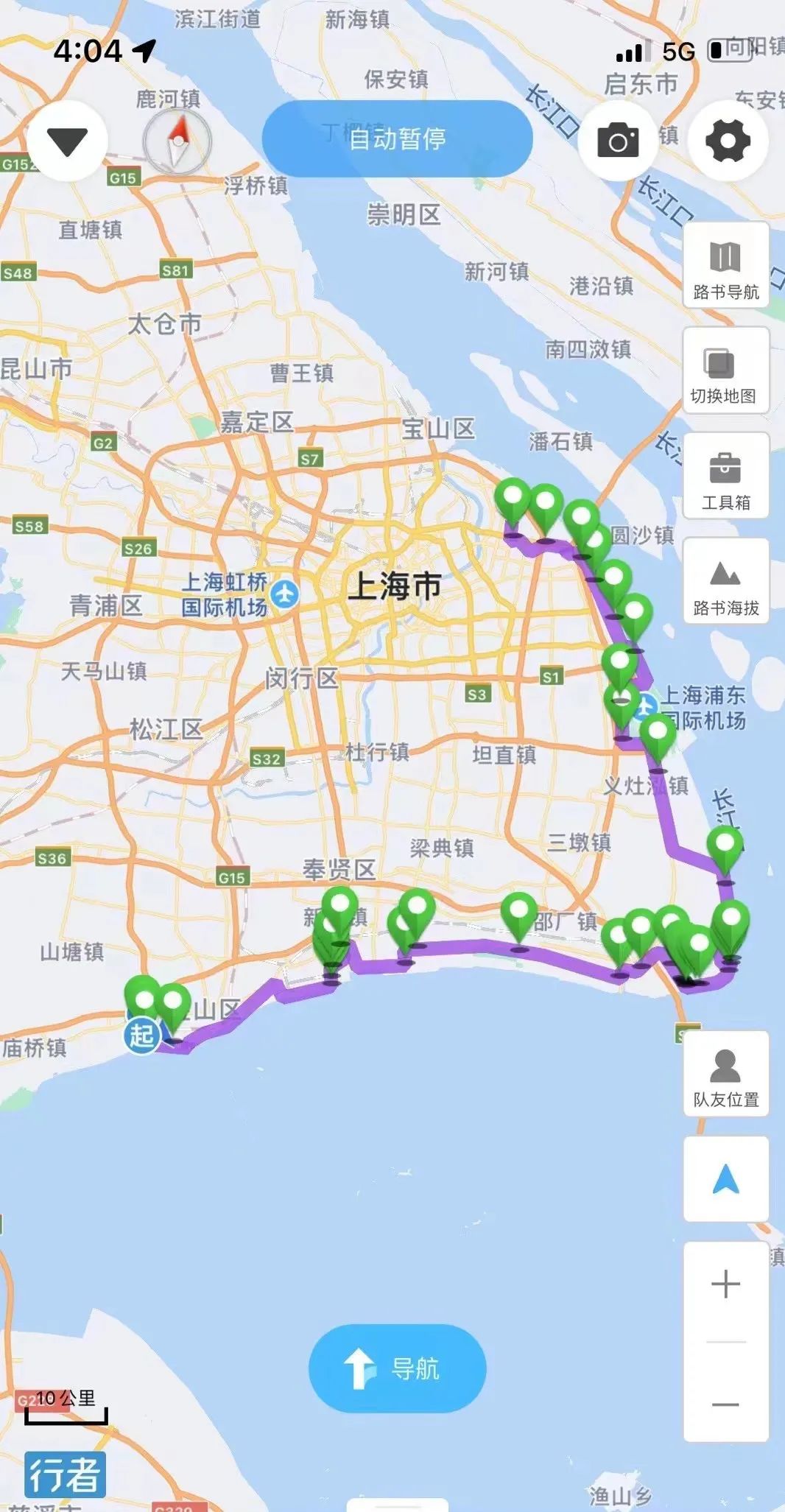 What is the coastal area of Shanghai? Why doesn't anyone come to Shanghai to see the sea? How to build Shanghai coastal tourism? The task of the project is to ride and inspect the coastal coastline around Shanghai and think from the perspective of the future: how to build a reception hall of Shanghai's coastal city? Itinerary date itinerary content cycling arrangement accommodation arrangement February 5 10:00 ~ 18:30 urban area – Pudong New Area 30-50km Lingang February 6 9:30 ~ 18:30 Jinshan Fengxian Pudong New Area 50-80km (in two groups) Lingang February 7 9:30 ~ 17:00 Pudong New Area – urban area 30-50km / starting and ending point gathering place spring and Autumn International Building, No.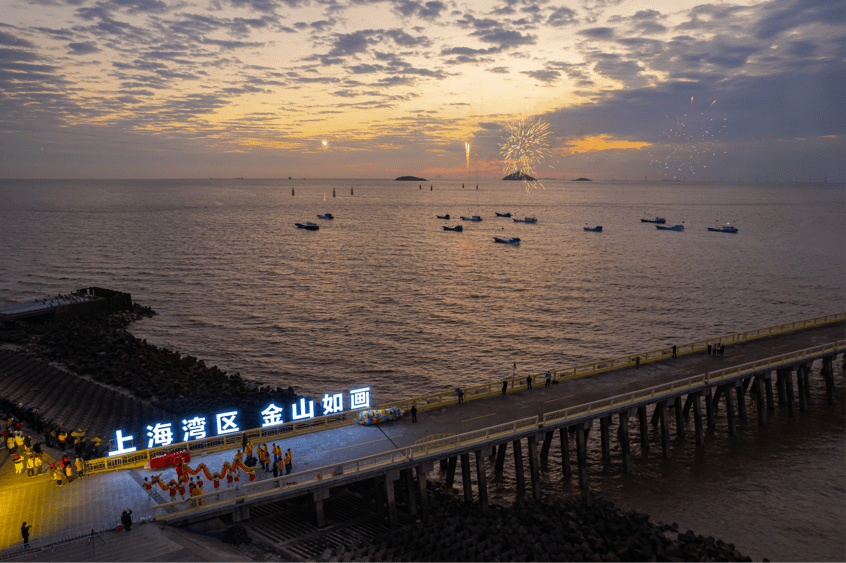 699 Zhaohua Road, Changning District (close to Yan'an west road subway station) if you need to stop, Please inform teenagers in advance: 12-19 years old adults: 20-55 years old to participate in the instructions.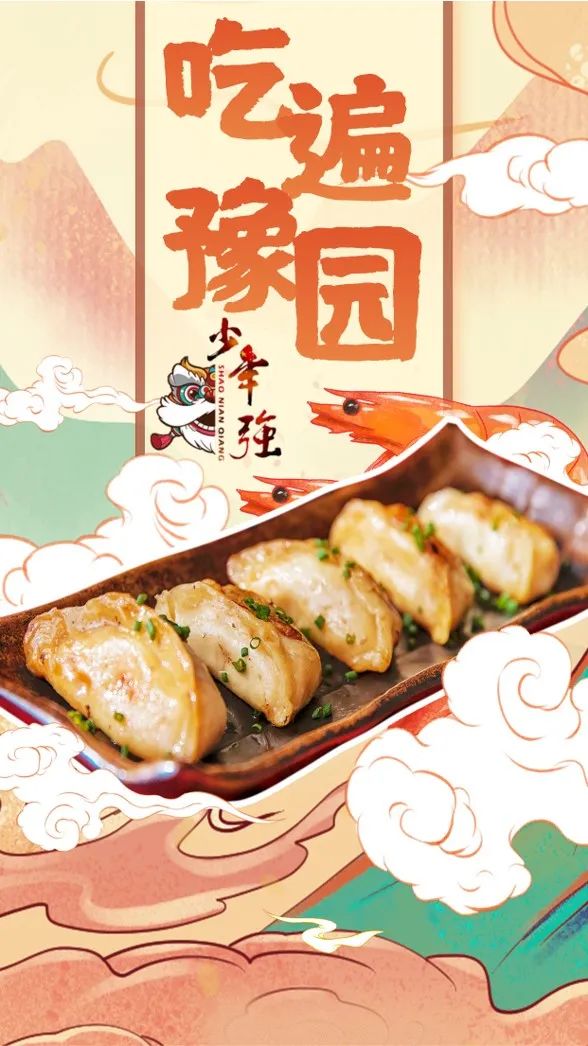 It is required to bring their own bicycles, helmets, gloves, mobile phones, install two-step outdoor assistants, walkers and other motion track apps, and negotiate to determine the investigation route, Implement in groups.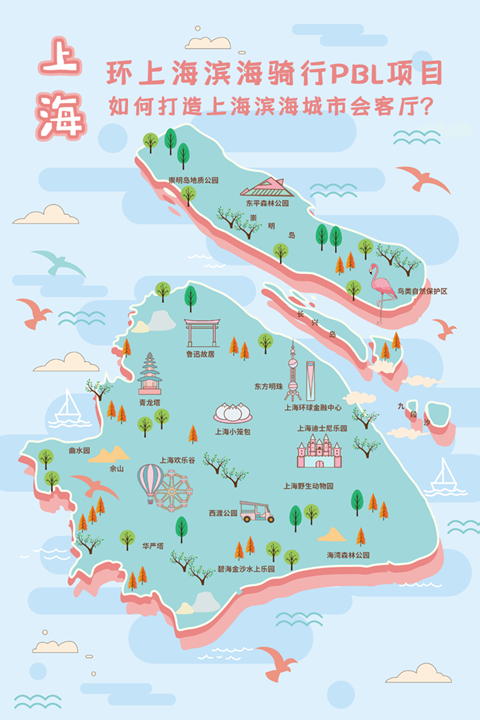 Each group is required to output the investigation report and proposal.
The report is in unlimited forms (posters, photos and videos).
The report will be published in online media and cycling circle media.
Service support groups of 1, 2-4 people will be arranged.
Each group will arrange riding team leader teachers.
2.
Arrange support vehicles.
3.
Provide supplies and meals along the way.
4.
Arrange photographers.
Take photos along the way.
5.
Arrange meeting rooms and pre trip discussions.
6 Arrange unified accommodation (one room for two people, chain brand hotel) PBL project implementation steps 1.
Discuss at the meeting and formulate the research plan 2.
Ride in groups and get familiar with each other 3.
Ride in groups and carry out the research 4.
Record the data, edit and sort out 5.
Release the report [registration] this activity is a charging item, which can be participated after pre registration and secondary confirmation.
In case of bad weather, the cost of coordinating the extension date three days in advance is 1280 yuan / person.
The cost of more than three people signing up can be reduced to 980 yuan / person.
The cost includes: materials, accommodation, insurance, security car, certificate, medal, supply and meal, team leader service fee, etc.
if the organizer needs to coordinate the arrangement of bicycle rental, please place an order and make remarks.
[regulations on withdrawal and change] the withdrawal and change can be made free of charge more than 2 days in advance, and the withdrawal fee on the same day will not be refunded.
Project basic information card (project objective) project basic information card age youth group (12-19 years old) adult group (20-55 years old) knowledge field planning, economy, culture, sports and geography core driving problems how to build a reception hall in Shanghai's coastal city? Total class hours: 3-day scale, 2-4 person group, course objectives, project achievements, individual achievements: report on cycling around Binhai, team achievements: presentation of investigation report and proposal achievements, introduce knowledge objectives to citizens or tourists on activities and the Internet, learn knowledge abilities such as cycling, geography and planning, objectives, team cooperation ability (decision-making and division of labor), group communication ability, design creativity, Planning and design ability PBL project prepares materials for inspectors, bicycles and riding equipment, notebooks, pens, mobile phones, track apps, maps, preparation of coaches: coaches, team leaders, photography, logistics, student teacher ratio (4:1) project sponsor: Wu Liang (brother Liang) activity forecast name QR code background introduction "Marathon self riding" is the abbreviation of "marathon cycling conference", It is a marathon in the bicycle industry.
The whole riding distance is 10 times that of a marathon, i.e.
421.95 kilometers.
It is required to be completed within 24 hours.
On September 1, 2007, the first session of horse riding was held.
50 cyclists rode from Shanghai to Huangshan.
So far, the "horse riding" has been held for 15 consecutive years.
Horse riding spirit: extreme riding, teamwork, self challenge and connecting nature.
Horse riding slogan: be your own hero.
Horse riding encourages long-distance endurance, self challenge and finishing spirit, and weakens racing speed.
 .