[October 16] [Beginner Cycling] A hundred miles in autumn, a landscape gallery
Hiking is not equal to outing.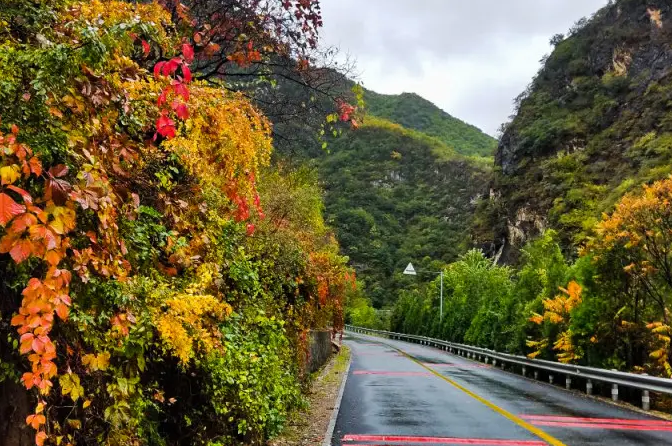 Sweating and panting are common during hiking.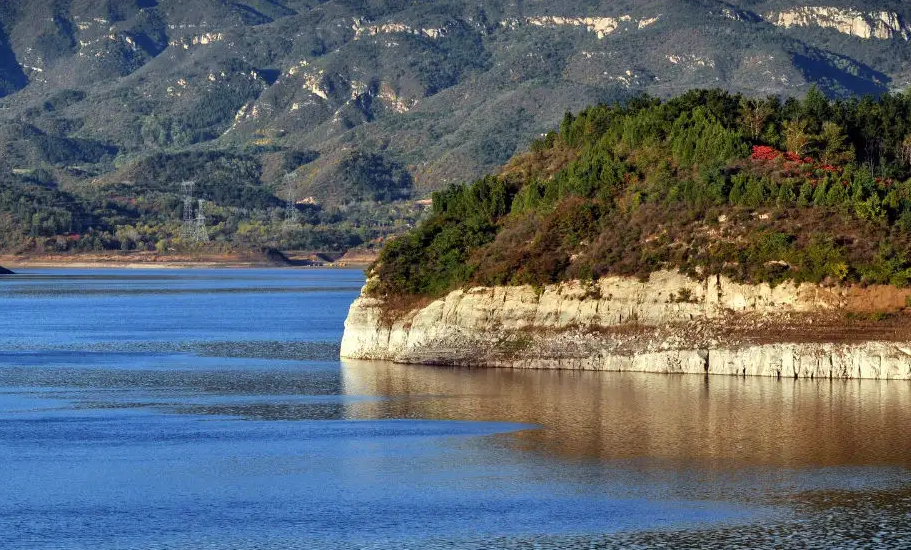 Walking on wild roads, drilling trees and using limbs together are routine operations.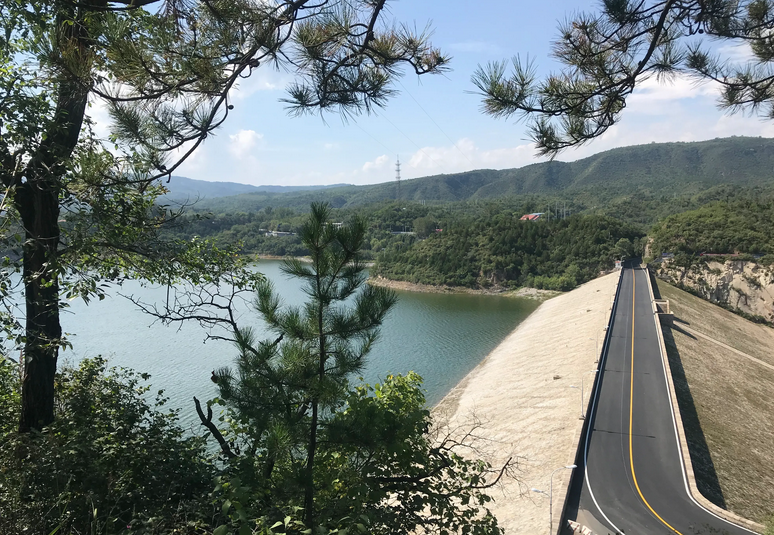 Participants are required to have certain physical quality and perseverance.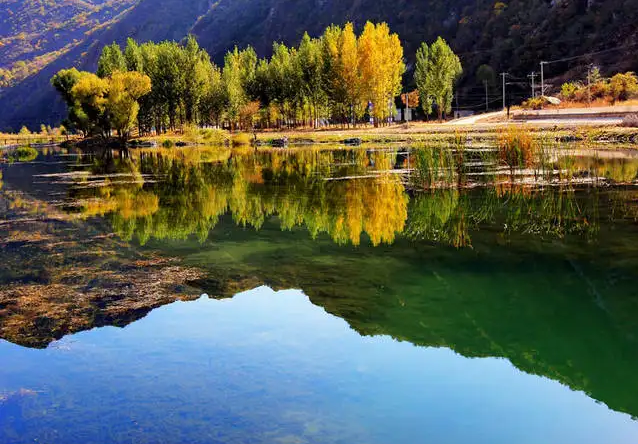 On the other hand, during the hiking, teammates need to help each other, and participants need to have a certain collective consciousness.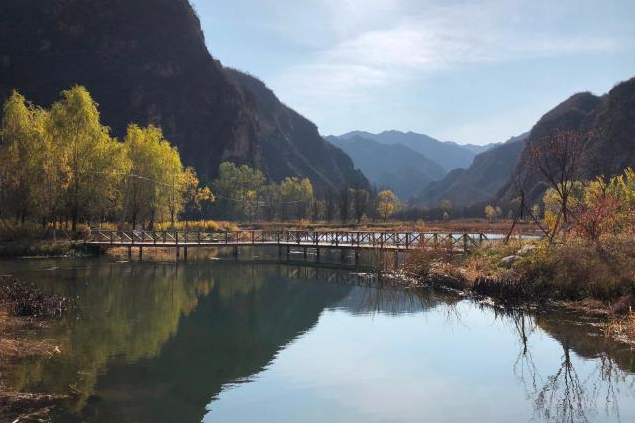 It is said that people who have never hiked have only two possibilities after the first hike, either they will love hiking or they will never walk again.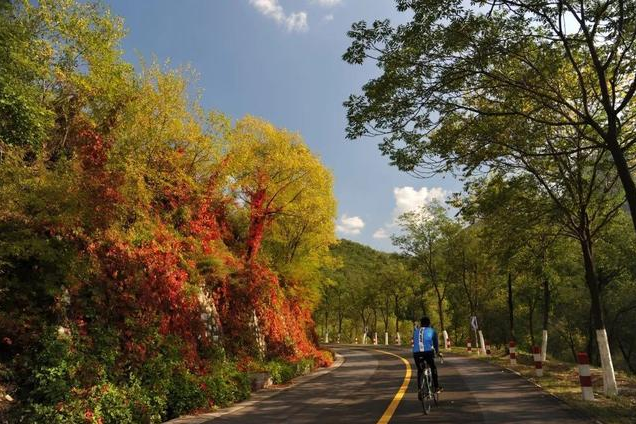 New comers must see! Located in Qianjiadian Park of Yanqing World Geological Park, Baili Landscape Gallery Scenic Area is the core area of Yanqing Ecological Conservation Area.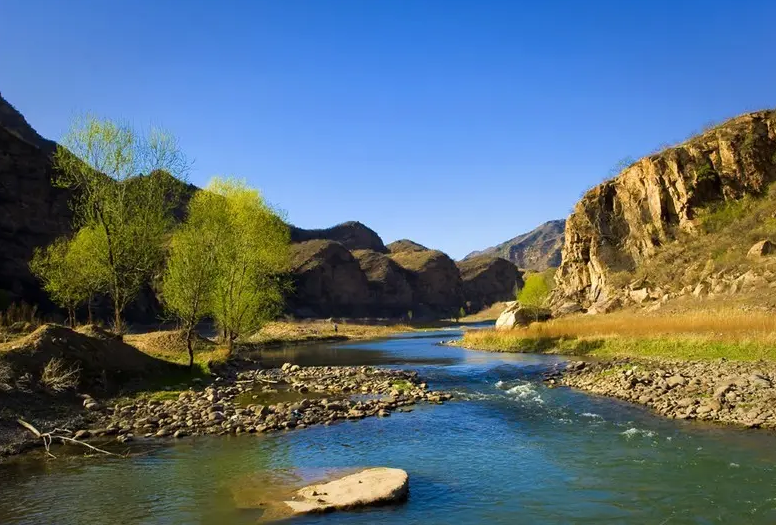 The Baili Landscape Gallery starts from Baihebao Reservoir in the west and ends at Dishui Lake Scenic Area in the east.
It involves 112 li of riverside loop, so it is named.
The beautiful White River Valley and the magnificent Heihe River Valley are home to magical silicified wood clusters, majestic waterfalls and mysterious Wulong Valley.
The picturesque scenery of the four seasons makes them an ideal place for leisure and vacation.
▲ In spring, the video of Baili Gallery riding on three mountains starts from Chaoyang Temple and turns back to Baihebao Reservoir.
The whole journey is 50km, climbing 150m and descending 150m, which belongs to primary intensity riding.
[Shoes]: Do not wear high-heeled shoes.
[Clothing]: Three layer rule for outdoor dressing: sweat wicking+warmth preservation+wind protection, comfort and convenience for sports.
Skirt is prohibited.
[Replenishment]: water, a lunch on the road (can be properly spoiled), accompanying supplies (chocolate, raisins, beef jerky, energy glue, salt pills, etc.), and functional drinks (necessary for high-intensity, night climbing and other activities).
[Others]: When the temperature is low, be sure to bring a piece of warm clothes for standby, and prepare gloves, hats and other warm tools; Pay attention to sun protection when the temperature is high.
Rainponchos must be prepared in the rainy season (all activities of a powerful country on foot are rain or shine without special emphasis).
1.
On the day of the activity, check Health Treasure and 72 hour nucleic acid test negative certificate, and you can't participate in this activity without any one.
2.
Please take good care of the bike in this rental, and make compensation according to the price if it is damaged.
There will be a simple training before riding.
Those who have not ridden a variable-speed mountain bike can only apply if they can ride a bike (even sharing a bike), and their height must be above 155cm.
3.
Riding rules: (1) Be sure to check the vehicle condition before riding, and wear helmet throughout the ride; (2) During riding, keep a column, keep a distance between two vehicles, and ride in an orderly manner.
Do not overtake randomly, do not parallel, and do not exceed the leader; (3) Observe the traffic rules during riding, hold the handle with both hands, and brake slowly to prevent rear collision; (4) Obey the leader's arrangement during riding.
It is forbidden to fly alone or leave the organization.
4.
All activities of strengthening the country on foot have a certain intensity and risk.
For members who have difficulties in completing the whole journey, the leader has the right to arrange them to retreat nearby or on the same route for safety reasons.
All activities of Hiking Power are for people aged 16-60, 8-16, and over 60 who want to register for the activity must inform the leader in advance for review, and the leader has the right to select members.
Precautions for outdoor hiking in autumn and winter: 7:20 On the side of Exit B of Haidian Huangzhuang Station of Metro Line 4/10, take the bus to Chaoyang Temple, and the bus will start immediately when it arrives.
The latecomers will not be late.
Those who are late will be deemed to have voluntarily given up participating in the activity; 10: 00 Arrive at Chaoyang Temple, pick up the rental car, and the team leader will conduct a simple training, lead everyone to warm up, and then start riding in an orderly manner; 12: 00 Select a place for a brief road meal (bring your own food and drink); 16: 00 Return to Chaoyang Temple, return vehicles, and take a bus back; 18: Arrive at Huangzhuang, Haidian, and the activity is dismissed.
[Leader]: Maomao [Handstand frequency]: 430.430 [Prompt]: The big project remains unchanged, but it is only about time.
The activity process may be temporarily adjusted according to the specific situation on site, such as the number of team members, physical condition of team members, real-time weather changes, road conditions, fire prevention, epidemic prevention, and local scenery.
Once the event takes place, it will be rain or shine.
Three peaks, 228 yuan/person [including]: 1.
Bus fare related to the trip; 2.
Bicycle rental (Merida mountain bike+helmet); 3.
Event planning and organization fees, team leader fees; 4.
Insurance: One day outdoor insurance will be given as a gift.
Please fill in your identity information correctly when registering.
Ping An Insurance covers all activities of Tuqiang, with the leader's liability insurance coverage of 800000 yuan and the club's liability insurance coverage of 6 million yuan.
[The fee does not include]: 1.
Taxi fees incurred due to personal reasons or change of itinerary shall be borne by oneself; 2.
In case of any damage to the leased vehicles and equipment, it shall be borne by itself.
3.
If the itinerary is affected due to fire prevention, epidemic prevention and other reasons and the route is changed to enter from the scenic spot, or the ticket needs to be supplemented, or the mountain entrance fee or cleaning fee needs to be charged, the fee is AA; 4.
Any expenses other than those included in the expenses shall be AA according to the actual situation.
In case of an accident, Hiking Power will only assist in insurance claim settlement, and the deductible part and additional expenses of the insurance company shall be borne by the individual.
Please know before registration.
[Refund description]: If you want to cancel the registration, you can apply in the applet.
There will be no refund after 18:00 two days before the event.
You can find a replacement.
If the event is cancelled for less than 20 people, the expenses will be returned.
Click the applet below to register.
The QR code of the activity group is displayed on the pop-up page after registration.
Please save the QR code.