Li county a Yu cycling China Diary: Ningxia second night
The following two videos are a Yu's recent journey from Yunnan to Guizhou.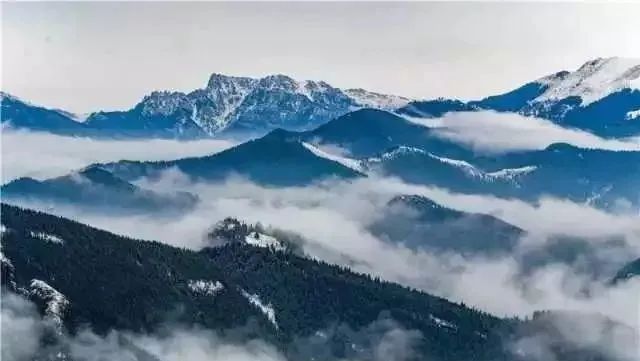 Below is a series of his riding diary seven years ago.
Ningxia eryewen / a Yu, May 9, 2015, March 21, 10-27 degrees, sunny, slightly polluted, waiting for a thunderstorm to live in a tent for two days.
He is much more energetic.
It seems that he can only live in a tent.
Starting less than 3 kilometers, enter Ningxia.
The haze along the way made Helan Mountain appear hazy and looming.
(online picture, original thanks) it's nearly 6 p.m.
when we arrived at Kaiyuan bridge in Dawukou, and the sky began to become gloomy.
I thought, I have set up tents in Yanshan and Yinshan.
Let's camp at the foot of Helan Mountain today.
The weather forecast said there was a thunderstorm.
I built a rainproof roof and raised the floor cloth, but I didn't dig a drainage ditch.
The breeze began to blow.
I hurried to cook in the tent.
I was doing it.
Suddenly, I felt that the covered rainproof top layer slid slowly on the tent, like someone slowly opened it.
I held my breath: bad guys? good person? The rainproof layer was still sliding.
I put out the flashlight and strengthened my courage: "who?" No one answered.
I continued to ask questions, but there was still no response.
It wasn't completely dark yet, so I decided to take a risk and have a look.
It turned out that a rope on the top rainproof layer was broken.
Grandma's scared me into a cold sweat.
After dinner, waiting for the rain, I don't know what it will look like.
I'm still a little excited.
Look at my mentality.
It's a perverse idea.
But there was no sign of left and right, and there was only the roar of the wind outside.
Isn't this torture.
The rain didn't wait, but the wind outside was frightening.
It should be the biggest wind I've ever experienced.
The weather forecast said it was level 6-7.
The tent was almost shaky.
I slept in it.
The top of the tent was blown flat and close to my body.
I was worried that the pull rod would break.
Damn it, I'm going to pee.
I can only pick it up with a mineral water bottle.
I'm really worried that the strong wind will knock over the bottle and sprinkle a tent with urine.
Time passed minute by minute.
It's more than two o'clock in the morning, and the wind is getting more and more frightened.
The roaring wind turned the world upside down outside the tent, and the covered rainproof layer made a shrill crackling sound in the wind.
I pray God not to rain.
I've slept in countless environments.
I feel different every time in cemeteries, mountains and forests, rice fields and roadsides, but I've never been so frightened as tonight.
I've never been afraid even if I set up camp in the windy sand on the grassland.
May 10, 2015, March 22, 3-25 degrees, sunny to cloudy, last night's force 7 gale blew all night, and I hardly slept.
I began to clean up at more than 5 a.m.
today, I had to rush to Yinchuan City, more than 80 kilometers away.
Because I had an appointment with Mr.
Deng, he said to invite me to have steamed whole sheep.
Teacher Deng and I were strangers, just like many friends who received me along the way.
Mr.
Deng learned that I was riding in China from a group of good friends picking lotus and said that I would do my best as a host.
In fact, I knew that was an encouragement to me; Last time, Cailian and teacher Xie didn't eat the whole sheep.
Generally, I've only heard of roast whole sheep, but I don't know there is steamed whole sheep.
This is a very high treatment.
It is said that only one hotel in Yinchuan can do it, and it needs to be prepared one day in advance, because the process is complicated.
On the way to Yinchuan, I didn't dare to delay.
I passed the famous Shahu in Ningxia and only took some scenery outside the scenic spot.
Of course, for cyclists like us, even if we have enough time, we are unlikely to enter the scenic spot.
Since riding, I will be very happy to know that there are friends waiting at the next stop.
It's also very easy to ride.
It's 85 kilometers away and I'll arrive at 4 o'clock.
Soon after staying, Mr.
Deng, his wife, Mr.
Li and Mr.
Yi came to the hotel booked for me to pick me up.
After arriving at the hotel and taking their seats, Mr.
Deng's musicians and artists friends arrived one after another.
Delicious dishes were also served one by one.
Teacher Deng specially ordered me a special eight treasures covered bowl tea in Ningxia and taught me how to drink it.
It was accompanied by all the first-class musicians and artists in Ningxia.
To be honest, I was a little ashamed at that time.
How can I let Mr.
Deng entertain me so warmly.
I can only think of it as an encouragement to young people by teacher Deng.
With the door of the room gently opened, the hotel manager personally pushed the cart containing steamed whole sheep in.
At this time, I was in some clouds and misty, and came forward to cut the ribbon mechanically according to the command of the hotel manager.
I cut the ribbon for the first time in my life because of a big meal.
After cutting the ribbon, we have to cut the sheep, just like cutting the birthday cake, but it is much more grand than the cake, so that the manager didn't remember what kind of auspicious blessings he said in the three cups of wine at the ceremony.
I've never eaten steamed mutton or such delicious mutton.
The manager held the most noble piece of mutton in my bowl and said it was for the most distinguished guests.
In addition to the exquisite art of the chef, it may also benefit from Ningxia Wubao (medlar, licorice, cassia seed, angelica, red jujube).
Therefore, it is also called Wubao steamed whole sheep.
Wine, delicacies and, of course, wonderful music.
Several first-class singers in Ningxia sang the folk songs of Ningxia.
A Ningxia love song by Mr.
Ma, a Hui singer of Ningxia Art Theater, has a gentle and beautiful melody and a bright and crisp voice like a nightingale.
Then the five singers sang a cheerful Ningxia folk song, as if I could hear the beautiful life in the song.
For a long time, I just thought Ningxia is a rough northwest flower.
I'm from the south.
I didn't expect it to be softer than Jiangnan folk songs.
I think I will learn more about Ningxia music in the future.
Without this experience, you won't know what beauty is.
The song continues, and my heart has long been drunk in this wonderful music..