[Fun in Beijing | Riding] What is the experience of riding in the "Imperial Rice in West Beijing" national agricultural product protective
This autumn, we met again and again with the golden rice.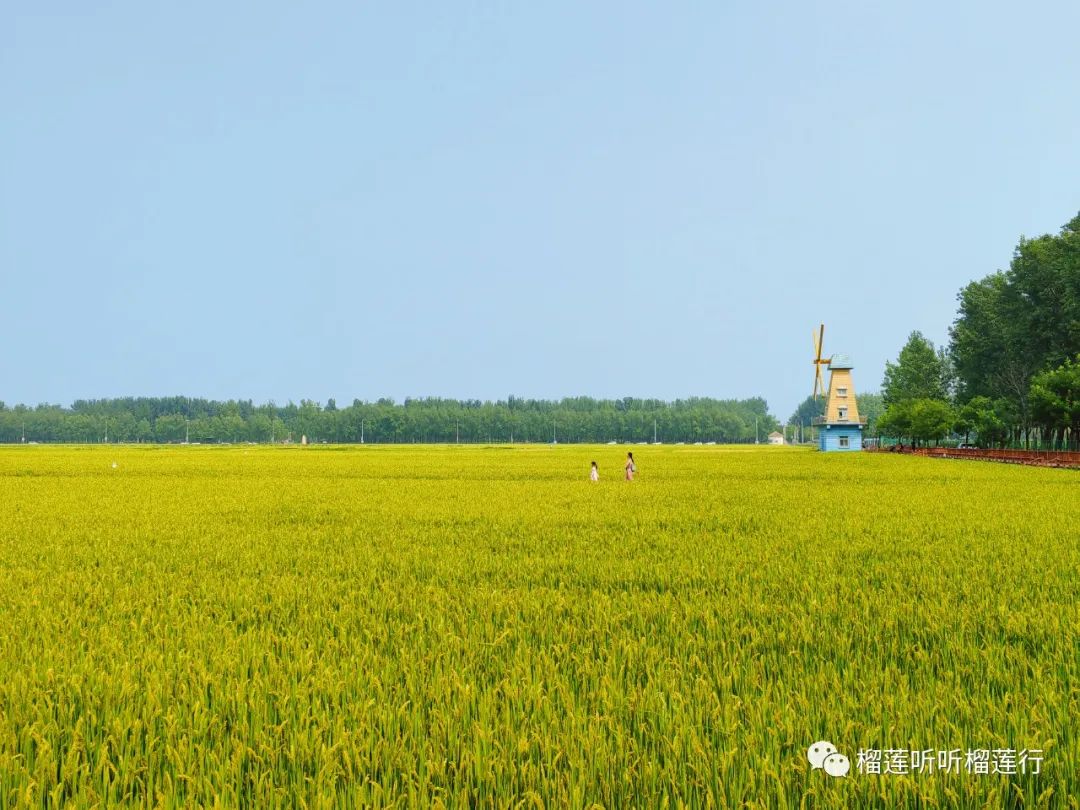 Last time, I rode over the open and atmospheric mountain paddy fields of Yanqing Banquan Sports Park, and this time, I came to the "domineering and leaky" Royal Rice Protective Planting Area – the Yudao 1692 Jingxi Rice National Agricultural Product Geographical Indication Demonstration Model Base located in Shangzhuang, Haidian.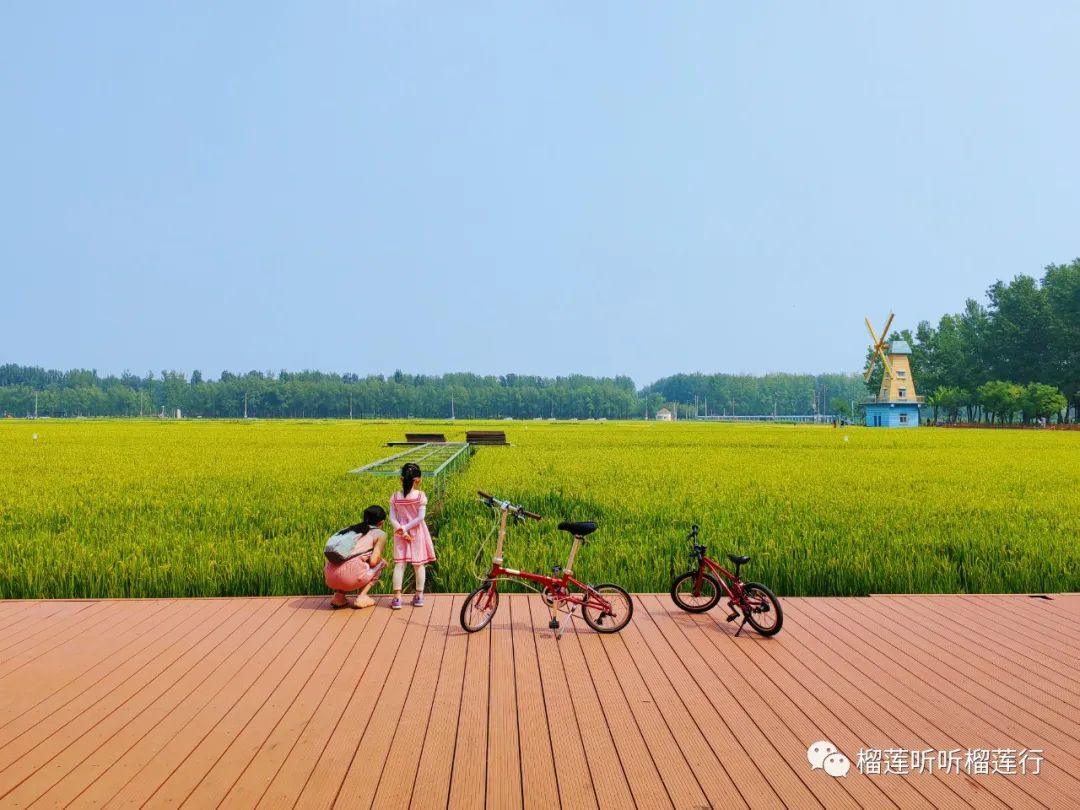 Jingxi rice is a kind of rice variety, and its origin is in Shangzhuang Town, Haidian, Beijing.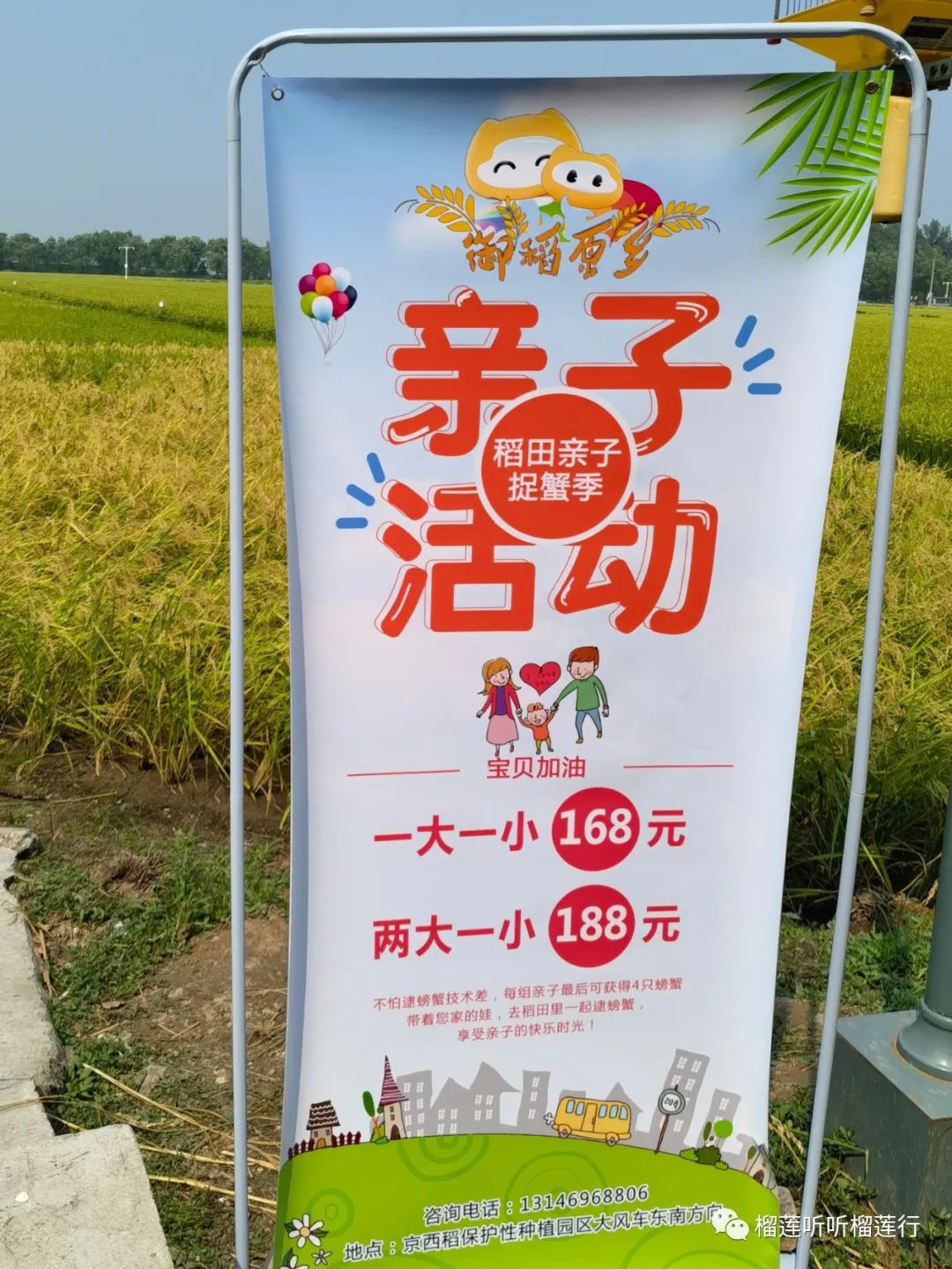 Because the rice seed is produced in the imperial field planted by Emperor Kangxi and discovered and bred by Emperor Kangxi himself, it is called "imperial rice".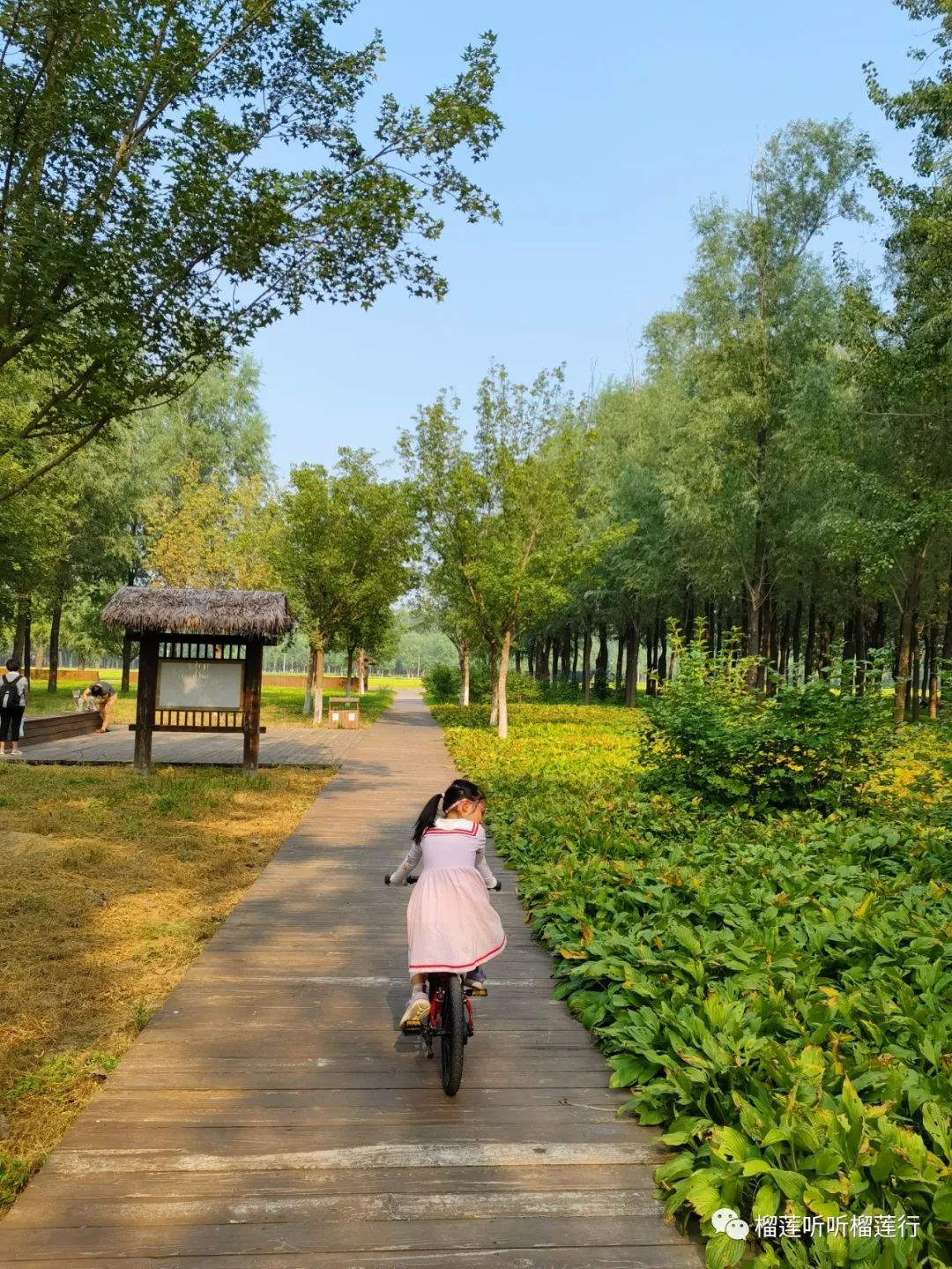 Jingxi rice is a geographical indicator of agricultural products certified by the state.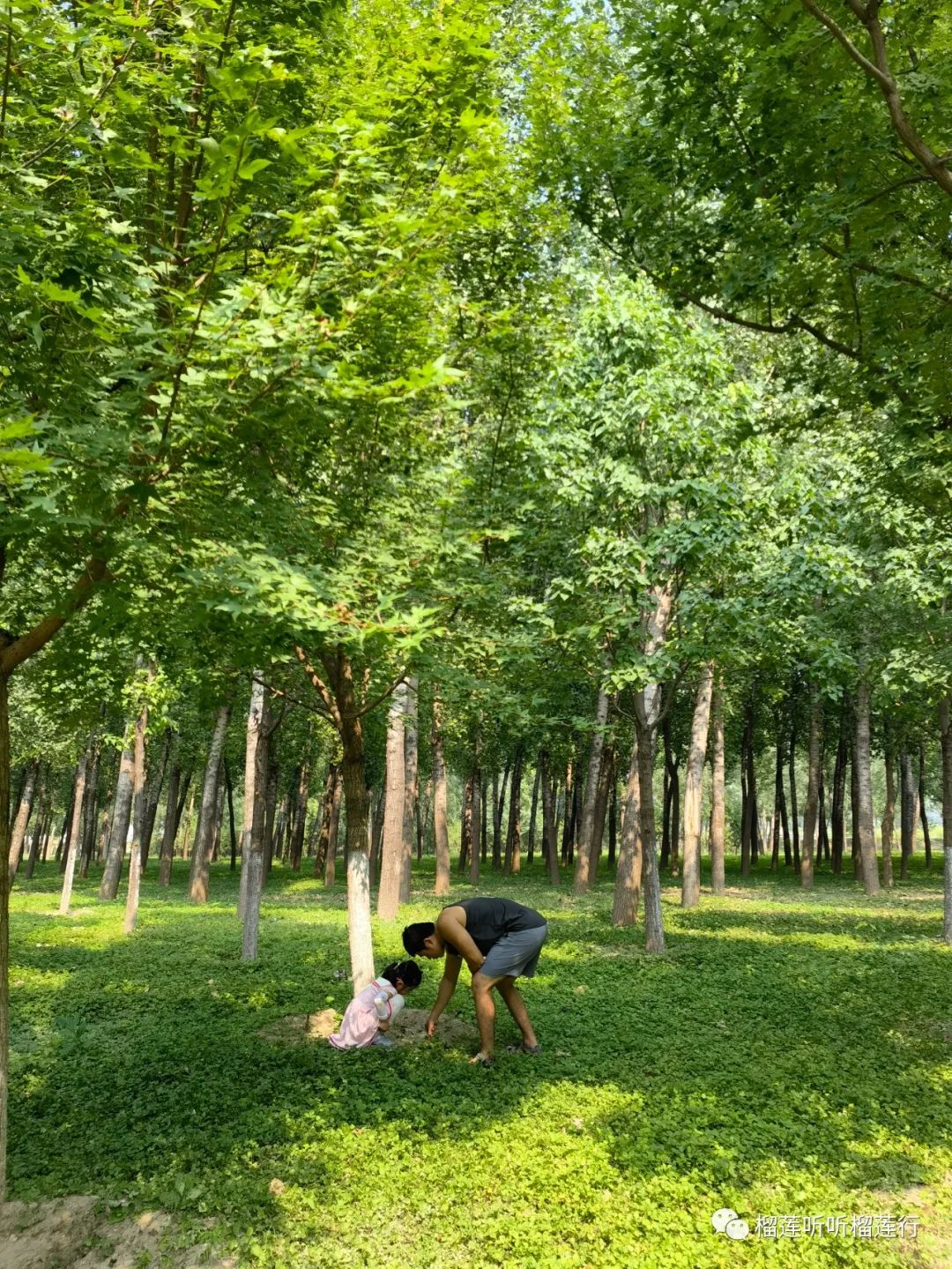 It has strict quality and technical requirements for planting areas, seed quality, seedling irrigation and other aspects.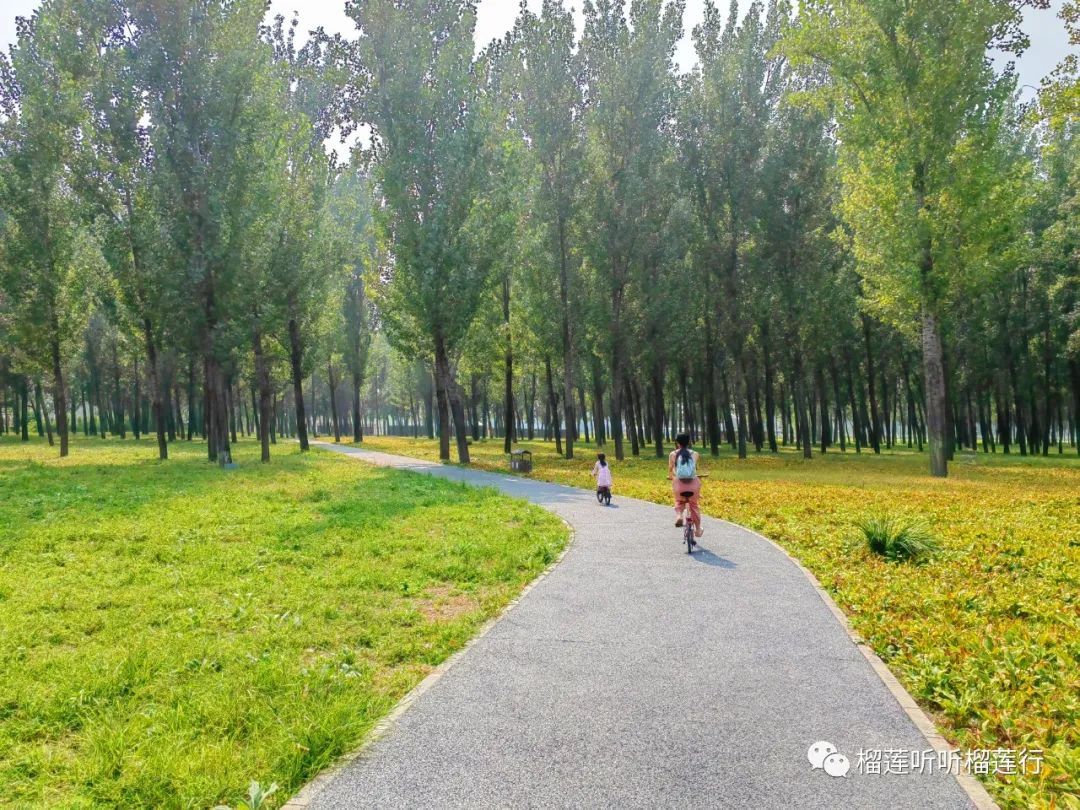 For example, the planting area is limited to the alluvial fan area of Yongding River, Qinghe River and Nansha River, and the soil texture, organic matter content, PH value, regional light temperature, etc.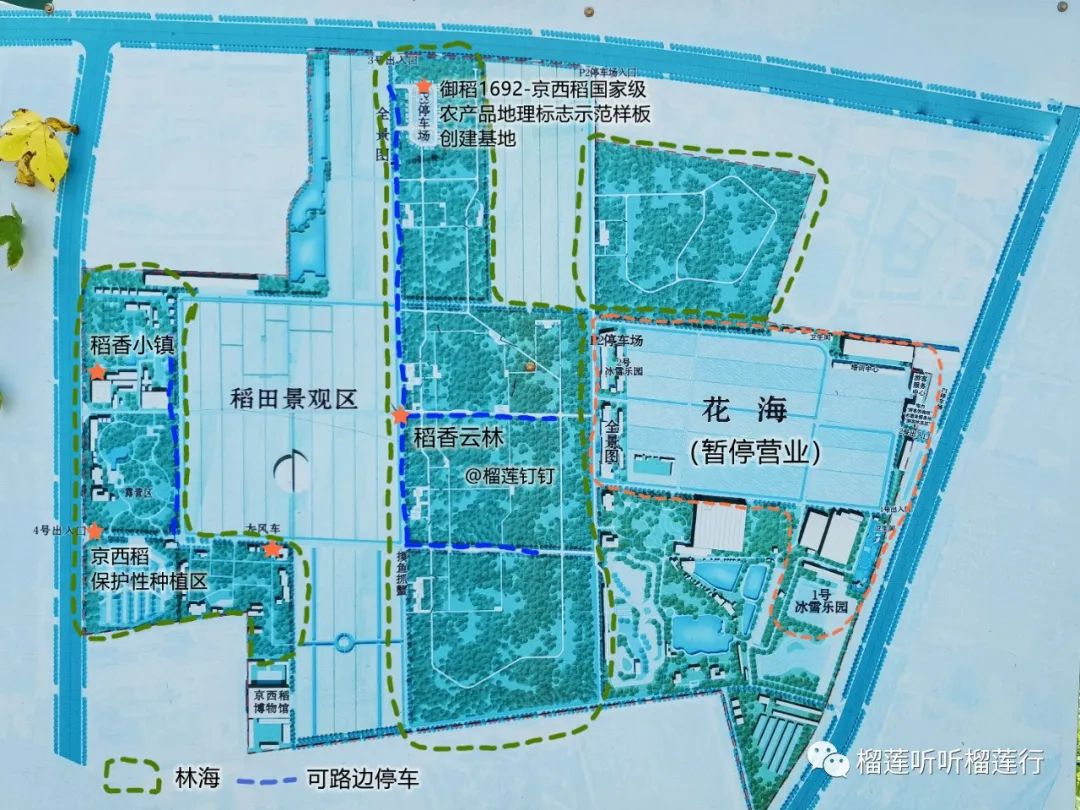 must meet certain requirements.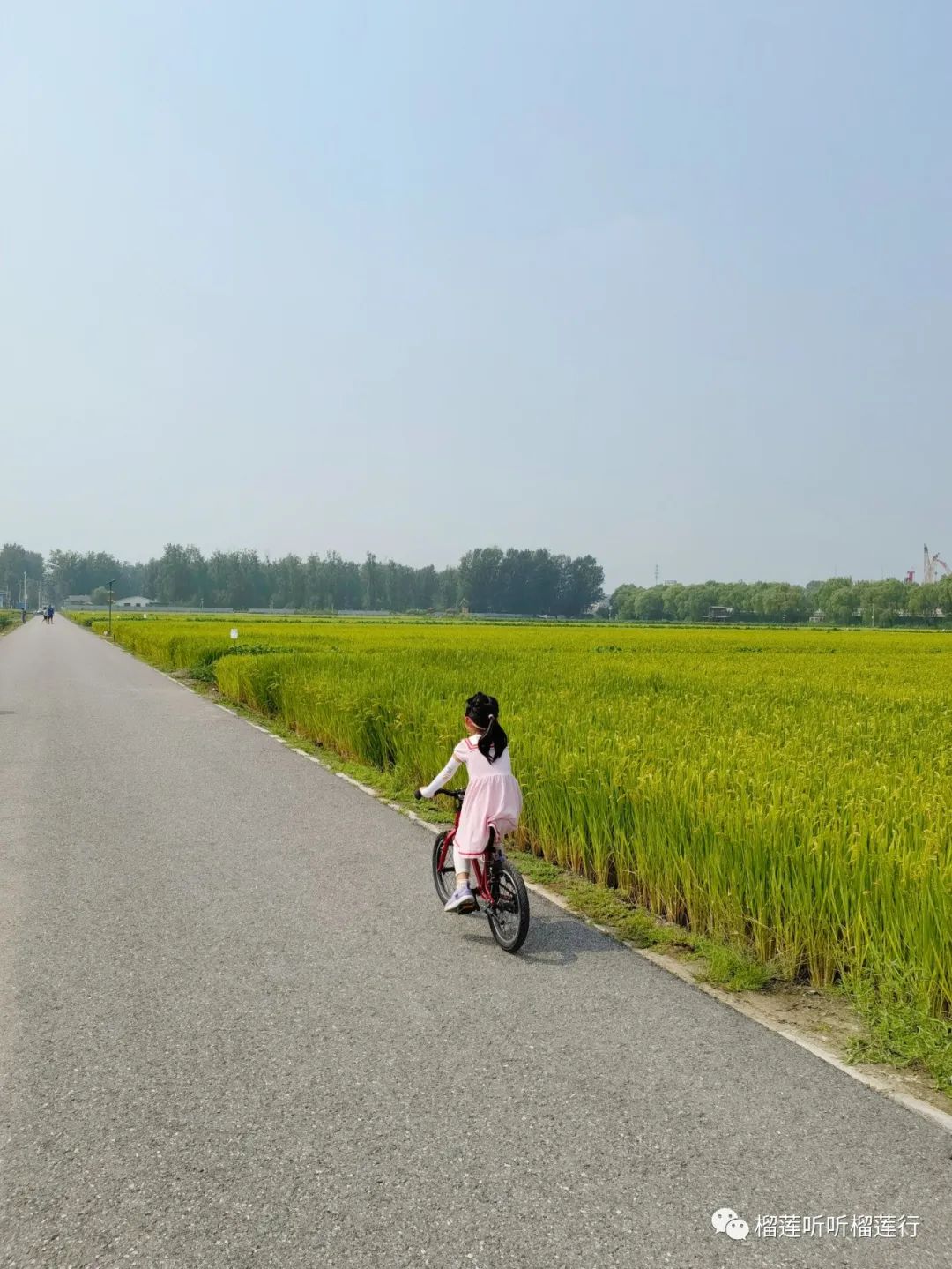 For example, the purity, purity, germination rate and water content of the seeds should meet the standards.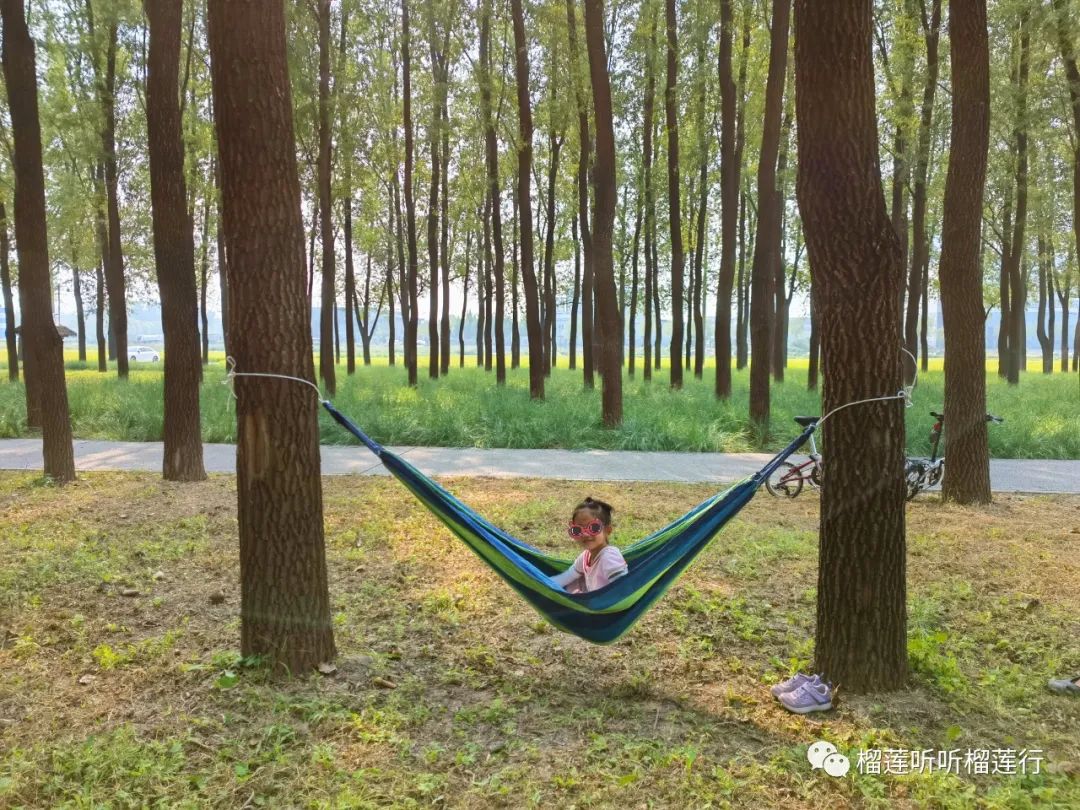 For example, in the planting process, there are a set of operating specifications for how long the seeds are dried and soaked, how much the row spacing and hole spacing are when transplanting, and how much the proportion of Huangying shells is harvested.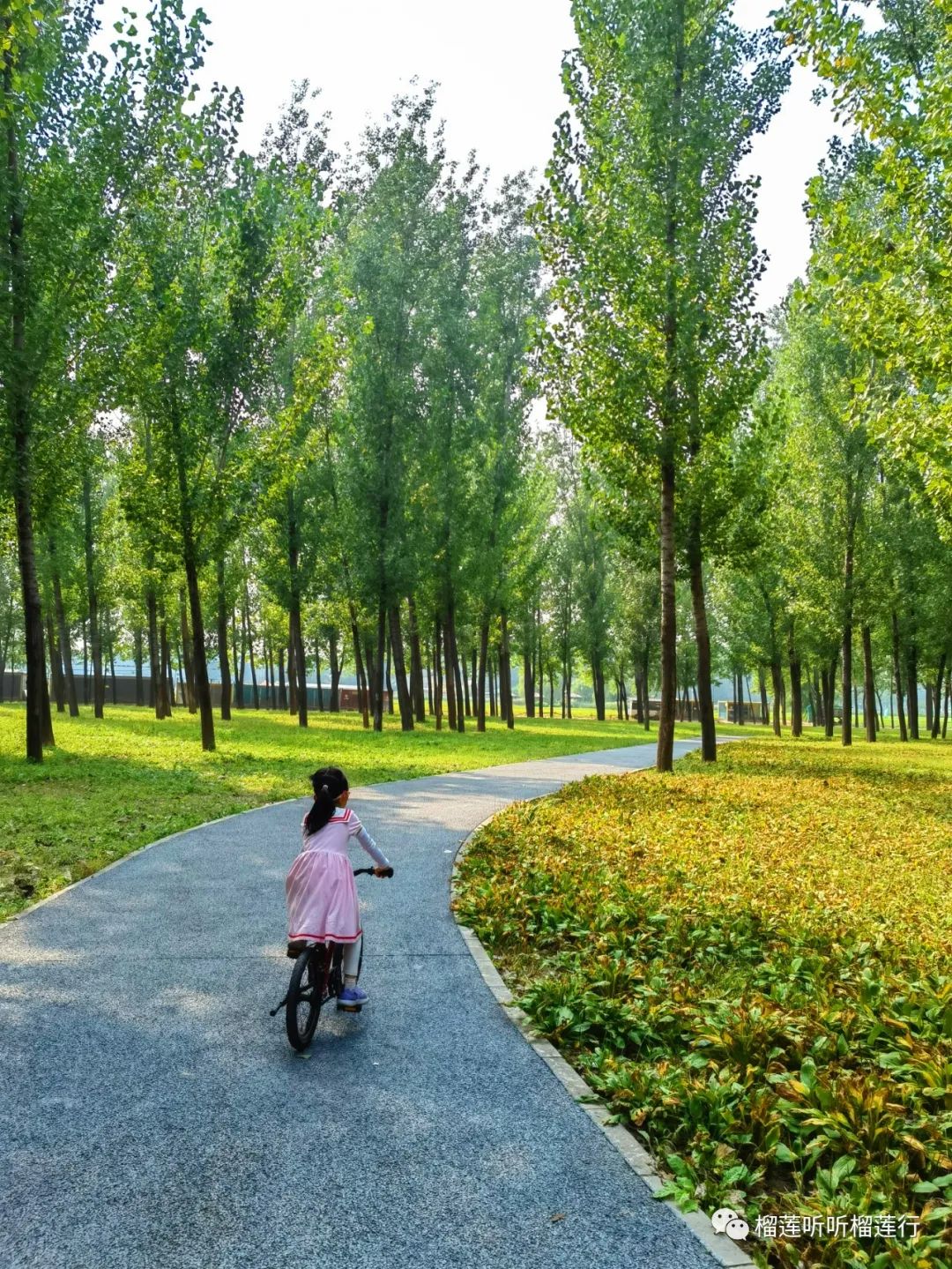 After knowing this, I immediately felt that every rice that I rode by was of extraordinary origin.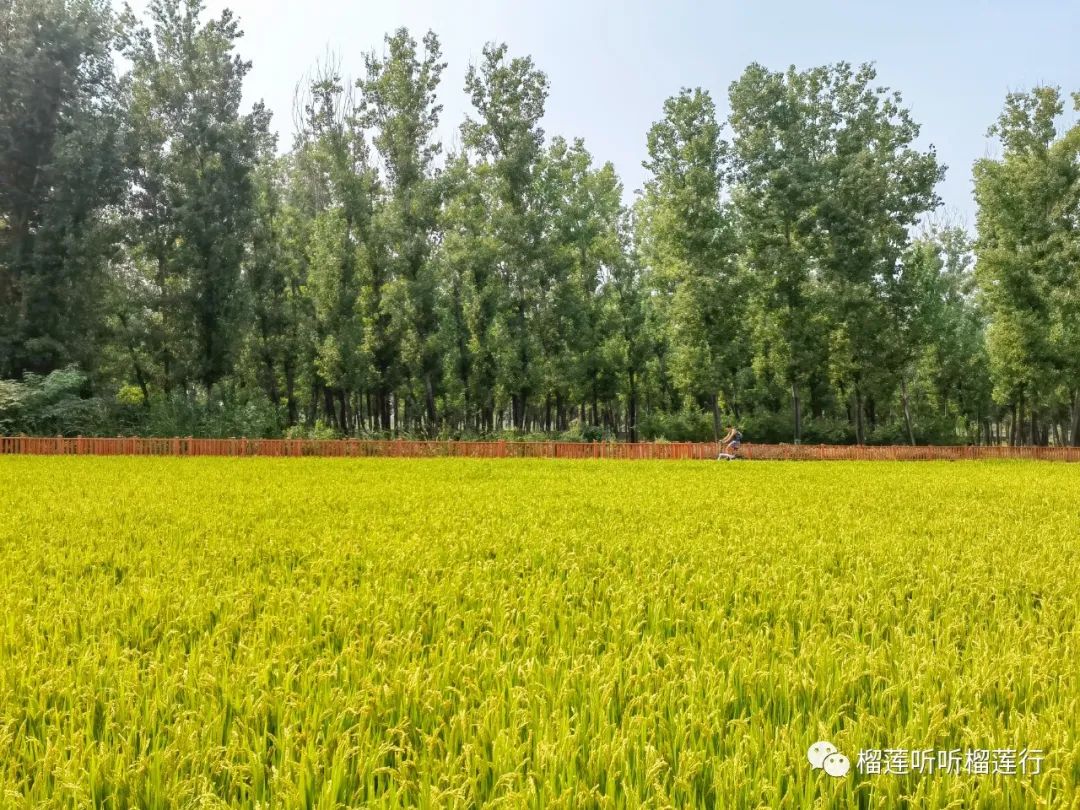 This is a large open outdoor area.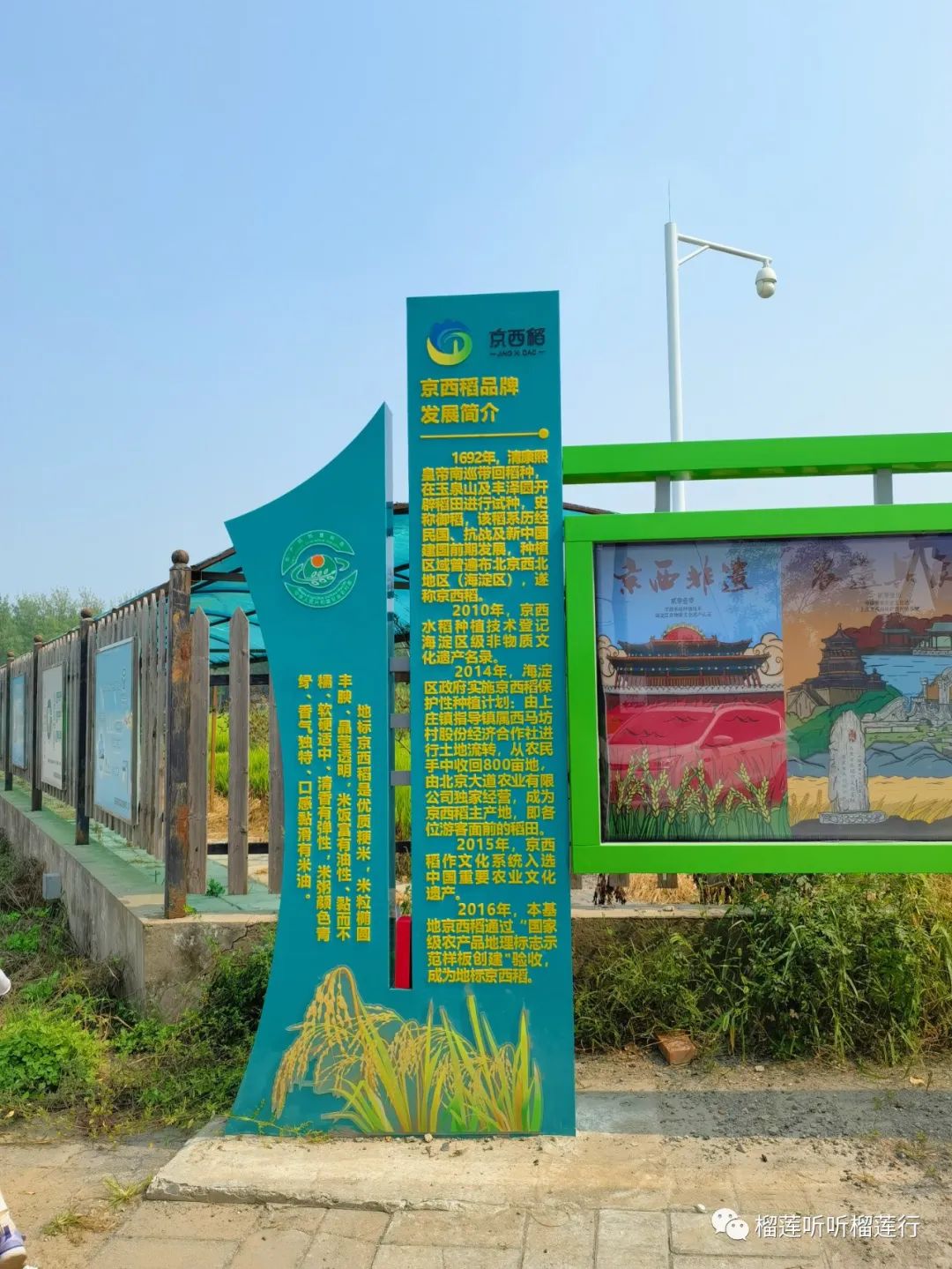 In addition to rice fields and forest sea, it is suitable for leisure, walking, cycling, picnicking, and walking dogs.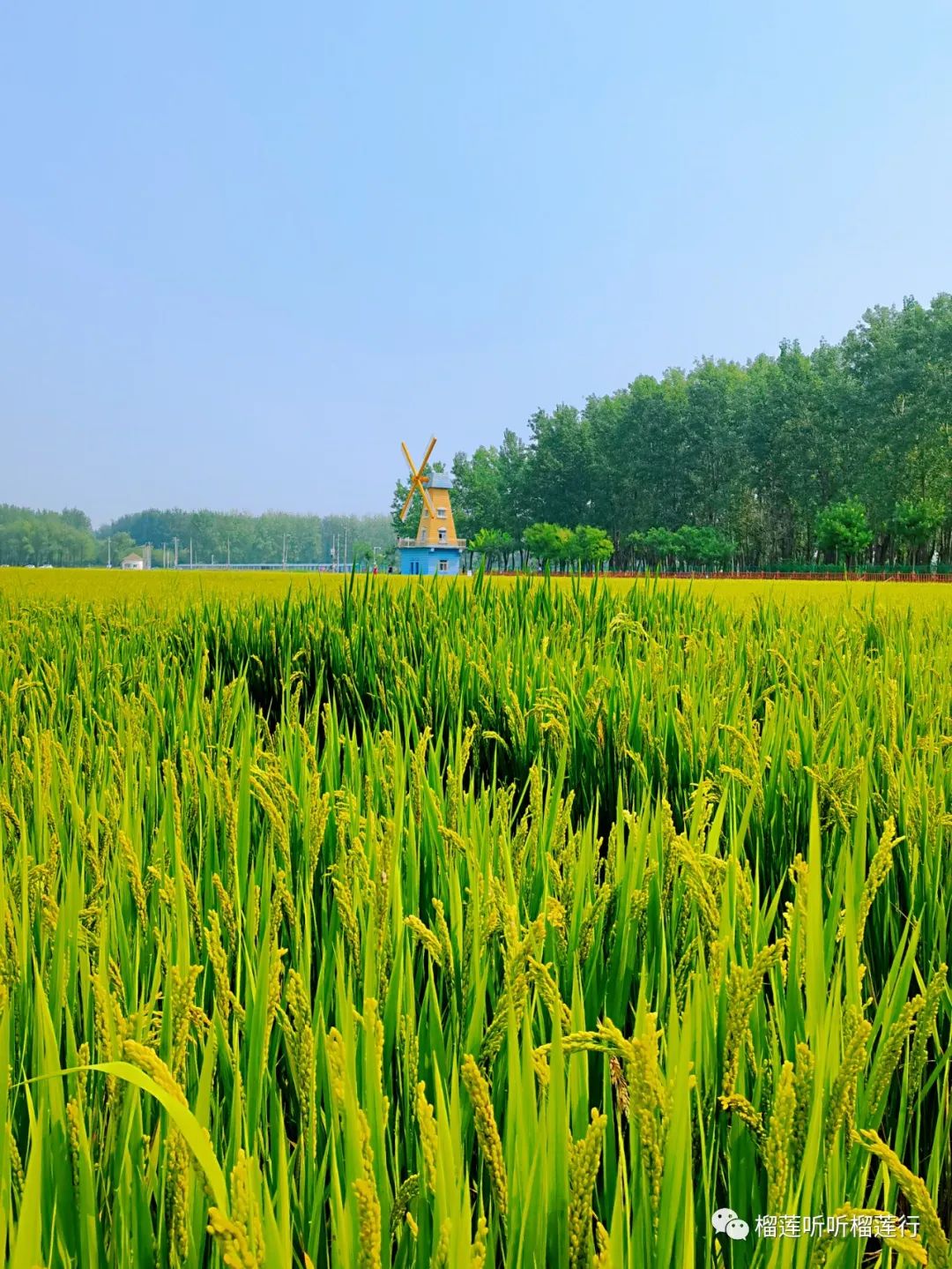 In autumn, there are also experience activities such as rice cutting and catching rice crabs.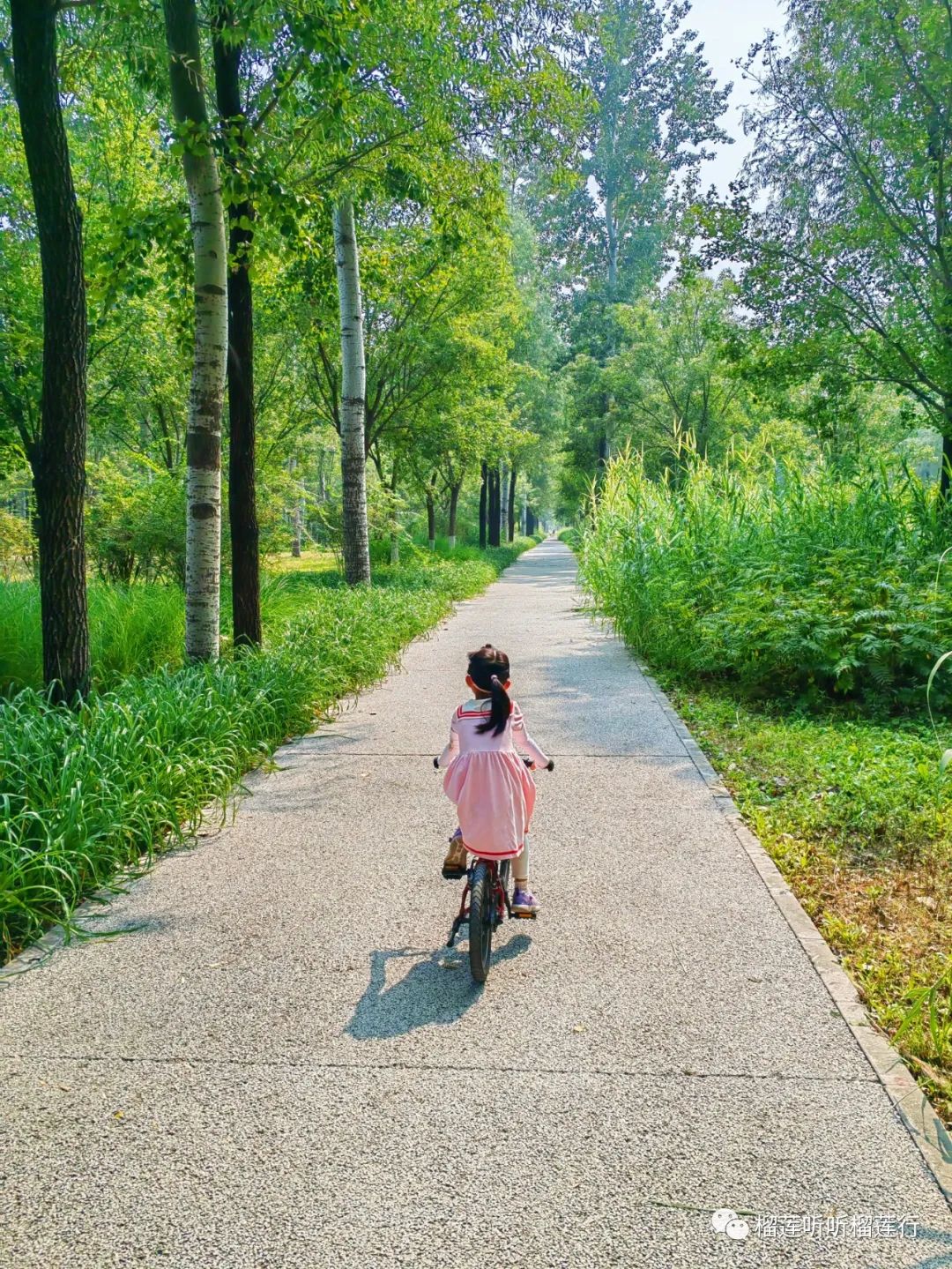 The paddy field area is a flat cement road and plank road.
Although the cement road can pass cars, there are few vehicles coming and going.
There are crisscross riding trails between the forest and sea.
The road condition is good and safe, which is suitable for parents and children to ride.
Paddy field ↓ You can catch crabs in the paddy field and ride in the forest.
You can stop to play games in the forest.
Along the biking path, I saw many comfortable campers.
You can also stop, set up a hammock and swing for a while.
There are many options for parking here: Navigation Yudao 1692 – Jingxi Rice National Demonstration Base for Geographical Indications of Agricultural Products, and the parking lot can be seen at the end.
This parking lot is relatively large, next to Lin Hai.
But it is a little far away from the landmark windmill of rice fields.
Navigate the protective rice planting area or Daoxiangyun Forest in the west of Beijing, which is close to the windmill.
In addition, many people choose to park nearby along the road.
There is no ticket and parking is free.
There are no vending machines and other accessories in the snack bar around, and there is no toilet.
There are many tourist attractions around: Daoxiang Lake, Cuihu Wetland Park, Shangzhuang Reservoir, etc.
For more parent-child cycling content, welcome to open the # parent-child cycling collection…