"Don't trouble the country," said the motorcyclists returning home
The Spring Festival transportation in 2022 has begun.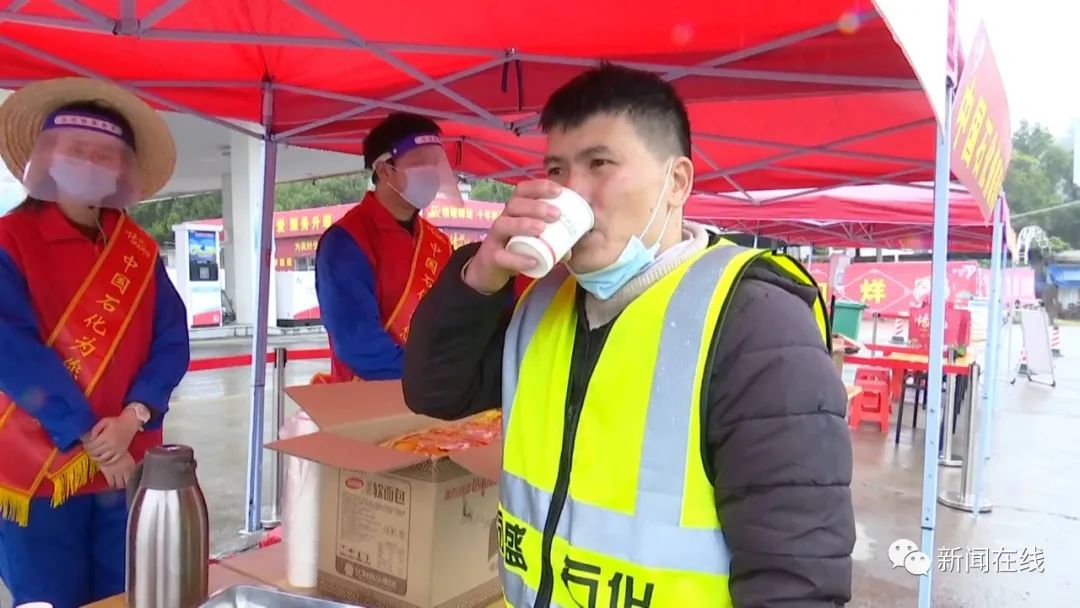 Although riding motorcycles is no longer the first choice for migrant workers to return home, there are still a number of motorcyclists returning home from Guangdong to Wuzhou.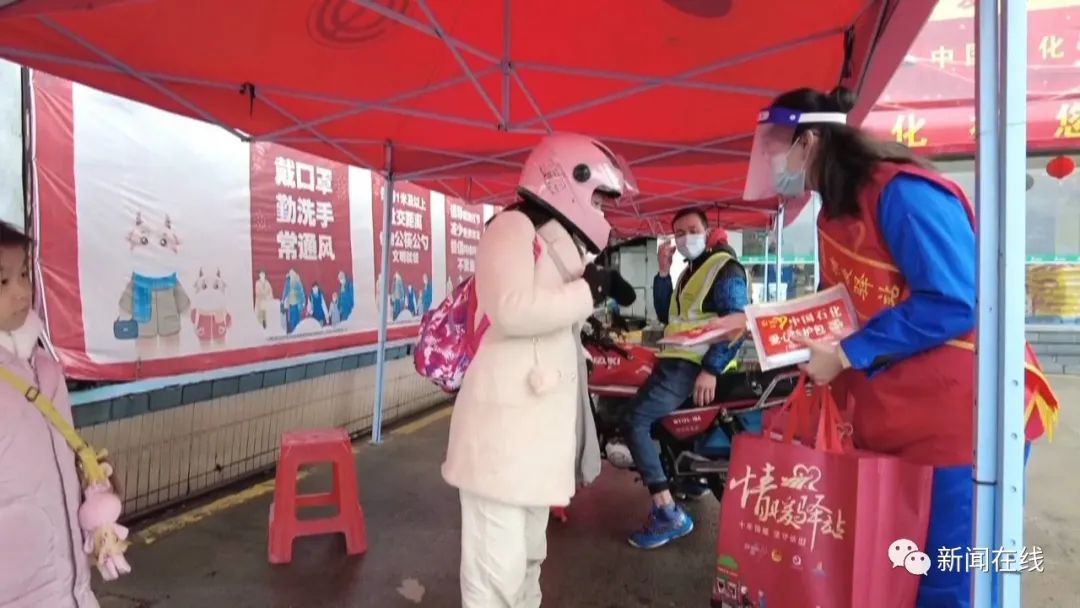 In Sinopec Guangxi Wuzhou Petroleum Branch, there are gas stations, as always, spring transportation service points serving them to warm the hearts of returning personnel.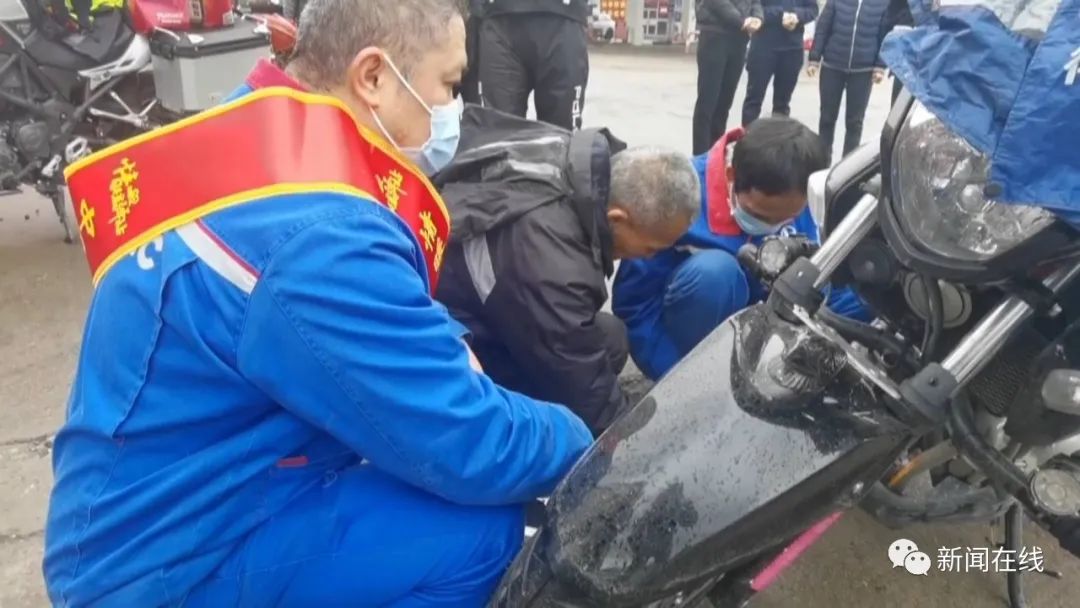 Around 11 o'clock, motorcycles arrived at doulian gas station one after another.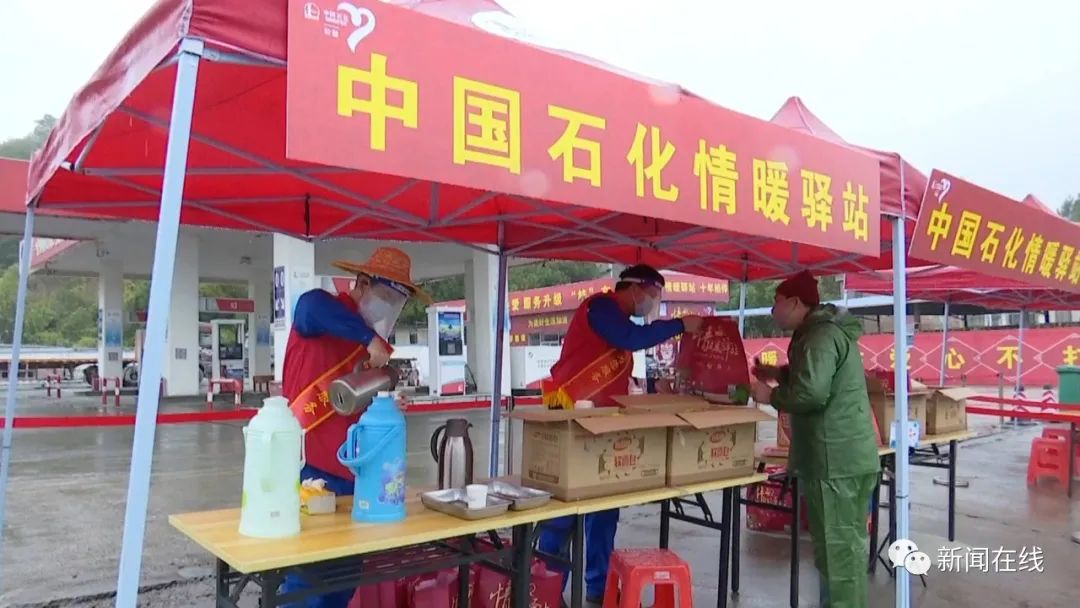 Due to the cold weather and drizzle, they couldn't wait to park their motorcycles in the tent in the rest area to take shelter from the rain.
After taking their body temperature and doing a good job in epidemic prevention, the volunteers gave each of them a love gift bag and a protective bag.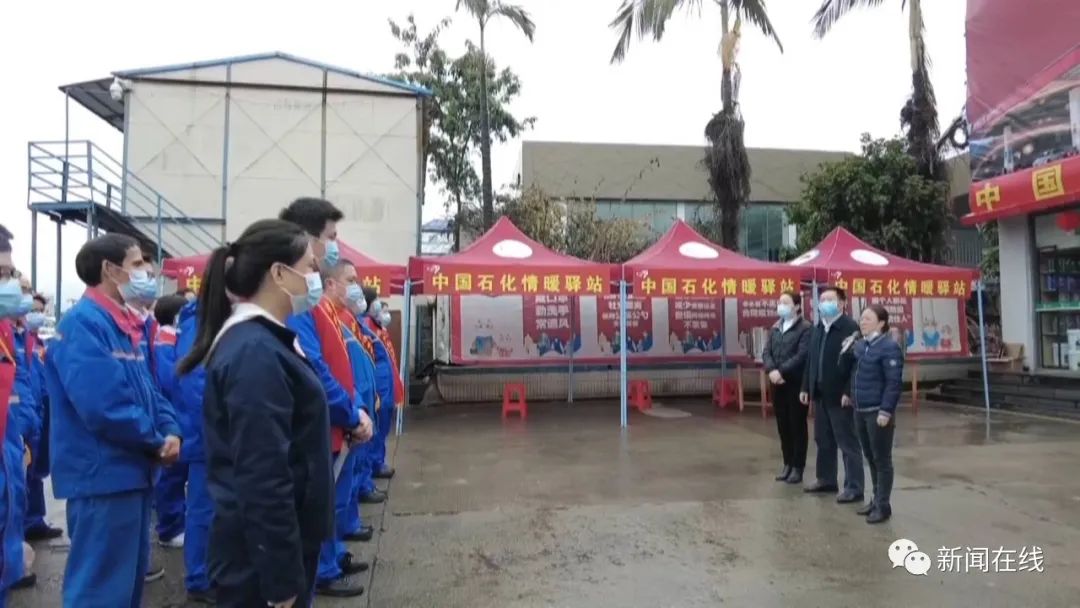 There are water, Babao porridge, bread and other items in the love gift bag, and epidemic prevention materials such as masks, wipes and wash free hand sanitizer in the protective bag.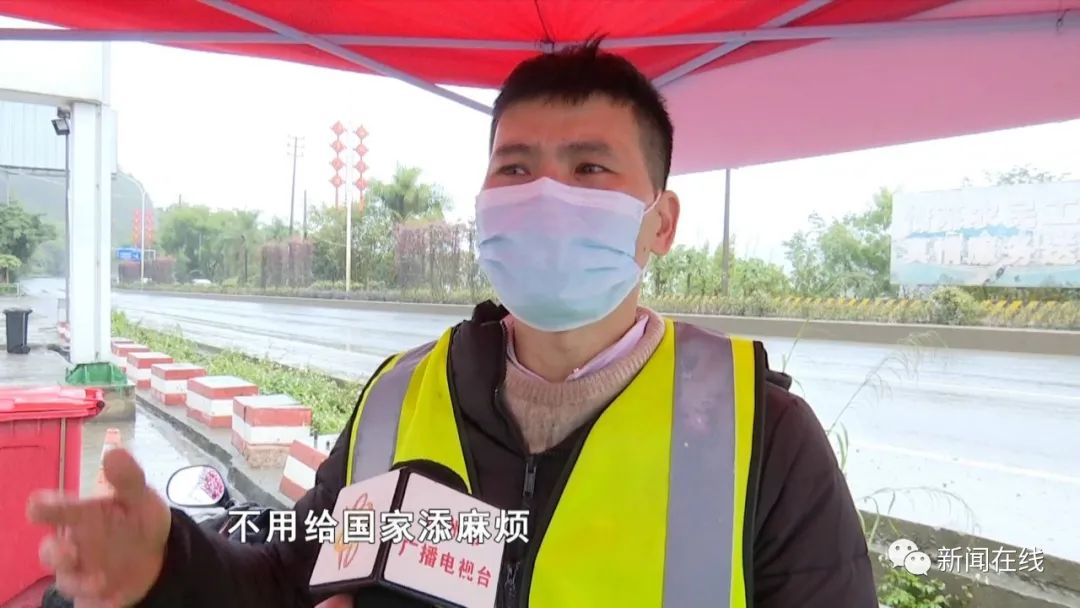 The returnees also drank steaming ginger sugar water, and the warmth of the post station dispelled the cold on the way home.
Mr.
Tang, a returning motorcyclist, comes here to rest every year.
The service here is quite considerate.
Mr.
Pan, a motorcyclist returning home, is very good here.
I took a glass of ginger sugar water to drink.
Mr.
Fang works in Shunde, Guangdong and lives in Pingnan County.
Starting from Shunde at more than 5 a.m.
and arriving at doulian gas station at more than 11 a.m., he expects to drive three or four hours to get home.
Mr.
Fang said that he originally wanted to choose a more comfortable mode of transportation home, but considering the epidemic situation, he finally chose to ride a motorcycle.
For the safety of everyone and his family, Mr.
Fang, who returned home by motorcycle riding, did not have to cause trouble to the country, so he worked harder to drive his motorcycle.
It is understood that this year is the 10th year for Sinopec to carry out the public welfare activity of "Love Inn · full love home", and also the 19th year for Sinopec to serve the Spring Festival transportation of Guangxi petroleum.
This year, Sinopec Guangxi petroleum continued to set up Spring Festival transportation service points at 60 gas stations at the junction of Wuzhou, Guigang, Yulin, Hezhou and other places to provide caring services for cyclists, and provide them with emergency drugs, epidemic prevention articles, food, chargers, heating supplies, simple maintenance tools and other materials.
With the development of economy, fewer and fewer people choose to ride motorcycles home, but as long as there is still need, we still stick to this care activity and let this care and feelings continue.
◆ look! Guangxi issued the latest Spring Festival return policy →◆ hundreds of boxes were seized, all fake! ◆ to achieve a good start in the 14th five year plan, Guangxi's report card is inspiring! 8 Guangxi airports have fully launched the source of intelligent epidemic prevention platform.
Mao Yuping, Guangxi radio and TV news online reporter, Wuzhou's Wuzhou reporter, Li Fei Gu Xia, editor of the Li Li Gu news, a responsible official account for the identification of two-dimensional code, and pay attention to..