Cycling | on September 12, Yongtai circular greenway (over 10 years old)
The Mid Autumn Festival holiday is coming.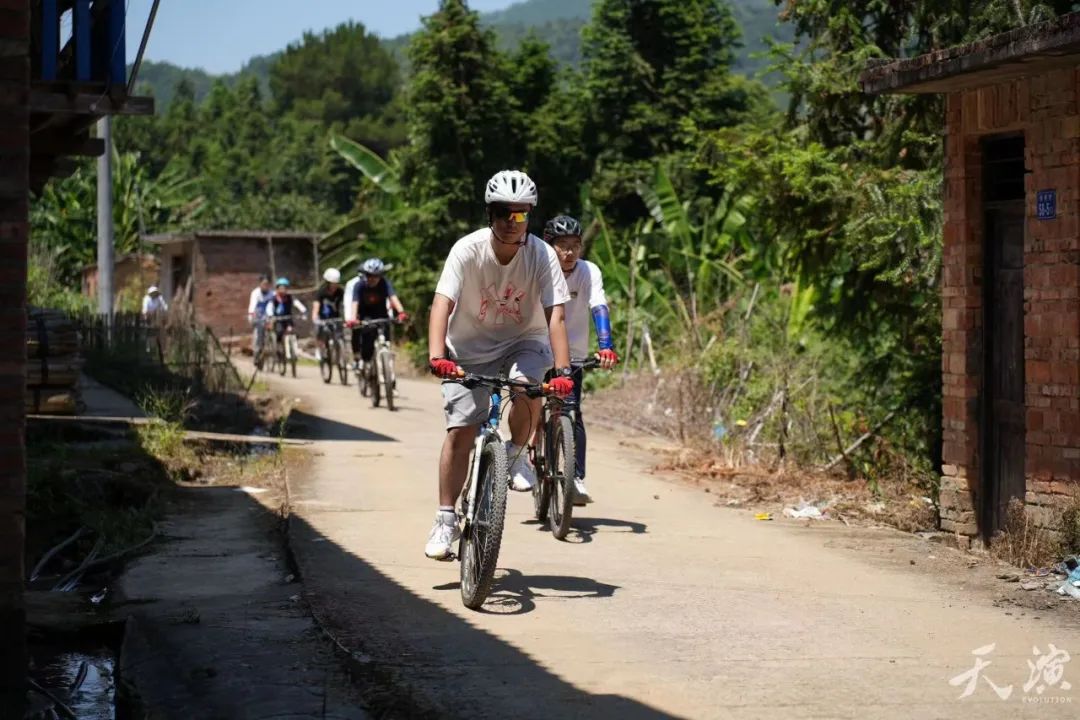 Do you want to relax? Let's have a ride and spend our holidays freely and happily…
Tianyan cycling team's style on July 24, 2022 [Youth Camp] riding [Tianyan] on July 24, 2022, the youth group's riding summer is very hot, and the [Tianyan cycling team] seldom carries out activities.
The only one arranged is the riding challenge in the youth camp on July 24.
Looking at these youthful and passionate pictures, do you also expect to "show your skills"? During the Mid Autumn Festival holiday, I want to be more leisure, and cycling doesn't have to be hard, just a good intensity of exercise is enough.
In addition, after the youth group challenged "along the mouth of the Minjiang River in Changle" on May 4, there was no riding practice for children of this age group for a long time.
Let's arrange a relatively easy riding route first this time.
(there will be a youth group riding during the National Day holiday.
Come and challenge then!) [Tianyan] on May 4, 2022, cycling along the Minjiang River Estuary in Changle not only strengthens people's health, but also makes people happy.
Especially, it is loved by teenagers because of its strong interest and full sense of self-control.
However, parents often want their children to experience long-distance cycling, but also have some "safety" concerns.
For this reason, I hope to get professional support.
In the Tianyan cycling activity, the bus carries people and bicycles, starts riding after reaching the starting point suitable for cycling, and is equipped with support vehicles and necessary supplies throughout the ride.
At least two riding coaches, one accompanying photographer, one growth mentor (if the number of people is more than 16, one riding coach will be added) and professional riding coaches and mentors will guide, accompany and support each ride.
We will, according to the age distribution, understanding ability Make targeted learning content arrangement and accompany support based on personalized characteristics such as mastering riding skills.
For example: * teach riding safety matters and precautions before departure* One on one targeted exercise to familiarize yourself with the "getting on and off" skills* Remind of safe riding posture and traffic rules at any time during riding For children who are not familiar with cycling, it is undoubtedly a very suitable "learning method" to learn and Practice on the basis of safety protection.
The above photos are from the Mid Autumn Festival holiday held by [Tianyan].
The weather is good.
Partners, join us! 1 riding route this basic entry-level activity of riding behavior, considering that the children in the participants are mainly 10-16 years old, most of them have just started riding, so they pay attention to safety and interest, focus on learning riding skills and accumulating riding experience, and the riding intensity is relatively easy, which matches the children's age and needs.
At the same time, since some team members have participated in the training for more than 2 times, we have specially increased small-scale climbing training and gear change application learning.
Route of this phase: Yongtai greenway cycling route: Yongtai Huahai park urban greenway, 25km long, mainly on flat roads.
90% of them are riding greenways, and there is a section in the middle where 2km climbing practice will be arranged.
[specific arrangements] time and place matters: 8:00-8:30 assemble at the McDonald's in Vientiane (start on time, don't wait when it's out of date) 8:30-9:30 take a bus to Yongtai 9:30-10:00 loading and unloading of vehicles in Yongtai County Precautions and safety publicity 10:00-10:30 Yongtai Huahai Park cycling basic teaching 10:30-12:00 Yongtai greenway cycling 12:00-13:00 lunch lunch and lunch break 13:00-14:00 Yongtai greenway cycling 14:00-15:00 Tashan Park climbing training 15:00-16:00 bus return to Fuzhou 16:00 Vientiane McDonald's activity end 2 registration information ★ camp time: September 12, 2022 (Monday) Assembly time: 8:15-8:30 a.m.
dissolution time: 16:00 p.m.
(assembly and dissolution place: McDonald's in Mixc) ★ participants: 12 children and adults over 10 years old, 24 people in full camp (including no more than 20 children) ★ cost: 398 yuan / person, the same price for the same size, including the following costs: round-trip transportation fee, logistics support vehicle, activity design organization and implementation fee (including team follow-up shooting), lunch fee (meal standard 50 yuan / person) insurance premium.
Remarks: 1.
If you need to rent a variable-speed bicycle, you can rent a car and charge an additional rent of 80 yuan / person.
2.
Follow the support car throughout the activity.
If it is not suitable for participants to participate on the way, they can rest in the support car.
3 remarks 1.
Safety comes first.
Campers and parents are invited to evaluate their riding ability before signing up.
2.
Registration confirmation: the number of places is limited, subject to the order of payment.
Please confirm your registration after payment.
3.
Deadline for registration: full enrollment will be accepted; The deadline for registration is 24:00 p.m.
on September 8.
4.
Withdrawal terms: single day activity with limited quota.
If you can't participate temporarily, you can transfer the quota without refund, and you should inform us at least one day in advance.
5.
If more than 12 people travel, if the number is insufficient, we will refund them in full; 6.
If the camp is cancelled due to weather, a full refund will be given; 7.
Due to the impact of the epidemic.
It is required to not go to medium and high-risk areas within 14 days (Fujian Zhengtong green code)..